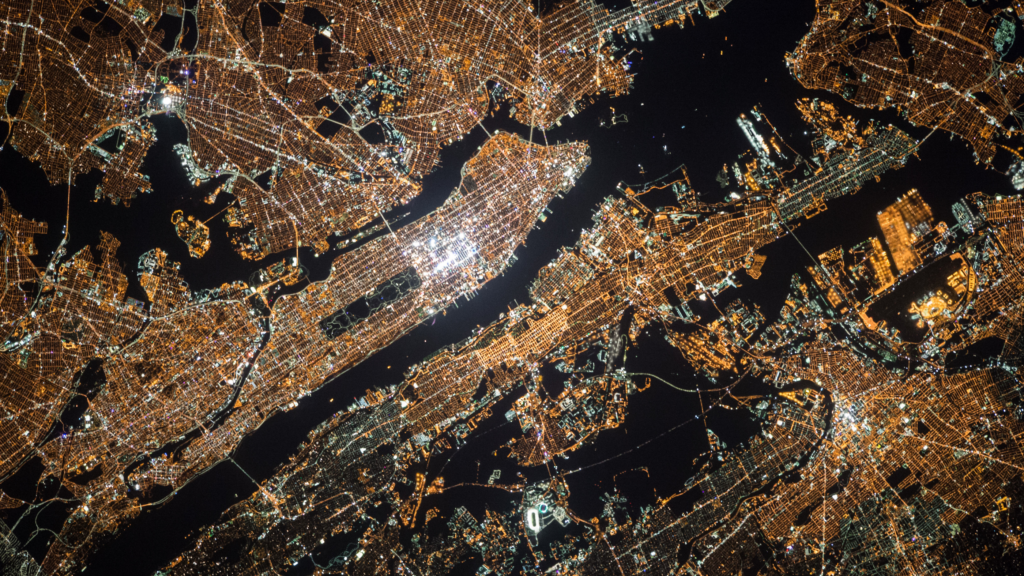 #Business #Featured
How to get real-time, personalized info on Google Maps for iOS
Nobody likes to be late for a meeting or event. And when you're on the go, juggling between different apps for essential information like where to grab a quick bite or which bus to catch could become very annoying. But with real-time, personalized commuter information on Google Maps, getting around has become easier than ever.
If you have the latest version of Google Maps, just swipe up at the bottom of the screen and you will see three tabs: the explore tab, driving tab, and transit tab. These tabs are hyper-useful and pack in a ton of information to help you explore the world around you more efficiently. While Android users may be familiar with this facility because they have enjoyed it for over a year now, the feature has just been rolled out for iOS devices. Let's see how it works…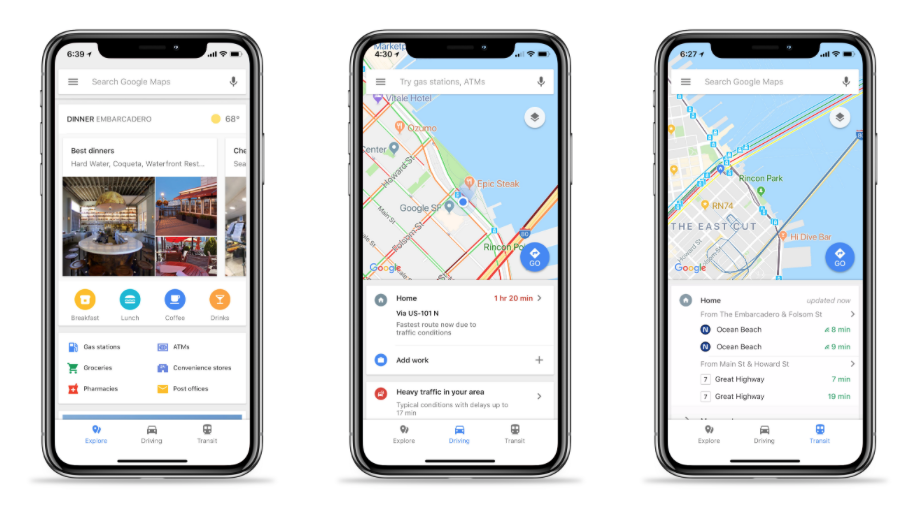 Explore tab
This is where you will find nearby dining options. There are curated lists of places to eat, like business restaurants or budget diners. Other useful everyday spots like shopping marts, ATMs, florists, pharmacies, etc., are also listed under this tab. You can see pictures of the neighboring areas and even read their short description to familiarize yourself.
Driving tab
If you have saved your home and work locations on Google Maps, this tab will give you real-time ETAs and traffic updates. It even gives you an option to get real-time traffic info without turn-by-turn directions, which comes in quite handy when you're on your usual route.
Transit tab
If you use public transport to get around, this tab is going to become your best friend. Simply save your home and work locations and leave the rest to Google Maps. You will see recommendations for which bus or train to take, and the time it will take for you to arrive at work or home. Headed to another location? You can find out when the next bus or train is coming to the nearby transit point, and never sprint to catch one again!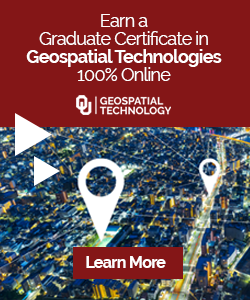 The community is supported by:

Next article
#Business #Ideas
Heartbreaking tragedy shines light on efficacy of Snap Map's web debut
Last Wednesday, on Valentine's Day, a teenager opened fire in a Florida high school, killing 17. Now, the United States is no stranger to mass shootings. Last week's incident was this year's 18th. What was different though was how the country, and the world, experienced that horrific event.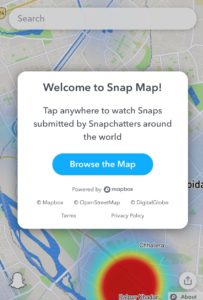 The students who survived the shooting took to Snapchat to give a first-hand account of what was happening inside the Marjory Stoneman Douglas High School. They documented the chaos by posting videos and stories of people running from the gunman, the police response, fellow students hiding during the lockdown, et al. They also used the platform to let friends and family know they are safe.
But the gruesome account of their vulnerability wouldn't remain confined to the users of the popular social media platform. Anybody who visited map.snapchat.com at the time could see the report of active shooting featured on Snapchat's location-sharing tool Snap Map.
That's because only a few days ago, Snapchat had released a web browser version of Snap Map. And when the shooting began, Snapchat employees curated the stories coming to its platform to give a 'breaking news' report of the tragedy.
Footage from the scene of the Florida high school shooting on SnapMap shows heavy police presence, emergency vehicles, and helicopters. https://t.co/GagieJcugD pic.twitter.com/Rz1bgunAK6

— Emmanuelle Saliba (@_esaliba) February 14, 2018
The Snapchat team followed all the best practices you would expect an established news source to follow while reporting the sensitive topic. They sifted through the stream of posts to see which content would add value to the users and should be broadcasted to the web. They labeled disturbing visuals as 'graphic content'. They verified the reports coming in. And, of course, they made the story available to the whole world irrespective of whether they have a Snapchat account or not – via Snap Map's web version.
But watching a heartbreaking tragedy shine light on the efficacy of Snap Map's web debut was almost watching history repeat itself. When Snap Map debuted in June 2017, it was met with much skepticism. Its Actionmoji caricatures were freaking people out and privacy advocates were hailing the feature as a stalker's paradise. It wasn't until Hurricane Harvey flooded Texas in late August that Snap Map finally got its moment in the sun (no pun intended).
In the 86 hours that Harvey unleashed its full fury on Texas, Snap Map's Our Story stream received between 250,000 to 300,000 submissions. It played an instrumental role in giving people a first-hand account of what was happening in Houston. It helped victims find out where the nearest shelter was, or where volunteers were distributing food and supplies.
Read in detail: How Hurricane Harvey helped Snap Map shed its 'creepy AF' status
Today, Snap Map has over 100 million monthly active users, which is no mean feat for a geospatial application launched less than a year ago. Naturally, Snapchat has big plans for Snap Map.
In an earnings call, Evan Spiegel, CEO and Co-Founder of Snap, has explained, "We'll be working on improving the frequency with which people use that product, mostly by trying to provide more value around using the maps experience. Today, it's hard to know where to go, it's hard to navigate interesting things that are happening. And so as we improve the product, we will make it easier for you to find the most interesting things that happened on your map."
For now, if you swipe around Snap Map on your desktop or mobile browser, you will see public story bubbles at hotspots around your city. Zoom in and tap on a bubble to see what strangers in that area have been capturing on their phones. You can even share Map Stories you're viewing by clicking on the button on the top right corner of the map.
It will be interesting to see how marketers leverage this feature, because that will give Snap an opportunity to finally monetize the Maps product too. In the meantime, let's count on Snap Map to be our window into the world in the most unique and personal manner.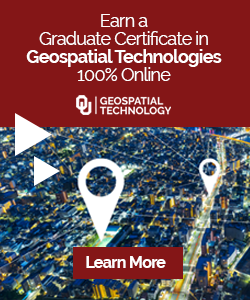 Read on