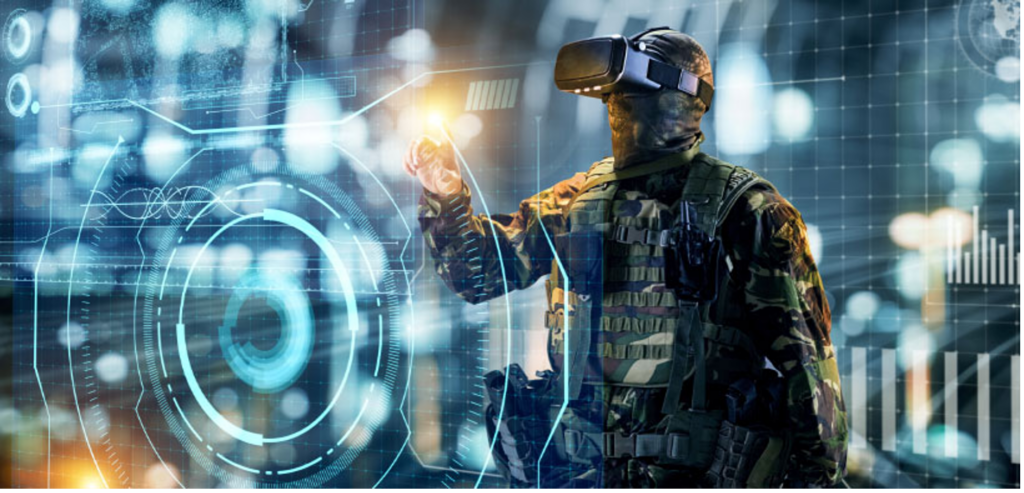 #Featured #Ideas
How the metaverse can help solve global threats
Editor's note: This article written by Nele Coghe, Product Marketing Manager at Hexagon Geospatial is part of the annual GeoTrends series. GeoTrends series aims to provide a platform for thought leaders, executives and strategic thinkers in the industry to articulate their vision and help our readers understand where the industry is headed in the future. 
---
Saying that 2022 was a challenging year is probably an understatement. Unfortunately, the main global issues we've been facing – war, rising energy prices and climate change with its disastrous consequences – won't automatically disappear in 2023. I consider optimism a moral duty, so I'm expecting technology, and the metaverse in particular, to contribute to solving these matters in the future.
In Hexagon's vison, the metaverse is a limitless digital reality platform comprised of interconnected 3D worlds where users can explore, interact, create content and share information. Applications in the metaverse that require the real, physical world to be mirrored, viewed and understood within this 3D digital world with precision and accuracy are what we define as "smart digital realities".
In 2023, digital reality solutions will continue to evolve through innovative developments that reduce operational costs and risks, enable prediction and prevention, increase productivity and efficiency and minimise waste and pollution.
Digital realities for defence
Any modern conflict can only be won on the physical battlefield by dominating the digital battlefield, so any commander in 2023 must have an assured, secure, up-to-date digital reality. Having multiple command and control displays within a virtual reality headset allows a commander in the field to see the same information in a single view as presented to the commanders in the headquarter with multiple screens.
Augmented reality displays could also be integrated into a soldier's helmet so that they can receive additional information and insight to provide him with the location of colleagues, line of sight, waypoint, and other key information. Superimposing this type of crucial information can improve situational awareness.
Digital realities can also help assess potentially dangerous situations left in the wake of an enemy attack or natural disaster. Unmanned aerial system platforms or robots equipped with a LiDAR scanner can survey any location without having someone risk their life. The acquired precise 3D data will reveal information that couldn't previously be obtained from just standard pictures.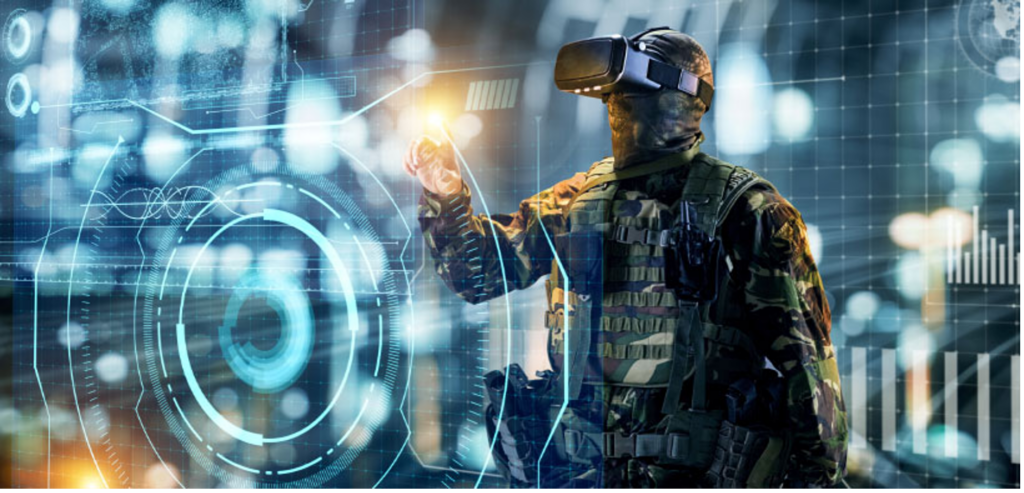 Digital realities for energy
After energy prices rose by 80% or even more in some countries in 2022, I'm expecting a change in the energy landscape in 2023. With smart digital realities, changes and adjustments to energy infrastructures can be tested to optimise results by reducing risks, errors and costs, as well as to check devices andmeasure emissions, etc.
Renewable energy facilities, such as solar and wind farms, will be popping up like mushrooms. Smart digital realities of these farms can be remotely and autonomously monitored to detect solar panel or wind turbine anomalies, improve maintenance, aid inspections and more.
Every stage—from planning, designing, manufacturing, building, operating, and optimising renewable energy production can be done in the metaverse.
Digital realities for climate change
In 2023, global CO2 emissions are expected to rise again to, or even above, pre-pandemic levels. Estimates suggest that cities are responsible for 75% of global CO2 emissions, with transport and buildings being among the largest contributors. Smart digital realities of cities can greatly assist in urban planning, monitoring traffic flow to improve cities' sustainability and testing the effectiveness of different measures against rising sea levels and urban heat.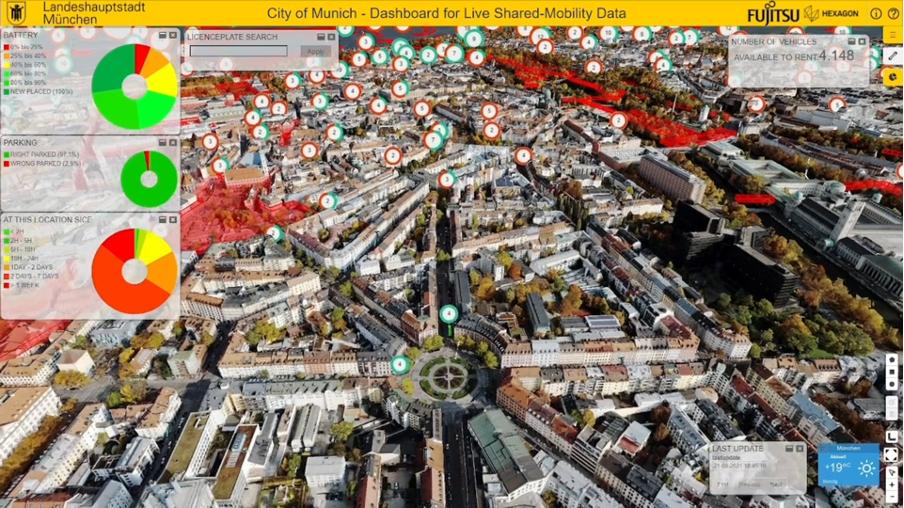 There's still a lot of uncertainty about 2023, but it is certain that the metaverse will play a role in solving these global challenges. See you in the metaverse!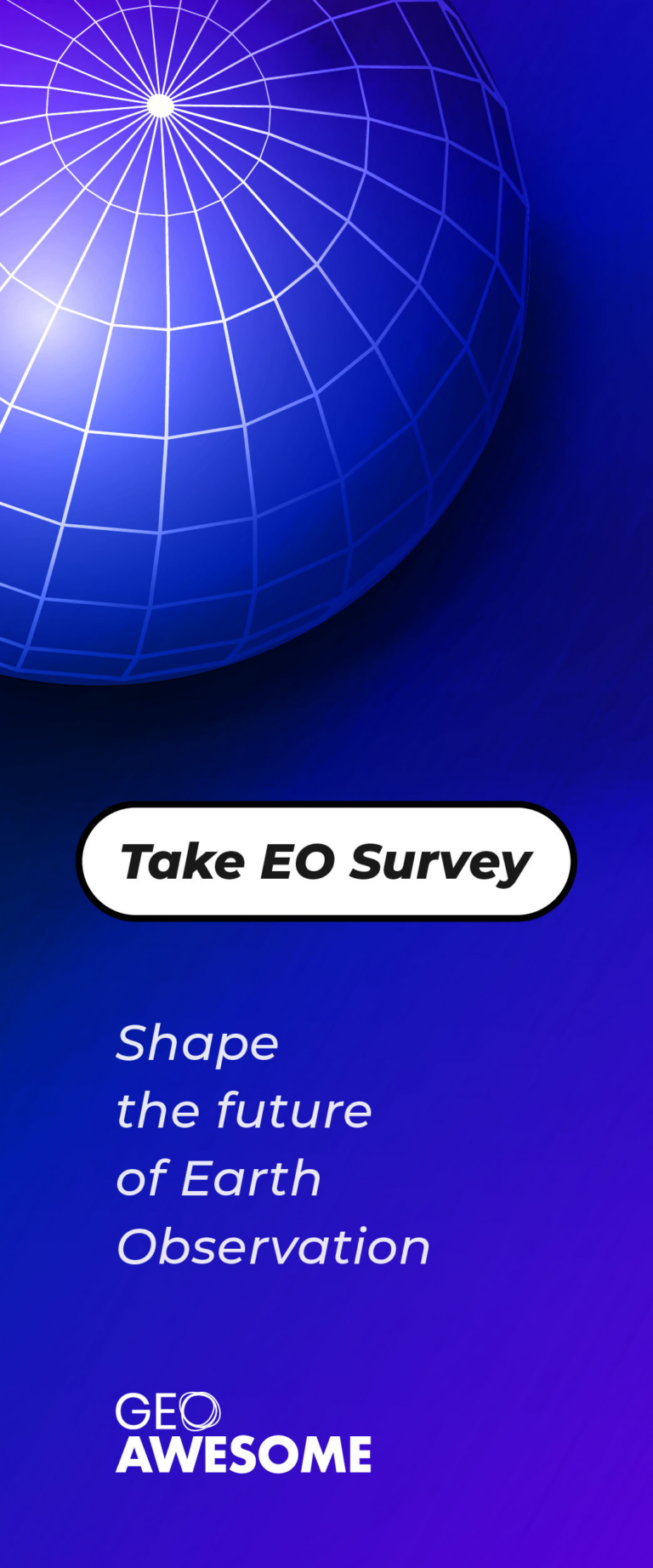 The community is supported by:

Next article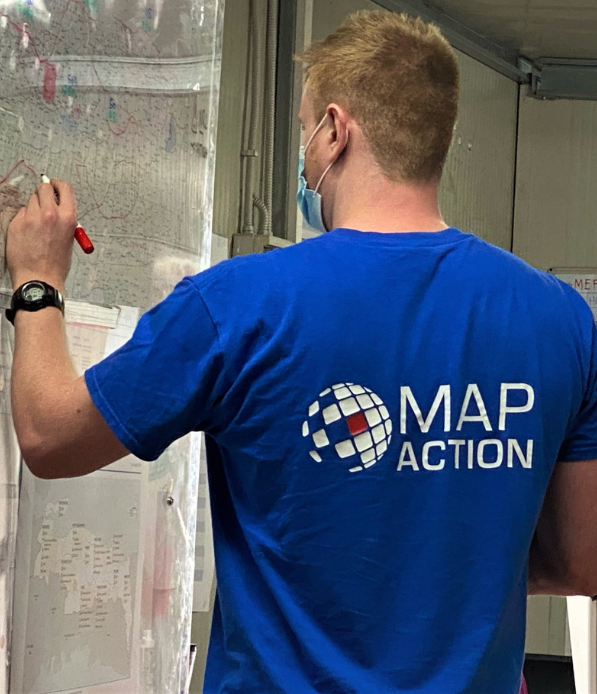 #Featured #GeoDev
MapAction's volunteer recruitment drive is open – and it's the most extensive ever!
Ever watched a disaster unfold on the screen in front of you and wondered if your specialist technical skills could help? Could a a software or data engineer help in a drought response? Is there a role for a project manager or graphic designer in an earthquake? The answer is yes.
MapAction, the non-profit that provides decision-making support in humanitarian crises, has launched a recruitment drive for up to a dozen new volunteers including data science, data engineering, data visualisation, geospatial, software and project management professionals. MapAction's broadest and most diverse volunteer recruitment campaign ever seeks those looking to give their skills, time and energy to help many of the world's most vulnerable people (The roles are remote but you will need to be within easy reach of and allowed to travel to the UK for training).
MapAction's new strategy will see a greater diversity of organisational partners, data specialisms, services and products than ever, as it strives to bring the power of fast-moving advances in data and geospatial analysis to humanitarian crises.
MapAction wants to hear from willing people with professional skills in any of the following fields :
MapAction needs such skills to support the ever-growing range of information needs for humanitarian decision-making. Traditionally, MapAction helped in the immediate aftermath of disasters: over the last 20 years, our organisation has produced 1000s of maps and decision-making tools for well over 100 humanitarian emergencies. The team has also trained humanitarian partners in the types of maps, data visualisations and other data tools necessary to mitigate emergencies. We have created tools to automate the gathering and quality of critical geospatial base data when an emergency occurs and helped many vulnerable countries and communities to ensure their key data sets are 'emergency ready' and available in advance of when they are needed.
Since the organisation's inception in 2002, MapAction has enabled scores of people like you to contribute their technical skills to solving crises. Back then, MapAction mostly made maps – now a MapAction volunteer is as likely to be asked to design a data dashboard or contribute to a rapid extent flood model as to make a map (although just to be clear, we still love a good map).
MapAction volunteers can contribute their work remotely but we also still send volunteers out on missions when invited. Which is often. Volunteers might go to the heart of humanitarian crisis responses, alongside relevant UN, regional and national disaster management colleagues, providing the data sets and maps that can help emergency relief coordinators make key decisions about aid delivery for affected communities. Or you might be training or supporting local governments or civil society organisations in how to better prepare and use their data in an emergency context.
A MapAction volunteer's work is challenging and varied but you will always receive extensive training and support before we put you into any situation. Working with data under pressure, and when lives are at stake, is a big responsibility.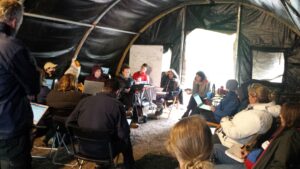 WATCH: Volunteer Alice Goudie discusses her work with MapAction
Despite the challenges, MapAction volunteers often find the work highly rewarding. Many have been with us for more than a decade. Most enjoy the opportunity to help mitigate emergencies and crises, to create positive outcomes for vulnerable communities. "There is a great sense of achievement being part of MapAction, it allows me to utilise my professional skills within another context, at the same time providing support to those helping people," says long-term MapAction member Tony Giles.
MapAction member Rachel Alsop says: "When I went on my first emergency deployment I remember saying that I thought working in consultancy was great preparation, working long hours, with tight deadlines and under considerable pressure. Having a background in data and analytics has been really useful over and above my GIS skills. MapAction is a big commitment but I have loved every year I have spent volunteering and we wouldn't all be committing our time unless it was also a lot of fun."
"I wanted to join so I could use my programming skills to make a real, immediate, and positive difference to places in the world that need it. The MapAction staff and volunteers have been more than amazing in welcoming me into the world of humanitarian aid. Through the training days and weekends I've spent with them, I've had great fun with possibly the geekiest (and I know geeky!) GIS crowd around, made good friends, and felt a sense of great privilege to be part of MapAction's crucial and respected work with aid agencies worldwide," adds MapAction member Leon Baruah.
Kirsty Ferris, another MapAction member, says it is the impact that keeps her tied to the role. "I get to make a real impact in devastating situations using GIS, information management and mapping, all of which are areas of expertise that I find enjoyable to use. While the training is intensive and time consuming, the benefits to me personally and professionally are too vast to mention. The volunteers and full time staff at MapAction provide great support, understanding and shared geekiness, there are not many places where you can talk GPS and geodesy with such shared enthusiasm," Kirsty told MapAction.
As Leon notes, our volunteers receive a lot of support and undergo extensive training to ensure they are ready to work in humanitarian contexts. They meet regularly to exchange ideas, troubleshoot challenges and learn together. MapAction's annual disaster simulation exercise brings together the majority of the team to ensure maximum preparedness for any emergency. The 2023 edition will be on the Isle of Cumbrae in Scotland.
Want to know more about what it takes to be a MapAction volunteer? Please get in touch. To see a full list of volunteer opportunities at MapAction and to apply, please click here.
This article originally appeared on the MapAction website.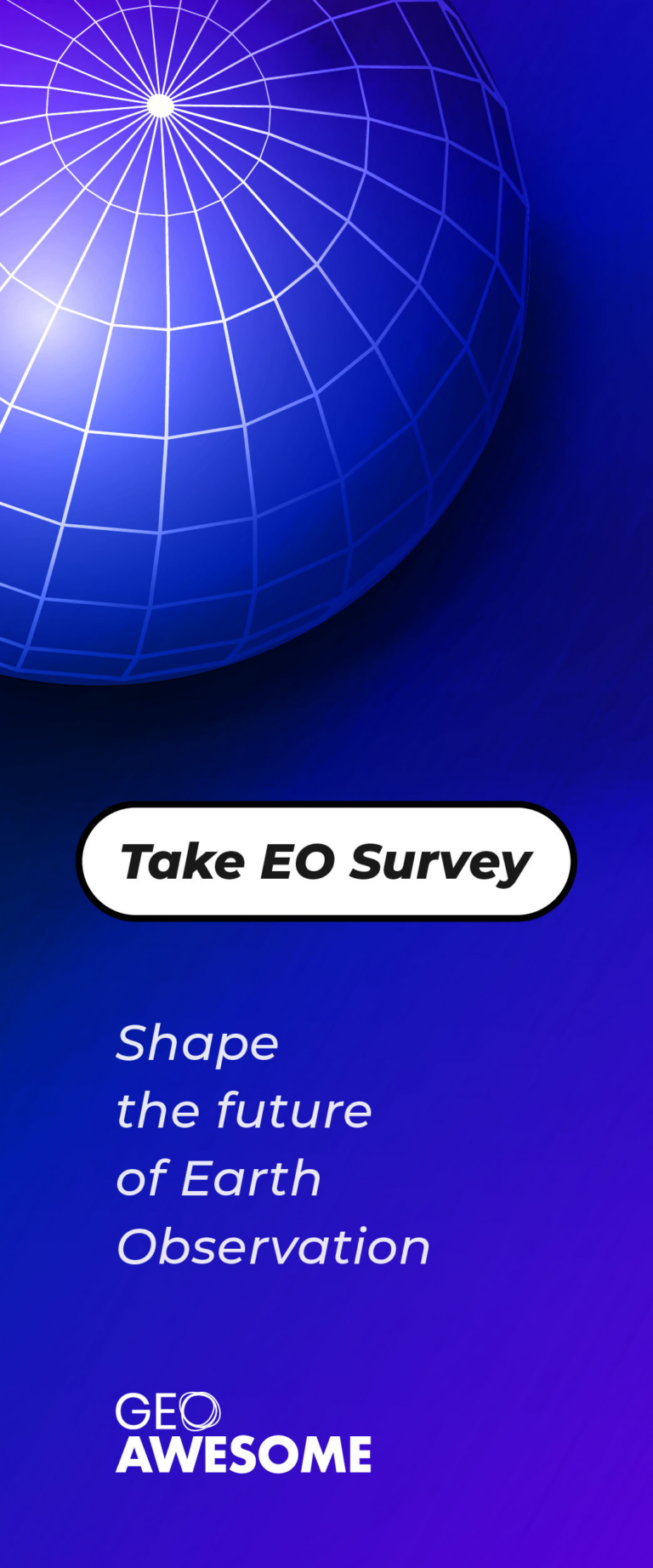 Read on