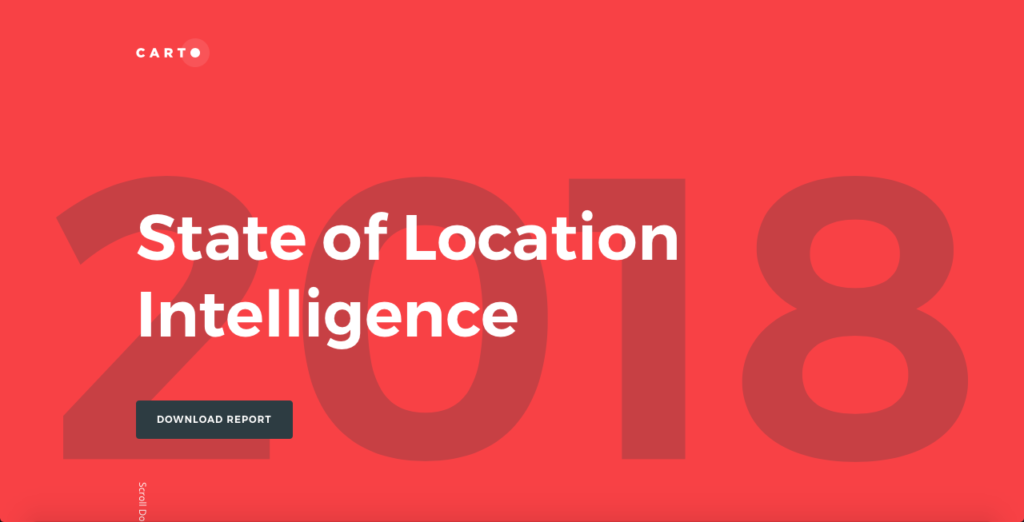 #Business
How does the business world perceive Location intelligence?
We have all read the statement "everything happens somewhere, and 80% of all data has a spatial component" but in reality how does the business world perceive location intelligence? It's easy to imagine Amazon and Walmart using Location intelligence to improve their businesses and increase their margins but does the industry see Location intelligence as crucial to their success? CARTO together in partnership with Hanover Research to answer these questions and more in their report "The State of Location Intelligence 2018".
The State of Location Intelligence 2018
For the report, Carto surveyed over 200 business executives, data analysts, and business analysts working at midsize to large enterprises about their current and future plans to implement location intelligence and the results are quite insightful.
Goals of the survey 
It's no secret that Carto has transformed itself from a data visualisation platform to a location intelligence platform. Their goals for the study give us a good idea of where their focus lies when it comes to location intelligence
How crucial business leaders saw LI with respect to the success of their companies.

The most common and useful business applications of LI across industries

The challenges that business executives and data practitioners saw when it comes to adopting Location Intelligence.

What successful businesses are doing to better prepare themselves for the rising importance of location data
Overview of the results 
Perhaps not surprisingly, over 94% of companies (with more than 500 employees) are collecting/storing location data. Wonder why 6% of organisations don't collect location data.
In another interesting finding, a majority of the C-level executives believe location intelligence is crucial to the success of their institutions in the next 1-3 years and are planning to invest in it.
You can download the full report from Carto's website.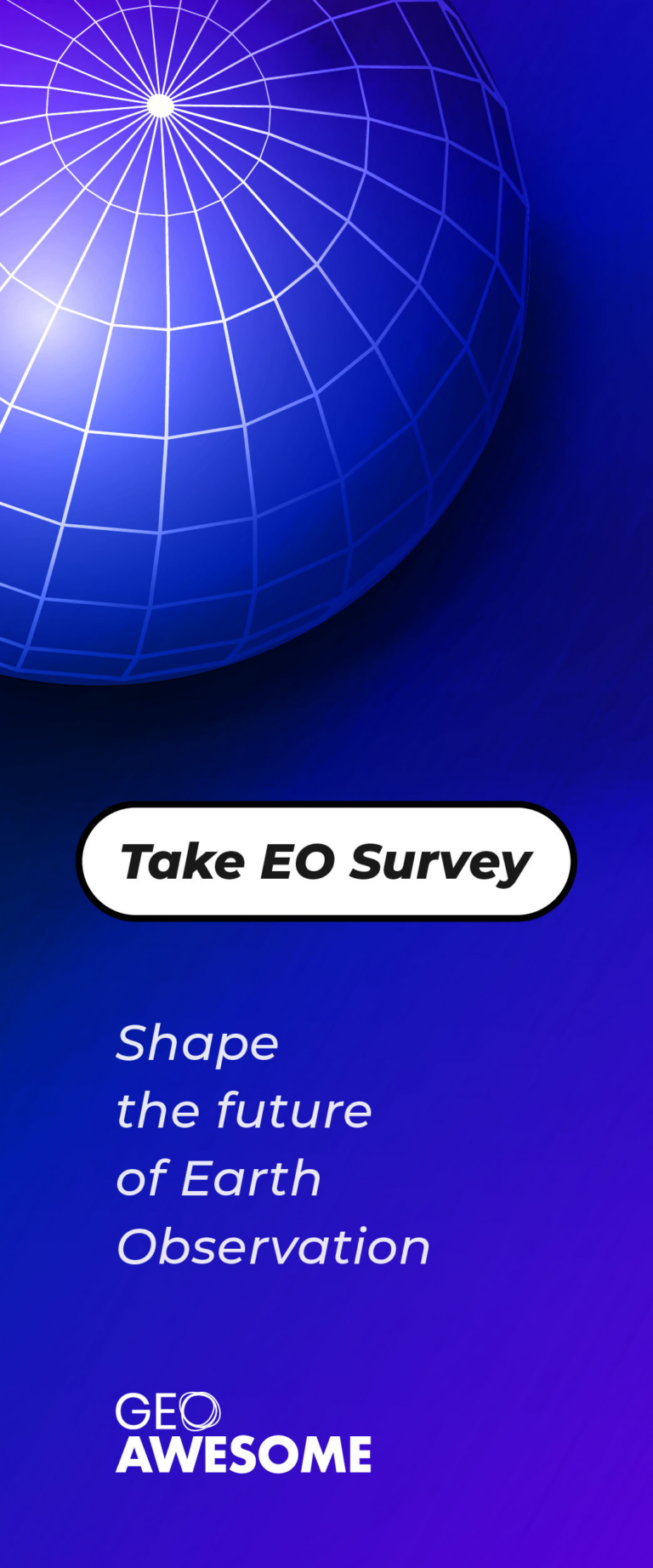 The community is supported by:

Next article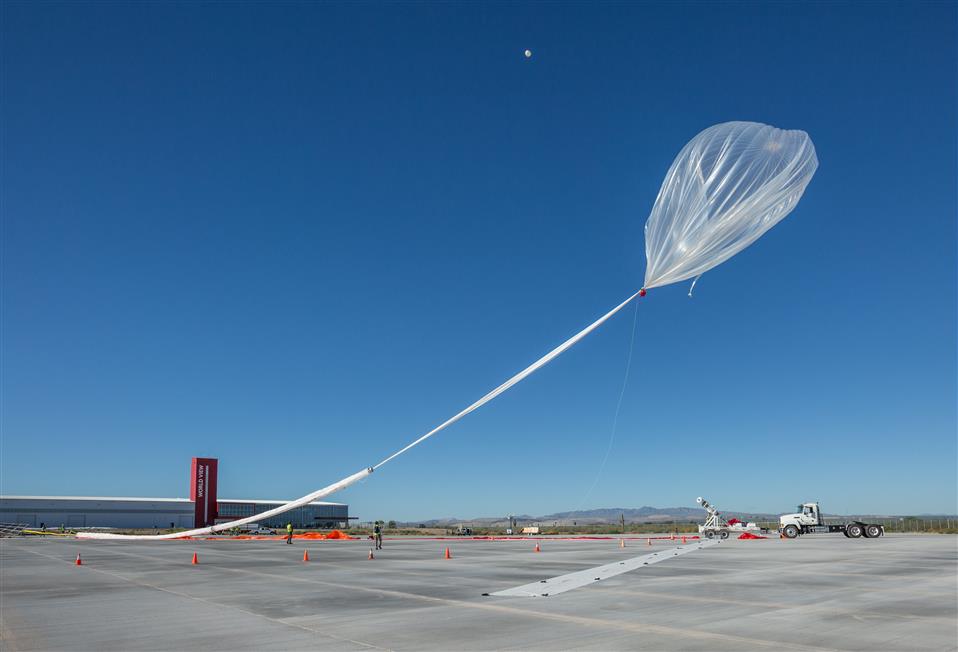 #Business
This balloon is going to make earth observation unbelievably affordable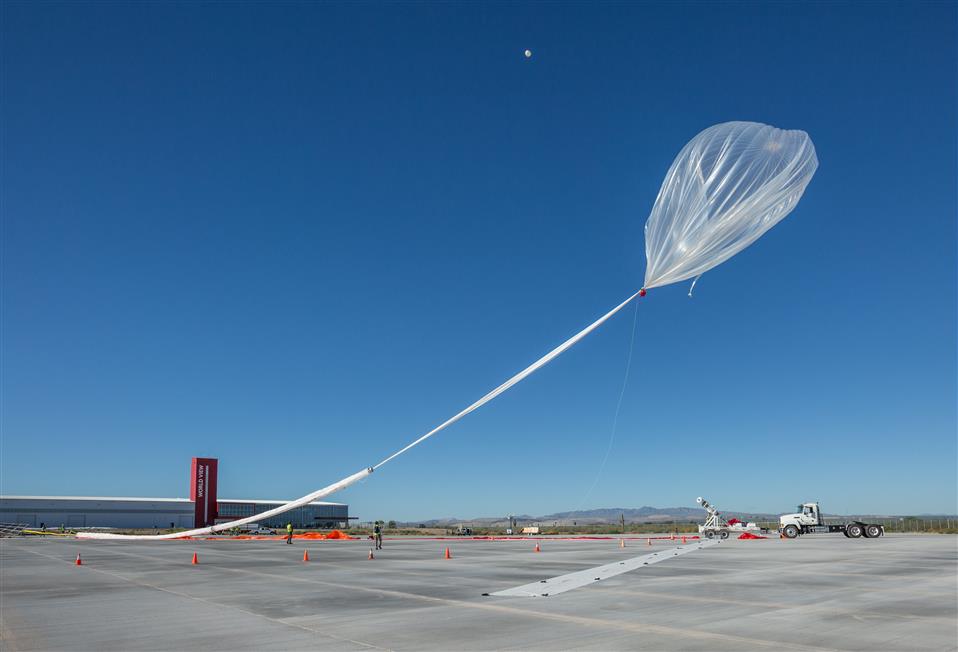 Arizona-based stratospheric exploration company World View has successfully completed a five-day test flight of its high-altitude balloon, the Stratollite. This is the longest flight yet for the aerial vehicle which is designed to carry payloads of up to 4,500kg and provide the capabilities of a satellite, but minus the stratospheric launch costs (pun intended).
Hovering unhurriedly above the earth's surface at controlled altitudes of 55,000 to 75,000 feet, the specialized stratocraft would float almost twice as high as a typical commercial airline. The remote-controlled UAS can be used for a variety of applications, such as earth observation, disaster recovery and response, communication, weather forecasting, and military surveillance. For its test flight, the solar-powered Stratollite carried multiple payloads, including a 50.6-megapixel camera to demonstrate its potential as a viable high-altitude earth observation platform.
World View founder and CEO Jane Poynter was quick to point that before this, the vehicle was sent on a test mission which lasted only 27 hours. "This is an enormous leap in our development program and we are certain the Stratollite is going to forge a new path in how we observe, react to and collect data about our planet," an ecstatic Poynter said in a statement, adding that the company was testing a proprietary real-time data transfer system for its commercial customers.
https://www.youtube.com/watch?v=GFdXBQPuznU
According to World View, the US military is already planning to use the Stratollite to clamp down on human and drug trafficking, and maritime piracy in remote regions. "We think this has the potential to be a game-changer for us – a great, long duration, long-dwell surveillance platform," Admiral Tidd, Commander, US Southern Command has said.
Apart from these high-altitude balloons, World View is also working on a space tourism venture wherein it will carry humans to the stratosphere to marvel at the blue marble, sans any special training.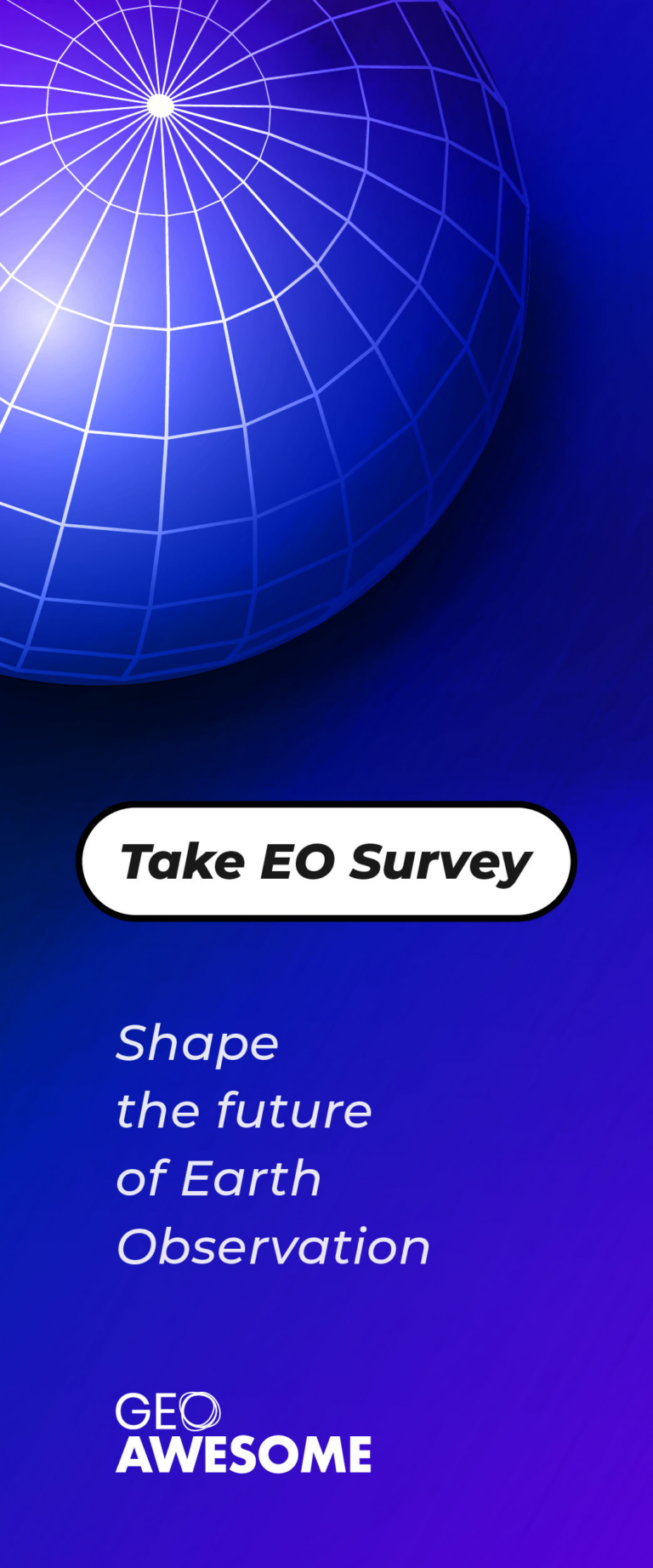 Read on