#Business
HERE is close to signing more investors!
Maps have been in the tech radar for a while now – thanks to the interest in Autonomous cars. Earlier this year, it was rumoured that Microsoft and Amazon were both interested in investing in HERE in order to protect their cloud services business and it looks like those rumours might be settled pretty soon.
Edzard Overbeek, the CEO of HERE told Recode earlier last week they are looking to add new investors by the end of this year (Recode article).
"It's some really big names," Here chief Edzard Overbeek said in his first U.S. interview since joining the company in March. "My focus is to get this to closure by the end of this calendar year," 
Overbeek, a former Cisco executive, said he has been traveling the globe meeting with current and prospective Here customers to see who might be right to take a stake in the company. "It's not just financial investment we are looking for," he said – Recode article 
Facebook, Microsoft and Amazon
The names mentioned in the recode article – Microsoft, Amazon, Facebook have been rumoured to be interested in HERE since 2015/16. Its clear what the ambitions and interests of Microsoft and Amazon are, to a certain extent. On the other hand, Facebook's interest in HERE and its maps are perhaps the most interesting. Facebook has been using HERE's maps in its apps for a while now and has been aggressively marketing its iBeacons platforms to retail outlets. It would be interesting to see if Facebook does indeed invest in HERE. We just have to wait a little longer 🙂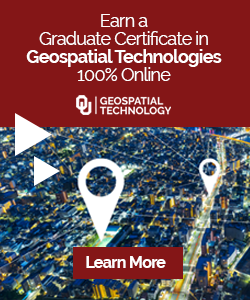 The community is supported by:

Next article
#Business
Boundless Sweepstakes: Celebrating 5 years of #Geoawesomeness
All the cool sweepstakes for "5 years of Geoawesomeness" celebrations isn't quite over yet 😉 If you missed out on our last sweepstakes, here is another chance for you to win some awesome goodies – this time from our friends at Boundless! #ThinkOpen
What do I get to win?
Three cool looking #ThinkOpen t-shirts plus a couple of secret giveaways from Boundless 😉 All you have to do to win, is to subscribe to the Geoawesomeness newsletter.
You have until Monday evening (15th august) to subscribe. The lucky winners will be contacted by Wednesday next week! Thats a promise 🙂
P.S: If you have already subscribed (thanks for being a long-timer :)), just send us a message on Facebook/Twitter/Contact form with the email address that you used to subscribe! You guys are the best 🙂
Read on