#Business #Featured #People
GSA shortlists final 10 projects for €100K #MyGalileoApp bounty
At the beginning of this year, the European GNSS Agency (GSA) announced a competition in which contenders had to design, develop, test, and commercially launch a mobile app. A chief criterion was that the app developed under #MyGalileoApp contest should exploit the accuracy of Galileo, the European Global Navigation Satellite System (GNSS).
This month, #MyGalileoApp competition entered its final stages with GSA shortlisting the final 10 projects that stand to win the grand prize of €100.000. The shortlisted contenders now have until October 21 to leverage the technical and business advisory support from GSA and submit a final version of their app with 100% functionality to Google Play and Apple platforms.
Here are the details about the innovative projects that have made the cut to win #MyGalileoApp competition:
Category: Augmented Reality and Games
uMaze (Finland): Using the accuracy of Galileo to develop local cartography, this app creates a small-scale virtual maze in specific outdoor areas wherein users can play.
ARGEO (Italy): Leveraging geolocation, augmented reality, and blockchain, this app allows users to discover content such as prizes and coupons geolocated around the streets of a city.
STPR (Poland, Australia, Ukraine): With an aim to provide high-level education and storytelling value to its users, this game combines a virtual environment with game-related physical experiences in the real world.
arstory (Germany): This augmented reality ecosystem allows users to leave digital traces at real locations and share them with friends and followers.
Category: Smart Navigation and Infotainment
Ready Park (France): This app enables users to exchange parking spots with other users in real-time.
GALILEONAUT (France): Acting as a link between the harbor master's office of a marina and sailors, this app assigns a docking place to a boat entering the port without requiring any assistance from the harbor master's office.
Trukatu app (Spain): This mobile C2C platform connects people who want to rent or lease items with owners who have items to rent out.
Category: Fitness, Sport, and mHealth
PanPan – Possible Assistance Needed (Germany): This backup safety solution is intended to send a distress signal during potentially dangerous activities when users may not be able to do it themselves.
LetMeAut (Italy): This app aims to support people with autism by giving instructions for outdoor daily-life movements.
Category: Mapping, GIS, and Agriculture
Tractor Navigator (France): This app provides guidance for farmers driving tractors, enabling them to visualize their current position and trajectory in an open field.
So, which of these concepts do you find the most intriguing and useful? Tell us about your favorites in the comments and we will keep you posted when the winners are announced in November!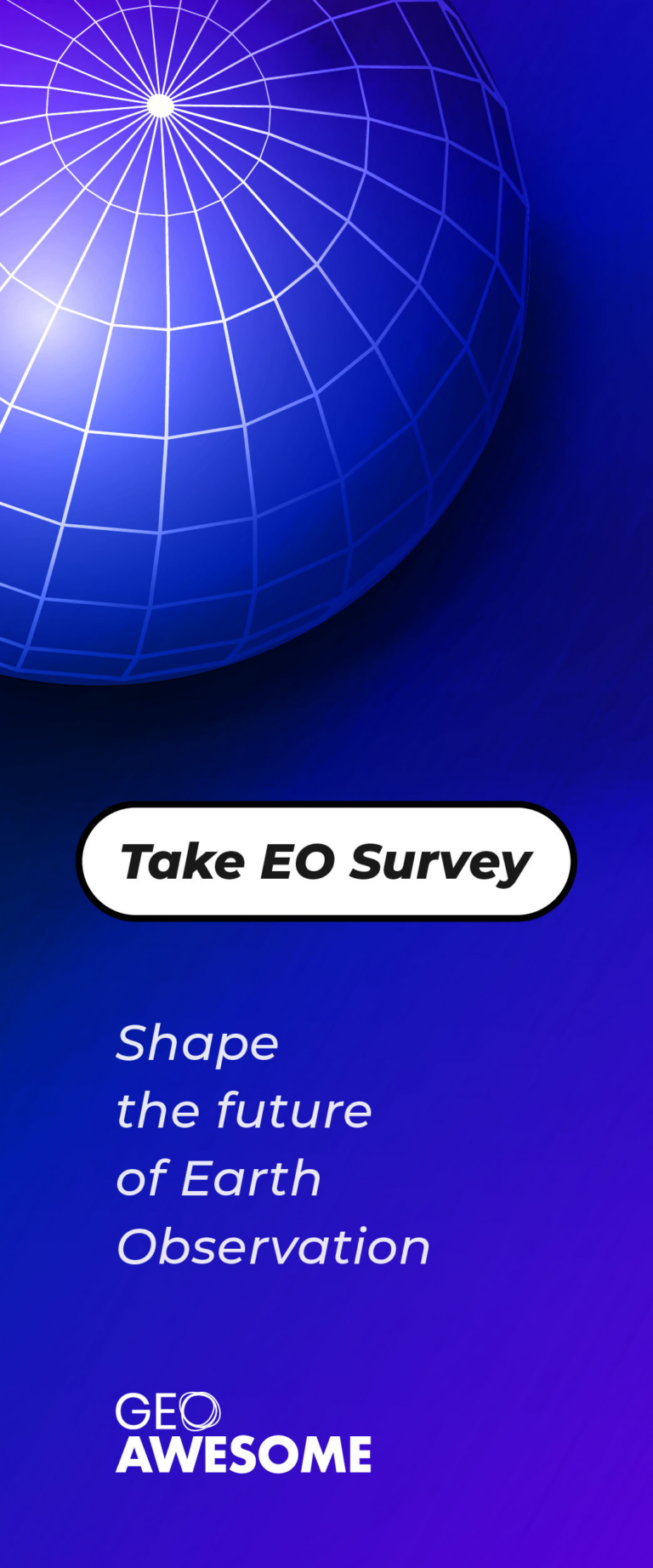 The community is supported by:

Next article

#Business
Planet launches AI-based platform, automating satellite imagery analytics
With the rise of swarms of micro satellites, the Earth Observation industry is getting a new level of detail. Thanks to Planet's 3m spatial resolution, the value of having a fleet of satellites lies now not in higher spatial resolution, but in higher temporal resolution. Planet's satellites capture the imagery of the entire earth a few times a day. This kind of advancement in satellite imagery is opening up whole new areas of opportunity and new use cases. However, a point of concern has been-'how to extract the relevant information from these images at scale?' The industry has been working on advanced automated analytics and a lot has been developed but it has never been commoditized to be widely used by geogeeks and analysts around the world. As a solution to the problem, Planet launches AI-based platform, automating satellite imagery analytics.
The new release, named 'Planet Analytics Feeds', makes automatic analysis of satellite imagery now possible. With the new flagship Analytics Feeds, Planet Analytics is able to provide its users automated road, building, and vessel detections over their areas of interest. The users can leverage these feeds on top of the Planet imagery products and achieve global-scale insights, no custom builds are required.
Tracking specific objects or features often turns out to be an expensive affair for organisations using imagery. This kind of analysis often becomes costly, time consuming and labor-intensive if done manually. With Planet Analytics Feeds, users can say goodbye to such issues.
Using  machine learning and cloud computing, users of Planet Analytics are able to select an area to monitor and automatically get detections for roads, buildings and vessels for a particular day or month, within minutes. For instance, using Planet Analytics Vessel Detection Feed, a user can track and locate ships that have their automatic identification system (AIS) signals turned off. This could lead to detection of illegal cargo. Using the Building Detection Feed, an organization can easily detect new constructions within a specific area.
Users can unlock deeper insights from Planet imagery by leveraging these Feeds. They can leverage the Feeds anywhere in the world and backward in time with Planet's unprecedented dataset of imagery.
What Planet Analytics Feeds Offer in Nutshell
Building Detection
Update maps and charts
Monitor infrastructure and construction
Track urban growth
Road Detection
Update maps and charts
Improve routing of fleets and resources
Get competitive intelligence in remote locations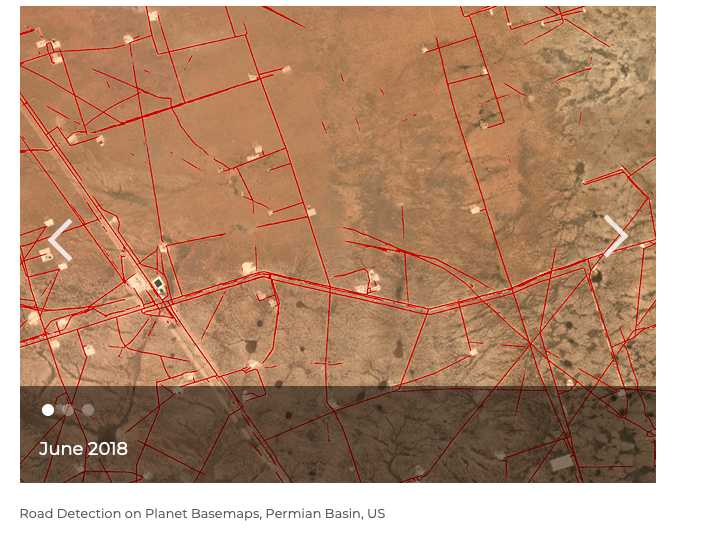 Vessel Detection
Monitor patterns of life
Fill in data gaps
Identify vessels that have gone dark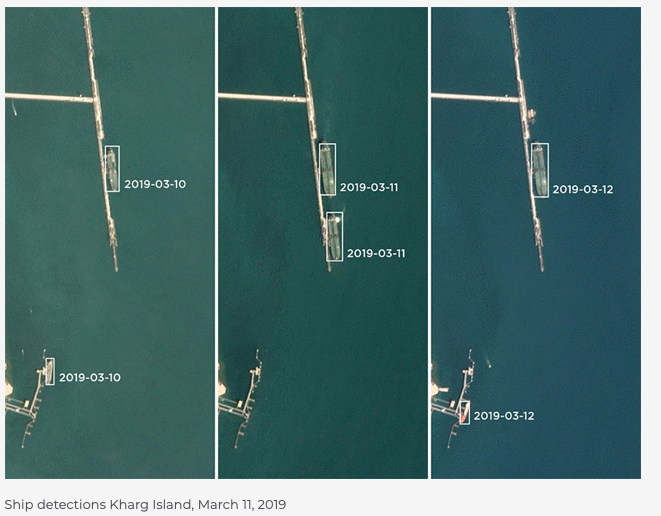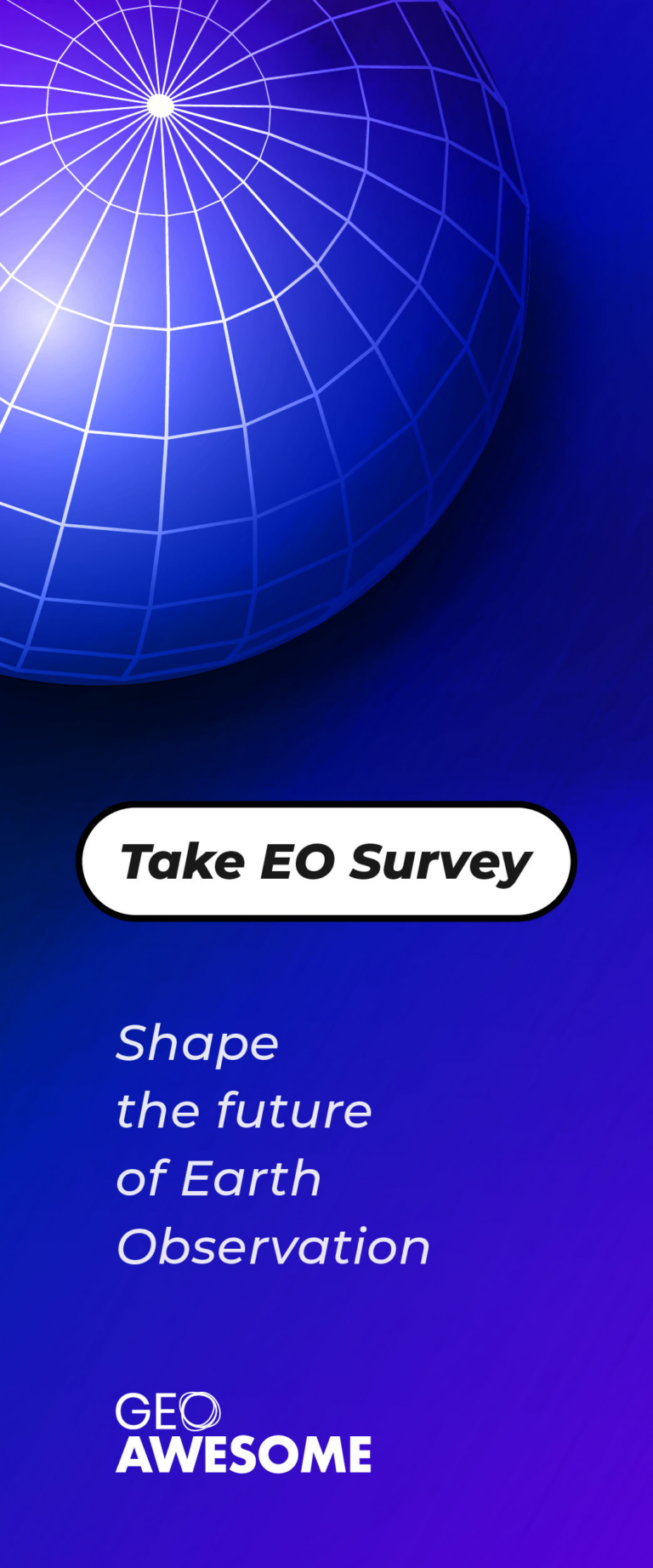 Read on