#Business
GPS Innovation Alliance
The GPS  (Satellite positioning industry) has formed a new trade organization – GPS Innovation Alliance; the new organization is dedicated to furthering innovation, creativity and entrepreneurship in the GPS industry.
Ironically the main focus of the alliance is to educate policy makers and the general public about the GPS constellation & system and protect the interests of GPS organizations and users that rely on the GPS system for various applications. Considering the headlines that the LightSquared controversy has generated its important for the GNSS industry to get together and take forward the save the gps campaign.
The alliance brings together NovAtel Inc and TopCon positioning systems; two long-time members of the United States GPS Industry Council with John Deere, Garmin and Trimble as founding members of the alliance. The Association of Equipment Manufacturers (AEM), General Aviation Manufacturers Association (GAMA) and the National Association of Manufacturers (NAM) are among the affiliate members of the new alliance that would be based out of Washington.
GPS is an integral part of today's economy and tech world. GPS is being used in almost every field that has a location necessity ranging from aeronautical navigation and collision avoidance, automotive and marine navigation, precision farming, fleet and harbor management, public safety, building and road construction, timing of business and financial transactions, synchronizing utility networks to even tracking the performance of race horses!!
Yes, race horses – it's like they use GPS to log the time and speed information of the horses to decide whether its got better chances of winning if its an endurance race or a sprint. Interesting stuff!
As a GNSS professional, I am hoping that many more innovative and path breaking application arise out of this alliance apart from the obvious "save our gps" rhetoric that the alliance will pursue.
Source: http://www.gpsalliance.org/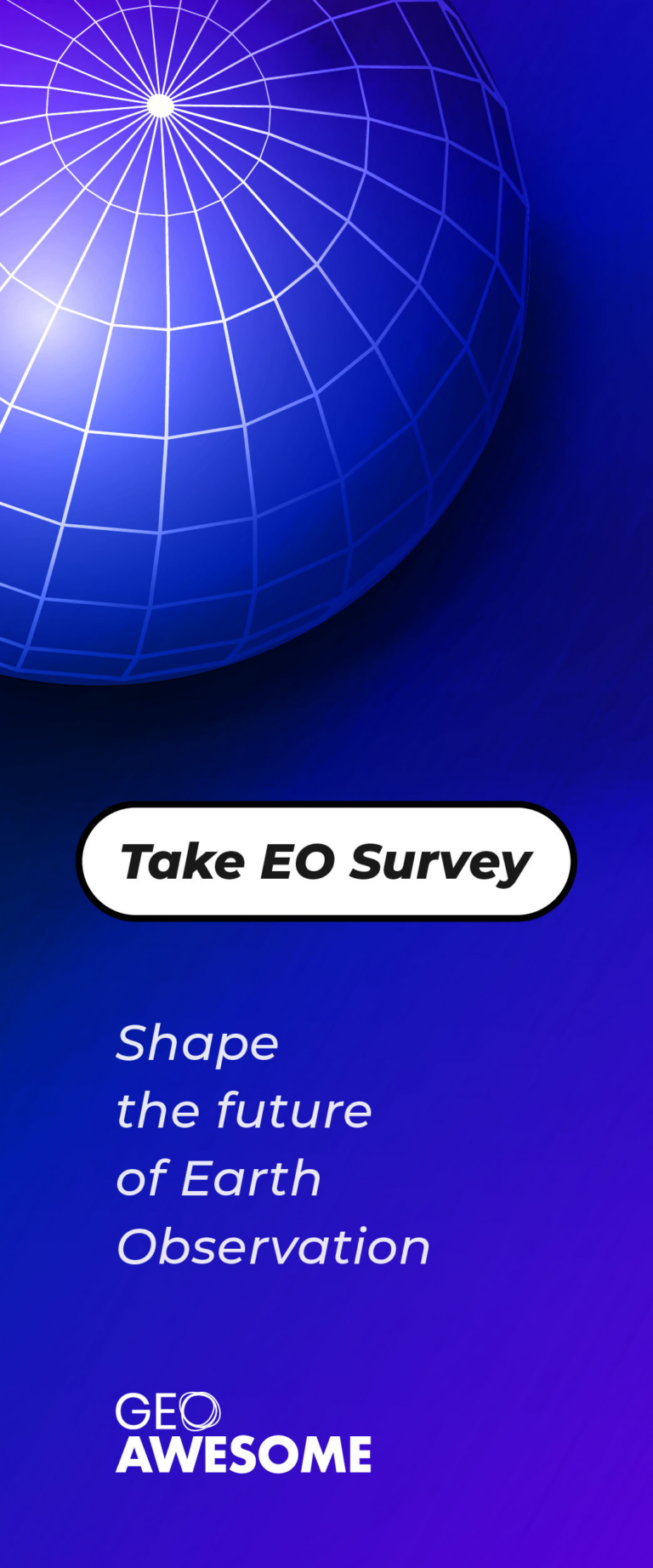 The community is supported by:

Next article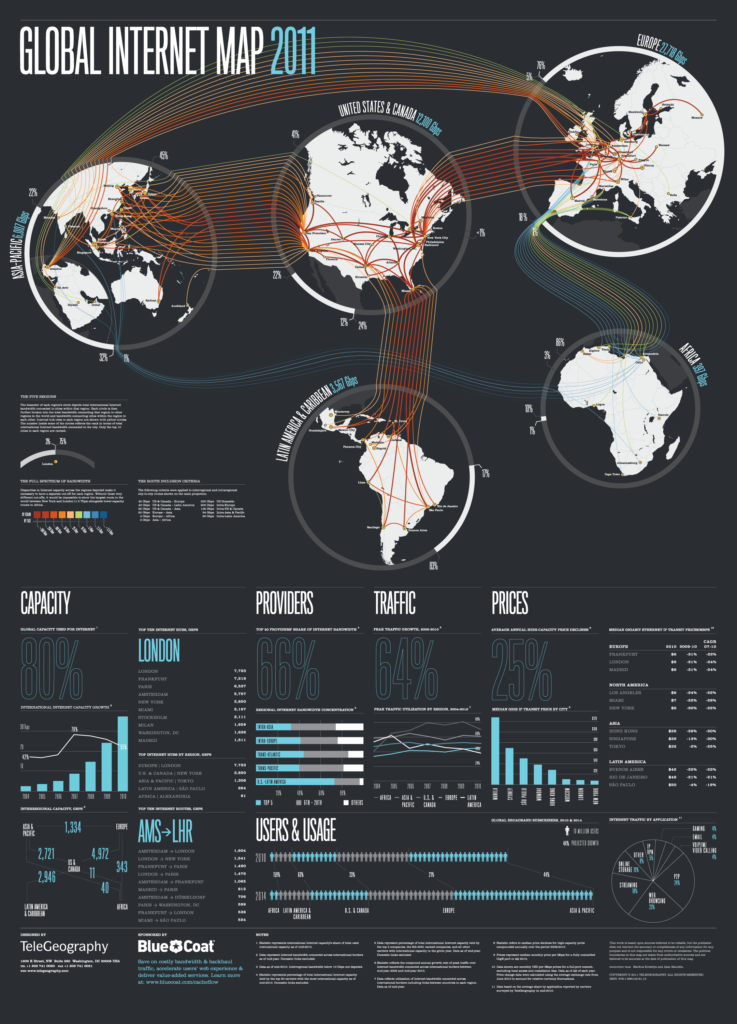 #Ideas
Maps Can Be Beautiful – Global Internet Map from TeleGeography
Fortunately there are still some organizations which remember that cartography is an art. I have just found this Global Internet Map of 2011 released by Tele Geography – a telecommunications market research and consulting firm. The map shows global traces the intercontinental links between the countries of Europe, Asia, North and Latin America, and Africa. Really cool!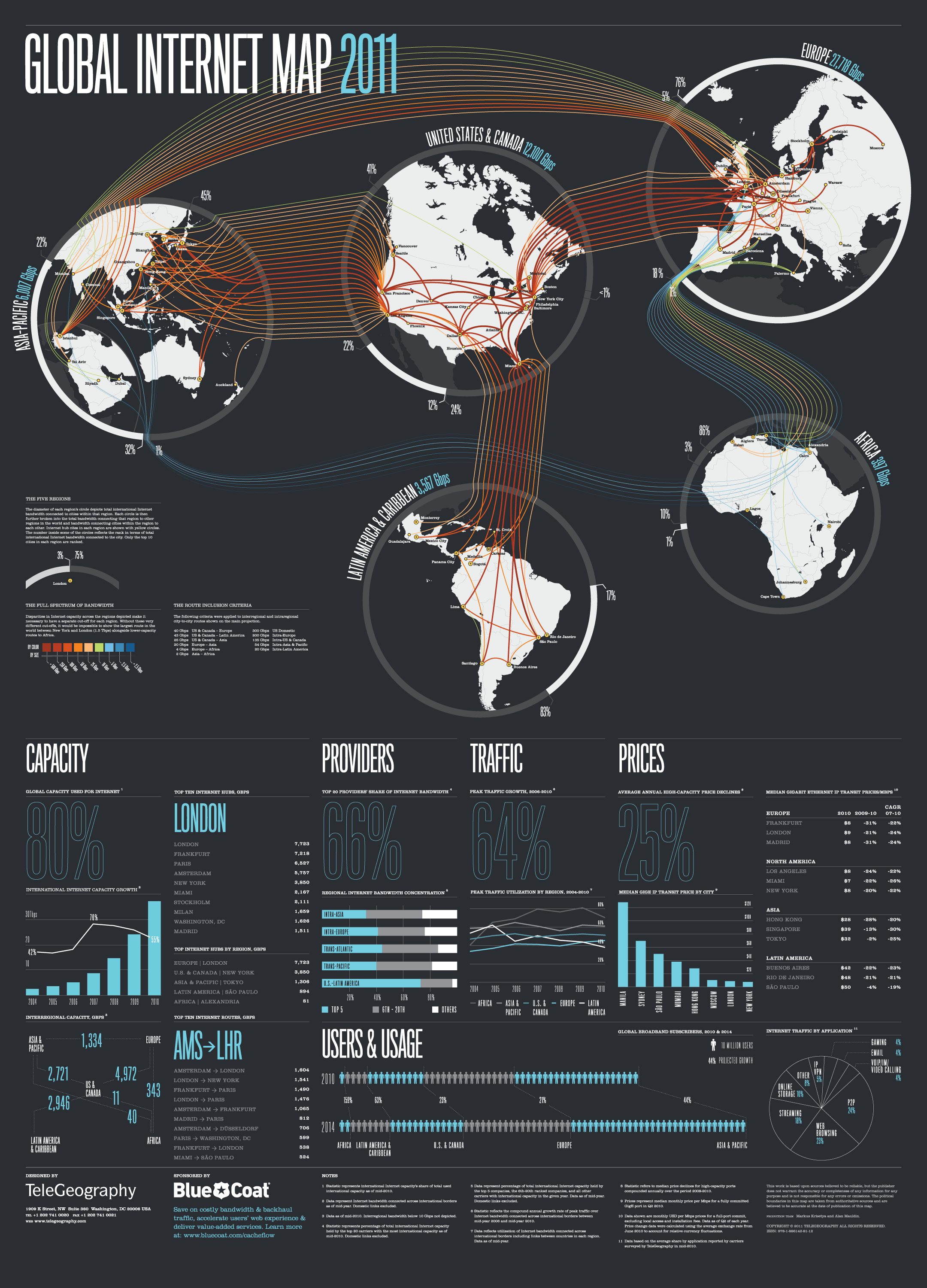 source: Tele geography
Read on