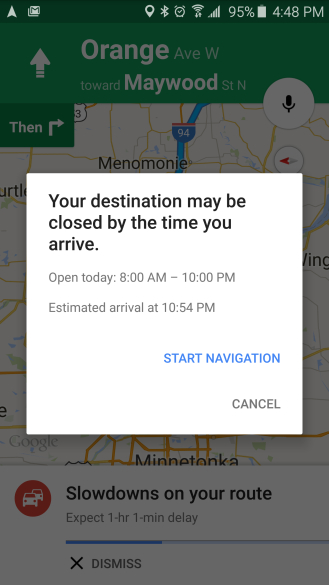 #Business
Google Maps will now warn you if a store you navigate to closes before you arrive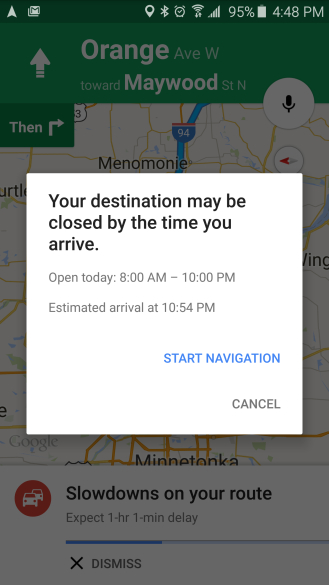 After Apple's clear statement about heavy investments in their mapping business Google started to release new features to its maps app every couple of days. The new update uses Google's database of businesses opening hours and warn users if they're driving to a place that will be closed when they arrive.
When you enter the address of your destination in the app, you'll see a message: "Your destination may be closed by the time you arrive" as well as the opening times for the venue and an estimated arrival time. The update will be available for Android only for now.
It's probably on of the most useful features we've seen for a while. It finally uses all Google's data resources outside maps to give some value added information which would be difficult to find directly in the app.
The community is supported by:

Next article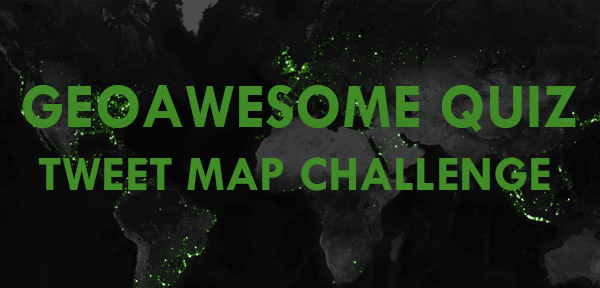 #Featured #Fun
#GeoawesomeQuiz 24 – Can you recognise a city based on its tweet map?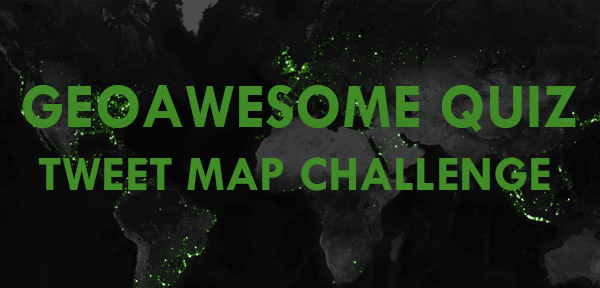 Sometime ago we wrote about an amazing map of all tweets ever tweeted by Eric Fischer from Mapbox. We took Eric's map and made for you the coolest quiz ever – The tweet map challenge. Your task is to recognise a city based on its tweet map.
Have fun! Remember to share your score with the world! And to check out our other GeoawesomeQuizzes!
---
THE TWEET MAP CHALLENGE
[viralQuiz id=24]
All maps are screenshots from Tweet map by Eric Fischer of Mapbox.
---
DID YOU LIKE THE QUIZ?
SUBSCRIBE TO OUR WEEKLY NEWSLETTER
[wysija_form id="1″]
Read on