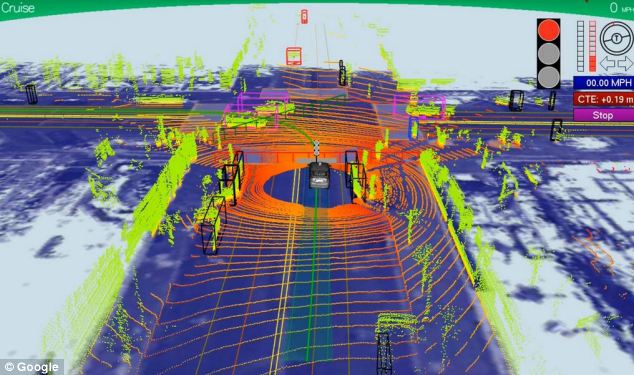 #Business #Featured
Google's Self Driving Car: The coolest Navigation "solution" from google!
I am unable to start a conversation about Google without this random quote"Few decades down the lane, Google will be remember as a manufacturer of self-driving cars whose business started off as a search engine". Well truth to be told, it increasingly looks like Google Maps is going to be the future STAR at Google Inc.
Looking at the tweets and FB posts regarding the latest updates from the Google Maps stable, it is already a STAR in every right.
Google's self driving car: A new image that has been tweeted by Bill Gross (Founder of IdeaLabs) shows the car's 360-degree field of view. Mr. Gross however did not mention the source of the image.
Well, if I ever to copy the standard rhetoric online regarding this image "it looks like a image out of the Terminator Movie".
To me it looks MORE like a Laser Point Cloud!! Can't blame me for being a GEO geek, can you! 😉
The car is supposed to gather almost 1 GB of data per second and analyzes the road ahead for potential hazards. Google launched the car back in 2010 but was not given a license to test it until May last year and so far  the testing has been positive.
I simply can't stop getting excited about this technology from Google. Amazing isn't it. Not to forget the patent that Google recently applied for Augmented reality navigation. 
Source: DailyMail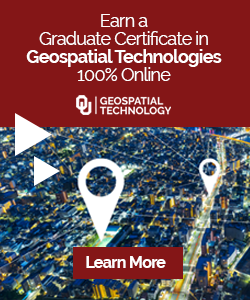 The community is supported by:

Next article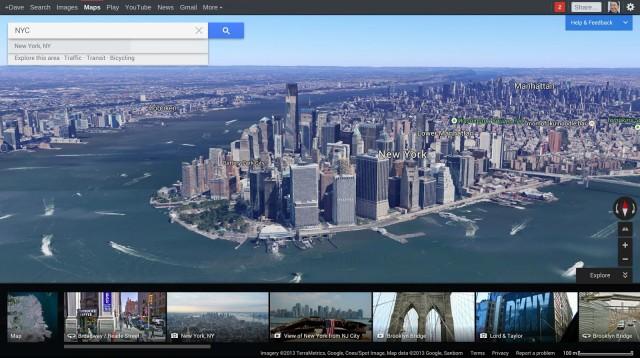 #Ideas
Google Revealed New Look And Features Of Google Maps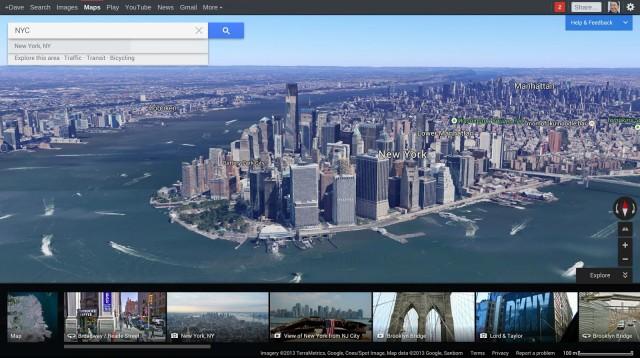 Yesterday, Google teased a brand-new redesign of its Maps, and it's spectacular. There isn't a release date yet but you can sign up for an early access invite here. Google has rebuilt Google Maps from "the ground up," with a focus on the design and interactions directly within the map.
New interface
You can easily say that the desktop map looks totally different. It shows the map in full screen and integrates Google Earth and there is a number of small thumbnails at the bottom. The search is also redesigned – search box appears as a small widget in the upper-left side of the screen. Results for your search are displayed as points on the screen and they are more personalized. For instance, you can see that there's a sushi restaurant near the park you're currently walking through and the map also highlight restaurants reviewed by friends, as well as those that are highly rated, in general. Once you point at the venue it will show Google Now-like info cards with information, reviews and directions helping you plan your journey. Google says that the map will be also more personalized by highlighting important locations like your home, workplace and other customized search but we'll learn about it later on.
Improved directions
But besides new look there are some important improvements to features – especially directions and transit. For drivers Google says it will re-route directions based on traffic conditions and view side by side how long each route takes to select the quickest and shortest one. For transit the search options will finally incorporate flights. For public transportation, you will be able visually compare trips based on number of transfers, walking distance and total travel time.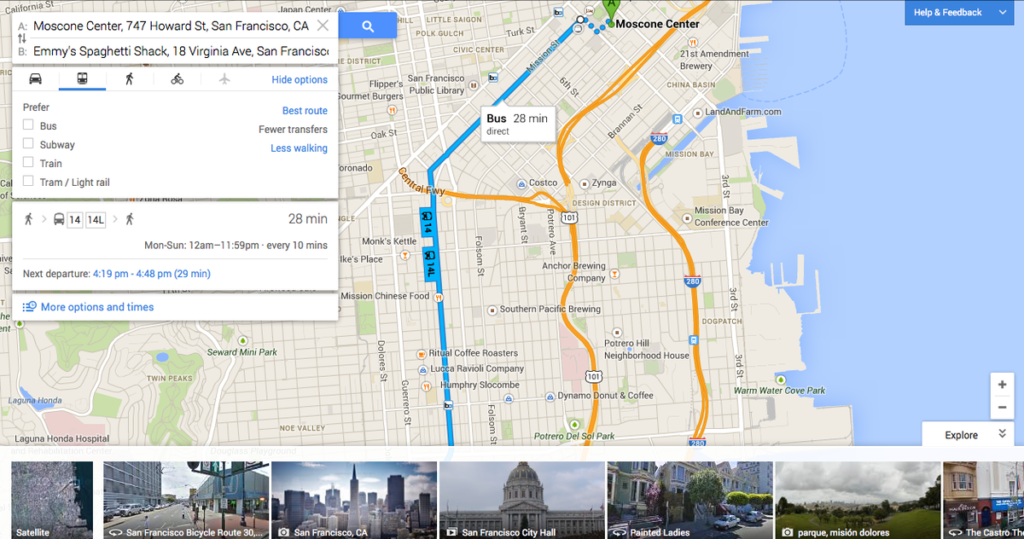 Mobile?
The update is also coming to Android and iOS, where users will be able to rate restaurants and view Zagat (restaurant rating start-up acquired by Google in 2011) reviews from within the app, as well as receive Google Offers. The app will include live traffic alerts and suggest new routes based on current road conditions, and an iPad version will finally arrive "this summer".
The verdict
What else can be improved in Google Maps. Many thought that not much, but Google again proves that we were wrong. Everyone knows about personalization in Google search engine so that we receive only relevant content (relevant from the perspective of Google's algorithms). But maps where always static the content has been filtered based on location and keywords. New Google Maps are supposed to be different, personalized, intuitive, Google Now-like. There are no details on when will it be officially launched but I think we are all waiting for it.
source: The Verge, Mashable,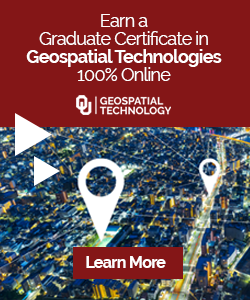 Read on