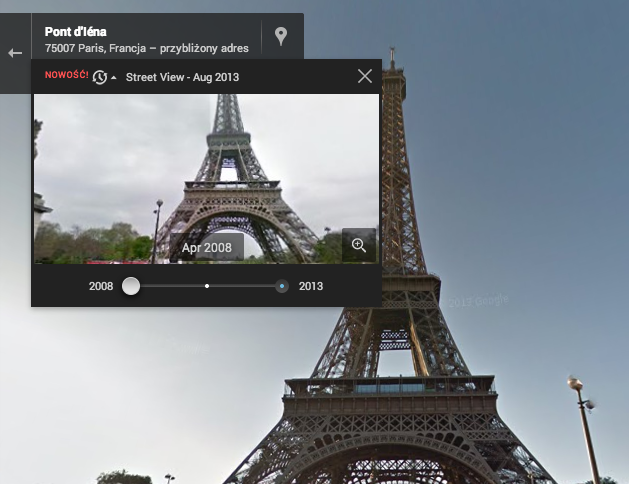 #Business #Featured
Travel in time with Google Street View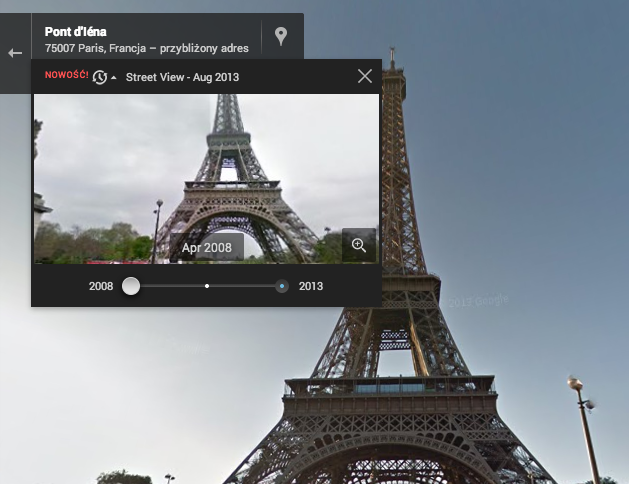 Everyone who deals with spatial data analysis and GIS knows that one of the coolest stuff you can play with is dynamic data with time attribute – basically analyzing how particular phenomena changes over time. Now Google gives you a little bit of that experience with Street View.
Last week Street View got an upgrade which allows users to travel back in time to see how specific locations have changed. Street View product manager Vinay Shet said in a blog post:
We've gathered historical imagery from past Street View collections dating back to 2007 to create this digital time capsule of the world.
The feature isn't yet live for all users. But when it is, anyone using Google Maps on a browser will be able to click a clock icon in the upper lefthand corner of a street view map to scroll through the images over time.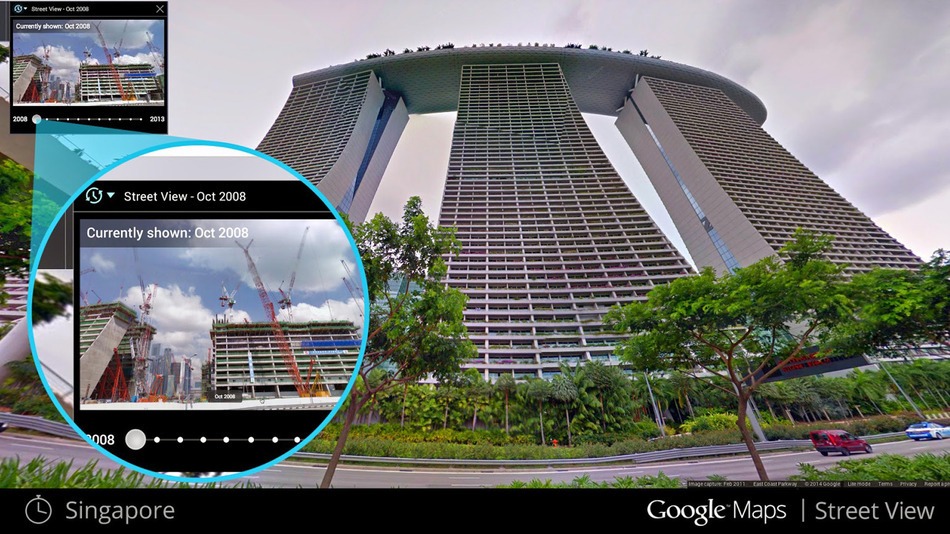 Google gives several cool examples like the construction of the Freedom Tower in New York City or the 2014 World Cup Stadium in Fortaleza, Brazil. This new feature can also serve as a digital timeline of recent history, like the reconstruction after the devastating 2011 earthquake and tsunami in Onagawa, Japan.
Really cool stuff.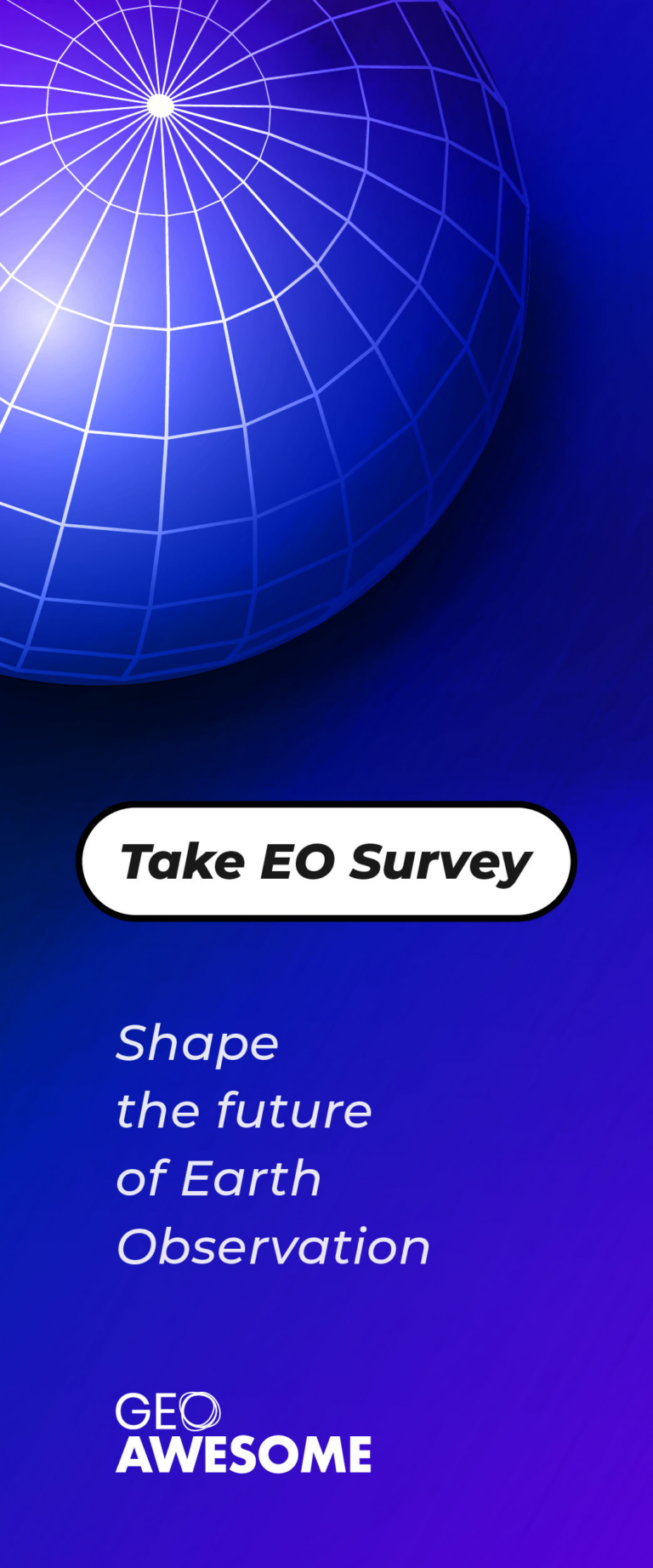 The community is supported by:

Next article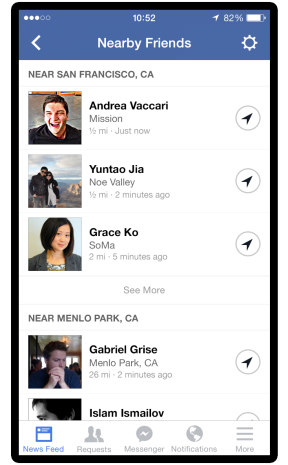 #Business #Ideas
Facebook rolls out new location-based feature "Nearby Friends" in US
Last week Facebook released its new location-based feature for apps called 'Nearby Friends'.  We've been hearing about it for a long time already and 3 years after buying Gowalla and 2 years after the acquisition of Glance it's finally ready… and I must it's promising. Well… at least the concept as Facebook released updates to its apps only in US, and as a European citizen I cannot download it:/.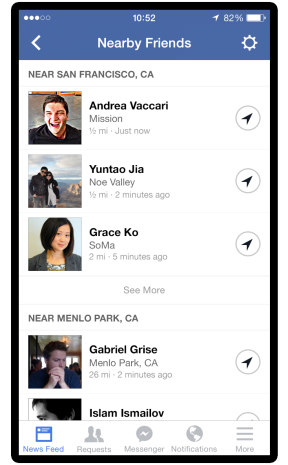 We know several apps which in theory do similar stuff. For example Latitude which was finally shut down by Google last year, or Apple's Find My Friends which I never really used because no one I know uses it. What Facebook does better than Google and Apple? The answer is simple, brilliant but might be also a drawback – it's based not on your precise location but on proximity information.
LOCATION, LOCATION, LOCATION… NO… PROXIMITY, PROXIMITY, PROXIMITY
Facebook Nearby Friends is based around broadcasting how far you are from friends, not your exact coordinates. This is why it could succeed where other apps have failed.
Once you opt-in for the feature you'll be able to see a list of friends who also opted in and turned on Nearby Friends. Instead of viewing them on map you'll see be able to get info how far they are from you and if you're in a big city it will also show their neighborhood. Now you'll be able to select a friend from the list and tap on the compass icon next to friend's name. This will allow you to share your precise location with that person but what's interesting also how long do you want to share it (an hour, a few hours, until tomorrow, until I manually stop). You can also include a 40-character message for example to propose a meeting and perhaps to request that they send you their exact location.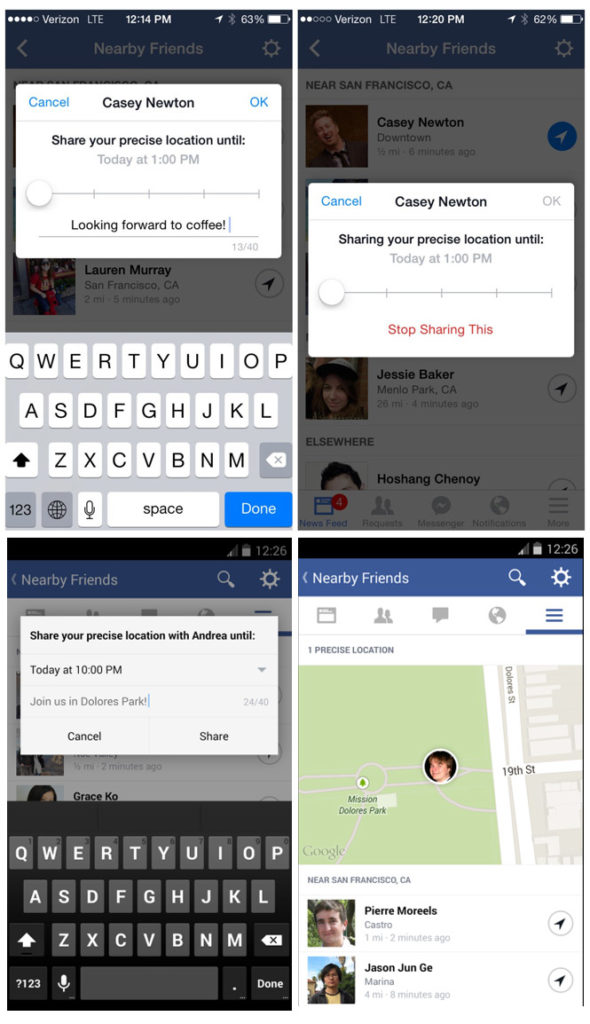 OPT-IN AND OUT WHEN YOU WANT
This quite cool but very unintuitive and it seems like a lot of trouble at least at the beginning. Fortunately your are able to easily opt-in and opt-out from the service which is very important for many users.
IS IT GOOD ENOUGH?
Certainly it's really good that Facebook experiments with location. It's a natural way to go. Nearby Friends seems to be however a little bit over-thought and over-done. Somehow I don't feel like jumping to it right away. But we have to remember that the biggest value in Facebook is that everybody is on the platform… and how cool would it be to know where everybody are;). Creepy but cool. Let's wait and see how many of us will adopt it.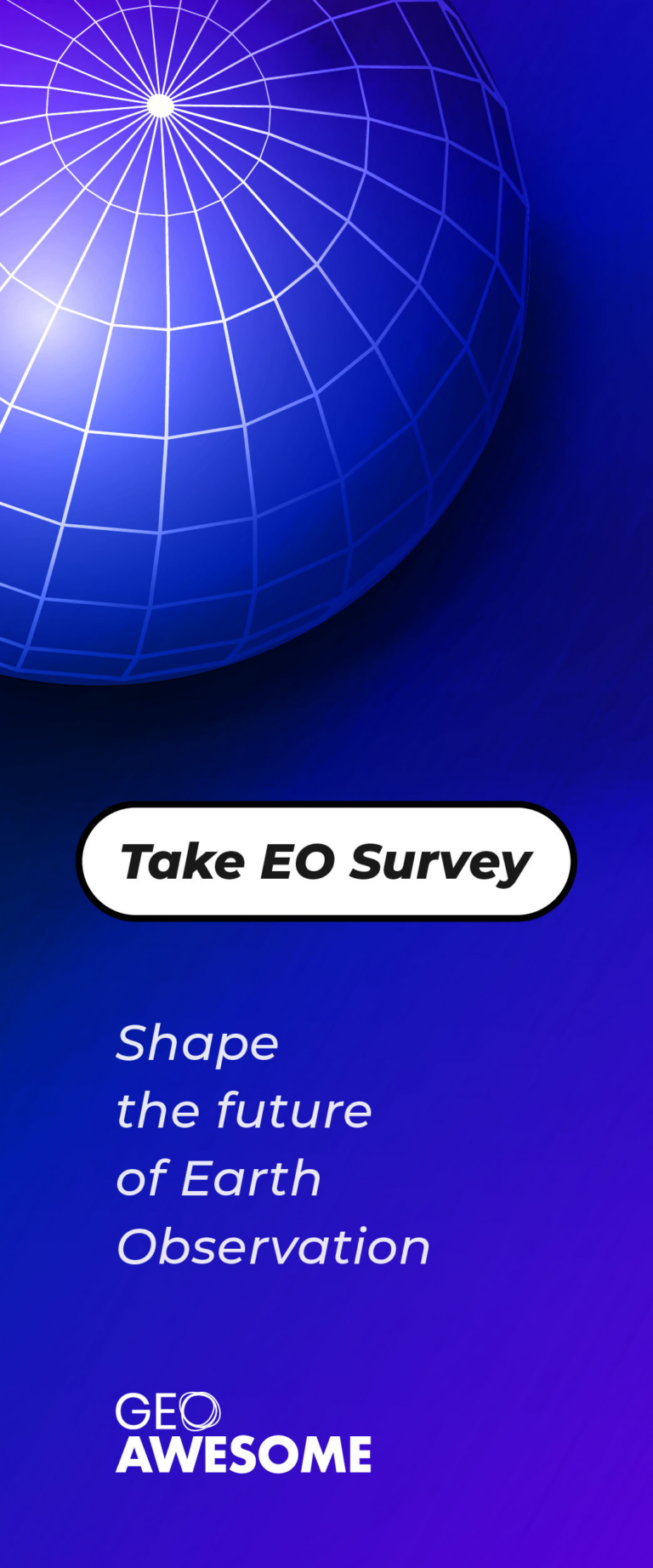 Read on