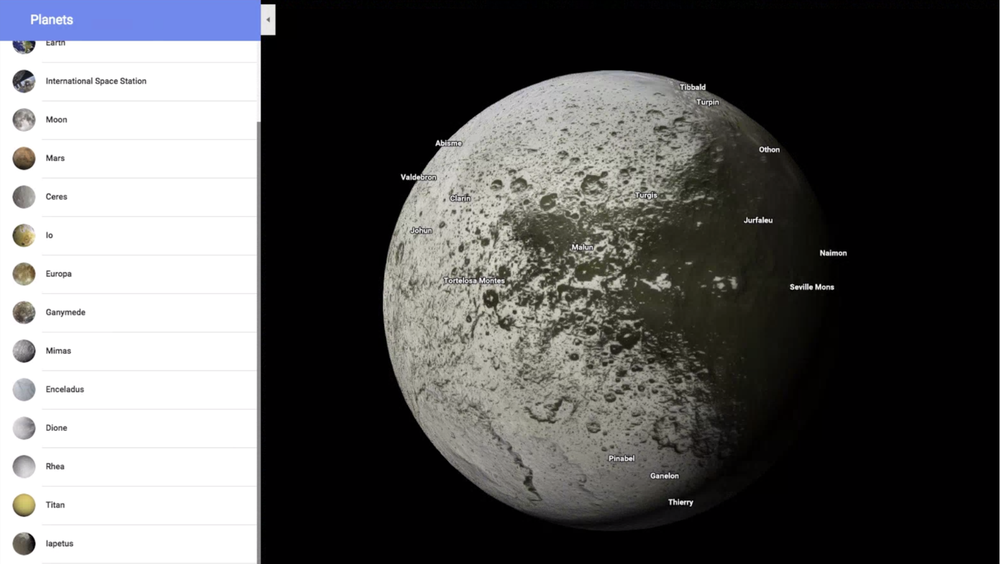 #Business
Google Maps is taking you to space to explore planets, moons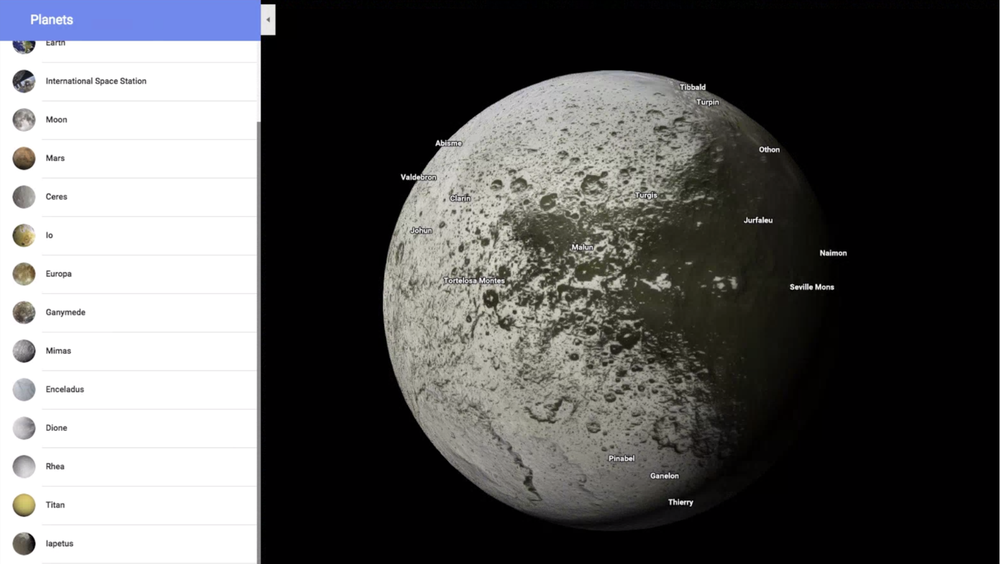 In case you have gotten bored of exploring the Earth on Google Maps (or not), you can now hop over to a bunch of distant planets and moons instead and check out the universe in all its glory. All you've got to do is visit Google Maps in terrain view and zoom out until you're in space, or visit this link here. To make it easier for you to find popular places of planetary interest, Google has given a list menu that includes Pluto, Venus, and Saturn's moons, among other celestial bodies.
So, you can wade through the icy plains of Enceladus, where water was found beneath the moon's crust, or see how the methane lakes of Titan look like. Google also recommends exploring the massive crater of Mimas, adding "while it might seem like a sci-fi look-a-like, it is a moon, not a space station."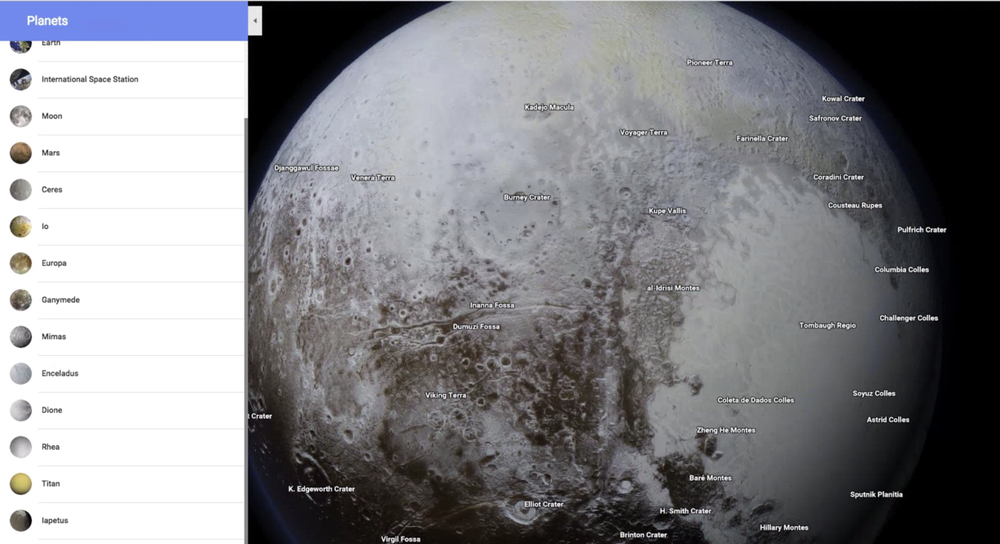 All craters, mountains and plains have been neatly labeled. And when you click on different regions, you will get nuggets of information like how they got their names. All the images are in 3D, so you will be able to see where the sun hits the surface of a planet or a moon.
This super cool feature of galactic proportions has been made possible by nearly half a million pictures taken by the Cassini probe. Astronomical artist Björn Jónsson deserves a special mention for working with NASA and the European Space Agency to construct the planetary maps of Europa, Ganymede, Rhea, and Mimas, points out Google.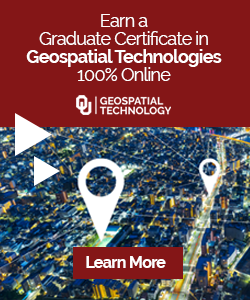 The community is supported by:

Next article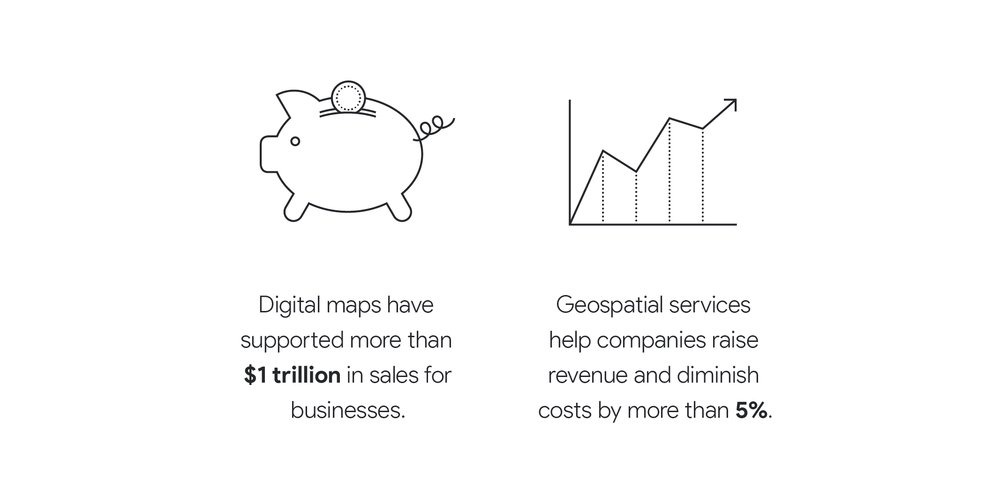 #Business
How digital maps drove $1.2 trillion in business sales last year
So, you read the title and got yourself thinking: Wait, digital maps were responsible for $1.2 trillion in business sales last year? Where is this figure coming from?
Basically, it's from a study that Google got conducted. We know what kind of revenue core geospatial industries are generating from the sale of satellite images and components, and other earth observation related products. But, we are also aware a much larger number of companies reap the benefits of geospatial technologies, primarily through the use of digital maps.
So, Google thought: Why not find out the total economic impact of geospatial industry in 2016?! And it commissioned that task to a Sydney/Singapore based consultancy firm AlphaBeta. This advisory company conducted a user survey in 22 countries spanning six regions, and utilized some other innovative approaches for estimation (including big data analysis of online job postings) to calculate the economic impact of digital maps on businesses.
The $1.2 trillion in business sales is only one part of the picture. AlphaBeta focused on a total of three areas:
New products and services directly related to the geospatial industry, such as location-based data, geo apps and devices
How the application of these products and services helped improve productivity for enterprises
The role of digital maps in boosting sales, especially for small businesses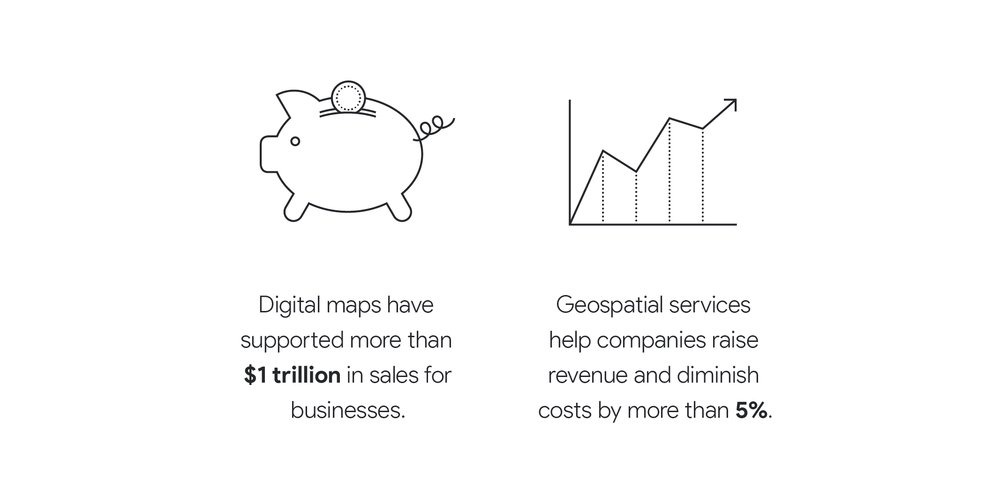 Let's look at the individual economic impact of all three now.
According to AlphaBeta, the geospatial industry racked up around $400 billion in global revenue from new products and services released in 2016. More than half of this revenue was driven by location-based data services, including satellites, environmental, and human data. Another 39% was contributed by geospatial apps and devices. 4% came from consulting and academic services.
Coming to the indirect business benefits for other industries, the study pointed toward the 'multiplier' effect resulting from the use of geospatial services. AlphaBeta believes that last year, geospatial services are played a strategic role in sectors contributing approximately 75% to the world's economic output. They have helped companies to increase revenues and decrease costs. From letting supermarkets know the most lucrative locations for opening new stores to saving mining workers from working in hazardous environments by helping them drive machines remotely, geospatial technologies have improved the productivity of numerous industries. This is illustrated below: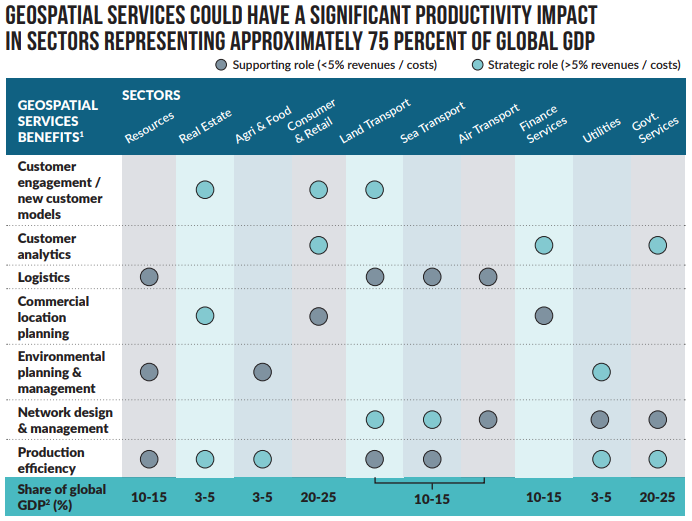 In addition to the above, the geospatial industry is also responsible for giving birth to a new market for shared mobility. The key players in this $40 billion market include Uber, Waze, Lyft, Cabify, Grab, Ola, and EasyTaxi. Geospatial technology also left a mark on the gaming industry with Pokémon Go raking in millions of downloads.
Finally, AlphaBeta set to find out how digital maps were helping small businesses find new customers. When people search online for products/services, a free tool called Google My Business pulls the information from registered companies and shows the results in Google Search and Maps.
The survey found that 94% of people use digital maps to search local businesses or services. That's not all. 52% of the consumers went on to say that if detailed map listings were not available, they would not have been able to make the purchase. Based on these findings, AlphaBeta estimated purchases linked to digital maps are driving sales worth more than $1 trillion across the globe. See the illustration below:
Tourism is another industry that deserves a special mention when it comes to the economic impact of digital maps. According to AlphaBeta, 70% of consumers use online maps to plan their trips; 68% use it when traveling to find places to eat; 64% to find shops; and 74% to find places to visit.
And that's how geospatial technologies, with their core revenue of $400 billion and an indelible impact on 75% of global GDP, led to $1.2 trillion in business sales alone last year.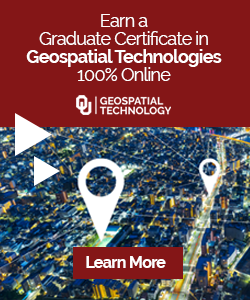 Read on