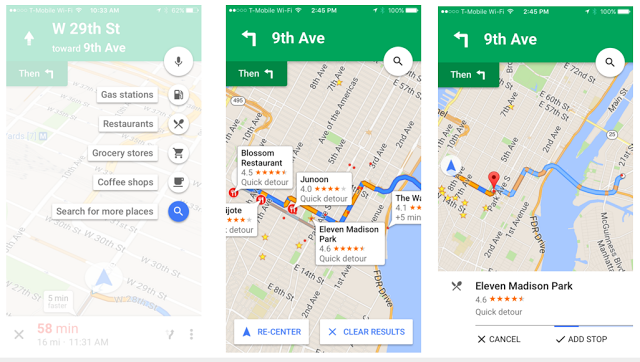 #Business
Google Maps brings Pit Stop feature to iOS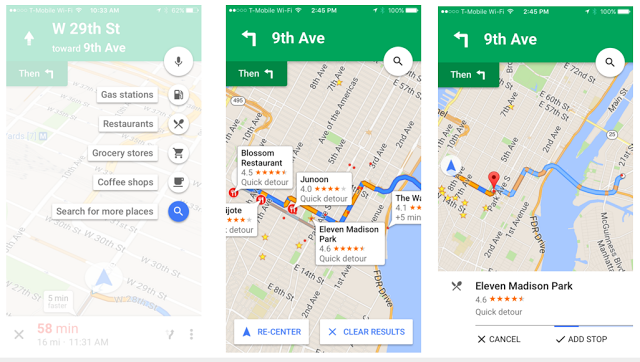 Back in October, Google rolled out a new feature to Google Map for Android that allowed you to find "pit stops" along your route. It basically means that you can search Google Maps and add points of interest to your route without leaving the navigation mode. This simple but useful feature has finally arrived to iOS earlier this week.
Using the new feature is very simple: tap the magnifying glass in the top right of your screen and you will be presented with several predefined options: gas stations, restaurants, grocery stores, coffee shops and other stops of your own choice. The search results will show you the rating for selected locations and in some cases extra time the stop will add to your trip.
Similar feature were available in many premium navigation apps for a while already and it's definitely a way forward for Google.
The community is supported by:

Next article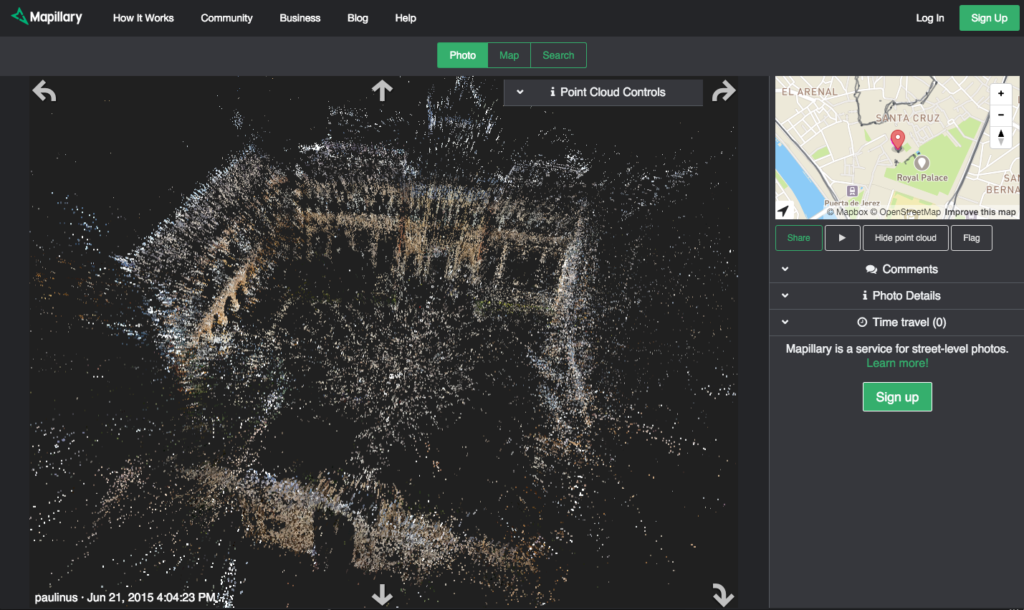 #Business
Mapillary – the crowdsourced Street View start-up raises $8M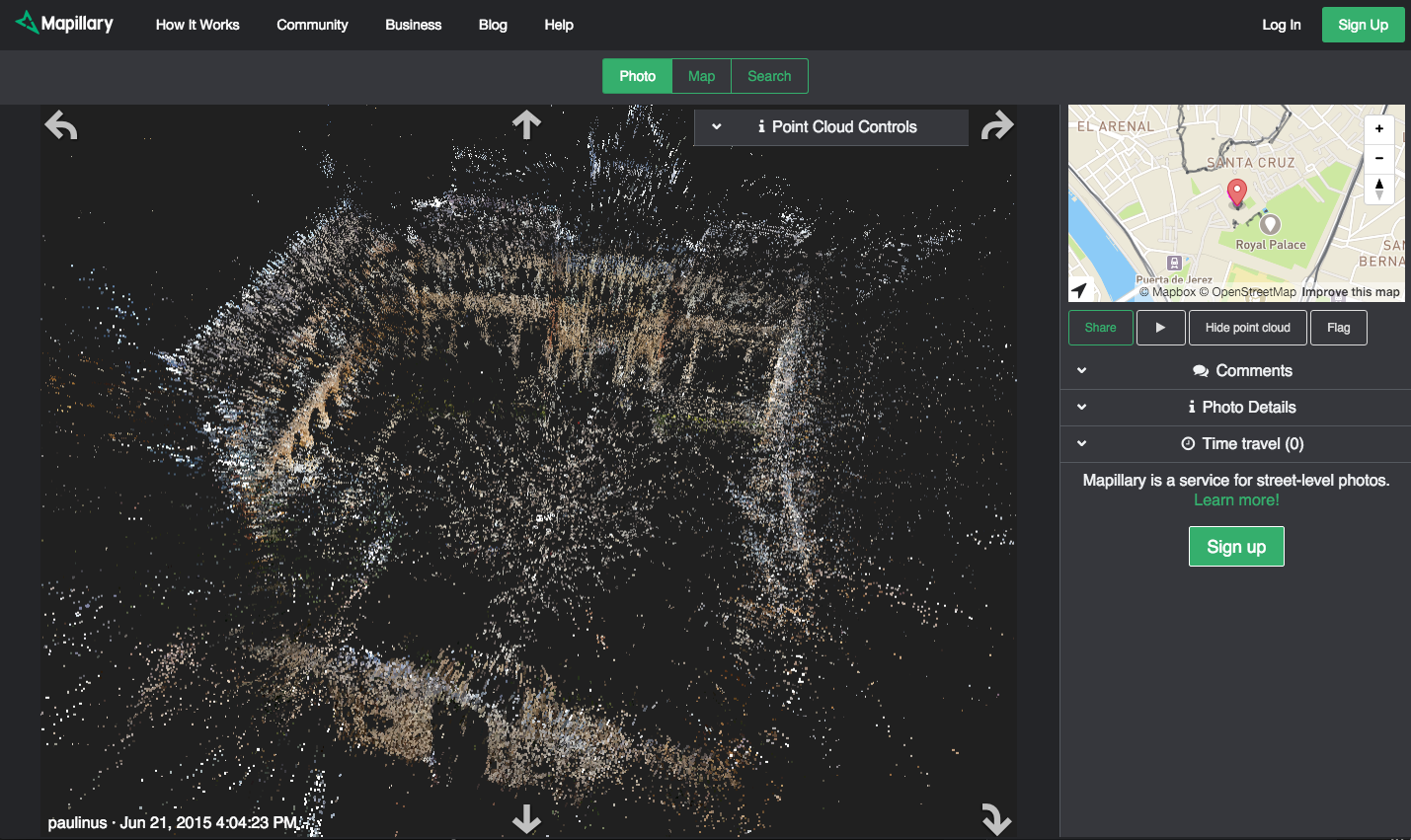 Mapillary is a Swedish start-up that created a service for crowd-sourcing map photos. Using smartphones or action cams users collect images that are combined into a collective street level photo view, something like an open, crowd-sourced Street View.
Today the company announced is has closed an $8 million Series A financing round. The money will be used to expand operations outside of Sweden, including a new office in San Francisco, as well as to hire more staff, specifically computer vision engineers that could build some more value out of the Mapillary database of 52M photos in over 170 countries. Jan Erik Solem – the co-founder of Mapillary commented:
"With this investment, we are in a great position to go all the way and realize our vision of visually mapping the world. We will be investing in more computer vision, more community activities, and keep improving the tools and services for our community."
Last year the company developed a new technology that is taking multiple camera images of a single location from multiple angles, and it creates a 3D cloud point model of the reality. With the new resources, we expect to see even more awesomeness.
Congratulations to Mapillary team!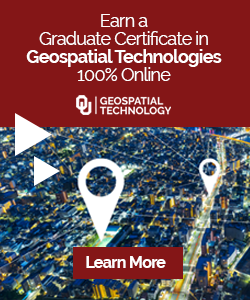 Read on