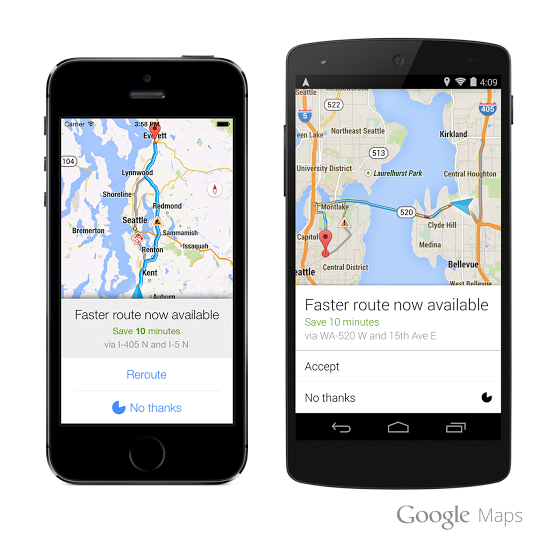 #Business #Ideas
Google Maps For Android and iOS Will Alert You If They Find A Faster Route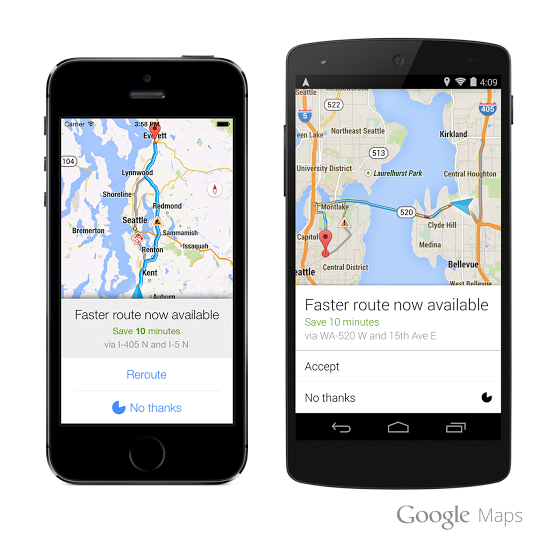 I've been using Google Maps as a primary navigation app on my iPhone for a long time and to be honest I think there is no real competition. It's extremely simple and  the option to select your route from several options is brilliant, not mentioning that Google's travel-time calculations using real-time traffic data are very accurate.
The latest update for both Android and iOS makes the app event better. Google will calculate in a background alternative routes to your selected destination and if you're stuck in unexpected traffic jam it will let you know exactly when it makes sense to take a detour. It's really cool because it gives you more information about traffic right when you actually need it.
The community is supported by:

Next article
#Business #People
NASA DEVELOP summer internship applications now open!
There are two reasons why I am writing about this:
First, it is an incredible opportunity! Second and the most important, I currently work there!
NASA DEVELOP is a capacity building program under NASA's Applied Science division. It is a ten week internship program open for all students currently enrolled or recently graduated from an accredited US University or College.
DEVELOP bridges the gap between NASA Earth Science and society, building capacity in both participants and partner organizations to better prepare them to handle the challenges that face our society and future generations. You can read more about some of the past research projects here. US  Citizenship is required to participate at the NASA Centers, but international students with valid visa or work permit can participate at DEVELOP's Regional locations.  Students from all background are encouraged to apply, though the program is strongly based on remote sensing and GIS oriented research. The applications for summer 2014 are due on the 28th of Feb.
Click here to apply, if you have checked the eligibility requirements.
Good luck!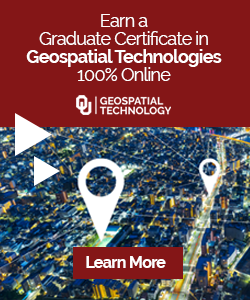 Read on