#Business
Google makes it harder to get country-specific results in Search, Maps
In its quest to serve more localized content because, you know, one in five searches is "related to location," Google has made it harder for mobile users to get country-specific search results. Now, all search results will be tailored according to the country Google believes you are in at the moment (it doesn't matter whether your device location is turned on or off; your approximate location can be obtained from your IP address).
So, if you live in the United States and are visiting France on a business trip, all your search results will automatically be adapted to your current whereabouts. If you still want to look up nation-specific results, you will have to navigate your way through a labyrinth of elaborate 'search settings' and change the country in 'Region for Search Results' tab.
"This update will help ensure that you get the most relevant results based on your location and is consistent with how Google already manages our services across a number of our other platforms, including YouTube, Blogger, Google Earth and Gmail, among others," the company has explained in a blog post.
So, even though it may seem like a cool feature for travelers who are temporarily in another country and want to get restaurant recommendations or check out places of interest nearby, as a whole, the move hasn't gone down too well with users.
For example, the change would be pretty annoying if you are living abroad and want to look up something relevant to your country of origin. If you are a student remotely looking for research work in a particular domain, getting only local results will prove to be a huge bottleneck. Even while on a holiday, a user may want to see how things are back home, or see their home country's take on recommended things to do in the country being visited.
When people would change country code top level domain names (ccTLD), such as .uk or .jp, in their browser, they would do that because they were not looking for local results. By taking away that option and making the process of obtaining country-specific results more complex, Google is only making it harder for mobile users to get what they want.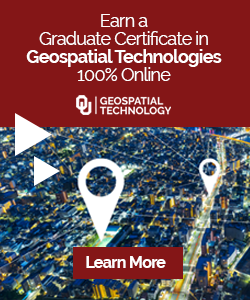 The community is supported by:

Next article

#Business #Ideas #Science
Discrete Global Grid System (DGGS) – A new reference system
Open Geospatial Consortium (OGC) announces a new standard called Discrete Global Grid System (DGGS) that aims to the way Geospatial Information is spatially referenced to the earth.
Though the OGC standard was drafted at the beginning of the year 2017 with specifications for what constitutes a DGGS and ground rules for its definition, the standard is now accepted. The new standard defines a referencing grid to optimize the loss of geospatial data during the projection process and integrate the GIS data from various sources seamlessly. The goal of DGGS is to enable rapid assembly of spatial data without the difficulties of working with projected coordinate reference systems.
Mainly, the new reference grid contains a continous chain of polyhedrons of equal-area grids to form a hierarchical tessellation of the entire Earth.
What does this means?
A DGGS uses solid polyhedrons e.g. tetrahedrons, cubes, octahedrons to model the earth, these tessellations are inversely projected to create the reference system. So, DGGS intension is to define the required criteria and core functional algorithms to support operations of a conformant DGGS and not to intend to establish a single DGGS as a standard reference.
So what constitutes a standard DGGS?
The tessellation must cover the full Earth, although data referenced to it may cover only a part.
Cells must not overlap.
The method of cell refinement must be declared.
At any one refinement level, cells must be of equal area. However, small deviations from exact equality of area may be permitted as long as the precision is declared.
At each successive refinement level the total area of child cells must equal the total area of parent cells.
Cells must have a systematic referencing system.
The DGGS is mainly meant for data modelling, processing, storage, transmission, visualization and analysis but not for navigation. A tessellation of cells must meet a set of criteria to be considered as a DGGS, including global coverage, equal area cells, single point representation per cell, and multiple levels of granularity.
"DGGS will provide the capability to properly integrate global geospatial, social, and economic information. It also allows communities with data attributed to fundamentally different geographies to integrate this information in a single consistent framework," said Dr Stuart Minchin, Chief, Environmental Geoscience Division at Geoscience Australia.
Though the reference framework seems quite promising, how this new standard change the GIS business and how will it affect GIS developers and analyst the way the GIS data is modeled and maintained. Will this standard be another alternative reference system or can it entirely replaces the traditional coordinate system and becomes the "game-changer"?
References: OGC Press release, OGC Docs and EE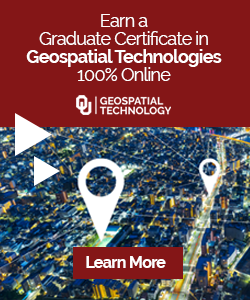 Read on