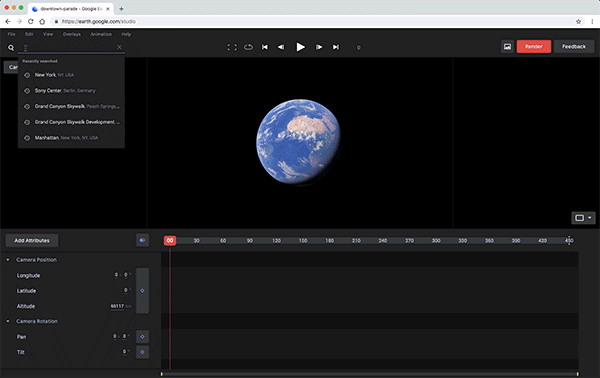 #Environment #Featured
Google Earth Studio lets you create powerful animations with zero experience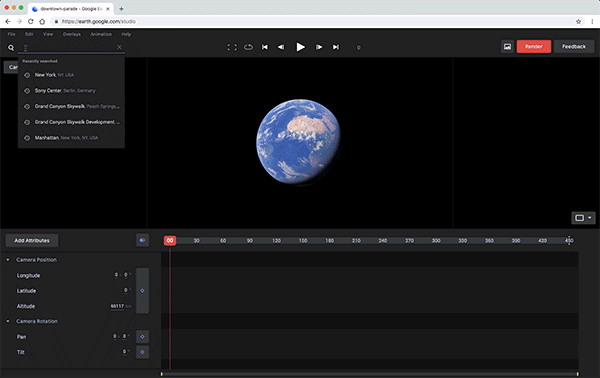 Is this what Superman felt like flying over cities, keeping watch on Earth? Google Earth Studio is an incredible animation tool for Google Earth's satellite and 3D imagery that empowers content creators to bring geospatial footage to life. And no, you do not need to be a graphics specialist to get the best out of Earth Studio. The Chrome browser-based tool comes with a set of customizable templates that help you get from concept to completion quickly and effortlessly – even if you have never animated before, and can't afford the time to learn.
These QuickStart templates offer some awesome features like:
Zoom-To: A simple camera move to a point from a higher altitude.
Point-to-Point: A smooth camera animation between up to six different points.
Orbit: A smooth circular orbit around a point of interest.
Spiral: A gradually shrinking, descending orbit around a point of interest.
Fly-To and Orbit: An approach from a distance, smoothly transitioning into a full circular orbit.
Who can use Earth Studio? How do I sign up?
Earth Studio is free to use for news, research, education, and nonprofit use as Google currently does not offer a license to use Google Earth imagery for commercial applications. To get access, you only require a Google account through which you can fill out the form here and tell Google how you plan to use Earth Studio. You will then get an email from Google telling whether or not you are accepted into the program.
Difference between Google Earth and Earth Studio
If you are wondering how diverse is Earth Studio from Google Earth, the basic difference lies in their usage. Google Earth was developed with a vision to enable users to travel and learn about the world through a virtual globe. You can view satellite imagery, maps, terrain, 3D buildings and much more through Google Earth. Earth Studio, meanwhile, is a tool for animating geospatial information to create still and video content. They both share the same imagery dataset and use the same 3D rendering engine but have different features, Google explains.
Check out this awesome animation reel Google created using Earth Studio:
Now read: Google Earth Timelapse's first upgrade in 3 years includes mobile support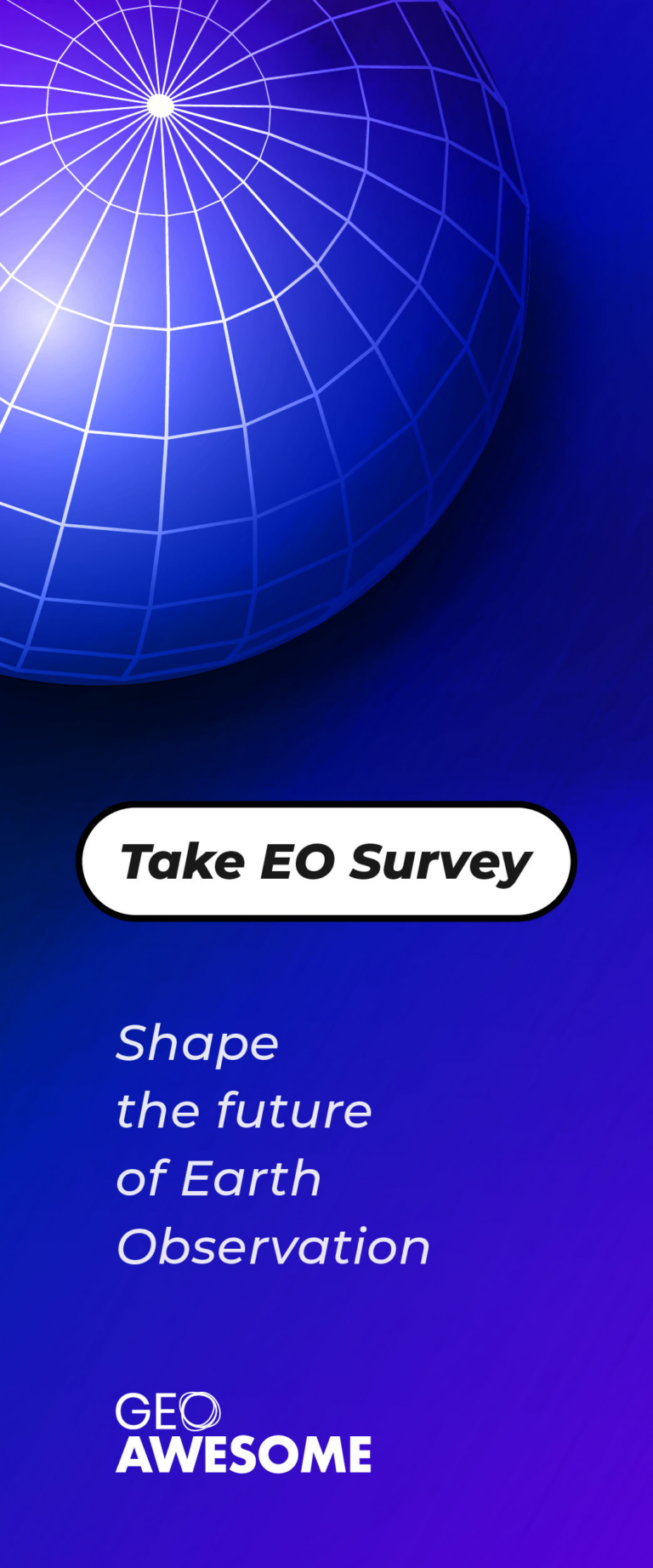 The community is supported by:

Next article
#Business #Ideas
Investment Banking firm, Alantra acquires a majority stake in UrbanData Analytics
Investment Banking firm, Alantra has announced that it has acquired a majority stake in the Madrid-based, The Next Geo startup, UrbanData Analytics which offers business intelligence services in the real estate sector (Related: This startup is using Location Intelligence to be the Bloomberg of the real estate industry).
uDA gathers market information from more than 40 public and private sources to develop 190 financial and urban context indicators, generating algorithms to maximise the return in real estate investments so it is easy to see why an investment banking firm might be interested in acquiring a stake; its the future!
UrbanData Analytics was one of the 18 startups that we interviewed in 2018 and believed to be worthy of our attention. The news that a noted investment banking firm has acquired a majority stake in the startup is (another) good sign for the future of uDA. 
Here's what our friend and co-founder of UrbanData Analytics, Alberto Santos had to say about the development:
"In many ways this is a clear challenge for our team. Our API system and Data Science team now have a clear challenge to: Fully digitize and automate the Real Estate assets valuation process; Improve the way Real Estate Analysts take decisions based on curated data; Make the best portfolio performance possible with Geospatial AI algorithms. In the end, Digitize the investment banking business, an old school business" 
Here's wishing Alberto and the team at uDA the very best! Keep the awesomeness going!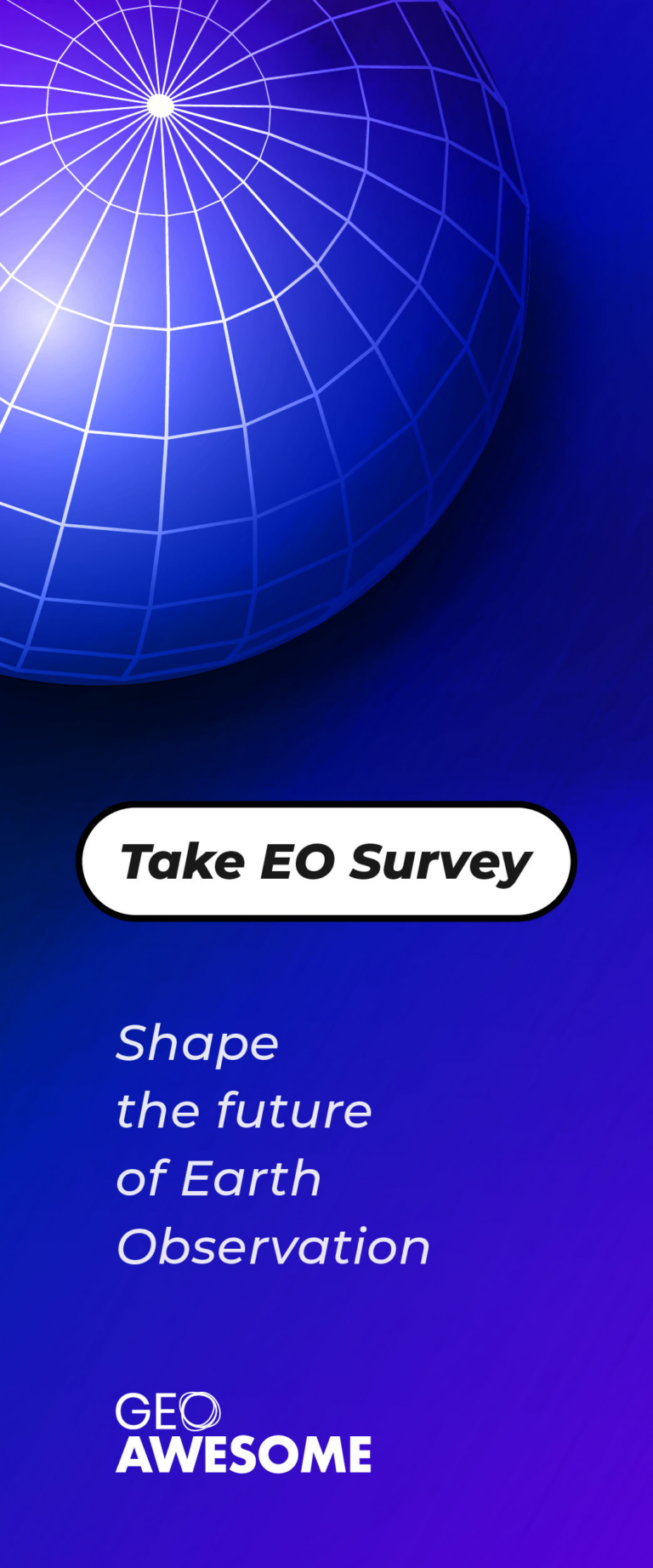 Read on