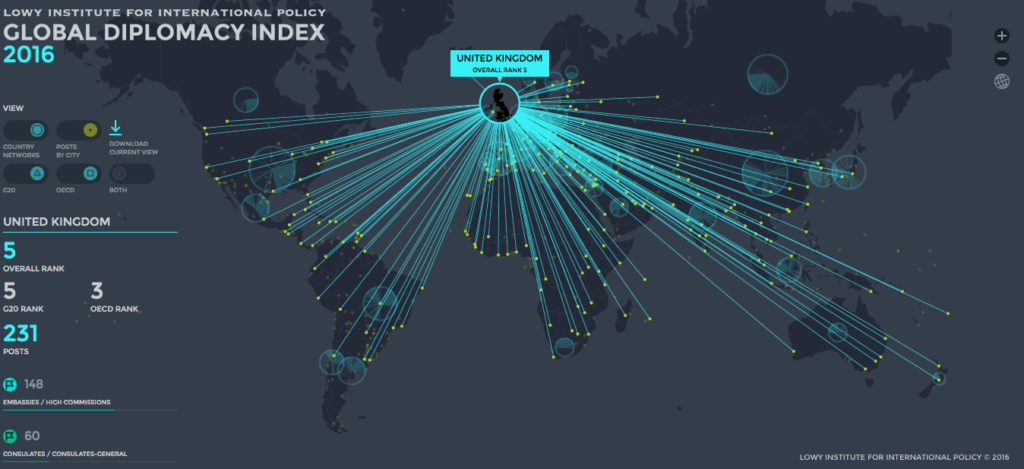 #Featured #Ideas
Global diplomacy map shows the magnitude of the world's diplomatic networks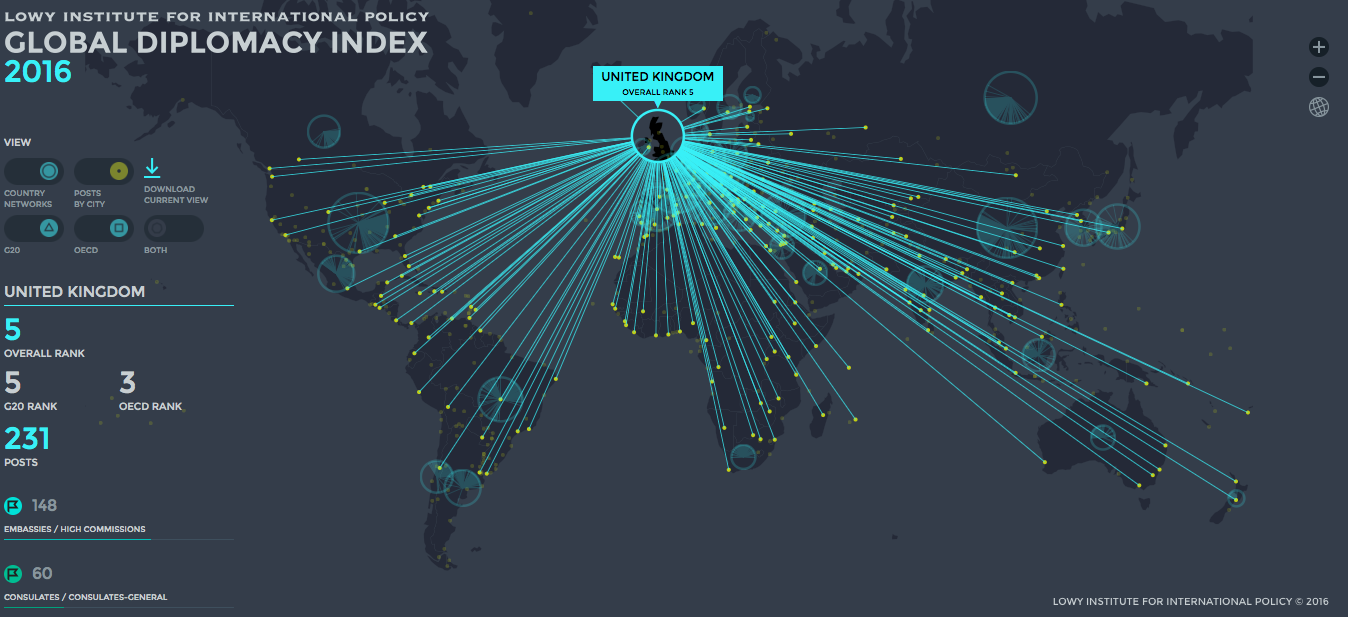 Really interesting mapping project has been created by The Lowy Institute for International Policy based on their Global Diplomacy Index. The interactive tool maps and ranks the diplomatic networks of all forty-two G20 and OECD nations.
Global Diplomacy Index is based on a number of country's embassies, consulates, multilateral missions and "other" representations as well as by the size of its diplomatic network. The map visualizes these networks, showing by type and location almost 6000 diplomatic missions in nearly 700 cities across the globe. The large blueish circles represent the size of each G20 and OECD country diplomatic network. When you select a particular country you'll visualise the lines to each country where it has a diplomatic office.
The map highlights gaps and concentrations in diplomatic networks, and indicates strengths and weaknesses in geographic coverage and geopolitical reach. The number one in the world is unsurprisingly the U.S. with post in 270 cities, followed by France with 267 and China with 257 posts. On the bottom of the list we've got small European countries: Iceland, Luxembourg and Estonia.
Really cool project.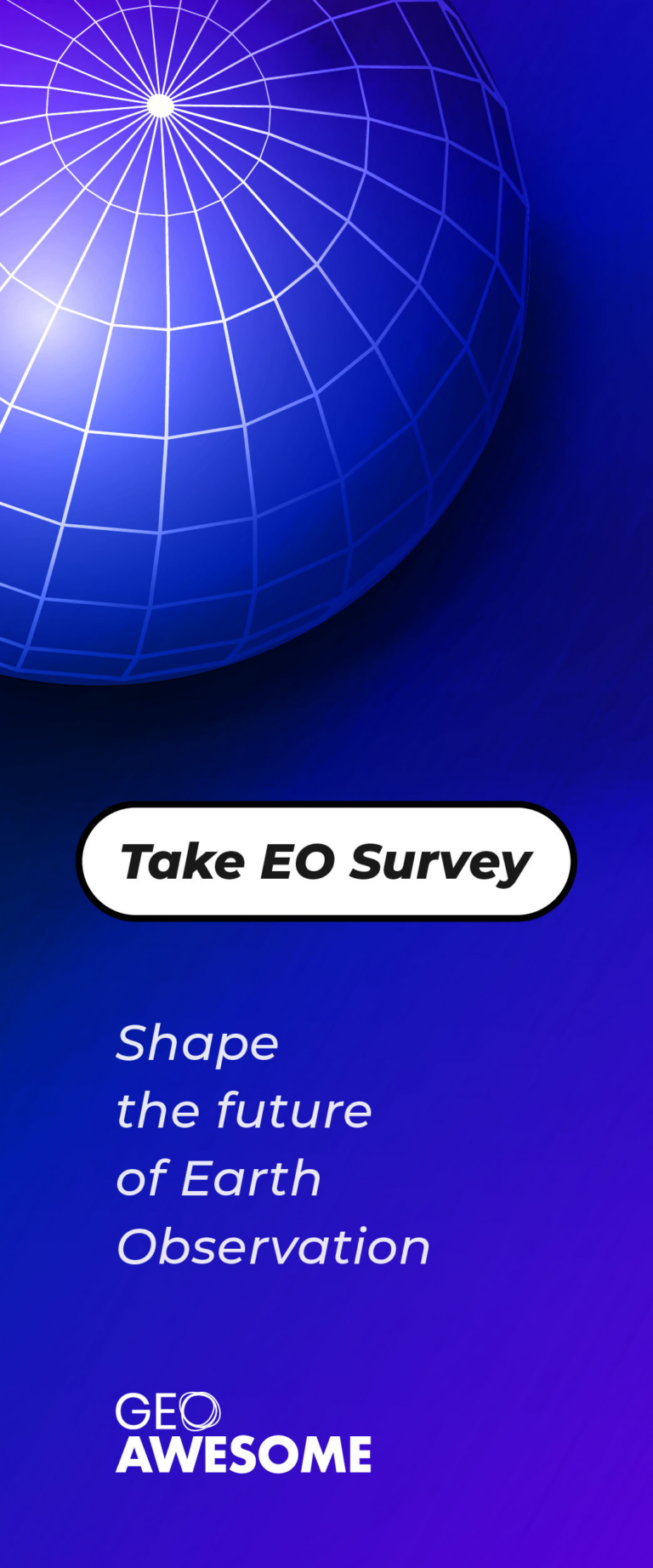 The community is supported by:

Next article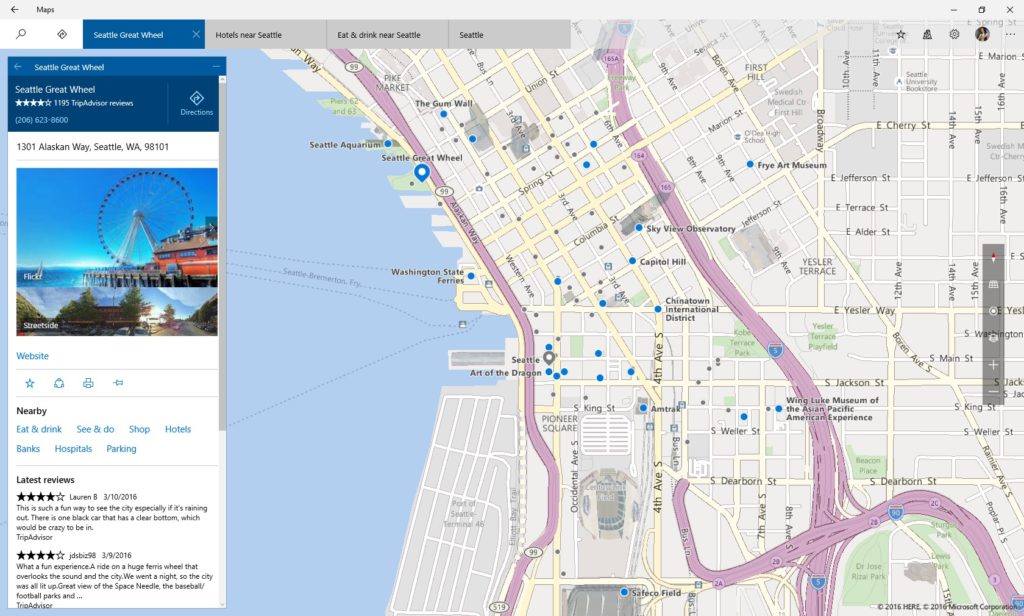 #Business
Microsoft announces updates to Windows 10 Maps after HERE drops the support for Windows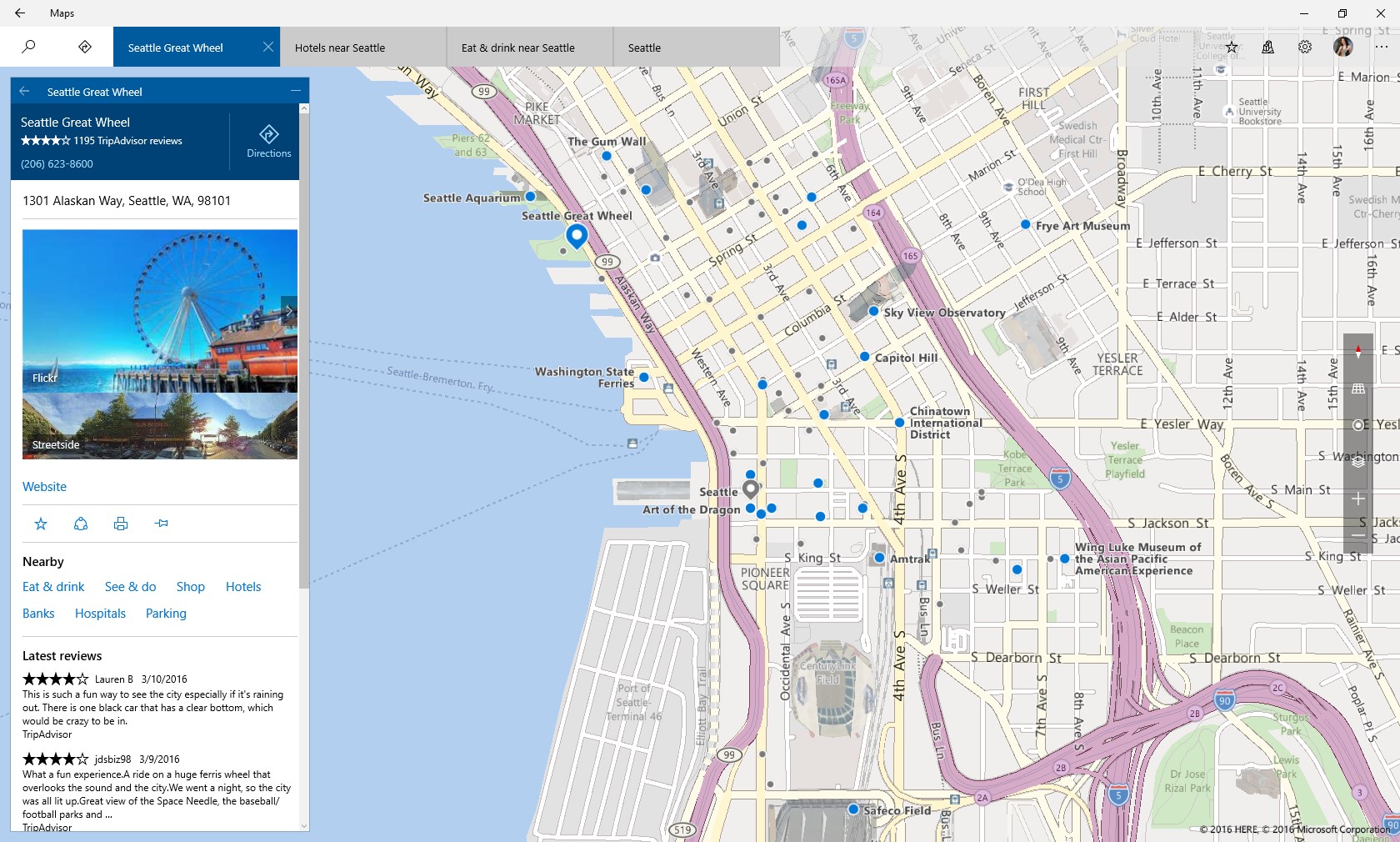 Two days ago HERE announced that it will stop supporting Windows 10. We didn't have to wait long for the response of Microsoft. In the blog post a member of Windows Maps team announced that the company is testing an update that will add multiple new features and improve the usability of the app.
The new version of the Windows 10 Maps app will allow users to view multiple search results on the same map, see their preferred spots offline, and get turn-by-turn directions while driving among other features. So basically it will finally make the Windows 10 Maps a usable app.
The update is still a couple of weeks from seeing a daylight but Microsoft had to react on the news shared by HERE which shows that the relations between two companies have dramatically changed after HERE had been acquired by Audi, BMW and Daimler back in 2015. When Windows Phone 8 was released in 2012, HERE mapping apps were one of the key selling points for Lumia smartphone line. Today new owners made a business decision not to support Windows 10, which would require developing the new app from the scratch so that it would run on any Windows 10 device including laptops, smartphones, tablets or even Xbox. Actually HERE is one of a new high-profile apps (other include e.g. Pinterest or NBC) that started to quit from Microsoft's Windows Phone store after the company announced the new "Windows Universal Platform" strategy.
Still Microsoft continues to license maps from HERE but I don't believe that Windows Maps team can create a navigation app that would be even comparable to what HERE developed over the last couple of years. Money can buy a lot but making a good mapping solution requires a lot of knowledge and a huge team with mapping competencies. This is what we've learnt from the Apple Maps case… Still we wish Windows Maps team a huge success!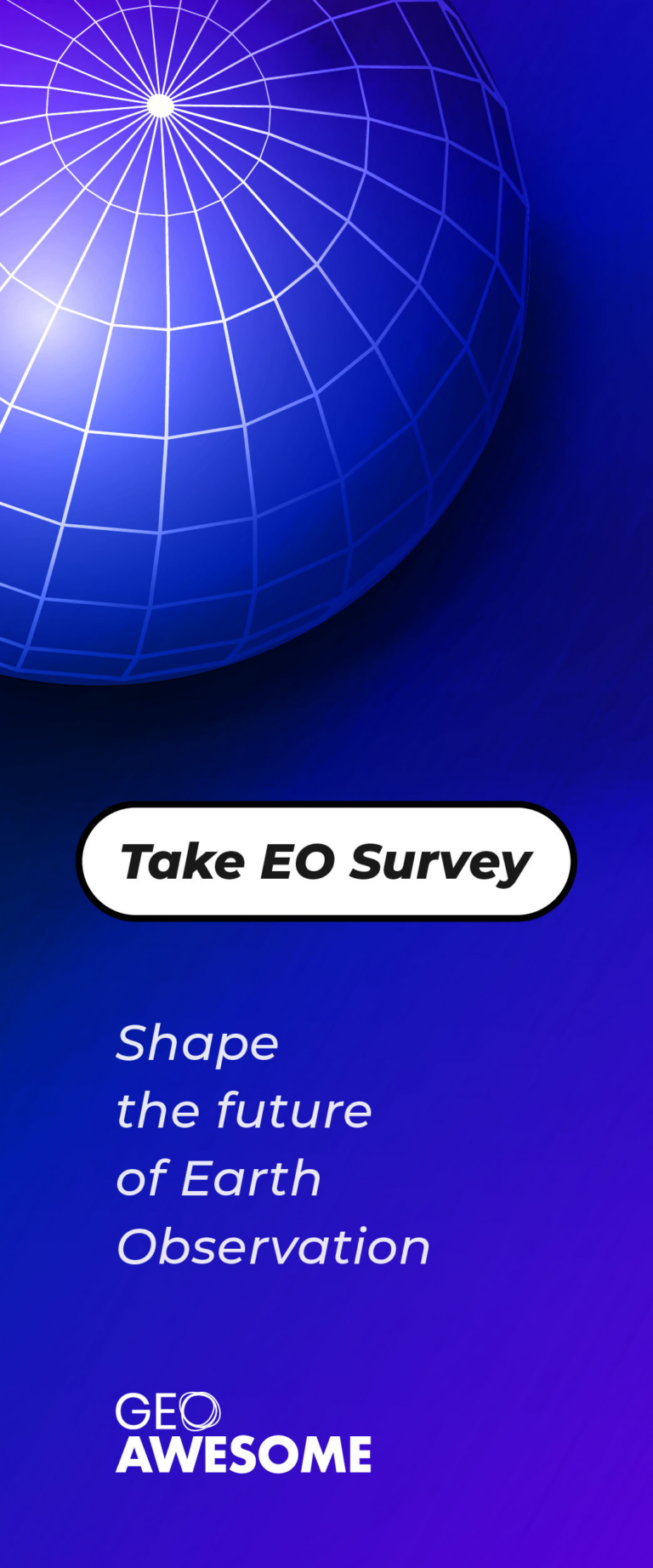 Read on