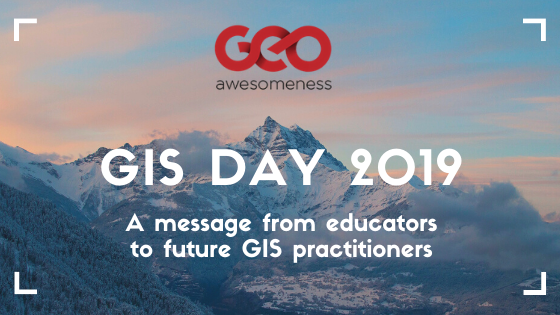 #Featured #Science
GIS Day 2019: A message from educators to future GIS practitioners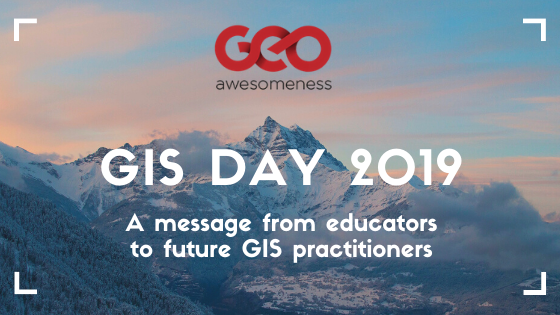 Thousands of geo-geeks around the globe celebrate GIS Day on the third Wednesday of November every year. It is an opportunity for schools, universities, governments, non-profits, professionals, and spatially-aware citizens to get together and recognize the valuable contribution geographic information systems (GIS) and location technologies are making to our society.
Recommended: What is GIS: A Beginner's Guide
At Geoawesomeness, we celebrate GIS Day every day! But we could not pass the opportunity of GIS Day 2019 to pick the brains of the academic community and see what they think the future holds for GIS and the students pursuing the field today. Have a read…
Prof Josef Strobl, University of Salzburg, Austria
Austrian geographer Josef Strobl has been creating geo professionals for 35 years now. Apart from leading the Department of Geoinformatics at University of Salzburg, Strobl is also a board member of UNIGIS, the worldwide distance education initiative for GIS. He is also a full member of the Austrian Academy of Sciences.
It was an undying love for mountaineering that introduced him to maps and inspired him to study geography, with a focus on cartography and emerging digital tools, in Vienna.
"Over the years, GIS has turned pretty much mainstream, going beyond the traditional spatial sciences. This evolution has been driven by ubiquitous positioning, connectivity with real-time data streams, and the emergence of spatial data infrastructures. Moving from workstations to desktops to online cloud platforms has resulted in flexibility which is necessary to address disciplines and application domains across the board," Strobl says.
Conceding that open source/open data movement has been instrumental in changing the competitive setup across technology options, as well as in facilitating access by wider communities, Strobl says, "Today OS has become a strong driving force. Established proprietary vendors would be less advanced if it were not for the active presence of OS projects."
Strobl suggests encouraging the general public and young students, regardless of disciplinary affiliation, to develop 'Digital Earth' competences and skills within general education. "Only after that I would prioritize a largely discipline agnostic 'spatial view' across fields," he says. "Spatial thinking is key on all levels, frequently lacking in the disciplines identifying as 'geospatial'. Turning current floods of data into useful knowledge underpinning decisions can be approached from a 'Spatial Data Science' perspective, but a generic geographic explorer's view still will be critically important for most threads of innovation relevant for GIS' future."
Prof Eliseo Clementini, University of L'Aquila, Italy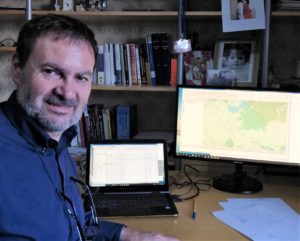 As Professor of Geographical Information Science, Clementini has been teaching GIS for over 25 years now.  An author of many publications in international journals and conferences, Clementini has combined his interest in computer science with his passion for geography to advance research in areas like spatio-temporal databases, qualitative spatial reasoning, geospatial ontologies, and artificial intelligence.
Commenting on the tremendous evolution of the field of GIS in the last three decades, especially in term of visibility, Clementini says, "I think the first time I could easily explain in layman's terms to people what my research was about was in the early 2000s with the appearance of car navigation systems. People dreamed about including such a costly, fancy optional to their cars and it was finally easy to explain that that was a GIS. Just a few years later, smartphones had to pop up in everyone's hands and my explanation became Google Maps."
Clementini recognizes that legacy GIS software has always been too costly and geographic datasets also inexplicably expensive. He credits the emergence of open-source software and at the same time, the availability of crowdsourced geographic data, to break the barriers of GIS inaccessibility. "The open-source way is proving itself not only more affordable but also more reliable and effective than legacy systems, such that even small and independent players can provide quality service to people," he points out.
Stressing that GIS functionality will permeate more and more in our society in the future, right from technological devices and personal assistance to autonomous driving and smart cities, Clementini says, "In my opinion, learning GIS will evolve from a self-contained discipline towards the integration of GIS content in other cultural endeavors. So, my suggestion for students and future practitioners is to combine GIS skills with other skills, whether they are social networks, web services, data science, artificial intelligence, communication technology, and so on."
Christina Friedle, Portland Community College, United States
Early in her career, Friedle discovered that GIS allowed her a way to combine her love of places, people, science, and creativity on a single platform. This is why after she took her first class on Maps and Spatial Information 12 years ago, there has been no turning back. "GIS allows us to analyze and think critically about the natural and social world and then use cartography to communicate those results effectively to others," says the Geography Department Chair, who has been instrumental in designing and implementing the GIS Certificate Program at PCC.
Commenting that technological advancements have made it possible to expand the use of GIS into all fields and disciplines, and brought more awareness to the general population about our place in the world, Friedle tells, "Geospatial technology and tools are in people's everyday lives – so many apps use location as the basis for recording hikes, exercise, playing games, finding the best way to avoid traffic, etc. Data visualization has also evolved along with GIS technologies. Big datasets are overwhelming and complex, yet maps and other spatial representations are tools to make that data easier to understand."
Friedle credits OpenStreetMaps for putting the power of location into the hands of the people, as opposed to closed systems with privatized information. When asked about the role of open source movement in the community, she exclaims, "Open source GIS users are constantly testing the technology and finding unique and creative ways to use tools, analyze and visualize data, and create more useful tools. The motivation behind the open-source movement is also driving the open data, open code, open everything movement!"
GIS being interdisciplinary, Friedle also points to the platform bringing together scientists, visual artists, graphic designers, statisticians, and others to help make sense of our increasingly complex world, adding, "We are in a time where data is plentiful and all of it is helping us to understand our world in ways previously unimaginable. We need more people who can not only use GIS technologies, but who also understand how to use those tools, the limits of data, the results of the analysis, and can present the data truthfully."
Due to the efforts of Friedle and her colleagues, the US National Science Foundation (NSF) recently awarded Portland Community College a $563,123 grant to establish the Enhancing Geographic Information Science Technology Education Project (eGIST).
Prof Dr. Thomas Blaschke, University of Salzburg, Austria
Promoting the knowledge of geography and geoinformatics for 17 years now, Blaschke is also the co-founder of a spin-off company from the University of Salzburg and its Department of Geoinformatics, which was established to undertake research and develop services based on spatial data, including remote sensing and GIS.
Emphasizing that GIS is an integral foundation of the information age, Blaschke says, "While the term GIS sounds like a tool it is actually a lot more. A large software vendor takes about the Science of Where, and I think this is a good analogy. GIS is certainly multidisciplinary and the GIS expert finds himself or herself often at a central place in interdisciplinary projects. Some argue that successful technologies almost 'disappear' from public eye or become so normal that they become 'infrastructure'. Think about cars. Everybody uses them but very few people wonder about engine technology – although this is the domain of hundreds of thousands of engineers."
When quizzed what he thinks the future holds for GIS and the students pursuing the field today, Blaschke points that GIS is already addressing the future through stronger integration in standard software, standard workflows, and integrated IT-applications. "Still, specialists are needed," Blaschke asserts. "We will always need well-educated scientists and business workers who know about spatial data, map projections or cartographic rules – just to name a few core competencies which are usually not covered by computer science programs."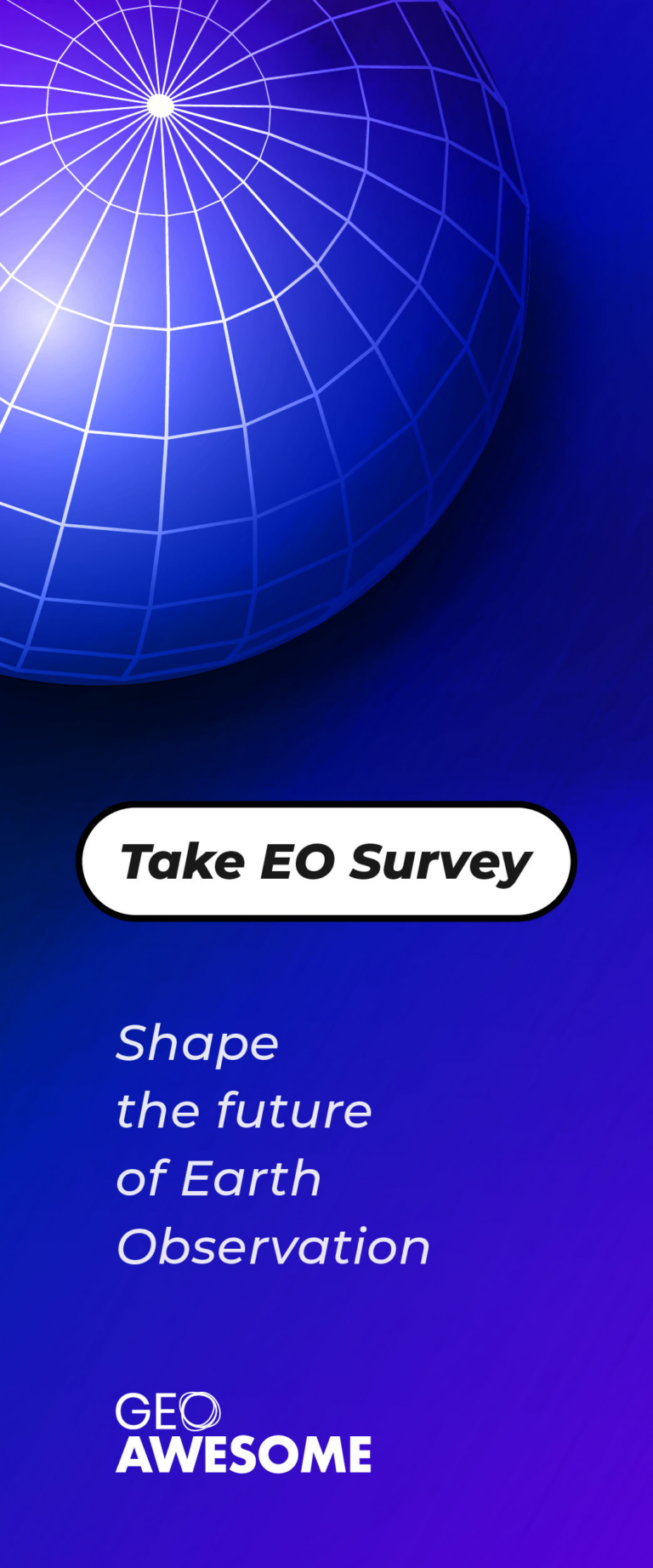 The community is supported by:

Next article
#Featured #Ideas
Strava's gorgeous new maps replace car-oriented features with trail names, terrain
A decade ago, Strava started out as a basic activity-tracking app. Today, with more than 47 million users, it has become a raging social network for the fitness community where cyclists, runners, and sports enthusiasts go to record activities, track performance stats, and compete mercilessly with friends.
In the mapping community, Strava got noticed through its awesome heat maps of athletic activity. And now, the fitness network is making us go ga-ga all over again with stunning cartography and amazing use of minimalism.
Strava has just updated its in-app global static maps. Developed in collaboration with Mapbox, these maps are designed specifically for athletes' needs. Instead of focusing on car-oriented features, such as highway numbers, these maps highlight landscape features like terrain shading, elevation contours, and peaks – providing just the context necessary for cyclists and runners to orient themselves. Points of interest are also focused on parks and other outdoor areas, rather than shops.
Strava CEO James Quarles had a clear goal: When an athlete looks back at the map journey, it should be evident when they powered up a steep hill, ran by the edge of a river, through a canyon, or along the beach. The map should both inspire Strava users to be outdoors more and make it easier for them to visually share the stories of routes, terrains, and wins.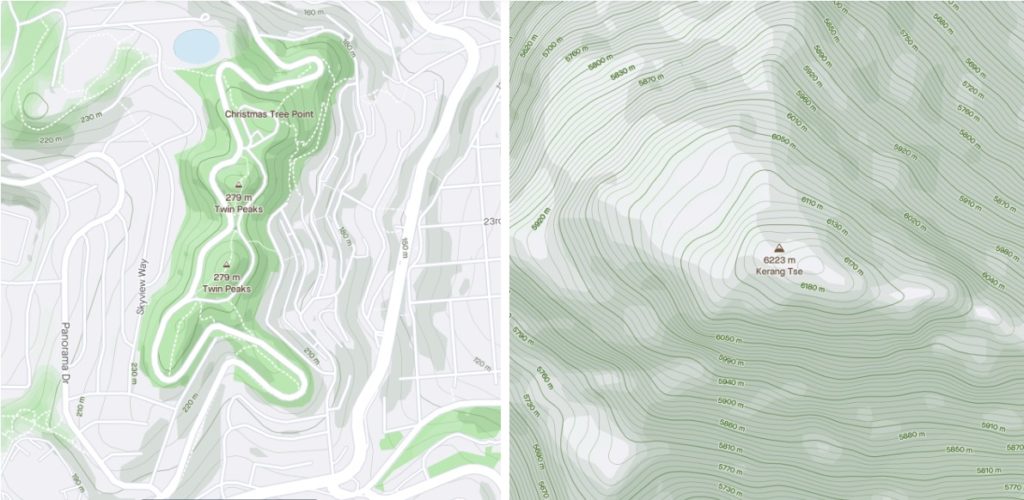 This is why, to remove any distractions from the athlete's journey, Mapbox Designer Madison Draper put a great deal of thought into the map colors.
In the new outdoor maps by Strava, contour lines are styled as a gradient of light grey for lower elevation to rich green for elevations 300 meters and higher. Dark and light greens were used for the shadows and light-facing parts of mountains. GPS activity is overlaid on the map as a bright orange line.
As Madison points out, "Using the right set of colors better defines locations on a map and gives a more accurate view of the route. Athletes shouldn't have to guess where they went. This map should have athletes asking, 'Where next?'"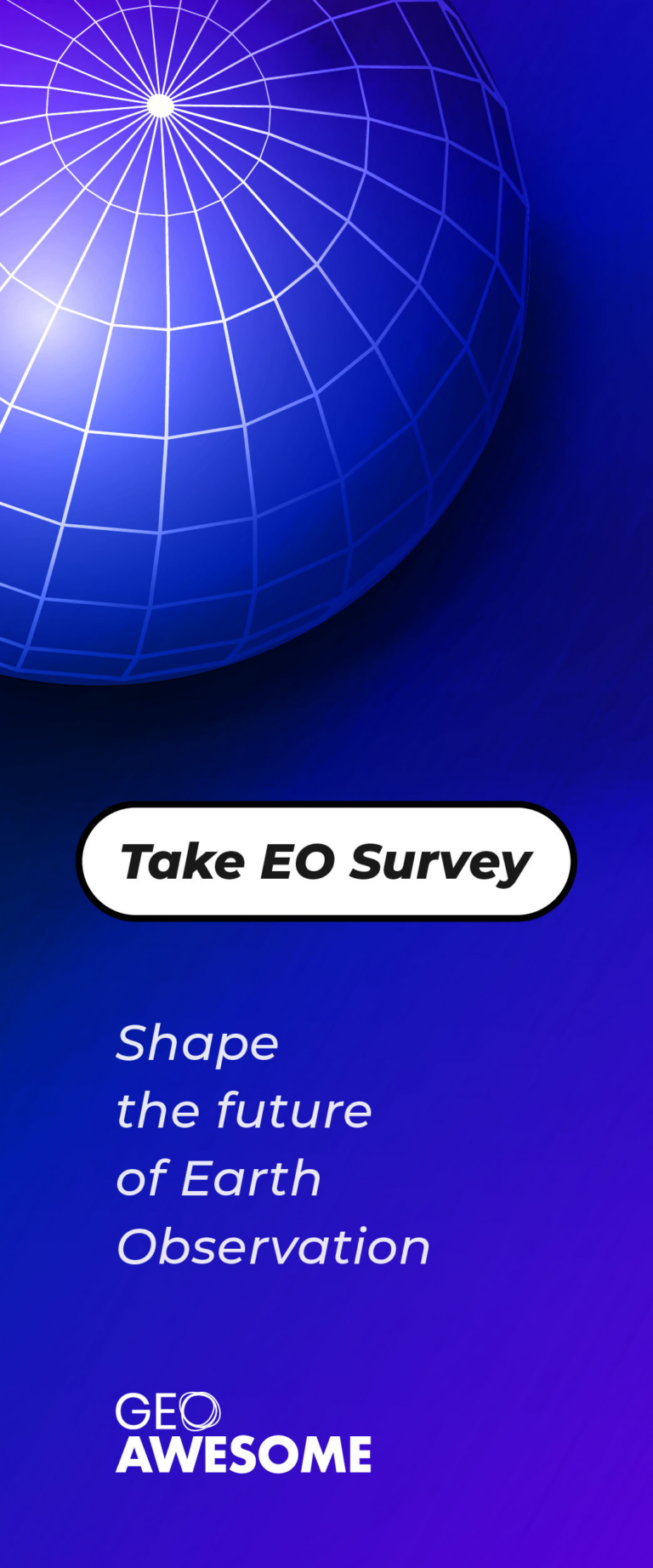 Read on