#Business #Ideas
Geospatial Rising and Falling Stars for 2017. Predictions from Ryan Goodman, CEO of CMaps Analytics

In 2017, we will see continued growth in geospatial technology in all forms. The technological advancements we are experiencing on a day to day basis is helping advance new waves of clever innovations for enterprise. In a world with self driving cars, artificially intelligent home assistants, and popularity of games like Pokemon Go, the world of GIS and Location Based services is on a convergence path with macro-technology trends.
Rising Solutions for Enterprise
Indoor and micro-location intelligence
Leading up to 2017, we have seen a huge emphasis on geospatial / mobile engagement for retail and mobile marketing. However, there are less visible successes in the world of automation and optimization for manufacturing, logistics, and healthcare. Real-time fencing and large scale asset engagement will mature as asset and traffic dense spaces foster new innovations beyond the one-way communication mechanisms that sparked the location based services market.
As I mentioned in the introduction, this is a key area where I see geospatial data and technology converging with machine learning, IOT, and big data analytics. One company that has publicly demonstrated its mastery of this is Amazon within their warehouse operations.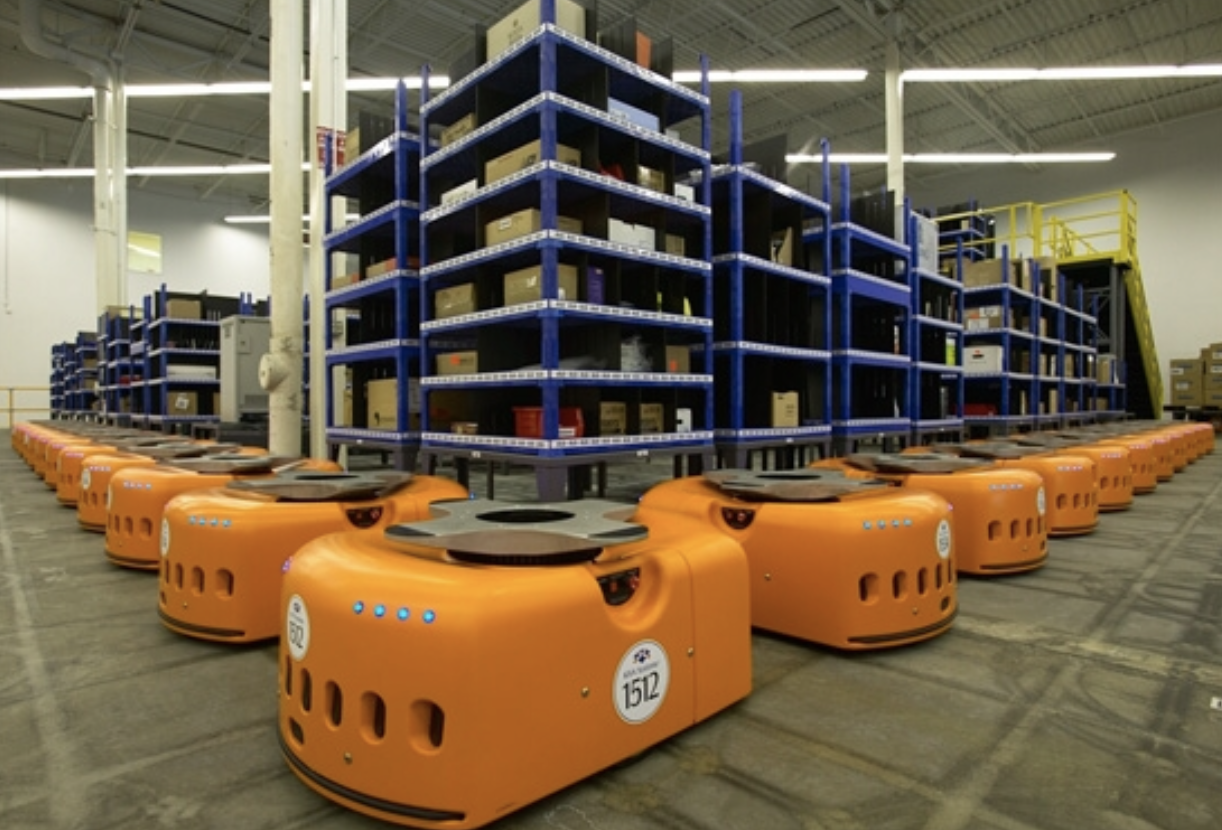 Expansion of Location Analytics Scenarios Beyond Full Stack GIS Platforms
Location Intelligence and was once relegated to a finite number industries and scenarios where it made sense to invest in GIS technology and skills. In 2017, those skills are critical, but will require professionals to broaden their horizons into new areas. One of my favorite champions for this revolution for GIS is Matt Sheehan who also contributed his 2017 predictions. In 2017 lines of business like sales, marketing and HR (not traditional GIS users) will ask more sophisticated "where" questions as they pertain to their jobs, requiring modern breed of business user and analyst friendly solutions. Most enterprise analytics tools will continue to commoditize a broad set of geospatial analysis and visualization capabilities. However, there is still a need for more advanced, customized solutions and there is no shortage of commercially available geo-analytics platforms like Carto and the embedded geo-analysis APIs work we do at CMaps Analytics.
New Gold is Big Geo-Data Products
For example, high resolution aerial photography and the machine generated data (sensor and image post processing based) will create a new wave of interesting business and analytics driven solutions for construction, mining, utilities and other industries. While these techniques and technologies have been around for a while, the expanding commercial drone industry and platforms forming around these solutions will allow organizations that operate at massive scale are creating powerful derivative data products. Both community and commercial initiatives will form and we are already have success stories to bench mark. The first example of 2017 already dropped from Uber, who released Movement, a data product which demonstrates what is possible from mining massive volumes of data to provide derivative information/data products.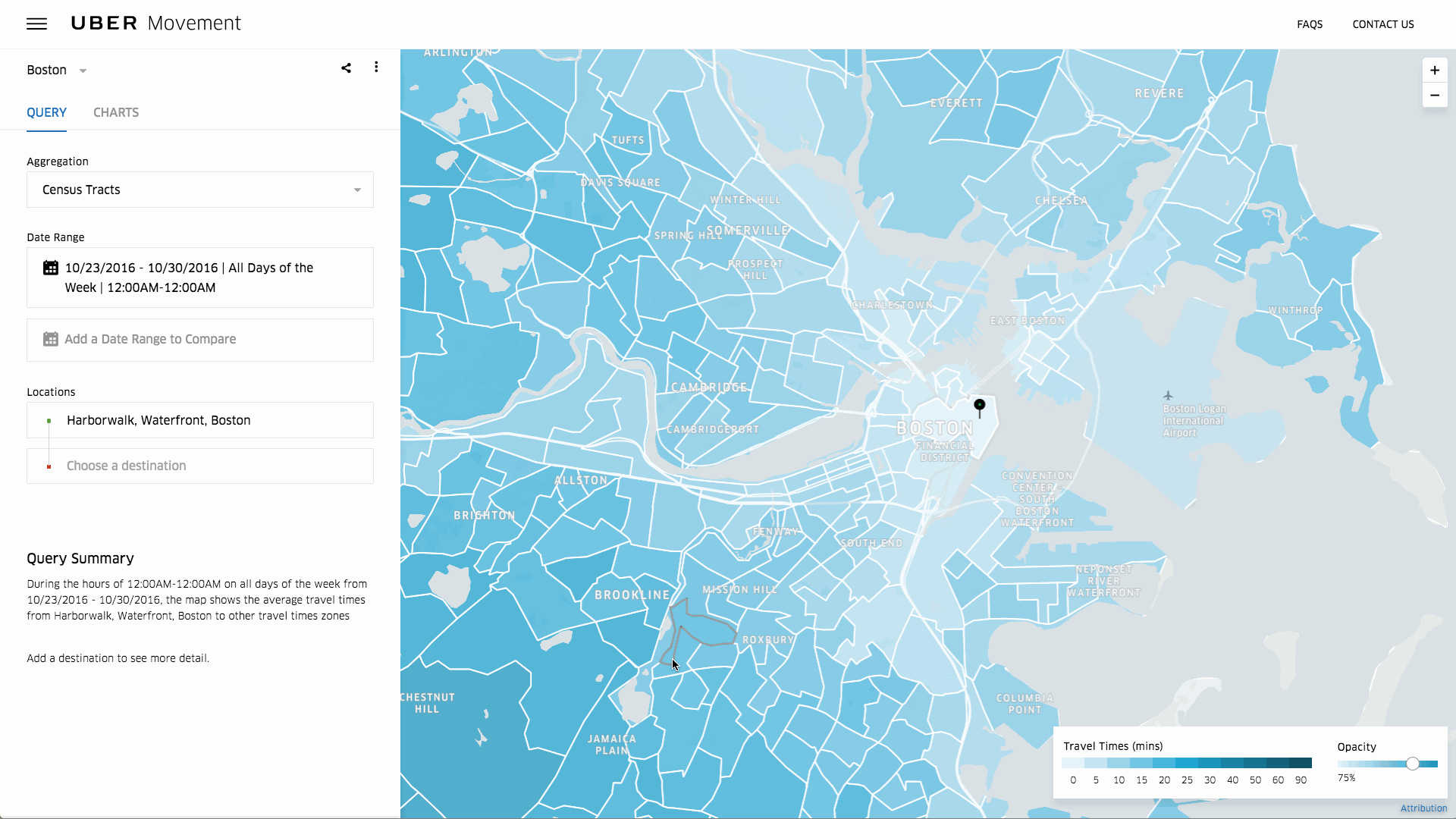 Losing Steam in the Enterprise
While these new trends picking up steam some past year's trends will flatten or slow down, pending any new innovations that come up this year.
GIS on BI
The first wave of embedded GIS in BI solutions were either too complex for IT stakeholders to maintain or resulted in simple integrations that lacked important geospatial data and functions that makes GIS so useful. As GIS on BI lost steam, some GIS vendors like ESRI took the bull by the horns to develop their own analytical tools which looks quite promising. It's still too early to tell if they have a hit on their hands, but we will should have an idea the deeper we get into 2017.
Google Maps Losing Steam in Enterprise
Google is a force in consumer apps and mobile, but has lost ground in enterprise to open-source and commercial platforms. From MapBox, ESRI and IBM, to a recent announcement with Microsoft, HERE, and TomTom, Google Maps is the one missing mapping provider from a lot of recent enterprise partnerships. Google Maps provides an exceptional cost/value proposition and has mountains of data that it can mine for geospatial services. It will be interesting to see if there is a resurgence in Google's marketing and release cadence for enterprise class geo-services in 2017.
"Location Intelligence" Tag
While the term "Location Intelligence" is popular among industry pros, a large portion of enterprise stakeholders are not actively searching for "Location Intelligence". Looking at recent Google trends Twitter activity I was surprised that this term is not a blip on the relative geospatial social-sphere. With that said, as the pervasiveness and importance trends mentioned above grow, we could see higher awareness of related terms.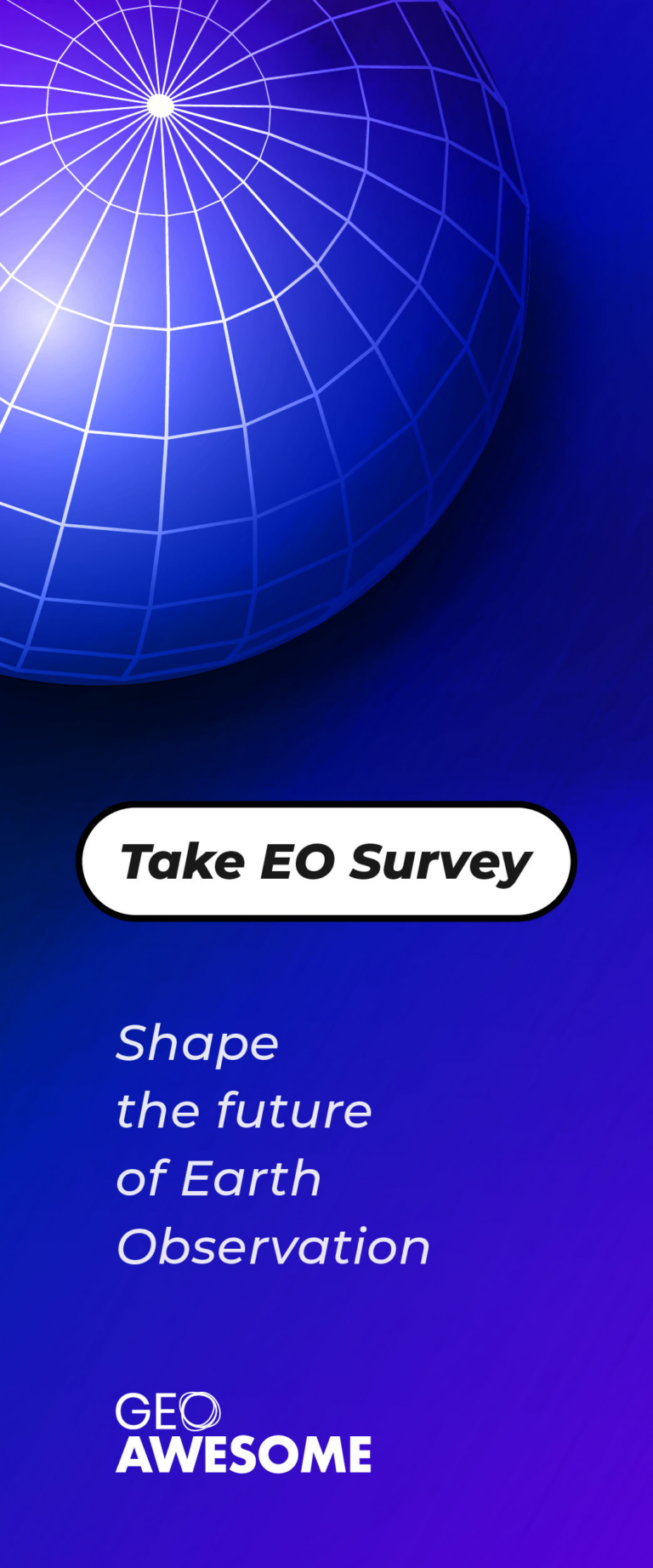 The community is supported by:

#Business
Next article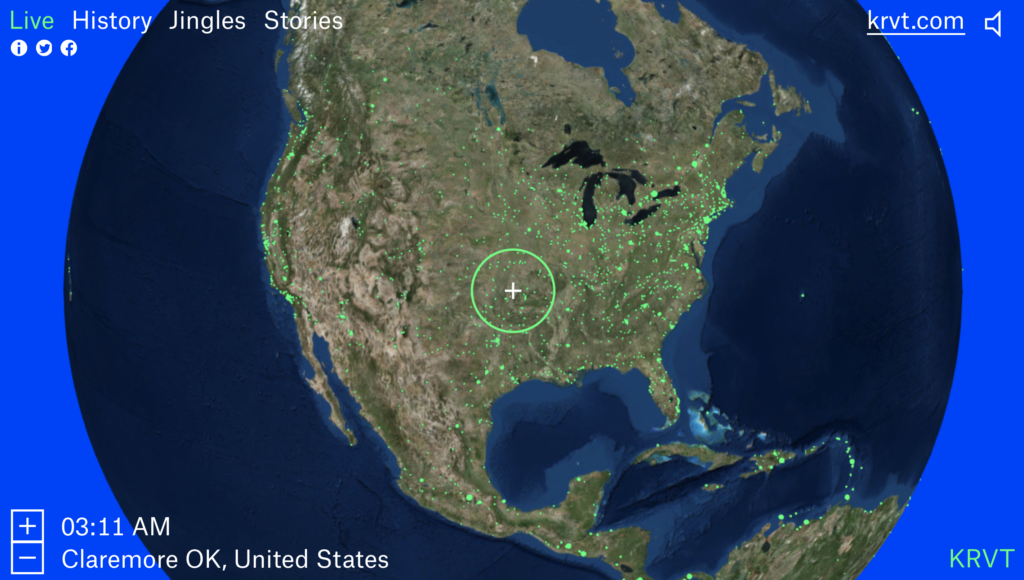 #Ideas
Radio Garden is map-based website with radio stations across the world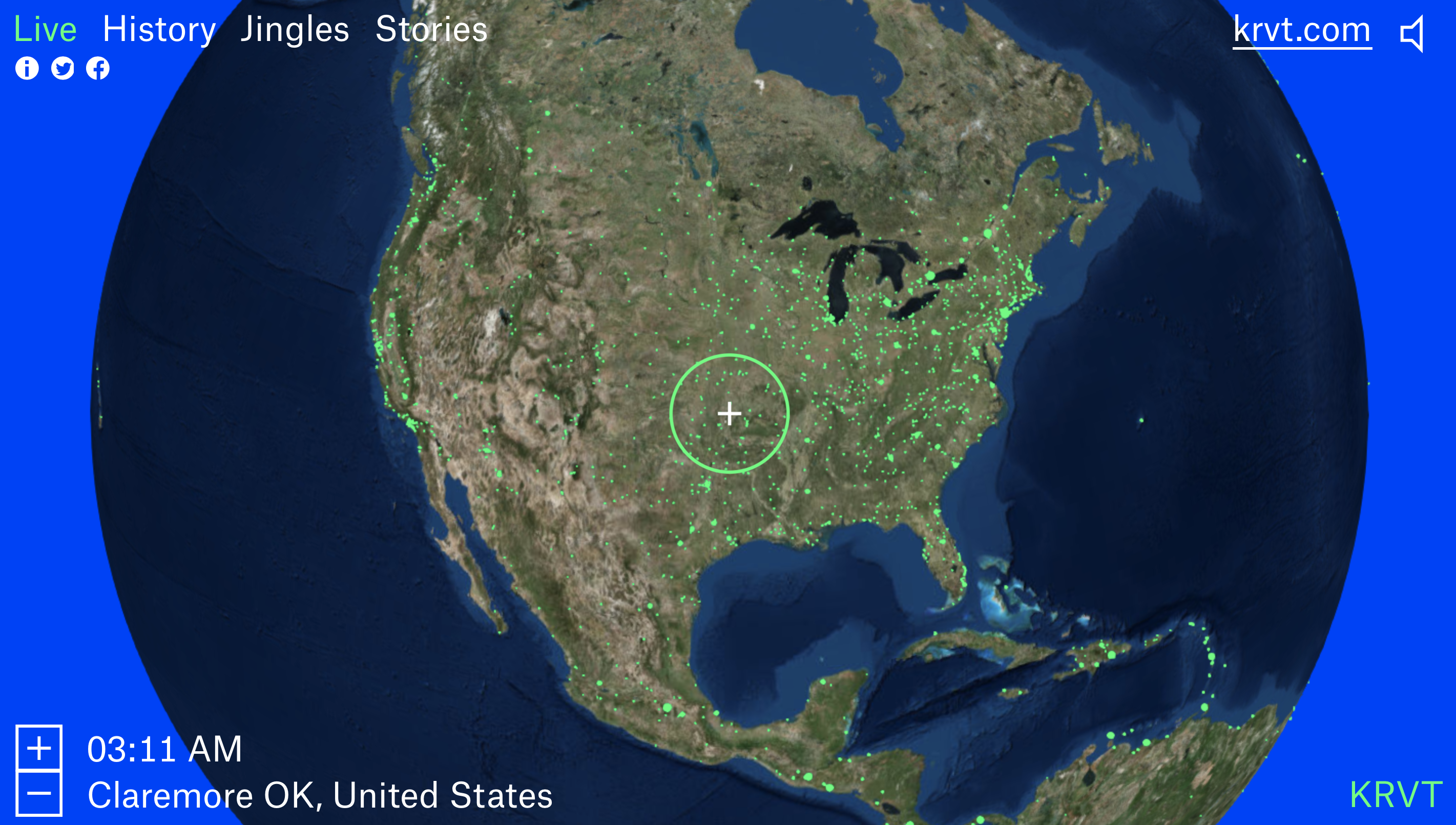 So you think that no map-based project can still surprise you? Take a look at Radio Garden… This amazing website will let you explore live streams of radio stations across the world by navigating a Google Earth-style globe.
It lets you listen to your local radio station and in a matter of seconds jump to any place on Earth. I found a radio station on Guam island in the middle of Pacific Ocean, from where I've jumped to hear what people listen to on Greenland. Somehow this virtual sound-space travel was a truly amazing experience.

The project, designed by Amsterdam-based Studio Moniker and developed by the Netherlands Institute for Sound and Vision, was built using an open-source WebGL globe that draws from thousands of radio stations terrestrial and online-only streams overlaid on the top satellite imagery.
But the project is much more than a map of radio stations, it aims to connect people worldwide through shared experiences. "From its very beginning, radio signals have crossed borders," the site says. "Radio makers and listeners have imagined both connecting with distant cultures, as well as re-connecting with people from 'home' from thousands of miles away — or using local community radio to make and enrich new homes."
Additionally the website comes with various sections that focus on the different aspects of radio. There is a History section broadcasting clips throughout the history of radio, the Jingles section which plays jingles of various stations and finally, Stories section where you can read short radio-related stories contributed to the website.
It's a truly outstanding project.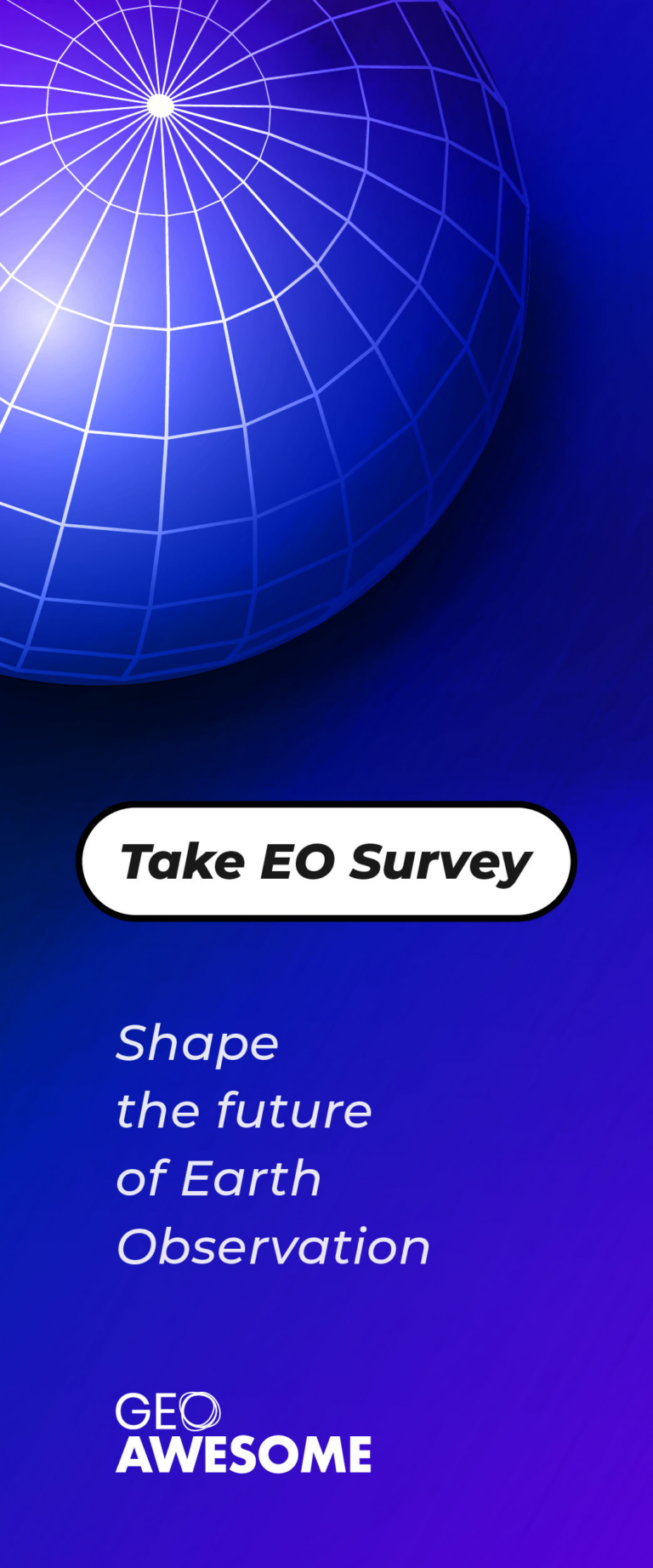 Read on