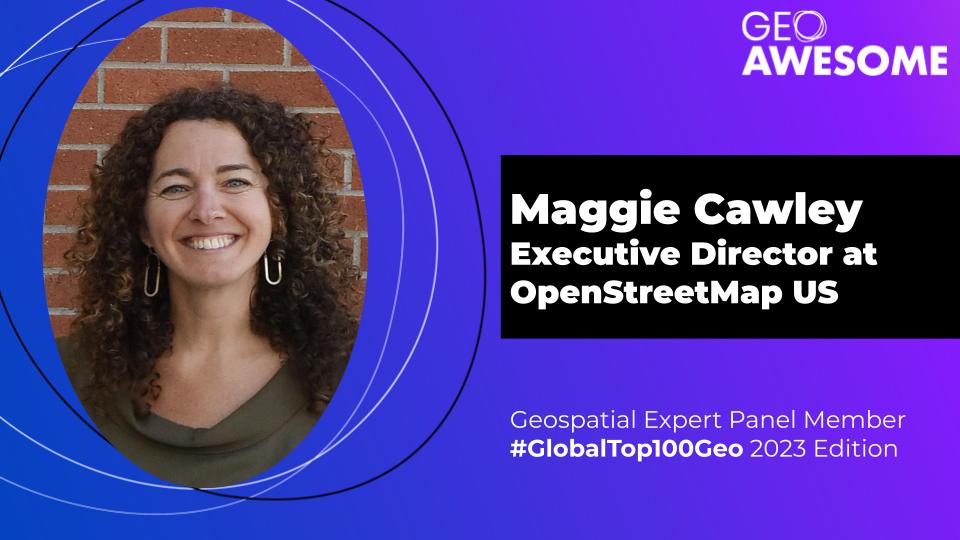 #People
Geospatial Expert Panel – Maggie Cawley – Global Top 100 Geospatial Companies 2023 Edition
Geoawesomeness is delighted to announce Maggie Cawley, Executive Director at OpenStreeetMap US joins us as an expert on the panel for the 2023 Top 100 Geospatial Companies.
Maggie Cawley currently serves as the Executive Director for OpenStreetMap US. She joined OSM US in March 2019 after 15 years as a geospatial professional with experience across all sectors and industries, with a focus on sustainability and urban planning. As the largest collaborative, freely editable geospatial database of the world, OpenStreetMap sits at the intersection of open data, private industry and government services and has a wide spectrum of stakeholders. In her role, Maggie works to engage, support and grow OpenStreetMap and its community across the United States through advocacy, education, and events like the annual State of the Map US conference.
Nominations for 2023 started on October 4th. More details are available in this article https://geoawesomeness.com/2023-global-top-100-geospatial-companies-nominations-are-now-open/
---
About Global Top 100 Geospatial Companies 
Since 2016, Geoawesomeness has been publishing this annual list to enable the community to identify companies across the world working on geospatial topics and to foster collaboration.
(2016) List of Top 100 Geospatial Startups and companies in the world
---
Did you like the article? Subscribe to our monthly newsletter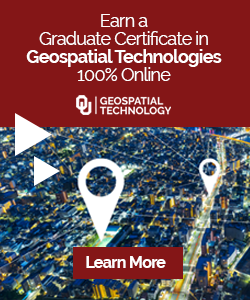 The community is supported by:

Next article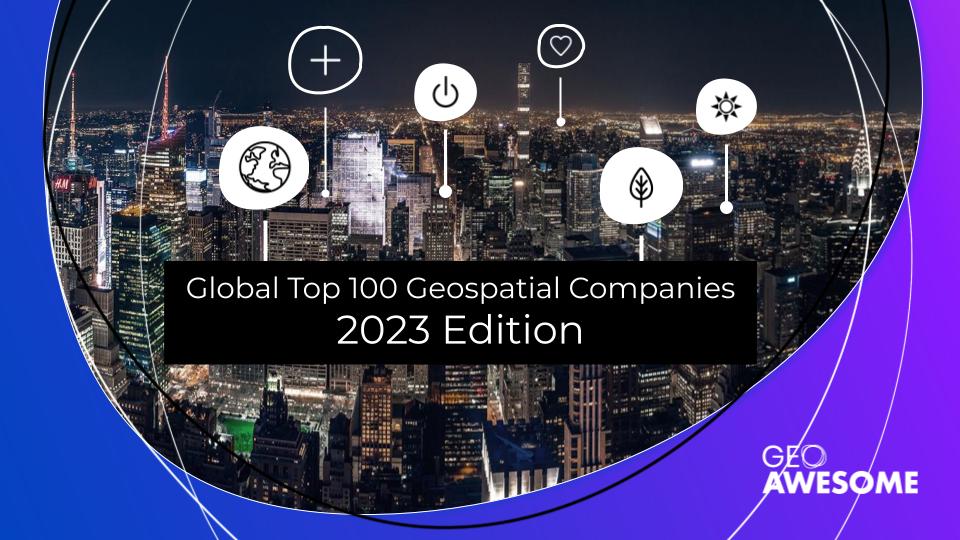 #Business #Featured
2023 Global Top 100 Geospatial Companies – Nominations are now open
Geoawesomeness is delighted to announce the public call for nominations to Global Top 100 Geospatial Companies 2023 edition. The due date for nominations is Friday 2nd December, 2022.
Top 100 Geospatial Companies: the annual list complied since 2016 by Geoawesomeness is an essential source of information about companies that are utilising geospatial data and tools to solve problems and is aimed to help our community make sense of the ever-changing geospatial industry ecosystem.
How is the Global Top 100 Geospatial companies 2023 edition going to be decided? 
Our expert panels together with the Geoawesomeness team (represented by Aleks and Muthu) will jointly decide the Global Top 100 Geospatial companies for 2023.
The companies in the pool will comprise of all the companies that nominate themselves and the geospatial companies already existing in the Geoawesomeness database
Preference will be given to companies accepting the open call for nominations.
General public can recommend companies for us to review via this form.
What is the timeline for this process? 
Open call for nominations: Tuesday 4th October, 2022
Deadline for nominations: Friday 2nd December, 2022
Publication of the list and online event: Monday 30th January 2023
How do I nominate my company? 
To officially nominate your company, please fill out this form until Friday 2nd December, 2022.
Can I review the questions beforehand to save time? 
Sure, all the questions in the form are available here in this google doc.
Is there a way to recommend companies to the panel? 
Sure, you can recommend a company and bring it to our attention via this simplified form.
How do I participate in GEO discussions and network with the team? 
Join our LinkedIn group. We are planning to regularly get your feedback and network with the rest of the geospatial community there.
Who is on the expert panel? 
and
Whom do I contact in case of questions? 
Please send us an email at muthu@geoawesomeness.com
---
Global Top 100 Geospatial Companies Previous Editions
(2016) List of Top 100 Geospatial Startups and companies in the world
---
Did you like the article? Subscribe to our monthly newsletter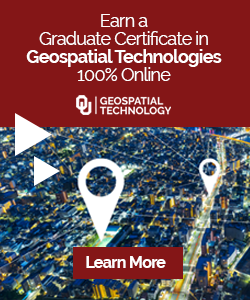 Read on