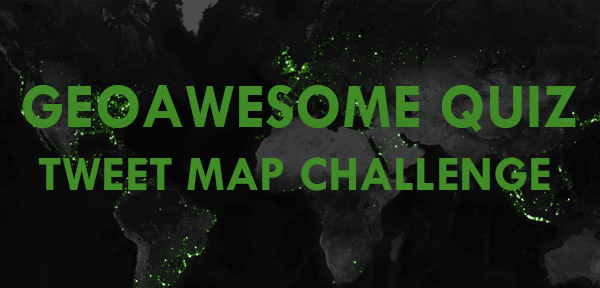 #Featured #Fun
#GeoawesomeQuiz 24 – Can you recognise a city based on its tweet map?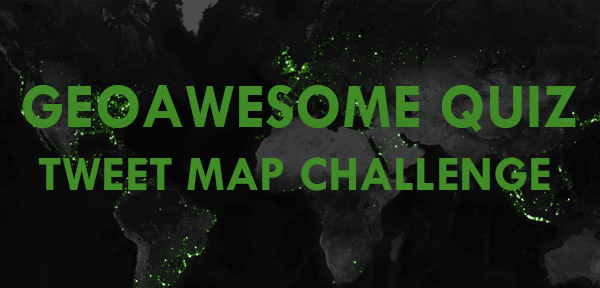 Sometime ago we wrote about an amazing map of all tweets ever tweeted by Eric Fischer from Mapbox. We took Eric's map and made for you the coolest quiz ever – The tweet map challenge. Your task is to recognise a city based on its tweet map.
Have fun! Remember to share your score with the world! And to check out our other GeoawesomeQuizzes!
---
THE TWEET MAP CHALLENGE
[viralQuiz id=24]
All maps are screenshots from Tweet map by Eric Fischer of Mapbox.
---
DID YOU LIKE THE QUIZ?
SUBSCRIBE TO OUR WEEKLY NEWSLETTER
[wysija_form id="1″]
The community is supported by:

Next article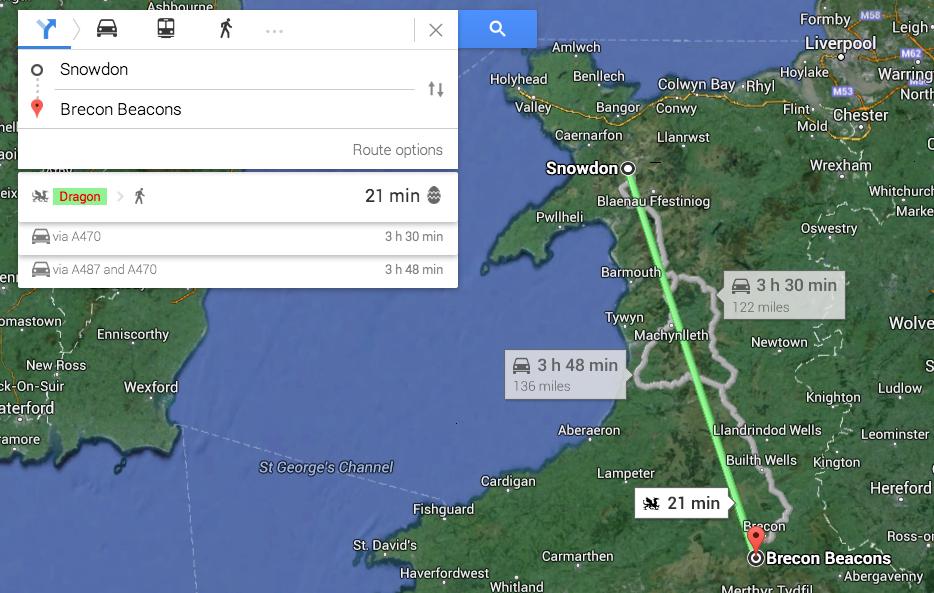 #Business
Google Maps added new transit mode in UK "Travel by dragon".
If you happen to be travelling from Snowdon to Brecon Beacons in Great Britain you'll find a new mean of public transit…
Google maps suggest you that it would either take you about 3 and a half hours to drive or 32 minutes… by dragon. Just hop onto one of the mythical creatures at Snowdonia Dragon Station, and enjoy the ride.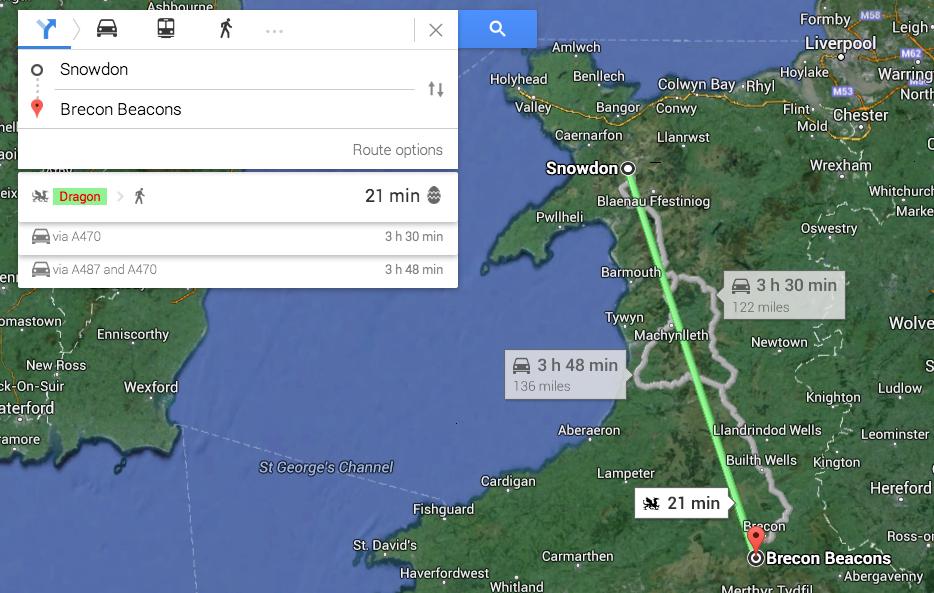 Another interesting route can be found along the Loch Ness between Fort Augustus and Urquhart Castle in the Scotland. Here you can either take a bus, which will take you 33 minutes, or the Loch Ness Monster a 22 minute ride.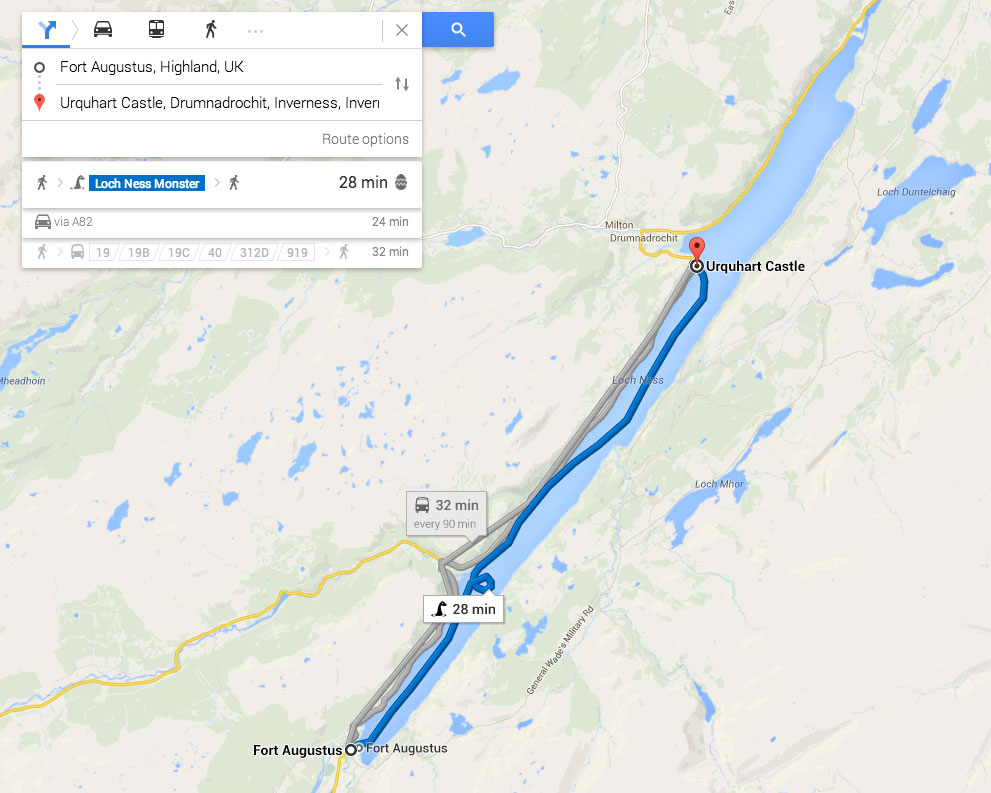 Other noteworthy routes will get you from Buckingham Palace to Windsor Castle by "royal carriage" by "punt" in Oxford and Cambridge.
Read on