#Fun
#GeoawesomeQuiz 18 – So you say you know everything about countries around the world?
Hi Geo-Geeks! This week we've got for 10 new question. Do you think you know everything about countries around the world? We'll see;). Challenge yourself! Remember to share your score with the world! And to check out our other GeoawesomeQuizzes!
---
[mlw_quizmaster quiz=18]
The community is supported by:

Next article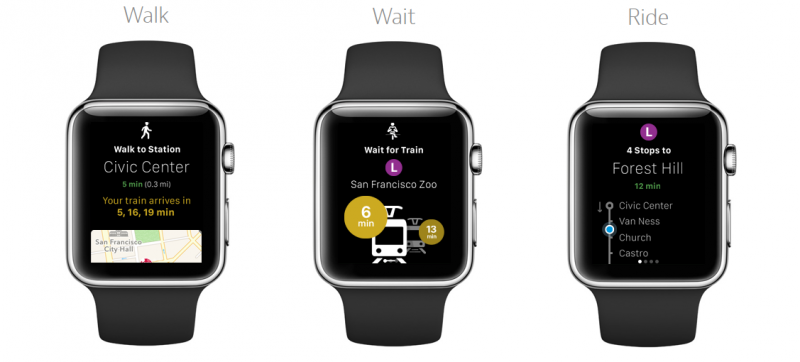 #Business #Ideas
10 best location-based apps for Apple Watch
Wearables, particularly smart watches have been around for at least two years but it seems that only after the recent launch of the Apple Watch the true revolution will start… don't get me wrong… it will start not because the hardware is so great, but because Apple did what it does best, it created an ecosystem where developers can make a lot of money on selling good apps.
For those who are trying to figure it out – unfortunately Apple Watch don't have build-in GPS. It uses positioning system of iPhone. We're not happy about it but still it can be a nice interface for your smartphone's sensors. So let's look at top location-based apps which are available Apple Watch today in couple of categories.
NAVIGATION
The list starts with Map – the native Apple Watch mapping and navigation app. We all know that Apple Maps are not perfect… especially compared to Google Maps. But there are no signs that Google is working on a maps app for Apple's smart watch. Anyway the app seems to be quite cool. What I like most is that the watch will tap you to let you know that you should turn.
TRANSIT
Citymapper – the popular iPhone transit app was one of the first apps that was rolled out for the Apple Watch. The app provides you with the fastest routes to destinations via walking, driving and public transport. It also alerts you when you've arrived with a gentle tap.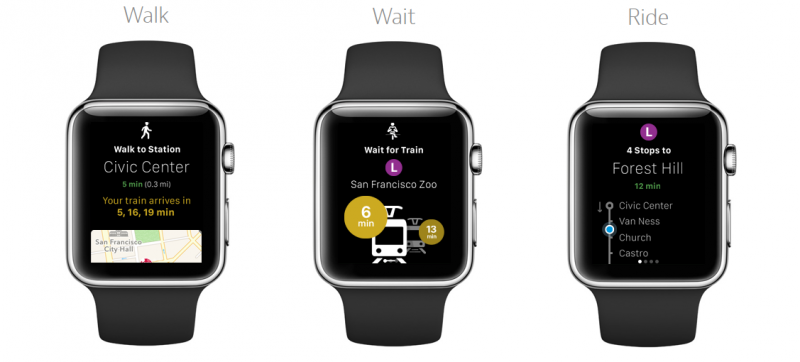 This app aggregates arrival times and directions for transit routes using historical and real-time data. It includes many means of transport: bus, subway, bike share, Uber and car2go.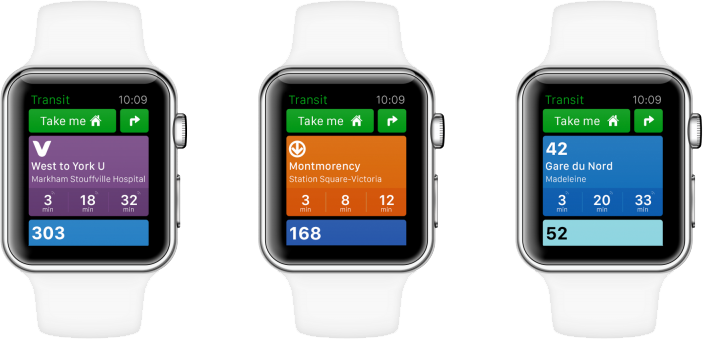 LOCAL SEARCH APPS
TripAdvisor is one of the most popular local search platform. It makes it easy to find the best hotels, great restaurants, and fun things to do, wherever you go.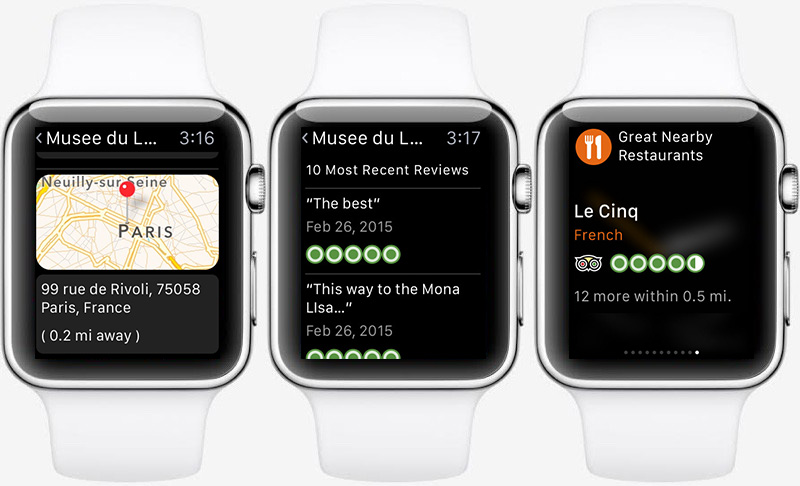 Yelp is an online urban guide that helps people find recommended destinations based on the informed opinions and reviews of a community.
Booking Now is a wearable version of Booking.com service. It offers you a simple way to book the nearest relevant hotel in just one touch. It offer a selection of over 625,000 properties in more than 75,000 destinations from its parental platform which the biggest booking place in the world.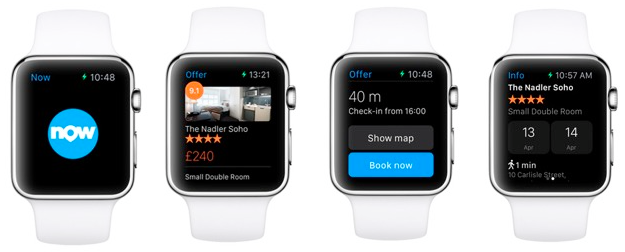 TAXI HAILING
Uber is a mobile app connecting passengers with drivers for hire. It's operating in 50 countries and… and I guess that I don't have to introduce it to anyone.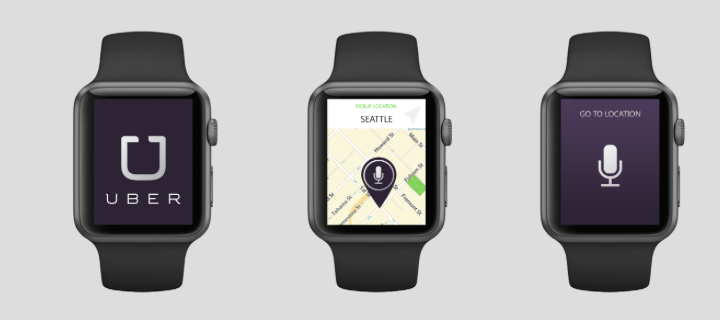 FITNESS
Runtastic is one of the most popular running and fitness apps. It offers a lot of cool workouts to choose from.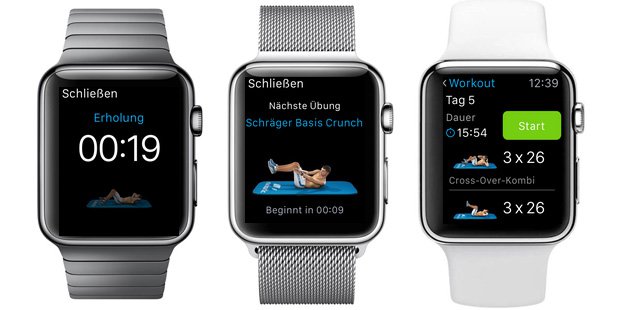 Nike + Running app is probably not the most popular among iPhone users but it has definitely the nicest user interface for Apple Watch. Check it out:
LIFE TRACKING
Geofency is automatic location-based time tracking which allows you to analyse and manage your daily habits in a cool and convenient way.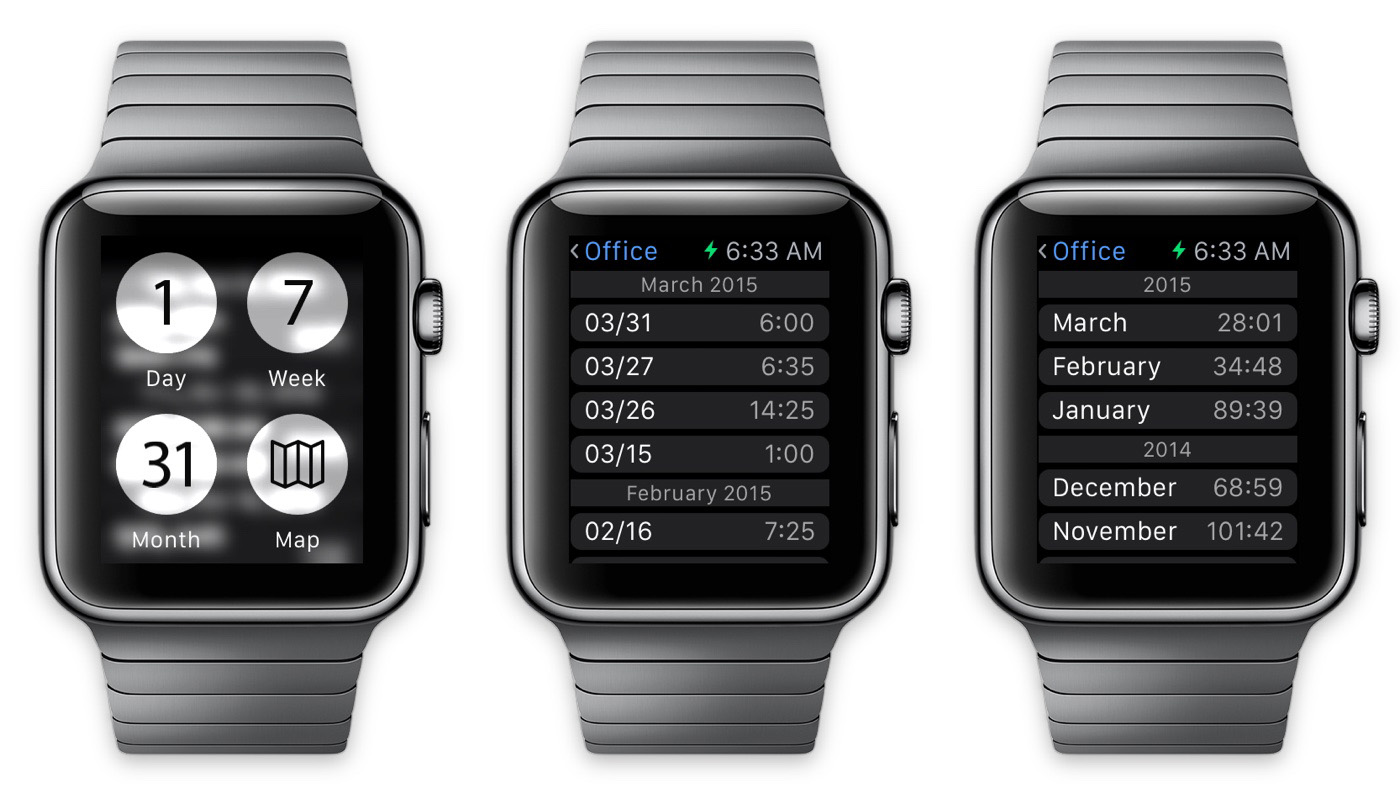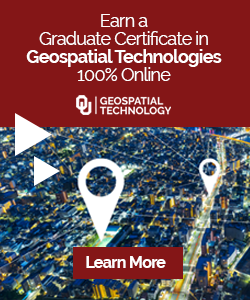 Read on