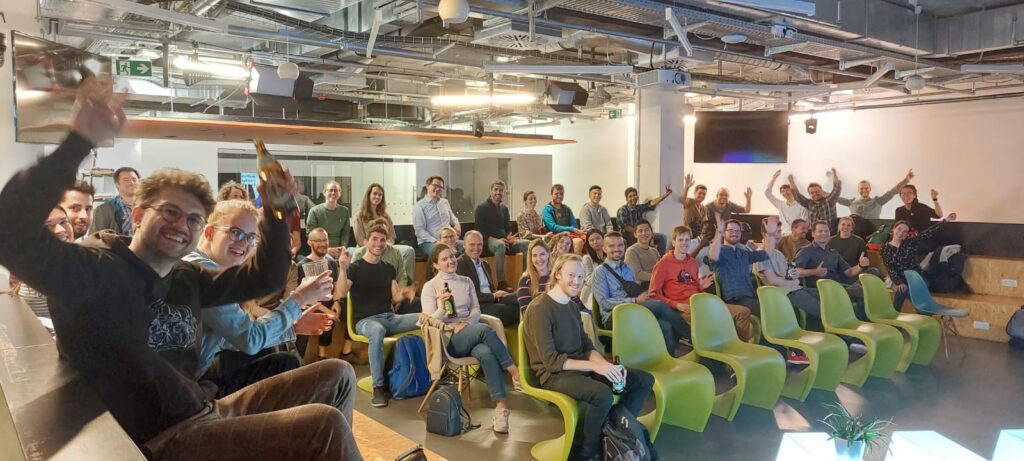 #Events
Geoawesomeness Digital Meetup: All you need to know in one article
Re: What is Geoawesomeness Digital Meetup in a nutshell?
Geoawesomeness Digital Meetup (GDM) is all about bringing the spatial community together and enabling interactions within the community whether its for fun or profit. And along the way, we hope that the meetup will help us all better understand how location data and technology are transforming the world for better. Registration for the events is free and the event is always focused on a particular topic/use-case/vertical.
Re: Okay, how is GDM different from the other digital events in the space?
Good question! Of course, each digital event is unique in its own way. There are always particular quirks and traditions that make each event attractive to a particular set of members. Our events tend to focus on a couple of things, which we believe makes it unique
Its all about engaging presentations and building a connection with the community
There is always an customer/end-user in the speaker line-up: Understanding how location data and technology are transforming the world for the better always requires that you listen to the end-users keenly.
The understanding part of it is what makes GDM unique compared to other digital events hosted in the geospatial industry.
The community is supported by:

Next article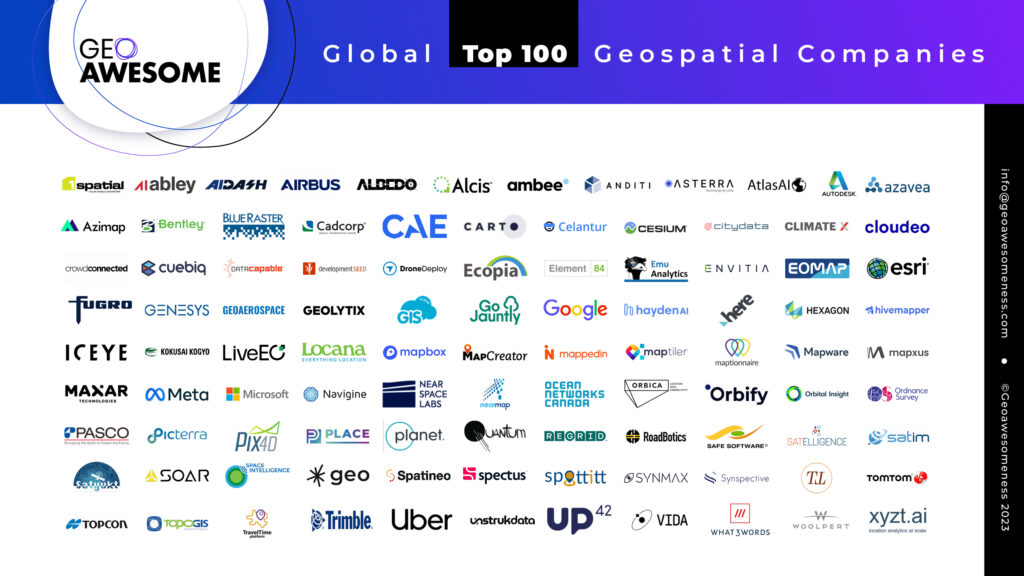 #Business #Featured
Global Top 100 Geospatial Companies – 2023 Edition
We are delighted to officially announce the 5th Global Top 100 Geo, our annual list of the best geospatial companies in the world as determined by an expert committee. The 2023 expert committee consisted of 16 members – Dr. Nadine Alameh, Justyna Redelkiewicz, Chiara Solimini, Carly Morris, Wilfred Waters, Olivia Powell, Sives Govender, Jonathan Neufeld, Osamu Ochiai, Ng Siau Yong, Denise McKenzie, Maggie Cawley, Holli Howard, Esther Ogbu, Aleksander Buczkowski and Muthukumar Kumar. 
The annual list is an essential source of information about companies that are utilizing geospatial data and tools to solve problems and is aimed to help our community make sense of the ever-changing geospatial industry ecosystem.
In the coming weeks, we will be sharing more analysis about the Geospatial industry and the ecosystem via our newsletter. Sign up to stay informed!
Read on