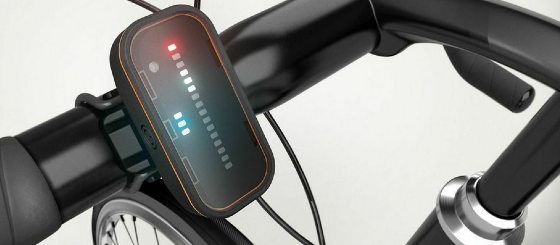 #Business
Garmin acquires South African bike radar startup iKubu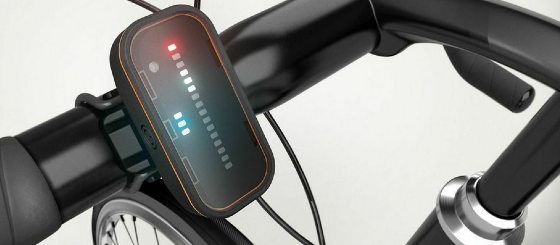 Garmin announced the acquisition of iKubu – South African start-up which developed low-energy radar technology for bikers called Backtracker. The radar mounts on the rear of the bike, with the data sent wirelessly to a device mounted on the bike's handlebars. It can detect cars approaching from the back at a distance of 140 meters.
Garmin is one of the global leaders in GPS consumer devices. Although it started from PNDs (Person Navigation Devices) back in 1989, today the brand is mostly associated with GPS solutions for runners and cyclists with low-, mid-, and high-end watches.
With the acquisition of iKubu Garmin invests in solving a real-life problem of cyclists around the world. And the market is huge. In Europe bikes are a major urban mean of transportation for most of German, Danish and Dutch citizens. In US cycling is also beginning to be more and more popular. Cliff Pemble, the CEO of Garmin, said in a press release:
iKubu has found a way to implement short-range radar into a low-power system that addresses a common concern among cyclists — identifying potential hazards that are approaching them from behind. We are
delighted to add this technology to the Garmin portfolio.
iKubu was founded in 2006 by Franz Struwig and Denho Geldenhuys, as a spin-off from the University of Pretoria, South Africa. The idea for Backtracker was born in 2010 when the team wanted a technology solution to help reduce the risk associated with cycling in traffic. Guys at iKubu spent a year trying to secure South African and international investors for Backtracker. Instead, they decided to take the product to market on their own through a successful crowdfunding campaign.
iKubu employees will now join Garmin's branch in South Africa, where they will "continue to operate primarily as a research and development center," the company says. Financial details of the acquisition weren't disclosed.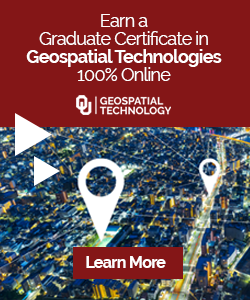 The community is supported by:

#Business
Next article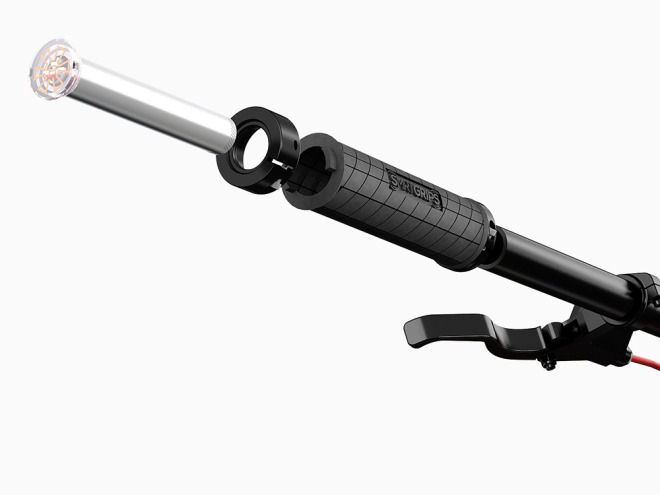 #Business
smrtGRiPS – navigation in your bike's handlebars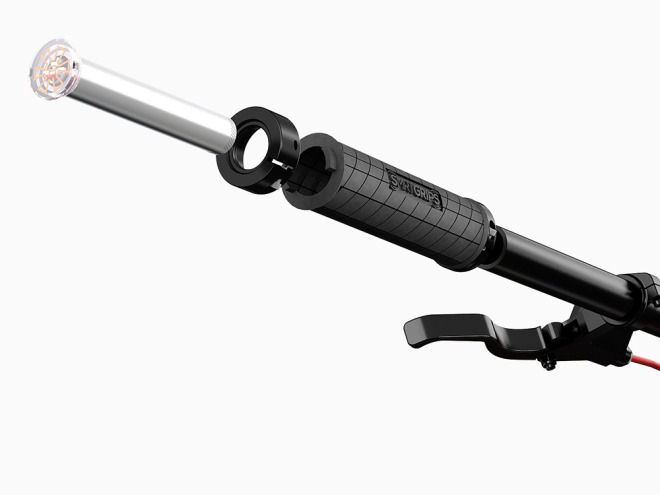 Some of you might remember the Hammerhead navigation device for bikes. Now there is something even better. SmrtGrips, a German project that is now raising funds on Indiegogo.
SmrtGrips is a pair of handlebar grips that connects to your smartphone app and use vibrations to help cyclists get around city.   Each rubber grip is paired up with a waterproof cylindrical "core" that goes inside the handlebar tube. The device is equipped with a Bluetooth module, a vibrating motor and a 3.7-volt 700-mAh rechargeable battery that should last for 3 months on a single charge.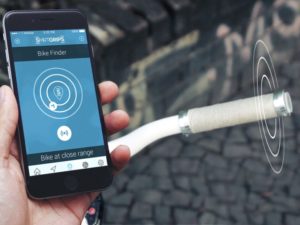 The installation should take you not more than couple of minutes. Afterwards you need to launch the accompanying app to set up the notifications. SmrtGrip says it will be able to connect to many different navigation apps including Google Map. Once you're set up with everything, you just enter your destination in your mapping app on Android or iOS. Then, put your phone away and the grips will guide you to the selected address. The right one vibrates when you need to turn right, the left one when you need to go left.
SmrtGrip will have a couple of additional cool features. The device will help you find your bike if you forget where you put it as long as you're in its Bluetooth range. Moreover if your bike gets stolen, you'll get a notification with its location whenever the app of other SmrtGrip user detects it.
SmrtGrip project is currently raising production funds on Indiegogo. If you support the project with $59 you'll get a pair when and if they're ready to go.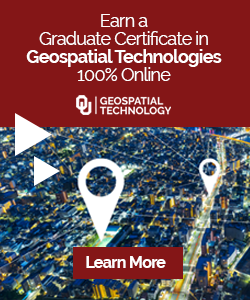 Read on