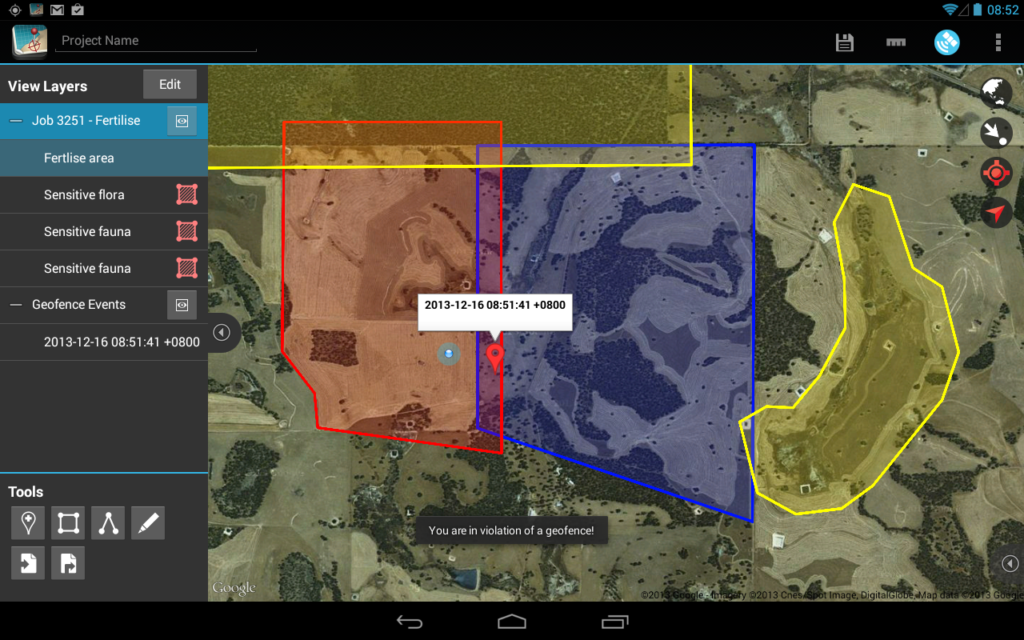 #Business #Ideas #Science
Free GIS Apps on the Google Play Store
I was amazed recently when I did a quick search on the Google Play Store for the keyword "GIS". Over 250 apps area listed, some generic apps and some very specific apps. So I thought it would make a great article to highlight some of these more popular apps free apps that you can download to your device.

Mappt
Mappt is an agile data capture and management tool used on Android tablet devices providing you flexibility and interoperability for your core Geodata. Using Mappt allows you to be in the field working with your information in a matter of hours. Its friendly user interface and smart functionality allows you to create, edit, store and share spatial information while disconnected from your corporate systems.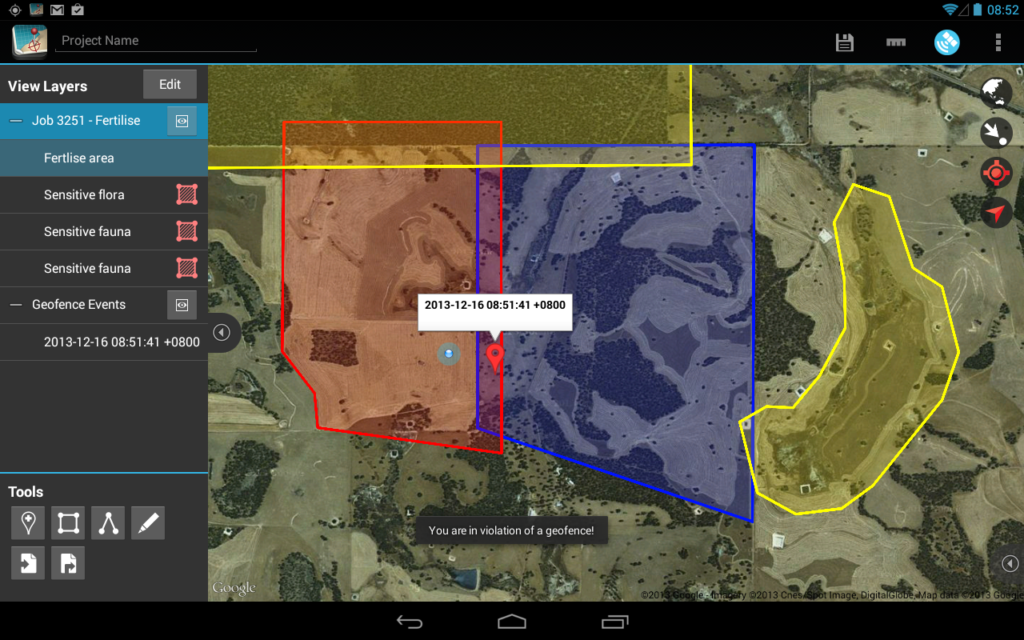 2GIS: maps & business listings
2GIS provides 3D-maps of 180+ cities, contacts of 1.5 million companies, car routing and public transport routes and and more! 2GIS is a complete and up-to-date directory of organizations with detailed cities' maps. 2GIS provides verified information only.
GIS is an application that allows you to simple tasks such as:
-The navigation through Google Maps or OpenStreetMap cartography.
-Calculation of azimuth and distance between various points.
-Positioning in a particular place, either through GPS or mobile device, or through a user-entered coordinates.
'GIS Mobile' is GIS data viewer developed using Flex & ArcGIS. It has all basic functionality that an GIS user needs. We keep enhance the application and will add new tools. Please subscribe to our email list and send bug, enhancement request emails to improve the product.
ArcGIS is a great way to discover and use maps. Maps come to life in ArcGIS. Tap on the map or use your current location and discover information about what you see. You can query the map, search and find interesting information, measure distances and areas of interest and share maps with others.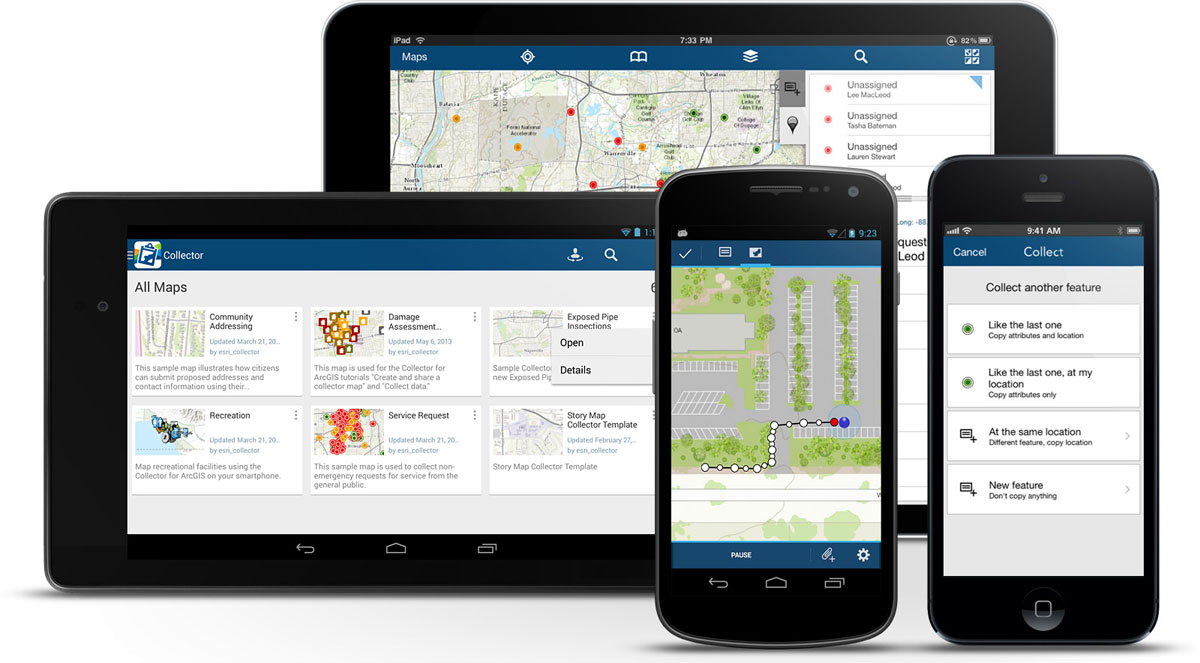 DataPoint GIS allows a team of one or more people to collect GIS data and store/manage that data in the cloud. It also allows you to export the data from the cloud via KML, Shapefile, or CSV into report generation software or GIS systems like ESRI ArcView or Google Earth. You can collect GPS coordinates for points, lines and areas and collect attribute data along with the GPS information (attribute data like bar codes, lists, text, time stamps, images, etc.).
Topobridge helps you in surveying the data and viewing it online
MapWithUs GIS is the mobile counterpart to the online mapping service available at www.mapwith.us. Geolocate and upload photos, videos, audio, and text in real-time to your maps and map layers on the web. Collect and edit data in the field using custom data collection templates. Business customers will find MapWithUs GIS to be a versatile tool for field data collection and analysis. Once your data has been uploaded, you will be able to use the MapWithUs web interface to analyze, edit, and share your information using the extensive toolset.
With Wolf-GIS, you'll have access to detailed land information and GIS functionality anytime, anywhere. Wolf-GIS is useful to those working in timber management, mining, real estate, utility companies, farming, construction, government land agencies, recreational purposes and more. In any field big or small, Wolf-GIS helps to provide geographical information where you need it when you need it.
Mobile GIS is Android application for saving your favorite locations where ever you are (on Earth 🙂 ).. It is simple app for everyone and for any use( default purpose is holiday and unknown places). You can go and save places which you wish to record with some basic description and picture for full experience.
This app uses free Google Forms to store location and attribute data in the cloud. Don't spend hundreds on GPS devices, just set up a free Google form and use your phone. You can map your recorded points in Google Maps, Google Fusion Maps, ArcGIS Online, or even download the data to use in ESRI GIS software. So whether you just want to record your favourite fishing spots or GPS collect an entire tree inventory, this app gets the job done much cheaper than expensive GPS units.
This is a great 3D GIS (Geographic Information System) data file viewer. It supports the most popular spatial data formats including ESRI shapefile (shp and shx) and AutoDesk dxf. They are native formats for ArcGIS (ArcEdit, ArcView, etc.) and AutoCAD. Even if you are using GIS systems which don't directly use SHP or DXF file, for instance, MapInfo, it is not difficult to convert your data model into either shp or dxf format. With help of this app, you can take your GIS data files with you no matter where you are, at home or traveling abroad, and view them with your phone (or tablet) in any way you want. The app provides many 3D features including rotating model with finger movement, zooming in/out, changing color, etc. You can also load multiple files together.
There are literally hundreds more apps on the play store so head on over and check them out for your android device.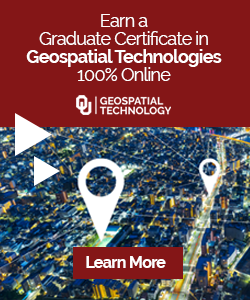 The community is supported by:

Next article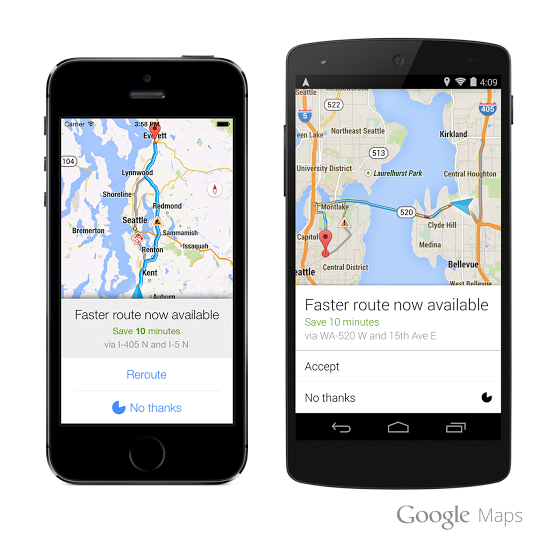 #Business #Ideas
Google Maps For Android and iOS Will Alert You If They Find A Faster Route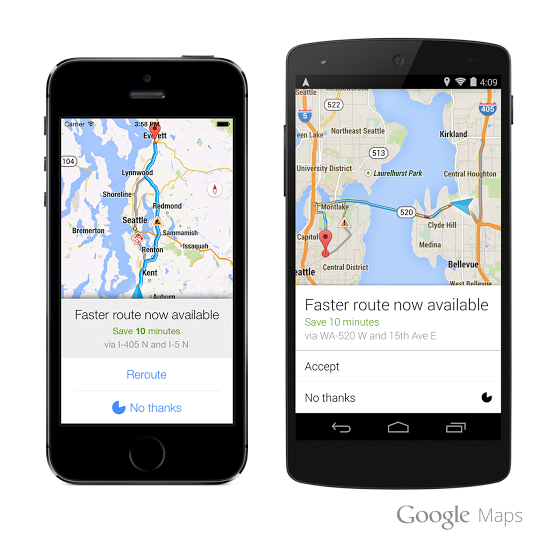 I've been using Google Maps as a primary navigation app on my iPhone for a long time and to be honest I think there is no real competition. It's extremely simple and  the option to select your route from several options is brilliant, not mentioning that Google's travel-time calculations using real-time traffic data are very accurate.
The latest update for both Android and iOS makes the app event better. Google will calculate in a background alternative routes to your selected destination and if you're stuck in unexpected traffic jam it will let you know exactly when it makes sense to take a detour. It's really cool because it gives you more information about traffic right when you actually need it.
Read on