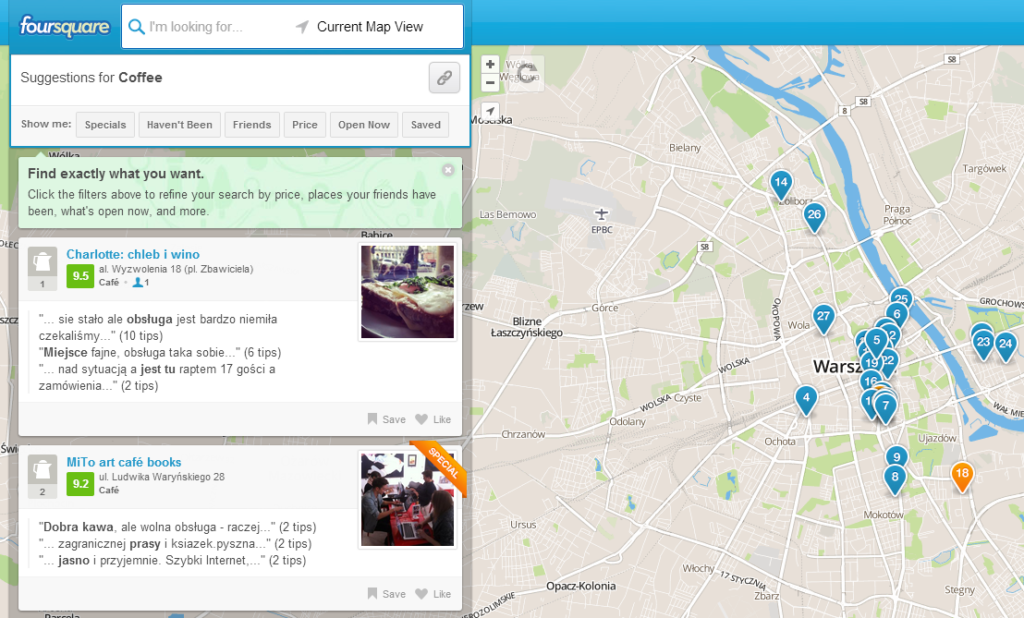 #Business #Ideas
Foursquare Website Adds Venue Search By Price, Hours, And Check-ins
For sometime already Foursquare is slowly moving from check-in service to local-social discovery tool becoming more and more similar to Yelp. On Friday 4sq launched a new feature for its website: location filters. There are multiple filters to choose from, including Specials, Haven't Been, Friends, Price, Open Now, and Saved. Advanced filtering is something that should have been there from the beginning  as Yelp users have enjoyed advanced sorting for years already. But I find this one much more useful. You can search for places where you haven't been, and where your friends are checking-in. You can as well save places and create something like to-go list of venues to visit… I think that this update will finally make me use Foursquare not only as a location-sharing app but also as discovery tool to plan my night-life. It's important to mention that Foursquare only update the web version on the service with no details about the mobile app.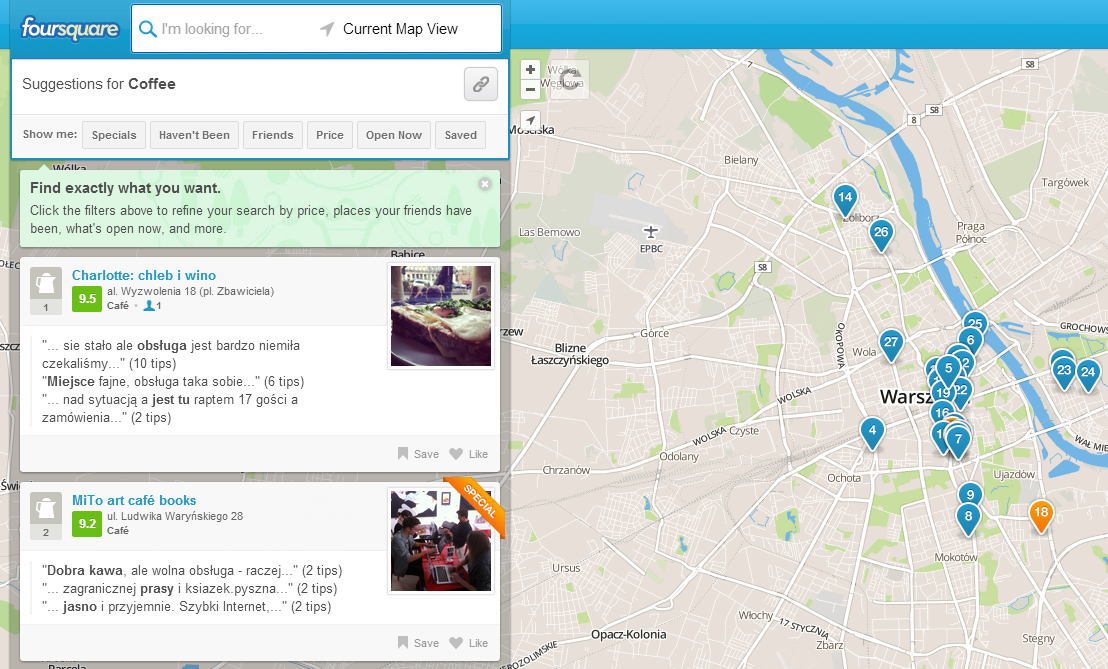 source: Foursqaure
The community is supported by:

Next article

#Ideas #Science
Open Source Geospatial Laboratory: Fostering Open Source Research
The University of South-Hampton, considered to be one of the leading research universities in UK has established an Open Source Geospatial Laboratory.
I am sure this space is going to keep all Open Source GEO enthusiasts interested. I wasn't able to find a link where we could register ourselves as volunteers though. Considering the fact that its an Open Source Lab, that day cant be far away. Until then, we just have to wait in excitement.
The lab will engage in open source research and development for geospatial software and tools besides contributing to development of open source standards.
The laboratory is one of the members of a worldwide network developed under the auspices of the ICA-OSGeo Memorandum of Understanding (MoU).
The Lab is currently working on 25 projects including development for the Ordinance Survey, Space – Time specific population modelling and more. There's the link to view the complete list and descriptions. Besides development of applications and software, the lab also offers professional courses and training.
In the current environment where the commercial GEO software are limited in their functionality and vision, it is really exciting to see a dedicated lab to foster and develop new open source software that will help undertake advanced research and analysis.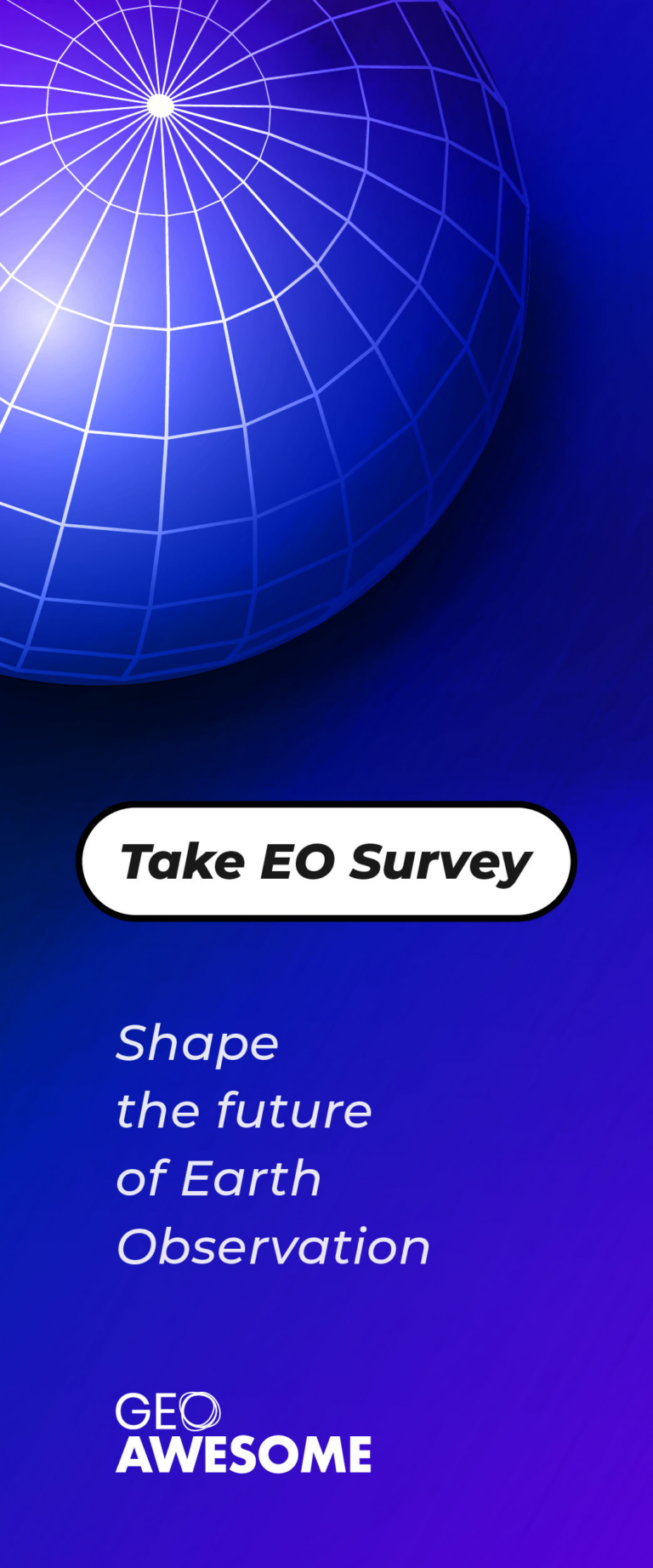 Read on