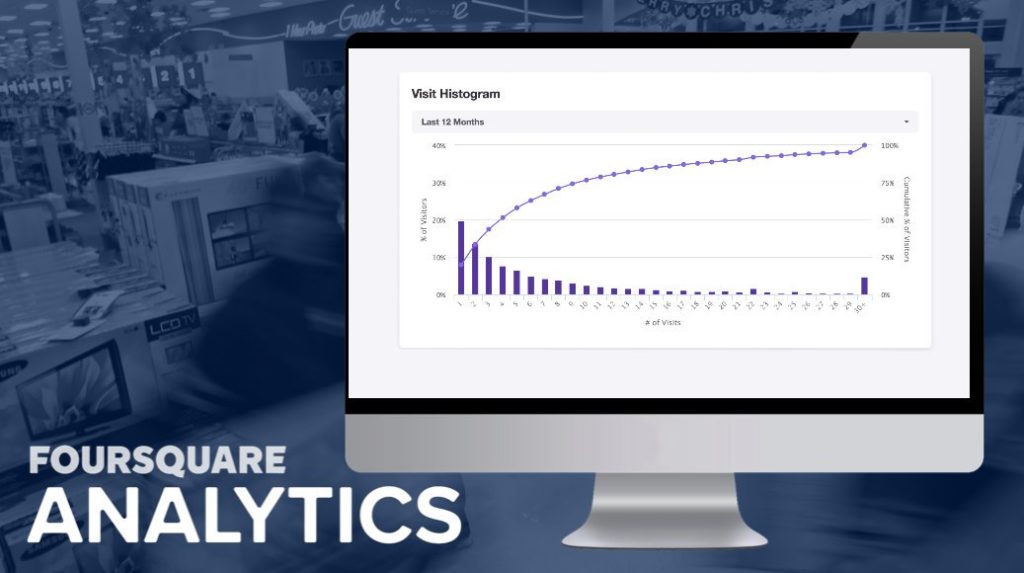 #Business #Ideas
Foursquare says its location data can predict Amazon, Walmart's next acquisition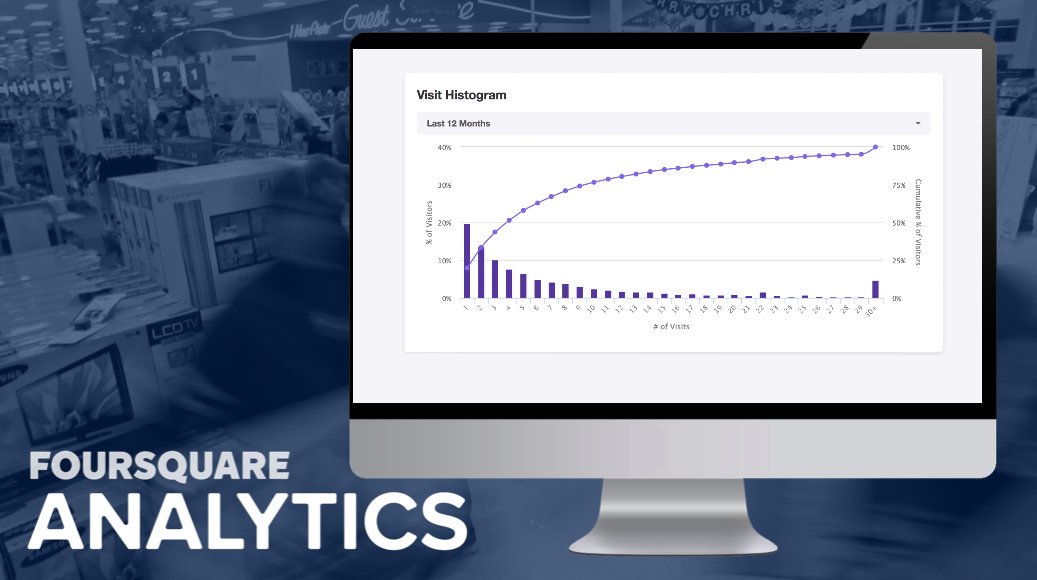 The battle of the biggest shopping haven in the United States is hotting up with both Amazon and Walmart on a buying spree of late. Each behemoth has stepped out of its traditional forte to make inroads into the other's specialty zone. While e-commerce giant Amazon has scooped up Whole Foods, brick-and-mortar retailer Walmart has bought online platforms Jet and Bonobos. And now, location intelligence firm Foursquare has come out with a list of companies it believes would be next on Amazon and Walmart's 'takeover list'.
What Foursquare did is analyze the foot traffic data it had gathered from more than 2.5 million Americans between January 2016 and June 2017. "Our location-based apps Foursquare City Guide and Foursquare Swarm help us understand trends and notable societal shifts," CEO Jeff Glueck said in a blog post. "Our analysis is driven by the unique perspective we have based on our location intelligence and our understanding of how people move through more than 105M locations around the globe."
Based on this analysis, here's what Foursquare came up with: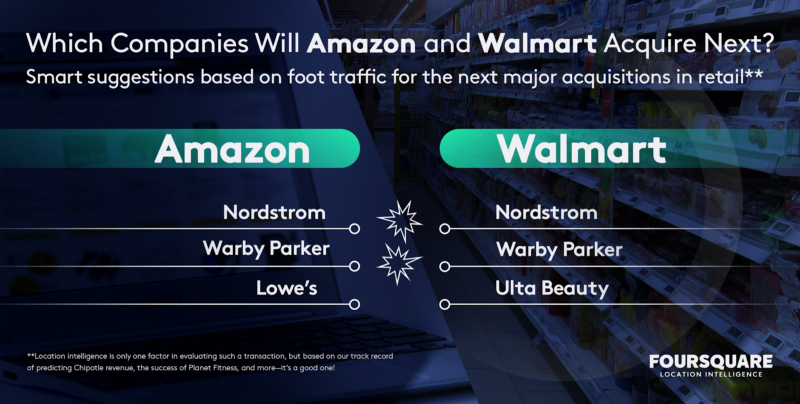 Why are Amazon and Walmart interested in Nordstrom?
According to Foursquare data, the people who shop at Nordstrom are almost twice as likely to shop at Whole Foods than an average shopper. Therefore, a Nordstrom chain owned by Amazon would deepen the latter's association with its mounting customer base.
On the other hand, acquiring Nordstrom would give Walmart a whole new bunch of millennial shoppers, something the retailer direly needs. Foursquare has observed that those who shop at Nordstrom are 55% less likely to shop at Walmart, on an average. Capturing this segment would help Walmart to give greater competition to Amazon.
What about Warby Parker?
A majority of Warby Parker shoppers also frequent luxury brands like Bloomingdales, Williams Sonoma, and Lululemon, according to Foursquare. They also shop at Whole Foods (80% of them, in fact). This acquisition would again strengthen Amazon's relationship with its shoppers.
Similarly, 55% of Warby Parker's consumer base consists of millennials. It's a segment that Walmart just cannot ignore.
And the others?
Lowe's is favorite with consumers as opposed to professional contractors, and it would give Amazon a solid foothold in the home improvement section. An acquisition of the fast-growing company would allow Amazon to slash prices and cut into rival Home Depot's market share of 55%.
As far as Walmart's interest in Ulta Beauty is concerned, Foursquare data shows that one-half of Ulta shoppers are more likely to go to a Walmart than the shoppers of other brands like Sephora. The other half would be new shoppers. So, for Walmart, this would be the best of two worlds!
"Of course, this is all speculation, supported by our data on foot traffic patterns (we know that foot traffic is just one indicator used to determine acquisition targets). But inevitably, both will acquire other interesting brands in the future," Glueck said. "Before we have that next announcement to dissect, hope you enjoyed our target practice."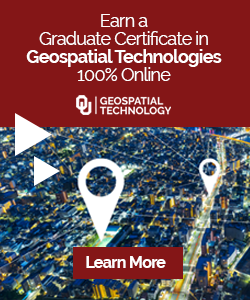 The community is supported by:

Next article
#GeoDev #Ideas
A new platform for scalable error detection in OpenStreetMap data
It's no secret that Apple has been placing a lot of emphasis on improving its maps and location-based services. In fact, the company is said to be in the middle of a hiring spree and has over 70 job openings for GIS and mapping experts.
What many people probably don't realize is that while TomTom powers Apple Maps, Apple also uses data from OpenStreetMap. If you take a look at the copyright information behind Apple Maps, you will see that Apple credits OpenStreetMap as well. Apple isn't just using OpenStreetMap though. They are also contributing to the OpenStreetMap ecosystem with their code.
Apple presented their "Atlas checks" framework for scalable error detection at the State of the Map 2017 earlier this month during the workshop "A new platform for scalable error detection". Atlas checks is actually a part of Apple's Atlas framework for efficiently representing OpenStreetMap data in memory.
Very interesting workshop by Apple about their Atlas framework for building OSM data checks. Source at https://t.co/zQOJ7Kx4RI #sotm

— Martijn van Exel ? (@mvexel) August 20, 2017
It's really nice to see a tech giant like Apple contributing to the OpenStreetMap ecosystem!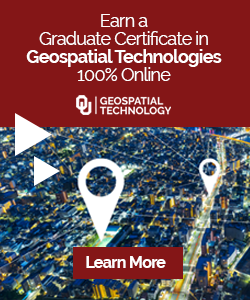 Read on