#Business #Ideas
Foursquare launched Pinpoint – new location-based ad targeting platfrom

Couple of years ago Foursquare was a regular location-sharing app… But it find it's way to the top. Check-ins and badges… it really worked. I remember battling a random stranger to become the "mayor" of a local coffee shop when I was studying in Lisbon.
Actually Foursquare remembers it as well. In fact it remembers all 7 billion check-ins of its 55 million users. This is a lot of data… And a few years back Foursquare understood that this data is the company's biggest asset.
PINPOINT
After couple years of experimenting with location intelligence last week Foursquare unveiled a new advertising platform called Pinpoint. Pinpoint's website describes the platform as a "full-service advertising solution powered by the world's most accurate location intelligence available."
WHERE YOU ARE IS WHO YOU ARE
The idea is that the platform will use FourSquare's first-party location intelligence and third-party GPS information from apps and publishers to help make sense of consumer behavior and add context to data. Foursquare says it's already partnered with numerous brands, including Samsung, AT&T and FedEx, to provide some insights on consumers.
WHERE DOES IT BRING FOURSQUARE?
Pinpoint platform brings Foursquare into the area of location-based targeting with strong competitors like Placed, PlaceIQ, Factual or Locomizer. The difference between Foursquare and these companies is that Foursquare actually owns tons of spatial data, while most of these companies are dependent of data suppliers including Foursquare. Additionally Foursquare has a huge experience with playing with location intelligence.
Will it be a game changer? We don't know but we'll report you when ever we learn anything new.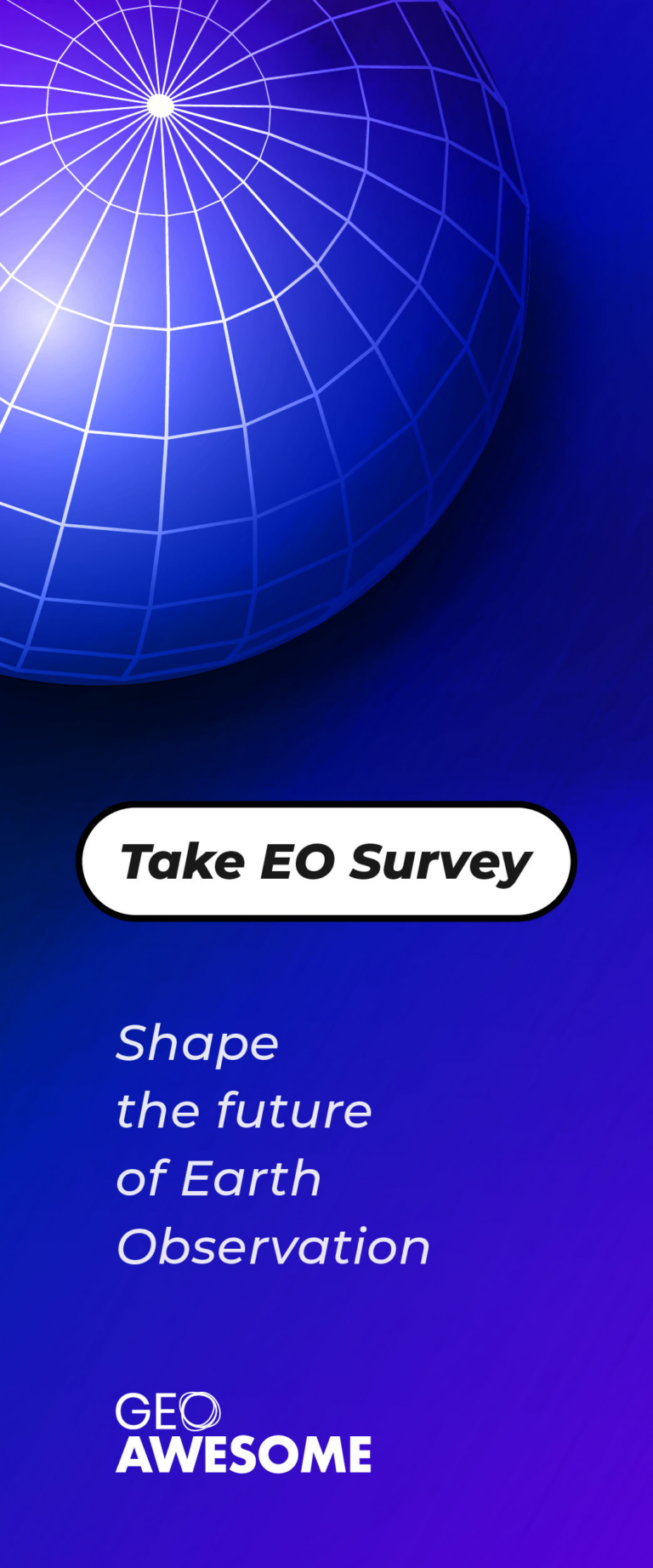 The community is supported by:

Next article
#GeoDev
How to set up location-based reminder on iPhone?
We continue our #Geoawesome How To series with a short tutorial on how to enhance your iPhone with native iOS Reminders app. Frankly speaking "Reminders" is one of the apps I use the most. Everyday. The problem is that sometimes you can't predict what will you do at particular hour of the day.
For example recently my Mom asked me to come by her place and water her plants while she was on holidays. Typically I would set up my reminder at a fix hour… and most likely turn it off while doing something else. But this time I decided to set up a location-based reminder… When I was driving close to my family house I got the alert. It worked perfectly!
You basically add a reminder in a regular way (Step 1), but instead of "Remind me on a day", you select "Remind me at a location" (Step 2). The only limitation of this tool is selecting the location. You can't do it from the map,  you need to know the actual address of the venue. You can also select if you want to get the reminder when you're entering or leaving the location (at a radius of around 200m) (Step 3). Below the reminder you'll see the address you've chosen (Step 4). Now you simply receive the reminder based on your location (Step 5).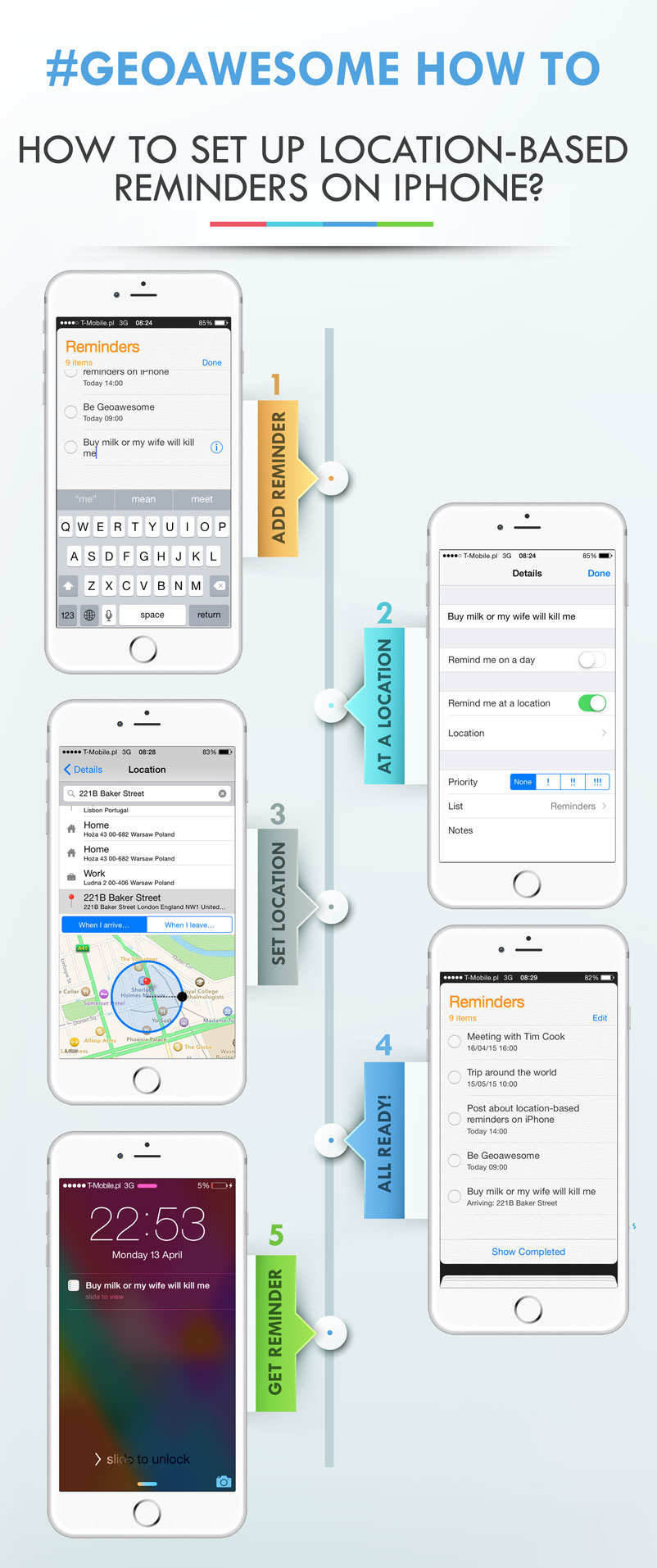 Test it. It's easy and cool!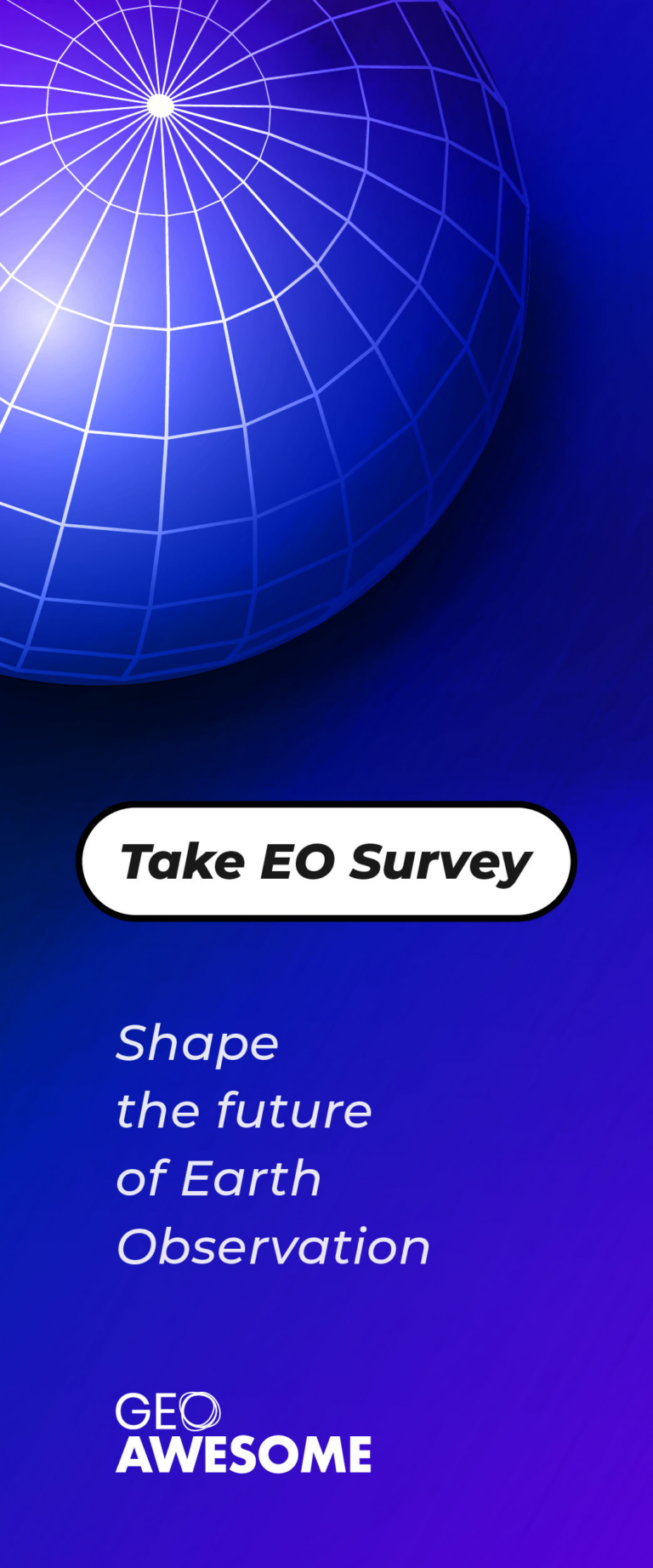 Read on