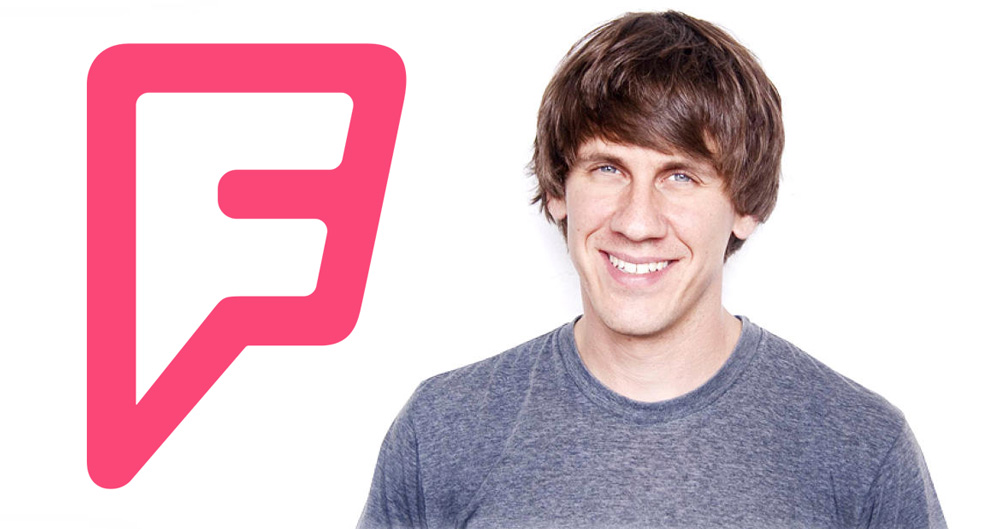 #Business
Foursquare CEO steps down as the company seeks to restart growth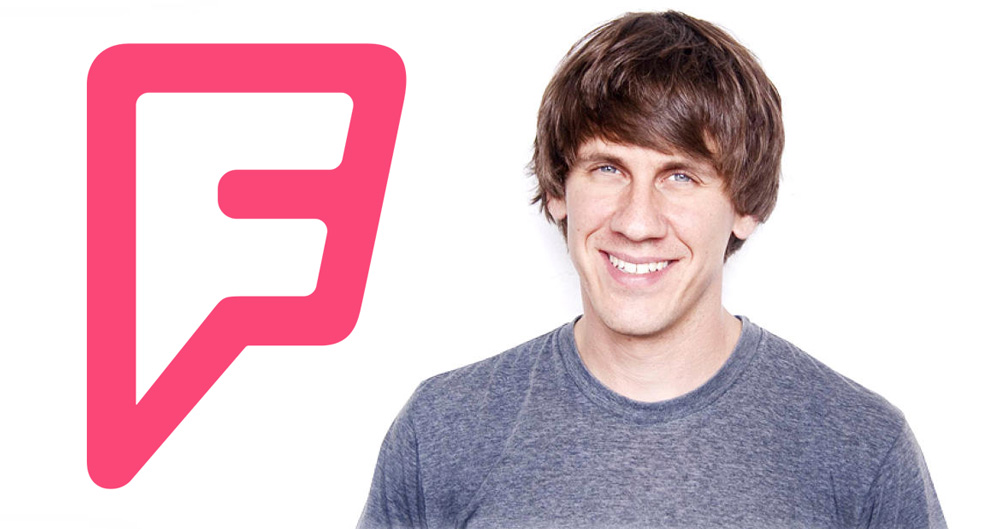 Foursquare announced that it's founder and CEO Dennis Crowley is stepping down. He will be replaced by Jeff Glueck, who joined as Chief Operating Officer in 2014. Crowley will move to the executive chairman position.
The change was a part of the $45 million financing round. Two years ago Foursquare has been valued at roughly $600 million. Today the company is worth less than a half of it (~$250), which could not be left unseen by investors. Signs that thing are getting bad were leaking out from at least couple of months.
In April Mashable reported that the most talented employees are leaving the company. The problem was lack any feasible vision to grow. It all started in May 2014 when Foursquare decided to do a controversial change. The most popular check-in app, where users could search for places to go, and share their location with their social network while earning points and badges at the same time, has been split into two apps. The first one stayed branded as Foursquare but it was focused on local search and discovery engine (similar to Yelp). The second one was called Swarm and it was all about sharing-location with friends.
Although Foursquare is still my favourite location discovery app, the Swarm has never been accepted by users. It was lacking of cool gamification features and users clearly started to use Facebook for sharing their location with friends. "Check-ins" – the main value added differentiating Foursquare from Yelp disappeared. One of Foursquare core revenue streams was selling its robust location data to other businesses and brands. If you've got no fresh data, it's value and usability decreases.
So how is Foursquare planning to restore the growth?
The company said it will use its new funding to build the app's location data-based advertising products and its business selling data on consumer behavior to developers, such as Twitter and Pinterest. The funding will also be used to hire 30 new employees in roles such as sales and engineering.
Foursquare also comments that the executive shuffle will give Crowley time to lead the company's vision without day-to-day distractions. Crowley says he'll continue to stay involved and working with the company in a full-time capacity — "1,000%," he says — and that the transition has been on his mind for the past year.
What can we say… We wish Foursquare and Dennis all the best in 2016.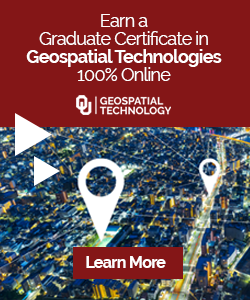 The community is supported by:

Next article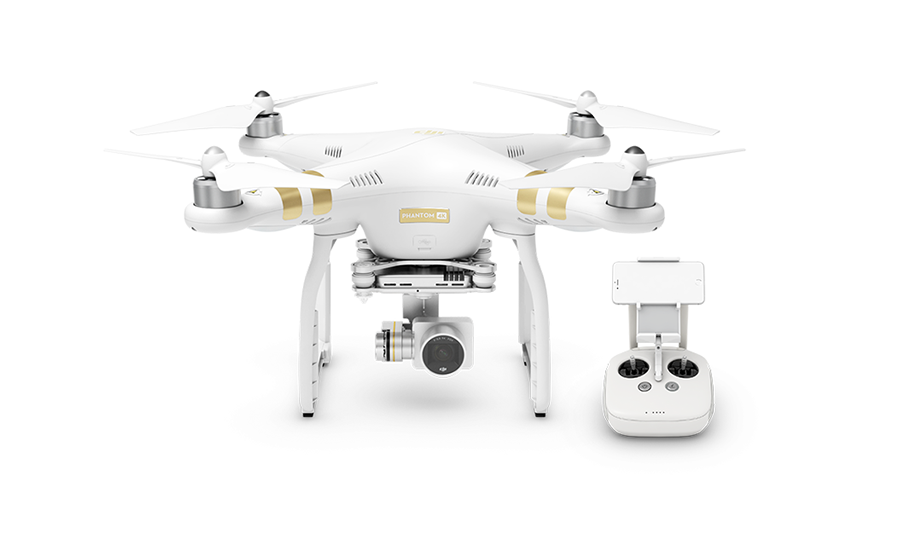 #Business #Featured
Beta Version of Phantom drones makes trespassing strictly prohibited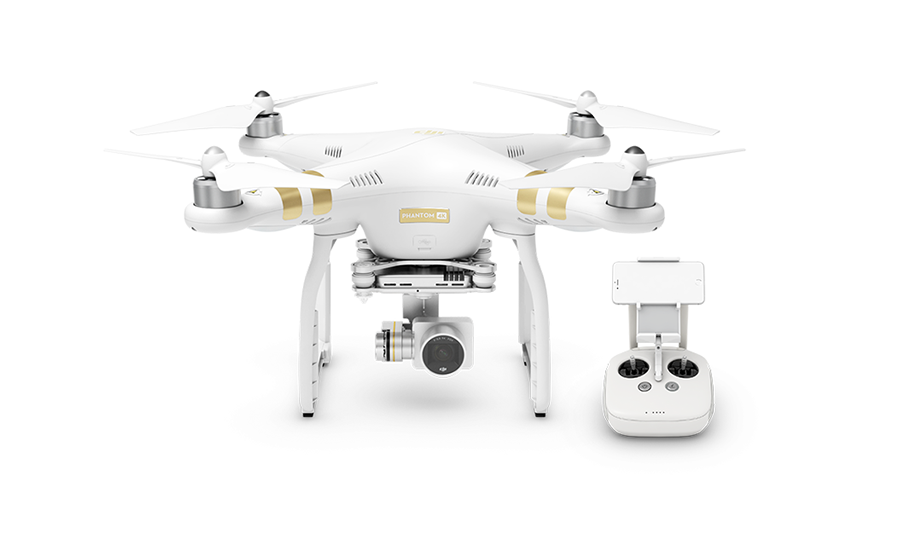 Imagine a busiest arterial road is completely evacuated and the traffic is made stand still, owing to the president's passage and that is when our unmanned aerial vehicle crash lands heroically causing a huge trauma in political and international affairs raising concerns for safety and security, which would have been an unintentional mistake.
Such similar incident happened when an unmanned Aerial Vehicle, DJI Phantom crash-landed at Washington DC around 3am (Read more). I will stick to the term UAV rather Drone since the Drone Makers find it offensive (Why some drone makers hate the word!). DJI has made a mandatory firmware update for Phantom UAV's by incorporating Geospatial Environment Online, a geofencing system that keeps your UAV from taking off in restricted zones.
Wondering how exactly trespassing will be prevented? Read on…
Geospatial Environment Online (GEO) will provide UAV users with up-to-date guidance on locations where flight may be restricted by regulation or raise safety or security concerns. With this major upgrade to DJI's existing geofencing system, users will have access to live information about areas temporarily restricted from flight due to forest fires, major stadium events, VIP travel and other changing circumstances. The GEO system will also show restricted areas around locations like prisons, power plants and other sensitive areas where drone flight would raise non-aviation security concerns.
However you can enjoy the privilege of trespassing by unlocking the temporarily restricted zones and this can happen only when you own a verified DJI account. Certain areas where drone flight is not allowed, such as Washington D.C., will remain as unlockable no-fly zones. Unlocking requires a DJI account verified with a credit card, debit card or mobile phone number. DJI will neither collect nor store the information, and the service is free. The verified account is required only if a user chooses to fly in a location that might raise aviation safety or security concerns.
Use of GEO requires a drone firmware update and installation of a beta version of the DJI Go app. Android users can directly download the APK file at http://bit.ly/1PyIVIA. Users of iOS devices can request a download of the beta app by providing an email address to flysafe@dji.com. DJI expects to release a final version of GEO after completion of this short beta period. The GEO public beta will work with both DJI's Phantom 3 and Inspire 1 drones, with specific versions available for download at Geosystem.
Now film makers and advertisers cannot have a shot with a quick swift scaling the White House, well that's not a big deal for geo geeks.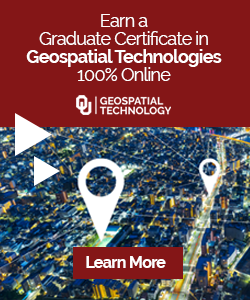 Read on