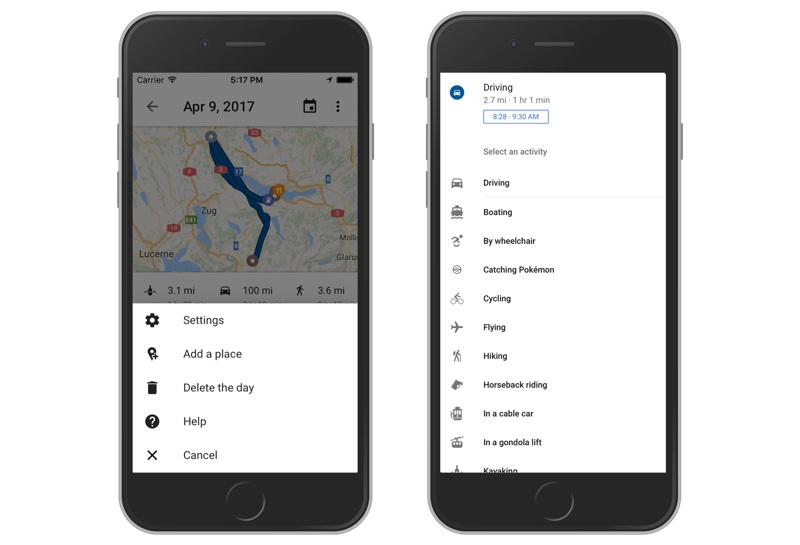 #Business
Forget me not: Google Maps finally brings Timeline feature to iOS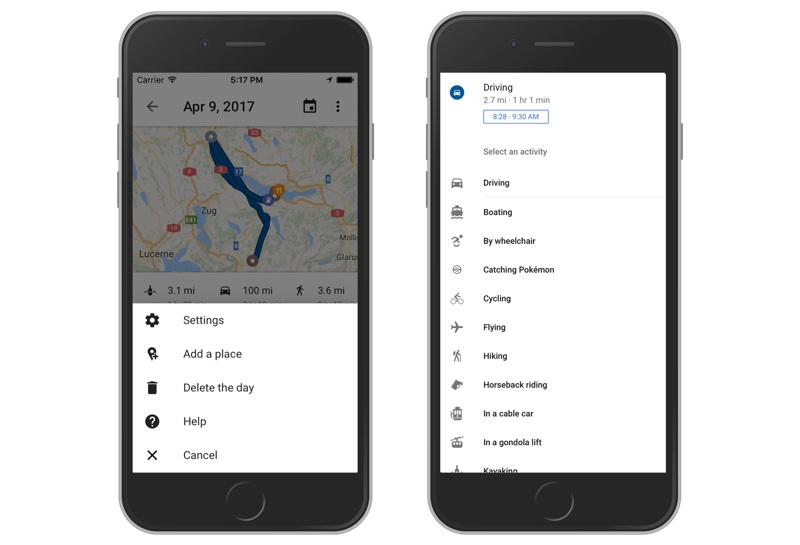 And Hansel said to Gretel, 'Let us drop these breadcrumbs so that together we find our way home, because losing our way would be the most cruel of things.'
How many times have you struggled to remember the name of that quirky restaurant you drove past the other day? Or tried to convince your guilt-tripping mom that your last visit home wasn't that long ago? Forgetful Apple users can now breathe easy with Google Maps rolling out the Your Timeline feature on iOS devices.
The feature, which has been available for Android and Web since 2015, allows users to see a daily snapshot of the places they have visited. If you feel that the auto-tagged location isn't quite right, you may edit it. After all, it's not your fault that the bar is next door to the dry cleaner!
You also get full control of what information shows up on your Timeline if somebody tries to get nosey with your iPhone or iPad. You may delete a specific date, or a range of dates, or even the entire history at any time.
Related read: Police can request your Location History from Google Maps Timeline
Another useful feature is that of customization of your modes of transport and activities. You can specify whether you were driving or cycling or hiking or catching a Pokémon! And if you are revisiting a landmark, or just looking at a place card, you should be able to see when you last visited that location.
That's not all. If you opt for 'Timeline emails', you will get a monthly recap of all the places you have visited and the activities you enjoyed in the last 30 days. As Gerard Sanz, Product Manager, Google Maps, points out in the blog post detailing the Your Timeline rollout, "Sometimes you need a reminder to stop and smell the roses."
PS: The latest update of Google Maps on iOS also lets you share your location with a friend directly from the iMessage app. A new Directions Widget has also been added in this update, which lets you see turn-by-turn directions without unlocking your phone screen. Handy, eh?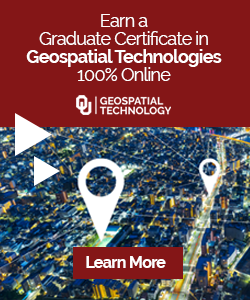 The community is supported by:

Next article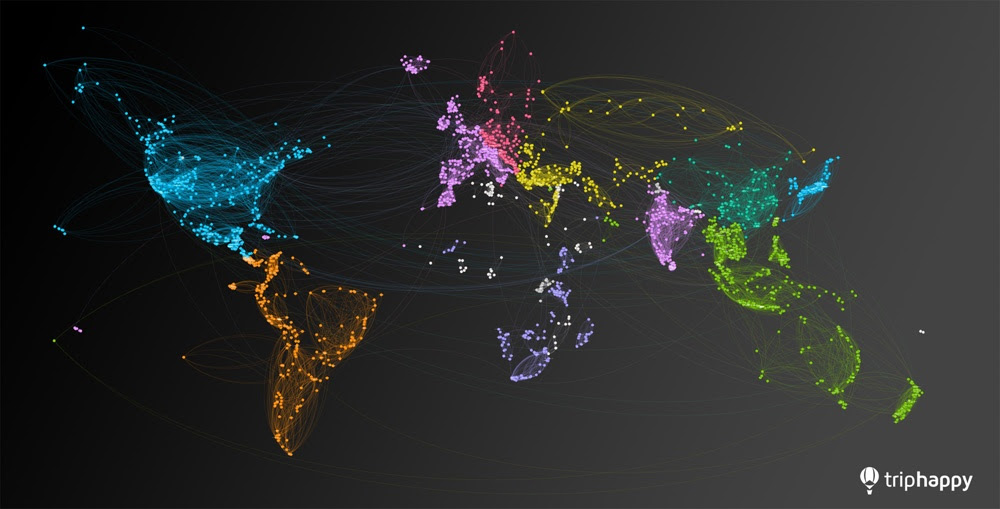 #Ideas
This awesome map visualizes 17,000 travel itineraries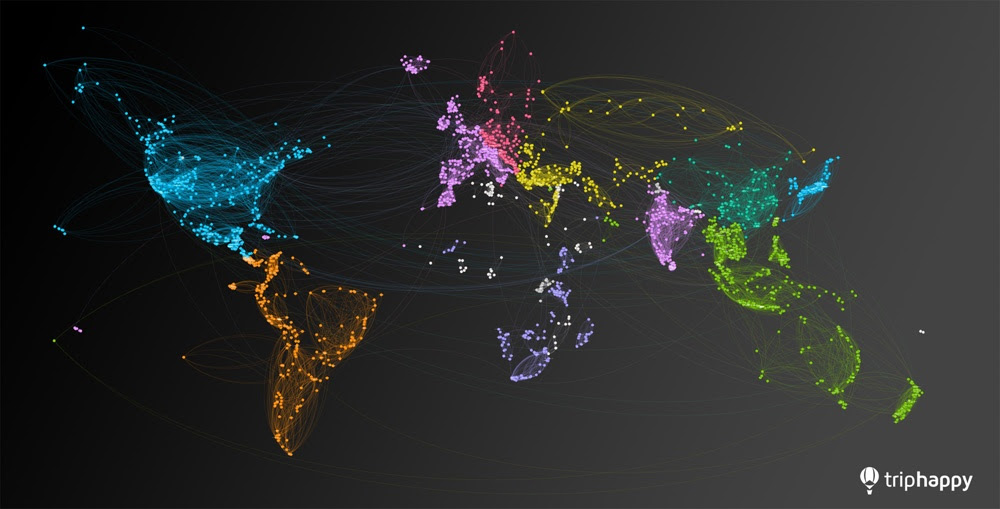 TripHappy, a trip planning startup created an interesting map that visualizes all travel itineraries made by its users in the past two years (over 17,000 itineraries in 184 countries). The map was created using just the travel points, without any land, sea or geographic borders.
The main visuals were made using Gephi, a free and open-source software for data visualization. The countries have been color-coded based on the popularity of a given connection (all countries of the same color have trips that go between each other more often than other countries).
The overall effect is really interesting but it starts to be even more surprising once you look at the high-res version of the map. You will notice that each and every dot has a city label, which is not particularly useful but it let you discover more details of the dataset.
The overall user experience is far from being perfect and the cartographic aspects of the project have many shortcomings but it's still a lot of fun trying to guess the countries and airports as well as discover travel inequalities around the world.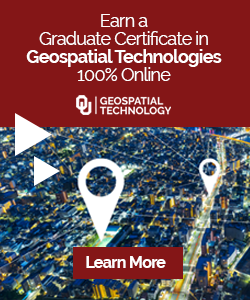 Read on