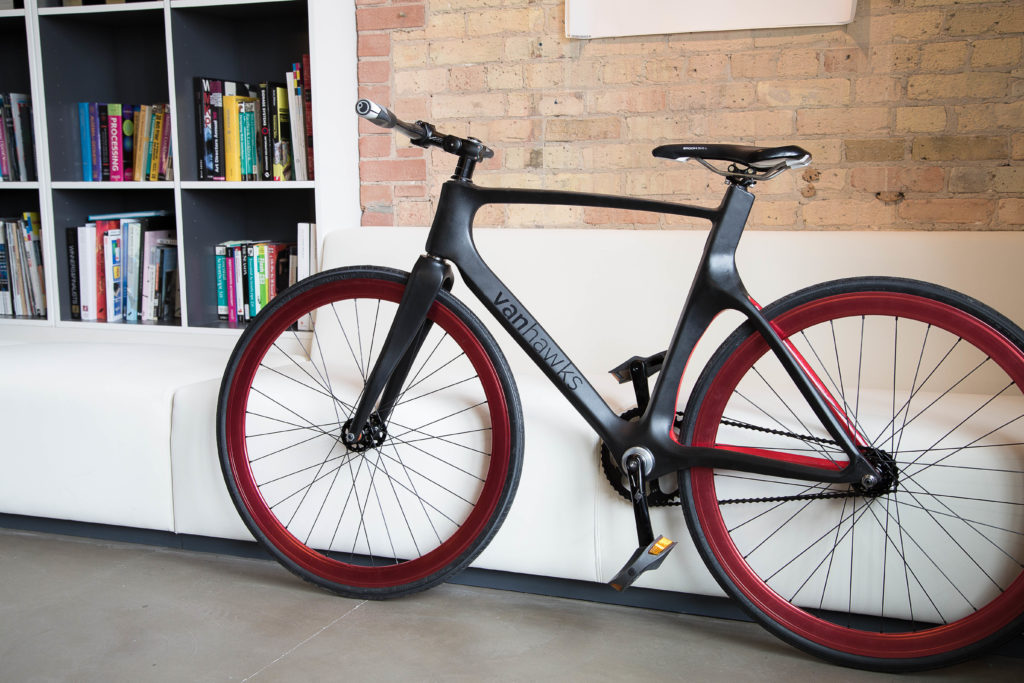 #Business
The first connected location-based bike… and the most beautiful
We've heard a lot about connected cars. But have you ever heard about connected bicycle? Few weeks ago Canadian start-up Vanhawks has unveiled on Kickstarter their Valour connected-bicycle. The bike has an embedded navigation system and many other cool features but I must say that personally I would buy it from a different reason – it's just amazingly beautiful and well designed thing to have. I wouldn't even want to ride it, I would just stare at it for hours…;)
The Valour is packed full of electronics. It connects to iOS and Android smartphone – as well as other wearable tech e.g. Pebbel smart watch, through Bluetooth. Mobile apps track rider statistics such as route distance, speed and time. The bike offers embedded LED handlebar indicators which are connected to the smartphone's GPS navigation and give riders turn-by-turn directions similar to the one we know from Hammerhead bike navi device. The Valour also includes a blind spot detector which alerts the rider of any object in their blind spot through haptic feedback in the handle bar grips. Not bad at all…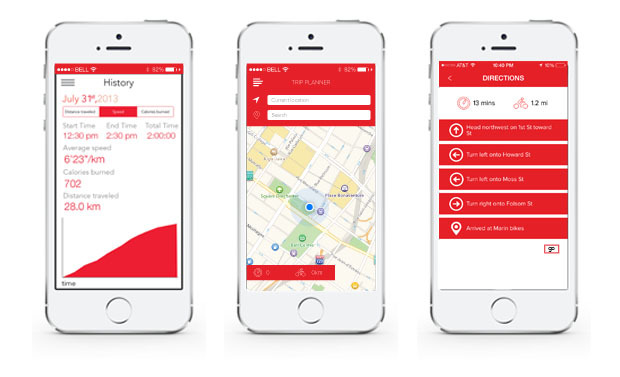 Although for most of the features you'll need the app, the Valour is suppose make some things automatically. Every bike is said to be "connected to each other through a mesh network (i.e. Bluetooth-based) and is alerted when one goes missing." Sounds very interesting but it has value only if you have hundreds of Valour in your city.
Check out all the other features.
Vanhawks has launched the Kickstarter campaign to raise $100 000… and you know what? There are 17 days to go and the project has already over $408 000. Backers can sign up to purchase a single-speed version of the bike, which will sell for $999, with a geared version available for $300 more.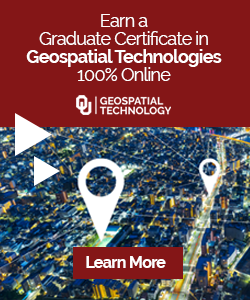 The community is supported by:

Next article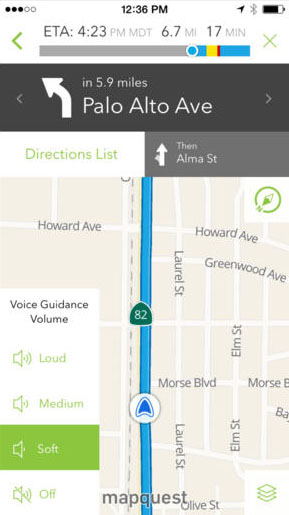 #Business #Ideas
5 Alternative Apps for Those Who Hate the New Google Maps
For those who "despise" the new Google Maps but are constantly fans of geolocation…
You practically can't please everybody. Because of the different traits, characters, opinions and comfort zones of people in general, it's hard to get them all in one place. That's basically why the term "alternative" has been invented and included in the dictionary.
Google Maps may be one of the most well-known geolocation applications. But it also doesn't mean that when it's from the world's largest search engine site, Google.com, then every single person in the world wide web is just going to embrace it. For people who have never been a fan of Google Maps, regardless if it's due to its interface, color schemes, system, or whatsoever, there are fresh alternatives which you could also use for the sake of geolocation. Below are just some of the most notable ones.
1. MAPQUEST
MapQuest is basically an old-timer in the field of geolocation. Even before smartphones and Google Maps itself were "born", MapQuest has been very competent ever since in terms of giving out accurate directions, maps, location-based establishments, and even view the up to date traffic conditions. The Grandfather of Internet mapping might be kicking since 1996. But it's still one of the most reliable in this field.
2. WAZE
What's really unique about this GPS navigation app called Waze is it's ability to give and read live updates to and from other users. It's a social network kind of geolocation application which gives you real-time traffic, road re-blocking, checkpoints, and other road-related updates from real and active users. The more users updating through this up, the better this app actually works.
Although Google bought Waze for the sake of its social capacity, you can still use the Waze desktop site to view original Waze livemap. The downside of this app though is its search function. As much as possible, you need to know the exact address of the venue or location you're looking for if you're going to use this social GPS app.
3. BINGMAPS
Google isn't the only search engine with "Maps". One of the largest search engines (next to Google) also made geolocation even better and easier. With the partnership of Microsoft and Bing, this can indeed be one of the better GPS alternative. Since it is powered by Bing, you can readily search the location of whatever the heck you want in Bing Maps. You can even sign up and sign into your Microsoft account to save your searches and favorite locations.
4. SCOUT
Although this GPS app is not yet available on Android just yet (there are plans to also put up an Android version), Scout is very much available on iOS and your desktop browsers.
Even though this app/software is relatively young, as reviewed by edugeeksclub.com, it's been one of the most promising along the list of fresh geolocation apps and softwares. Scout can give you multiple ways to help you get to your destination. Aside from that, it also has a very comprehensive database of location reviews and local events on a particular place.
5. NAVFREE USA
NavFree USA is a free Android app which can navigate you towards your location even without the use of any Internet connection. All you need to do is save the map beforehand through data connection and there you have it.
This app's interface is also simple and also very readable.
The above mentioned applications and softwares are practically some of the best in the field. So if you're not really a fan of the new Google Maps, you can at least find your best pick here. However, if you still can't find the best fit for you, you can still search for other geolocation apps and softwares on the Internet. Feel free to share the ones you find on the comment section below.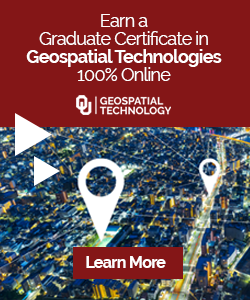 Read on