#Business #Ideas
First app for LiDAR data visualisation on iPad
Last week the world's first application for experiencing LiDAR data on an iPad was announced by Austrian company Riegl that since over 30 years is specialized in the research, development and production of laser rangefinders, distancemeters and scanners including appropriate software packages. The RiALITY iPad point cloud viewer is available in the iTunes App Store. It enables to visualise and navigate through point clouds captured by Riegl's laser scanners. RiALITY features true color point clouds and 3D navigation. An Augmented Reality Mode allows point clouds to be virtually projected into the real world.
The scope of RiALITY is to ease the data flow and communication between the contractor (recording companies) and the purchaser (end user). Suchlike, the 3D point cloud data can be easily sent to the client, who is able to visualise the results without difficulty on an iPad for free. The software incorporates a demo dataset from the Rosenberg Castle in Austria. RIEGL scans can also be imported from RIEGL's RiSCAN PRO software into the App, as well.
Take a look at the screen: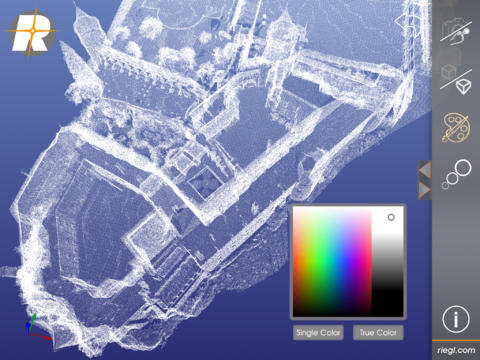 The features of RiALITY in detail are:
– Point Cloud Viewer: Easily visualize 3D Point Clouds on your mobile device.
– Touch Navigation: Use standard touch gestures to navigate through the point cloud.
– Augmented Reality: Print a reference image and experience point clouds in Augmented Reality.
– Single color and True color mode for point clouds.
– Adjustable point size.
– Orthographic and Perspective visualization mode.
– Import of your own point cloud from RIEGL RiSCAN Pro files (.rqx).
– Supports point clouds with up to 2.5 million points.
Go ahead and enjoy it!
Source: GISCafè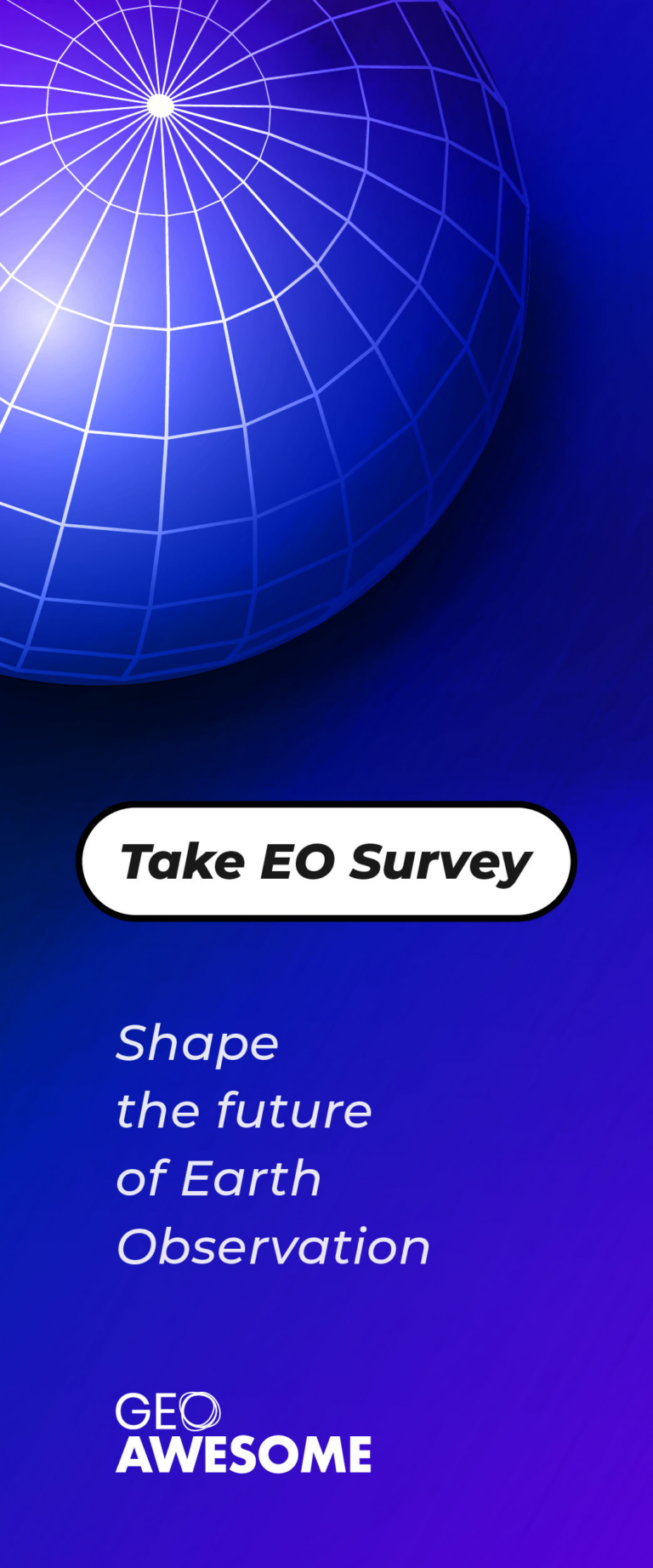 The community is supported by:

Next article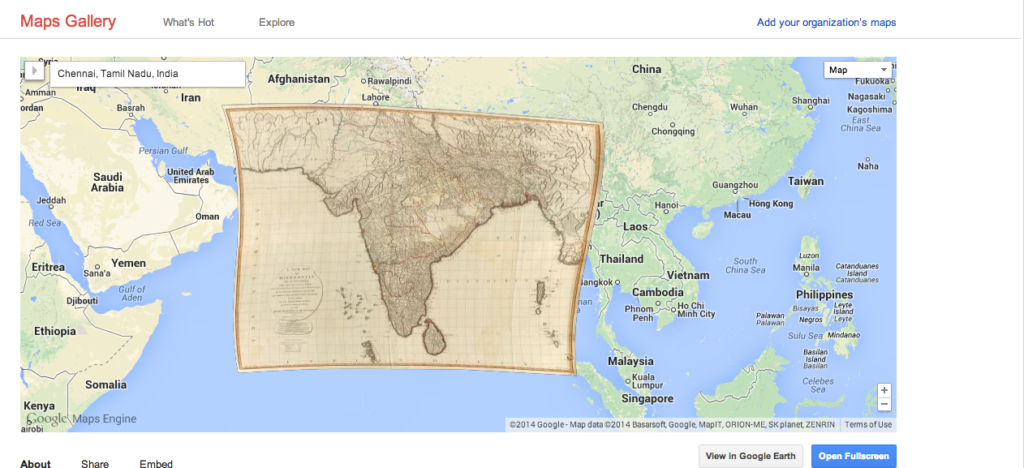 #Ideas
Google Maps Gallery: The "Map Search Engine"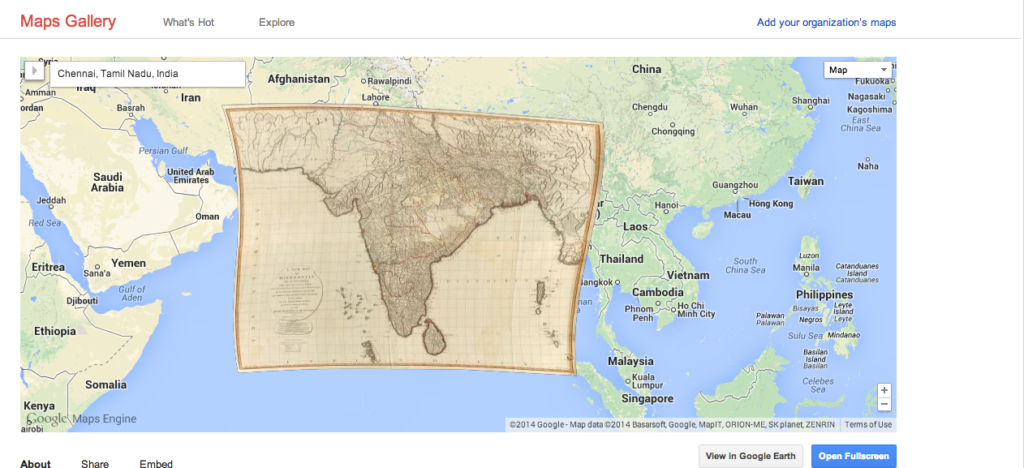 Google Inc has launched its latest service – Google Maps Gallery. The Maps Gallery is an interactive digital atlas which allows us to search for maps that were essentially uploaded onto Google's service by google and other organisations; National Geographic, World Bank Group, United States Geological Survey are some of the notable names in that list. The data is also set to be available on Google Earth.
It's really an interesting development and though at this point, the Maps Gallery is not really a one-stop-search for Maps (more maps need to be added and so on), this service has the potential to develop into a "map search engine"; Just like the search engine for text and images that we take for granted today.
In the official Google Maps Blog, Jordan Breckinridge, Google Maps Product Manager has this to say about Google Maps Gallery:
If you've ever wondered which trails Lewis & Clark traveled for their famous expedition, or looked for maps of the best schools in your region, you may have found yourself scouring the web without much luck. The best results for your search may come from governments, nonprofits and businesses, but historically that information has been hard to find or inaccessible to the public. Well, now, with the new Google Maps Gallery, it's easier for you to find maps like those all in one place.
Google Maps Gallery: Simply GEOAWESOME 🙂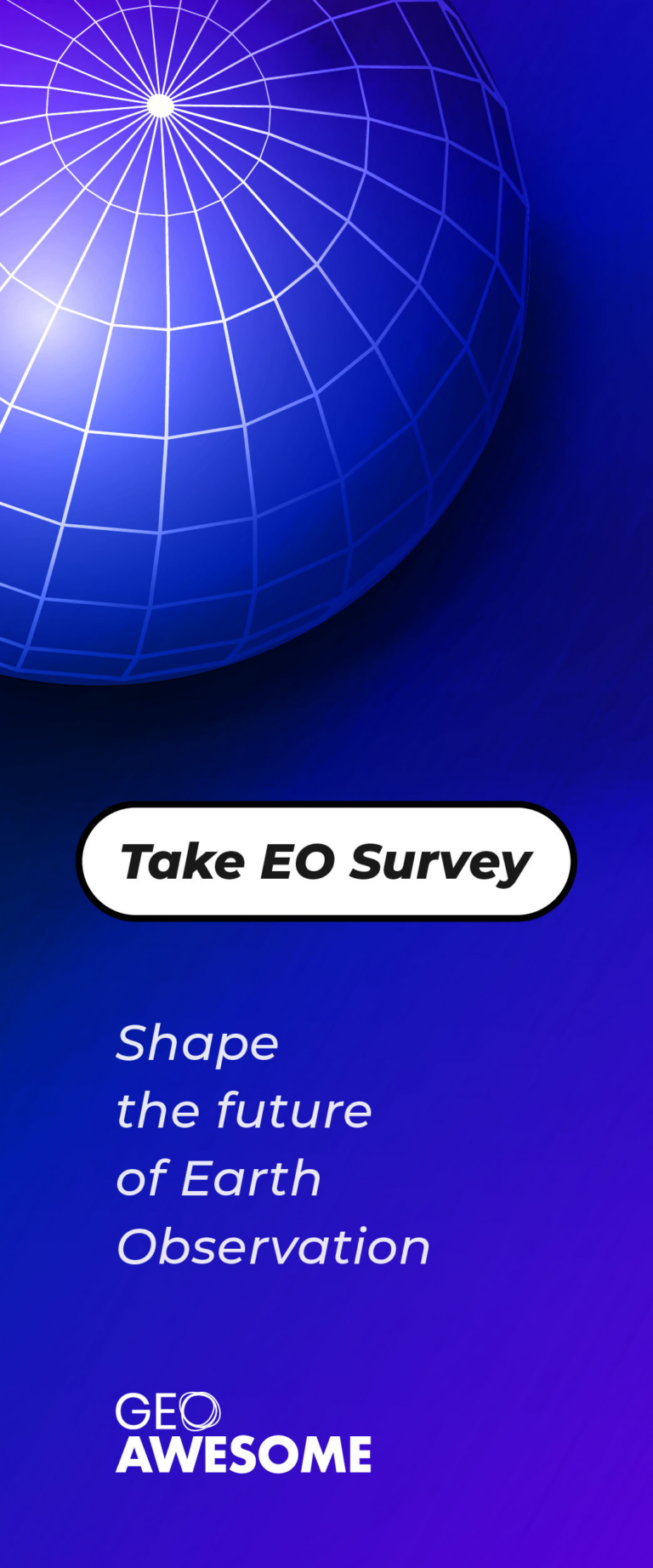 Read on