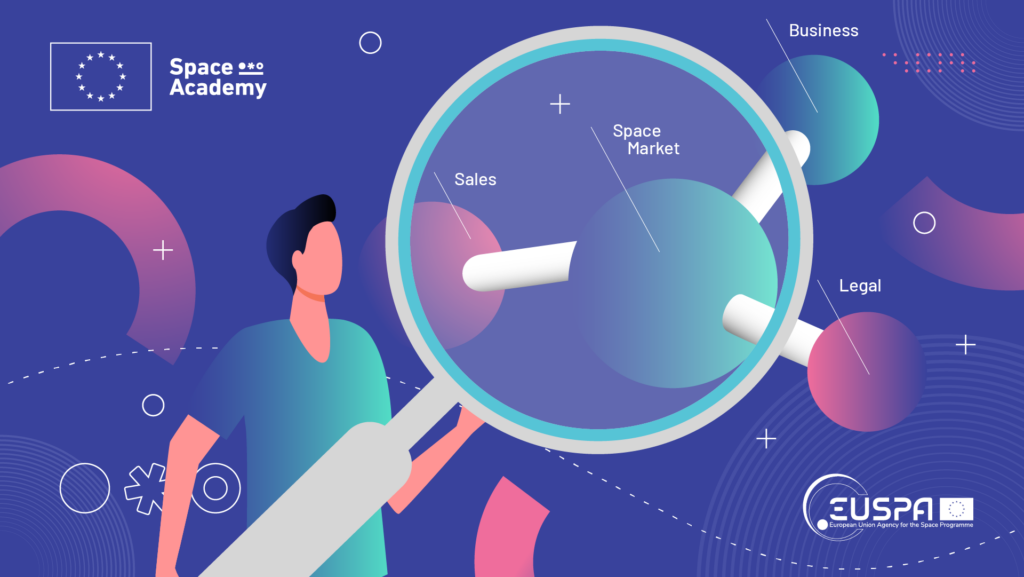 #Business #Ideas
EUSPA Space Academy – where entrepreneurship meets space technologies
Over the last decade, space has been altering the way we live and work. From our cars' navigation systems to the map on our mobile phones, the benefits of satellite technology are simplifying our everyday lives. With the steady and continuous growth of the European space sector, entrepreneurs, and European small-and-medium-sized enterprises (SMEs) have shown a great interest in developing innovative technologies that could allow significant cost reductions and offer new products and services. It is not by chance that the downstream sector is not only the fastest growing area, but also brings the highest economic returns. As such, European entities are more and more interested in fueling and boosting space innovators with greater investment and more emphasis on space entrepreneurship opportunities powered by European funding and technological capabilities.
With the advancement of space downstream applications thanks to easy and instant access to space data and signals, businesses nowadays have more chances to develop new technologies and added value solutions. Though start-ups face some big challenges when looking to launch their products and services. A general lack of business knowledge and access to mentors and experts across the entrepreneurial value chain pose a series of important hurdles to overcome. European space entrepreneurs seeking funding, in particular for research and development (R&D), and product development, also frequently find themselves lost in the endless stream of information available inside the EU.
And this is where the EUSPA Space Academy comes into play!
The European Union Agency for the Space Programme, EUSPA, launched the EUSPA Space Academy, an online training programme providing a comprehensive curriculum and tailor-made support with an interactive and easy-to-use interface. The training is free and open to every interested entrepreneur.
The holistic curriculum covers seven topics necessary for a downstream start-up to succeed. These are: EU space data and signals, team and resources, customer and sales, product, business, finance, and legal matters. Each of these topics are supported by live sessions with renowned experts from academia or business, such as office hours, workshops, and mentoring sessions with designated trainers.
The EUSPA Space Academy is "the" opportunity of the year for entrepreneurs and start-ups seeking to unlock their potential and commercialise their ideas. EUSPA aims to foster the development of an innovative and competitive European space sector and this programme is a concrete example of an innovative answer to the business challenges of today's era.
You can find more information on the official website of the EUSPA Space Academy: https://www.euspa.europa.eu/spaceacademy/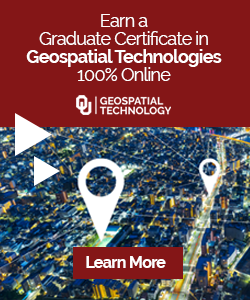 The community is supported by:

Next article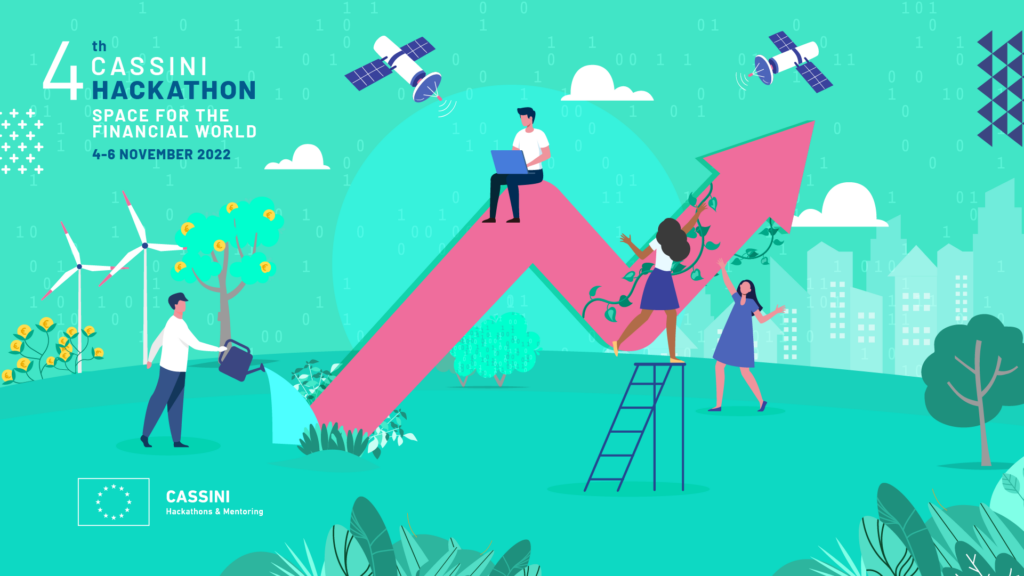 #Events #Fun #GeoDev
Hackathon Alert! Space and Earth Observation technologies for the Financial World
The largest European space and earth observation hackathon is back with its 4th edition. This time the CASSINI Hackathon will challenge you to use geospatial and space technologies to develop new products and services that contribute to the future of finance, insurance, and investments. You will be tasked to develop ideas that help enable green and sustainable investments, introduce new risk and damage assessment products, and help investors make better data-driven decisions that reduce risk and exposure.
The CASSINI Hackathons and Mentoring, initiated by the European Commission, is a  series of six hackathons that tackle global challenges using European space technologies. Now in its fourth edition, this hackathon provides access to European space data, information and signals from Copernicus,  Galileo and EGNOS, plus other valuable tools to help participants with pressing challenges. The top ideas will be awarded at both local and EU levels, and the overall winners will enter a  six-month mentoring programme that includes 100 hours of customised expert mentoring.
Here's what to expect
The hackathon will take place on 4-6 November 2022 at ten locations across Europe, including Barcelona, Lausanne, Turin, Strasbourg, Antwerp, Frankfurt am Main, Maribor, Prague, Vilnius and Espoo. Each site features its own unique set of experts,  prizes, and additional special features. Participants can select any location they wish.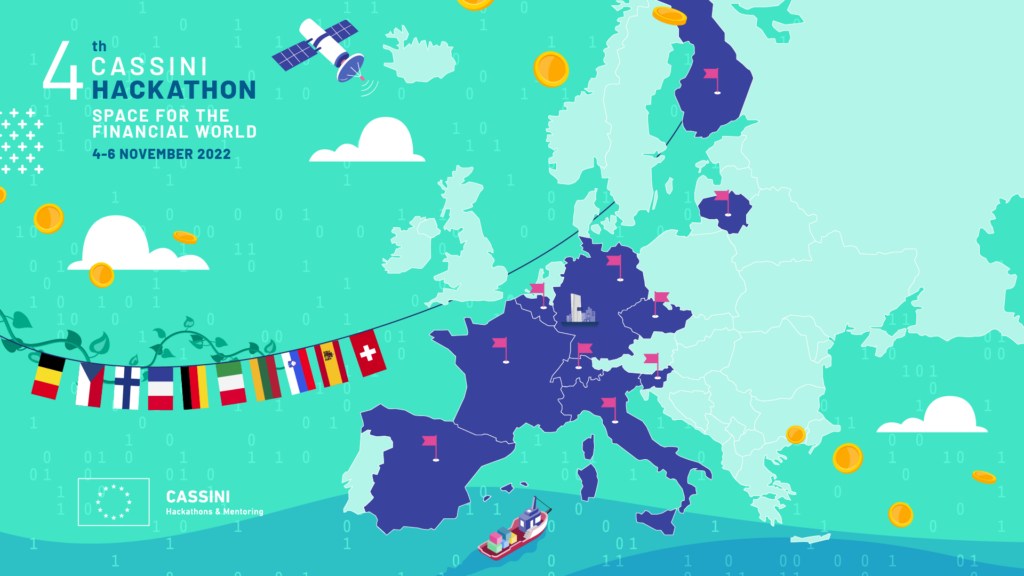 Your team will choose to solve one of three challenges, all related to the theme of the European financial industry:
Enabling green and sustainable investment: Develop products, devices, or services to enable green, sustainable, and impactful investments. For this challenge, participants are encouraged to dive into the areas of social/environmental impact investing, ESG and SRI  focused portfolio development, sustainable business operations and carbon offset trading.
Innovating financial tools and technologies: Develop products, devices, or services to create new or improved forms of insurance and financial instruments for businesses and consumers alike.  For this challenge, participants are encouraged to dive into the areas of traceability for banking and financial institutions, claims and damage assessment, risk modelling and risk assessment,  novel and innovative insurance products, index production, and financial software or mobile applications.
Advancing global financial intelligence: Develop products, devices, or services to advance global financial and market intelligence. For this challenge, participants are encouraged to dive into the areas of commodities trading, stock market intelligence, and financial risk reduction.
No previous space experience is required! This is your chance to engage with the sector, even if it's for the first time, as the event aims to bring together individuals from diverse backgrounds. The application process couldn't be easier: Simply choose a challenge and decide how you'll leverage EU space technologies to reshape the European financial industry. Learn more and register here: cassini.eu/hackathons
Now is your chance to become part of this exciting European initiative to promote EU Space technology and its many applications. Hack with a purpose and leverage EU space data, services, and signals to strengthen and transform European financial services! Use your ingenuity and drive to advance the digitalisation and greening of the European financial sector today.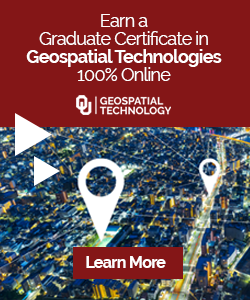 Read on