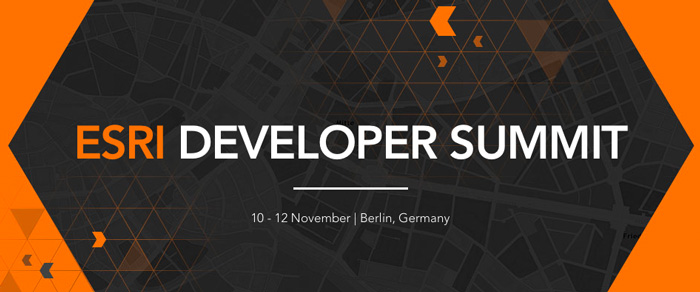 #Featured #People
'@EsriDevSummit – Learn awesome stuff Esri does in Berlin, Nov 10-12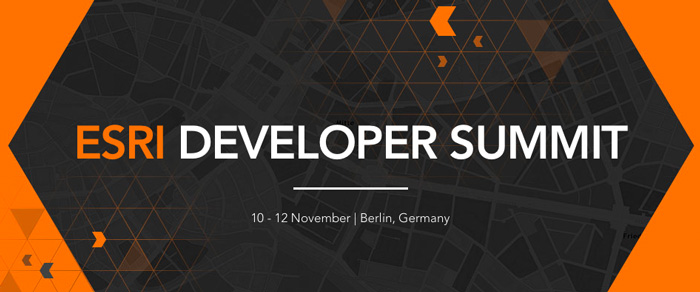 Did you know Esri is working on a massive number of innovative apps, SDKs and APIs for all-things geo? They're putting it all on display at Esri DevSummit in Berlin and giving developers in Europe the opportunity to learn more about the tools and technologies for creating mapping applications or adding maps to their existing apps.
The @EsriDevSummit in #Berlin is only weeks away & you know what? We got a free pass waiting for you! RT to win 🙂 pic.twitter.com/h4f6ZbWtGN

— Geoawesomeness (@geoawesomeness) October 23, 2015
Whether you're an app developer who's interested in maps or a GIS professional who's learning how to code, you will find a lot of presentations and workshops for yourself. The skill level of different sessions range from beginner to advanced. There will be multiple sessions covering all kinds of mapping applications built with Python, JavaScript, .NET and OS X as well as native devices using as iOS and Android. Also sessions on 3D mapping, geodatabase management, open data portals, offline apps, and open source projects, just to name a few. You can check the detailed agenda here. Moreover Esri will offer in-depth training and one-on-one sessions with the company's development teams.
If you're thinking about setting up your own geo start-up, it is also the event to go. Some time ago Esri followed an interesting path to push the innovation in the industry to people, rather than trying to save the world on their own. With that approach start-ups don't have to reinvent the wheel, Esri provides a platform on top of which new players can innovate and provide solutions. To make it even easier the company launches a start-up programs, where young companies can get full Esri software package for free on the top of mentoring and incubation. It's worth to come and talk start-ups and Esri start-up team which will be there.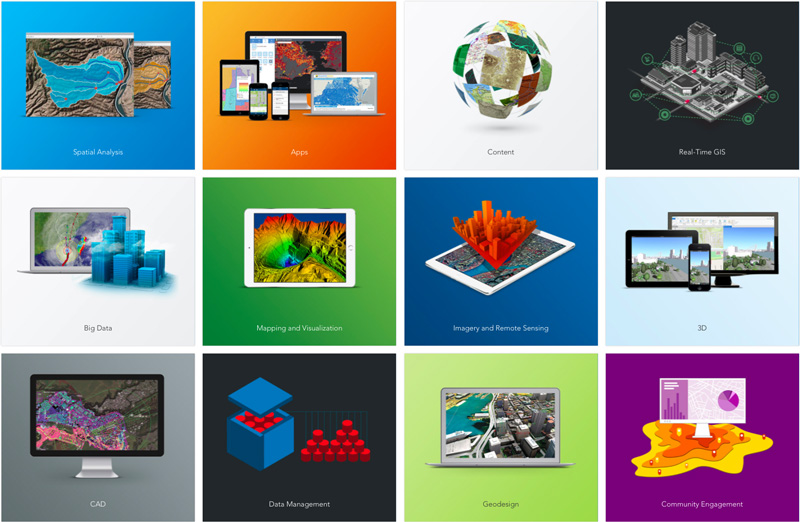 This year, DevSummit will focus on two big trends that are changing geospatial development: app builders and modernized APIs and SDKs.
App builders make it easier to create mapping applications that run on any device and all major platforms. Esri offers AppStudio for ArcGIS and Web AppBuilder for ArcGIS. Both give developers the power to quickly build apps without coding, then customize and configure them and add specific features.
Modernized APIs and SDKs come with unprecedented capabilities, giving developers the opportunity to build anything they can dream up. Esri's Quartz release of ArcGIS Runtime SDKs allows developers to build apps with 3D maps, on-the-fly analysis, and offline capabilities. And with ArcGIS API for JavaScript, developers can embed dynamic web apps that are customizable with new vector-based map tiles.
It's definitely the event to attend. Don't wait and register. Geoawesomeness readers get 15% off using GEO15 code:).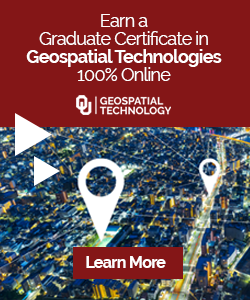 The community is supported by:

Next article
#Ideas
Waiting for the new Bond movie? Check out this map by Esri.
Last week the new Bond movie – Spectre has hit screens around the world. Every fan of the series knows that agent 007 has certainly more stamps in his passport than most of us.
Marking the release of Spectre Esri decided to map every location the famous agent visited in all 24 movies, starting from Dr No (1962) and finishing will all known locations from Spectre (2015) including Mexico City, London, Rome, Austria and Morocco.
The interactive map shows 146 visits made to 49 countries. London is naturally the most frequented place, while Hong Kong, Istanbul and Venice have all been visited three times. Interestingly we see that Bond has only visited the United States once since the Roger Moore era.
Roger Moore is also the most travelling Agent 007 with 44 locations visited during his 7 Bond movies. Sean Connery, who also made seven films, is in second place with 32 places visited.
O boy, I can't wait to go the movies.
source: Guardian
Read on