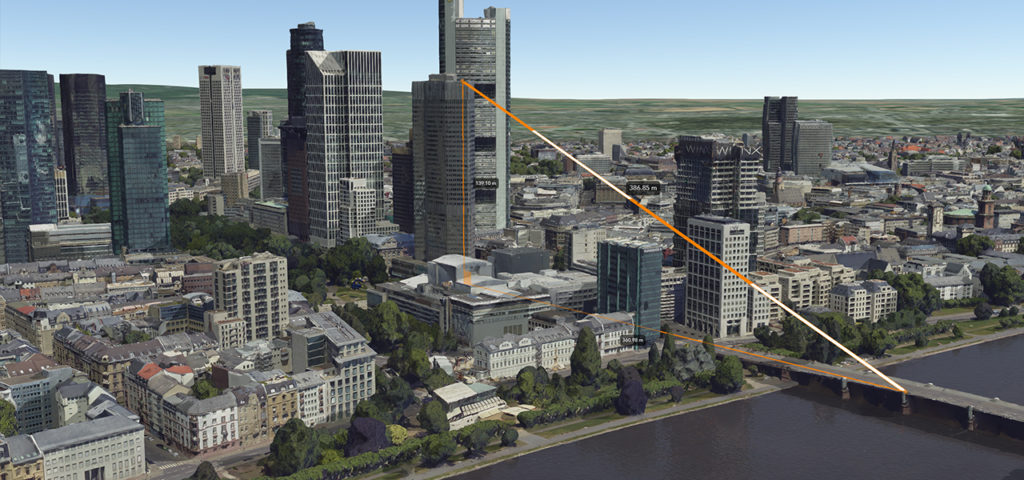 Why is nFrames acquisition by Esri huge news for the whole GIS industry?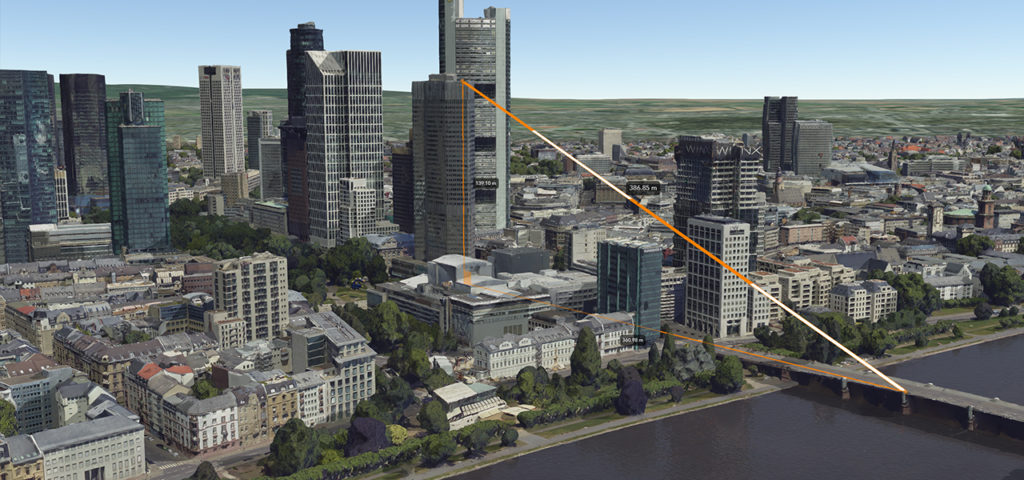 Big news arrived at the turn of the last week when Esri acquired nFrames, a Stuttgart based photogrammetry software company. I believe that this news is one of the most relevant in the geospatial industry we had a while.
But the news itself does not comes as a surprise, as with this acquisition, Esri is filling a significant gap in its 3D reconstruction segment. The word of Esri trying to fill this gap from internal R&D has been around for some time. Eventually, the company decided to look out in the market and nFrames is definitely offering one of the best products out there.
Esri has been developing 3D visualizations and modelling capabilities for a long time now, but their work has always revolved around vector data space in their products such as Esri City Engine or ArcGIS Pro. Although Esri can read all the open raster, point cloud and 3D mesh file formats it required 3D party software or engines to generate these products. In their Drone2Map product, Esri works on Pix4D engine. SiteScan, a product acquired from 3DR earlier this year, which is a drone mapping platform for the construction industry also works on Pix4D.
Being a third-party software, Pix4D curtails the workflow and the quality of the final product you develop e.g. the interface for accessing images based on 3D point clouds or measuring directly on orthorectified images, etc. Another limitation of Pix4D apart from being a third party software is that it has been developed for relatively small volume data processing. It works well for a typical construction site but not for the entire city or region.
nFrames software, on the other hand, had been designed primarily to work with huge aerial dataset. It easily scales 3D data creation to large cities or even whole countries and provides True Orthophotos, 3D point clouds, and photo-realistic meshes. With such capabilities, nFrames was never a competition to Pix4D or AgiSoft, but definitely one to the Bentley's ContextCapture, who has been an industry standard for 3D City Modelling around the world.
Esri is own for its a strong presence in government and public sector and with its own 3D reality capturing engine, the company will be able to potentially take a sizable chunk of the business from Bentley which traditionally didn't have to care about marketing and business development as its technology was far ahead of the competitors.
The current plans of Esri are to integrate nFrame's SURE with ArcGIS Pro and to deliver its users a package that covers it all end-to-end from the capture to analysis. The company also intends to incorporate SURE with its other products like Drone2Map and SiteScan too. We can expect that it will take 1-2 years for the whole integration process. nFrames team will continue to operate in Stuttgard as a new Esri, R&D centre focusing on building reality capture technology.
Hearty Congrats to nFrames Team!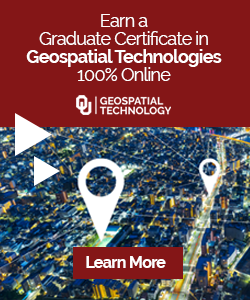 The community is supported by:

Next article
Google uses satellite data to add wildfire location-tracking to Maps, Search
There are dozens of large wildfires burning across the United States right now – almost a third of them in California. As more than 45 million residents grapple with excessive heat warnings or fire weather advisories, Google has ramped up its efforts to provide deeper insights for areas impacted by ongoing wildfires. Now, when users will search for things like "wildfire in California" or a specific fire like "Kincade fire", Google Maps and Search will show them a near real-time map of wildfire boundaries.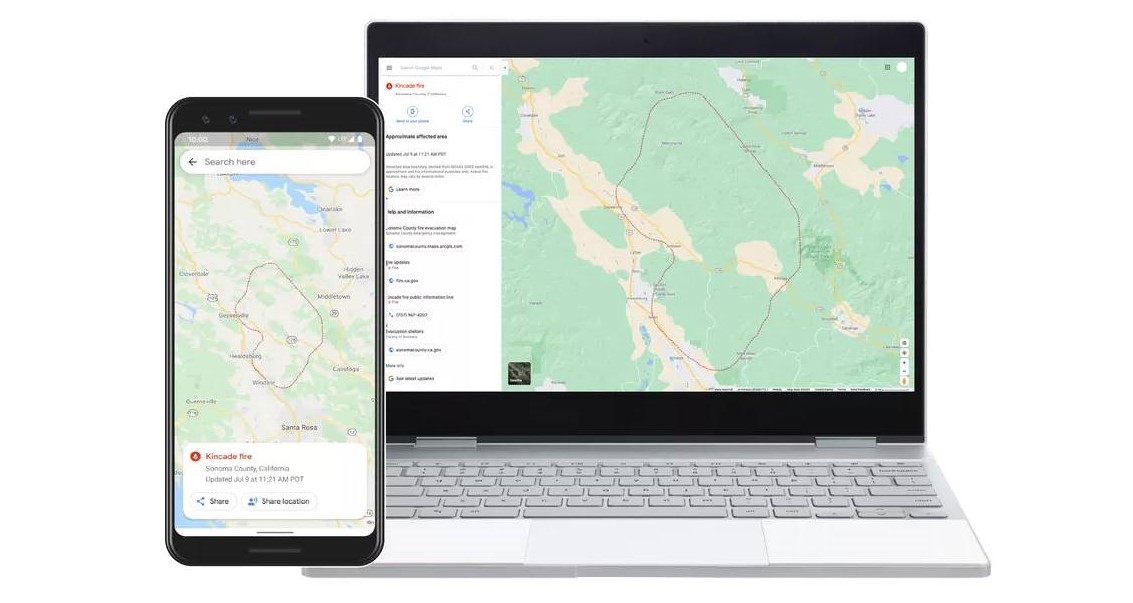 Using satellite data from the National Oceanic and Atmospheric Administration's (NOAA) GOES constellation of satellites and leveraging Google Earth Engine's data analysis capabilities, the search engine giant is keeping a watch on "hot spots" or large wildfires on the Earth's surface. The data is being refreshed nearly every hour.
Once GOES' infrared and optical sensors and Earth Engine identify an affected area, Google creates a digital polygon — the red boundary line you see on the map in Search and Google Maps — to highlight the wildfire impact zone. If multiple large fires are active in the same region, users may see several polygons in the same search result.
Yossi Matias, VP Engineering & Crisis Response Lead, Google, explains that this feature was first launched as a tool for first responders, emergency management personnel, and the community during the major California wildfires of 2019. "We collaborated with organizations, like the California Governor's Office of Emergency Services and Boulder's Office of Emergency Management, to gather expert recommendations on wildfire preparedness and response. Their feedback throughout our 2019 pilot helped identify what information is most useful during emergencies," Yossi says.
Google has been bridging the information gap during crises since 2010 when the devastating Carmel Mountain fire started blazing outside its offices in Israel. Since then, the tech heavyweight has initiated Public and SOS alerts for hundreds of thousands of crises around the world – right from wildfire mapping and flood forecasting to earthquake detection and alerts.
Now read: How Google is using submarine cables as earthquake, tsunami warning systems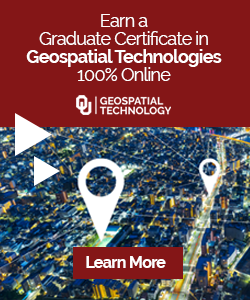 Read on