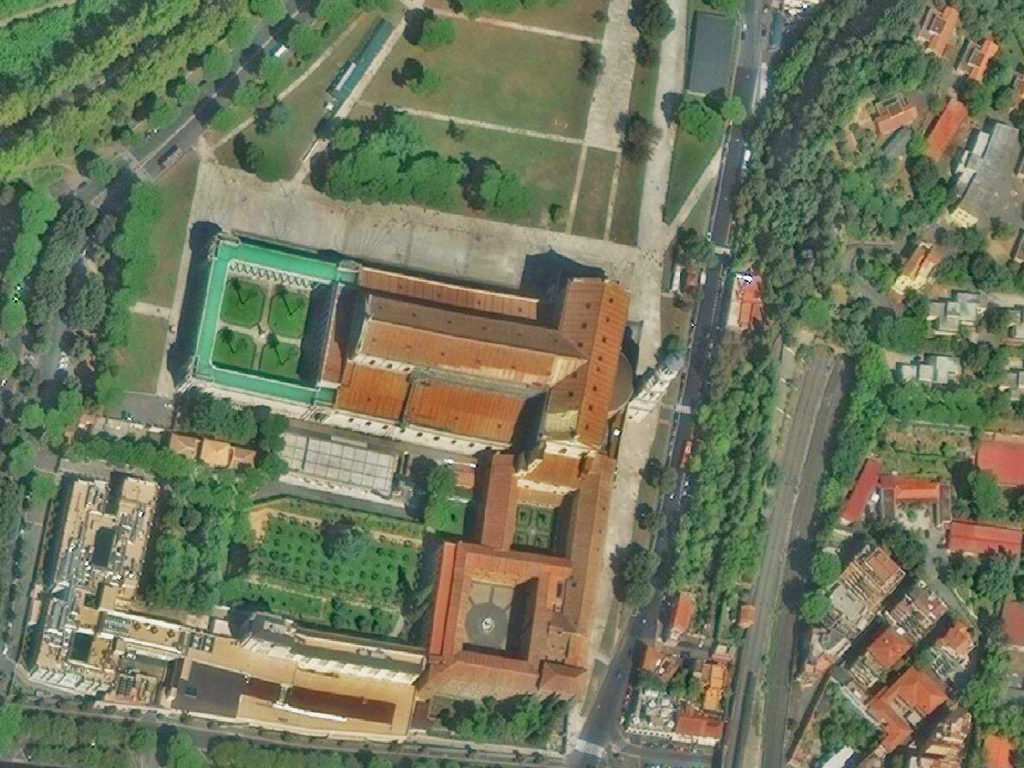 Top 10 largest churches in the world on satellite images
Easter is the most important Christian festival. It celebrates Jesus Christ's resurrection from the dead, three days after he was executed. We would like to celebrate it in the most GeoGeek way. Below you will see the list of the world's largest church buildings by area.
The images are a courtesy of Terraserver.com.
10. Basilica of Saint Paul Outside the Walls, Rome, Italy – 8,515m2 (IV–1823)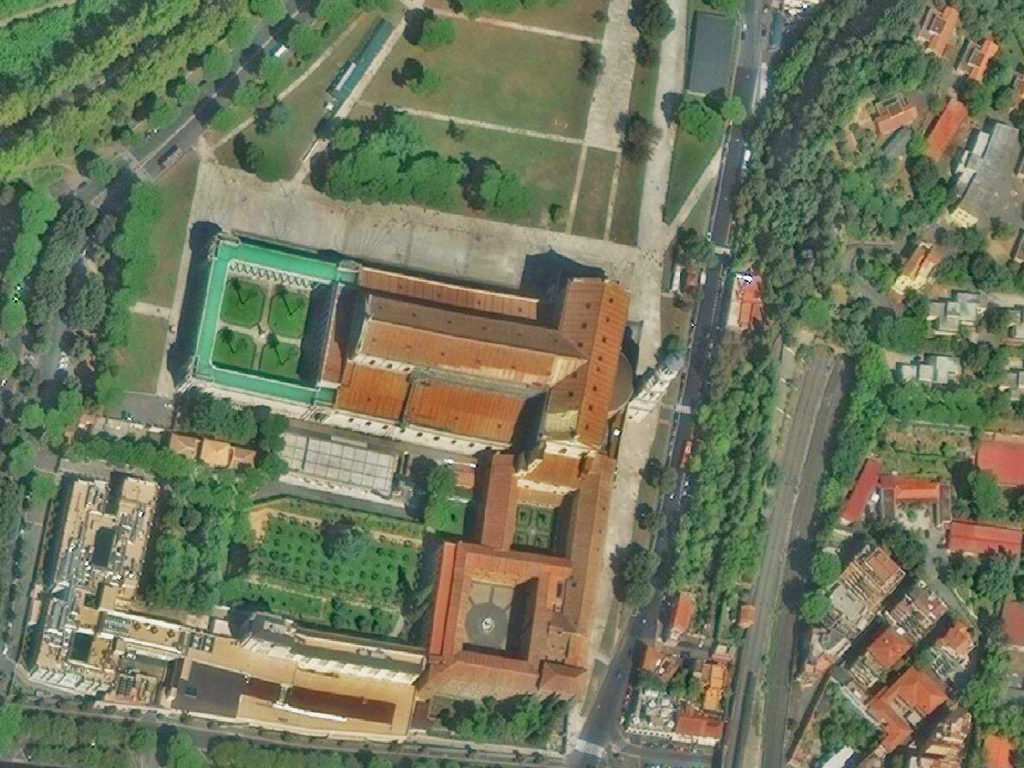 9. Church of the Most Holy Trinity, Fátima, Portugal – 8,700m2 (2004-2007)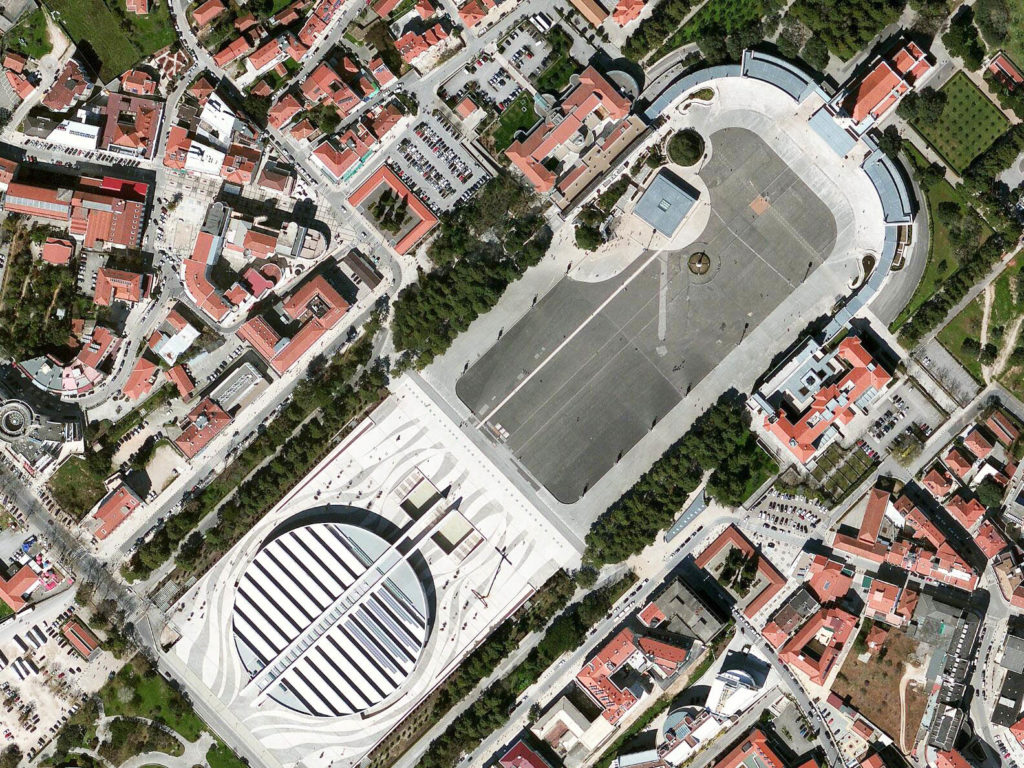 8. Liverpool Cathedral, UK – 9,687m2 (1904–1978)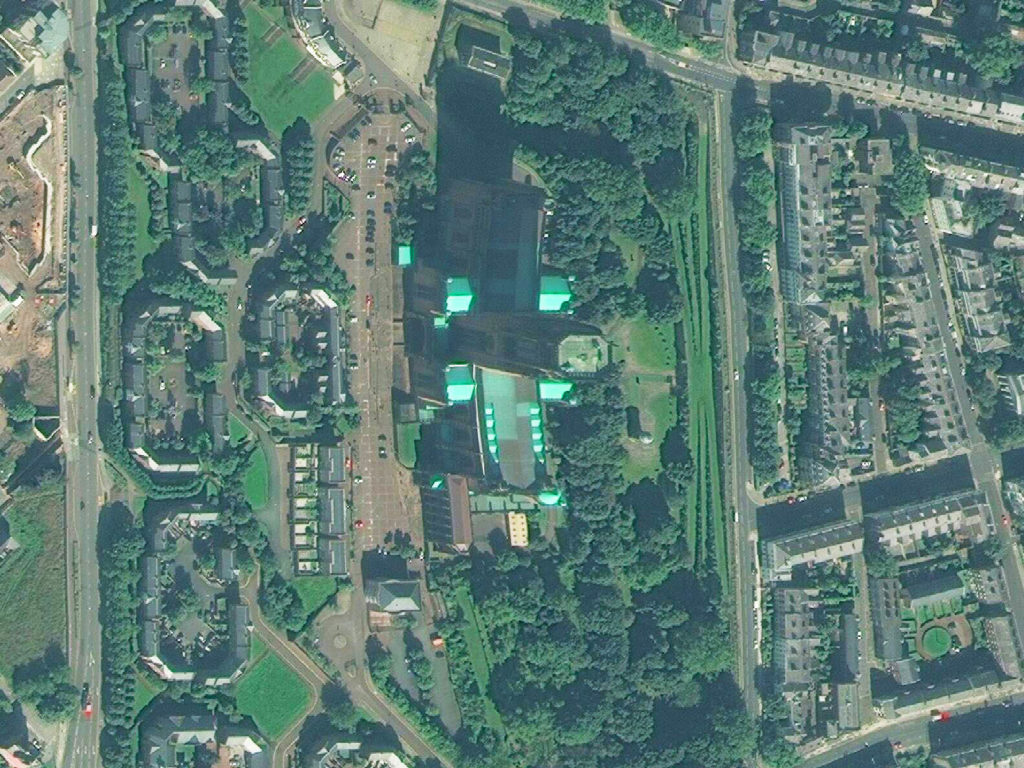 7. Abbey of Santa Giustina, Padua, Italy – 9,717m2 (1501–1606)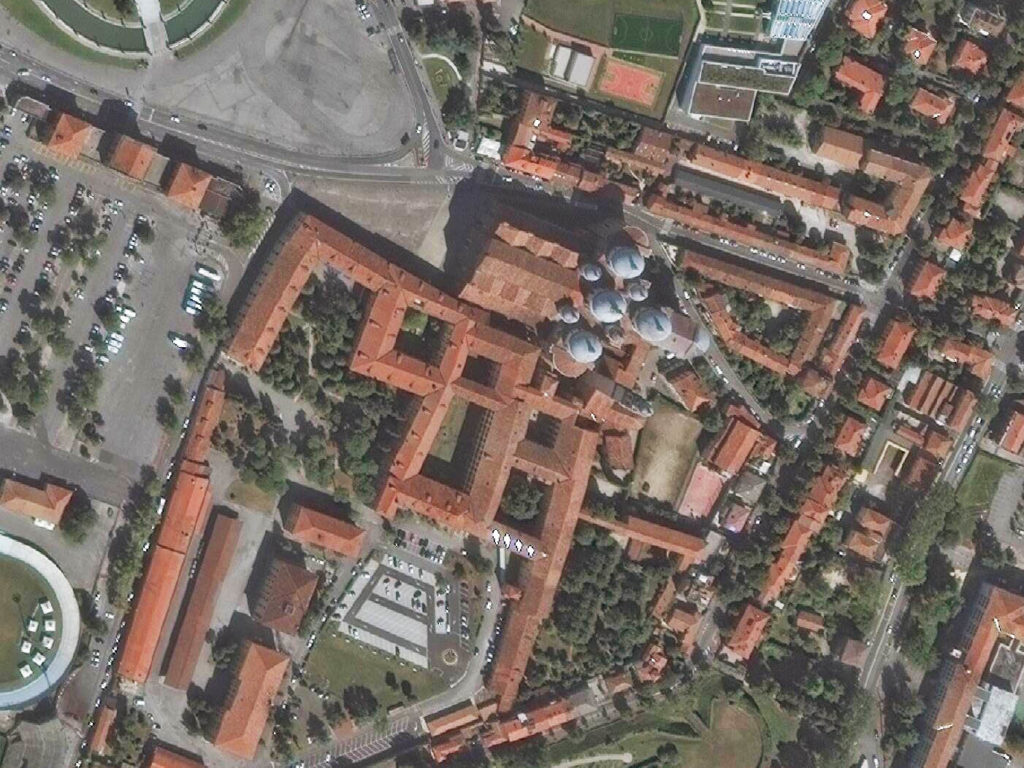 6. Basilica of Our Lady of Licheń, Poland – 10,090m2 (1994–2004)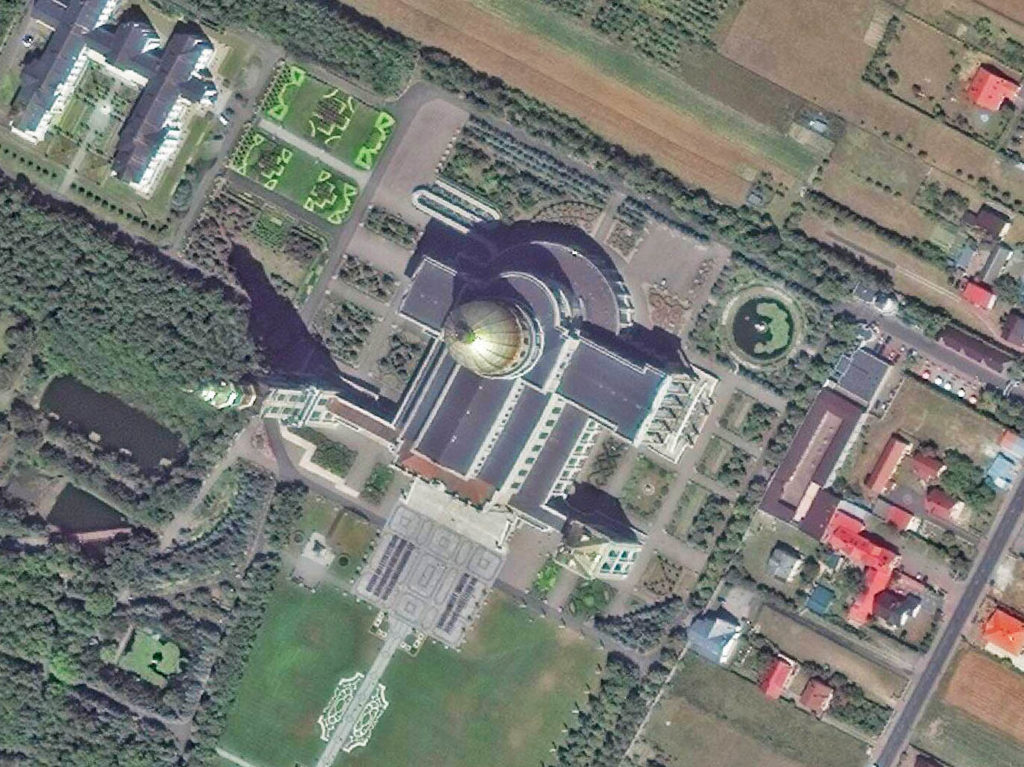 5. Milan Cathedral, Italy – 10,186m2 (1386–1965)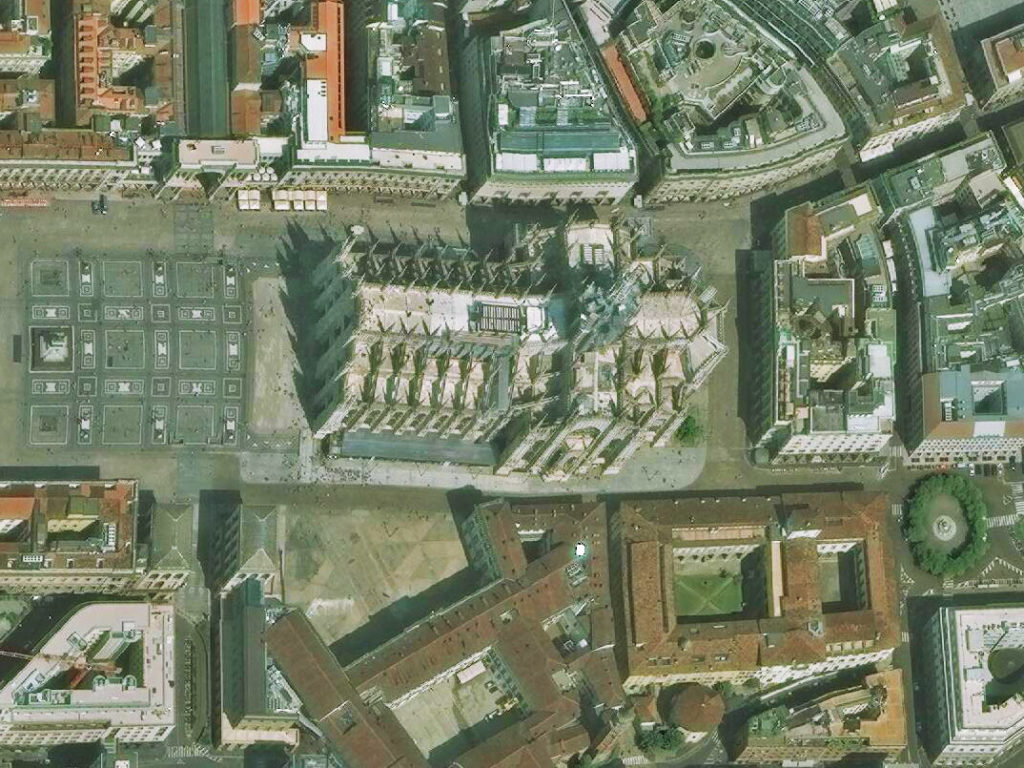 4. Cathedral of Saint John the Divine, New York – 11,200m2 (1892–present)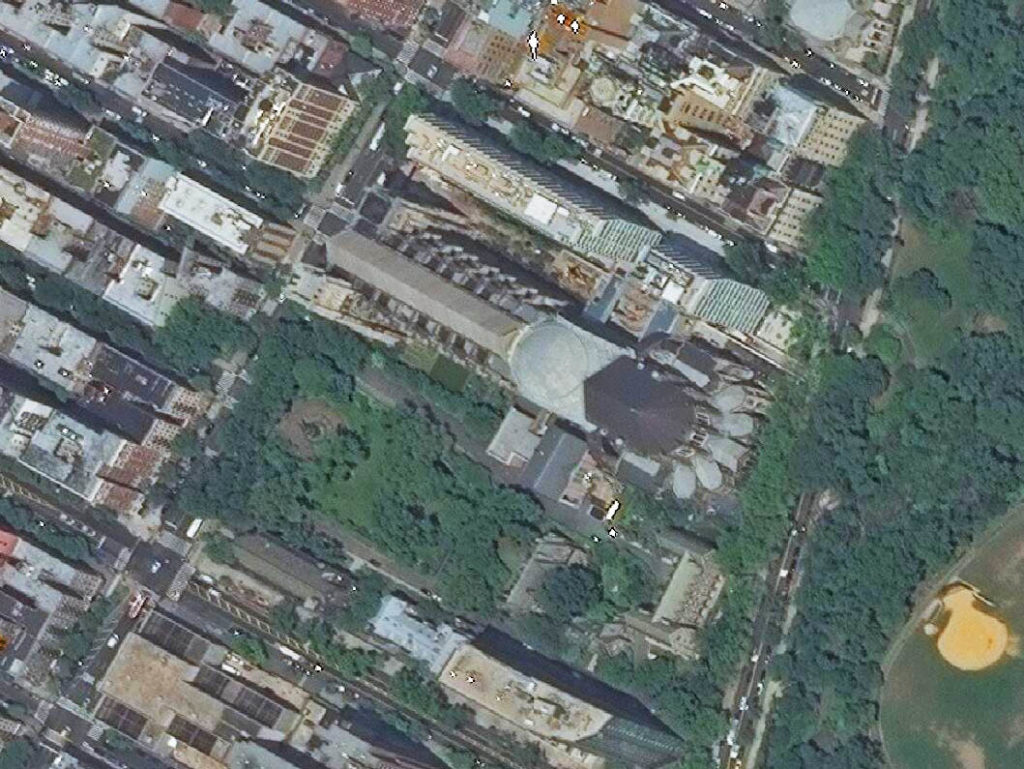 3. Seville Cathedral, Spain – 11,520m2 (1401–1528)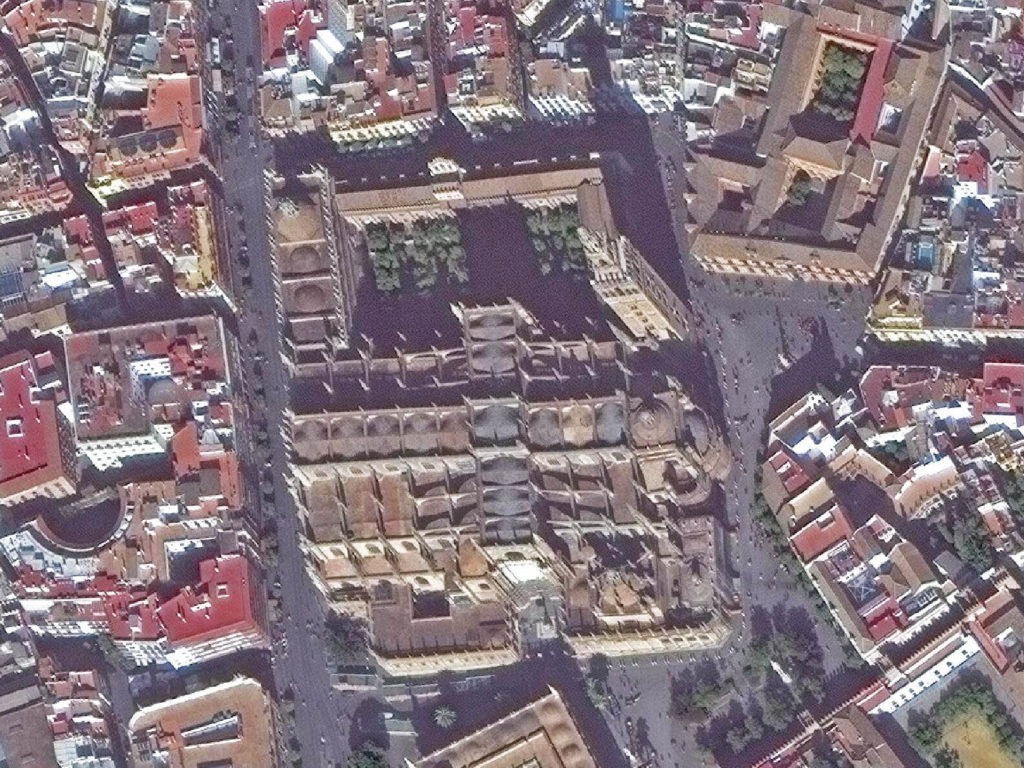 2. Basilica of the National Shrine of Our Lady of Aparecida, Brasil – 12,000m2 (1955–1980)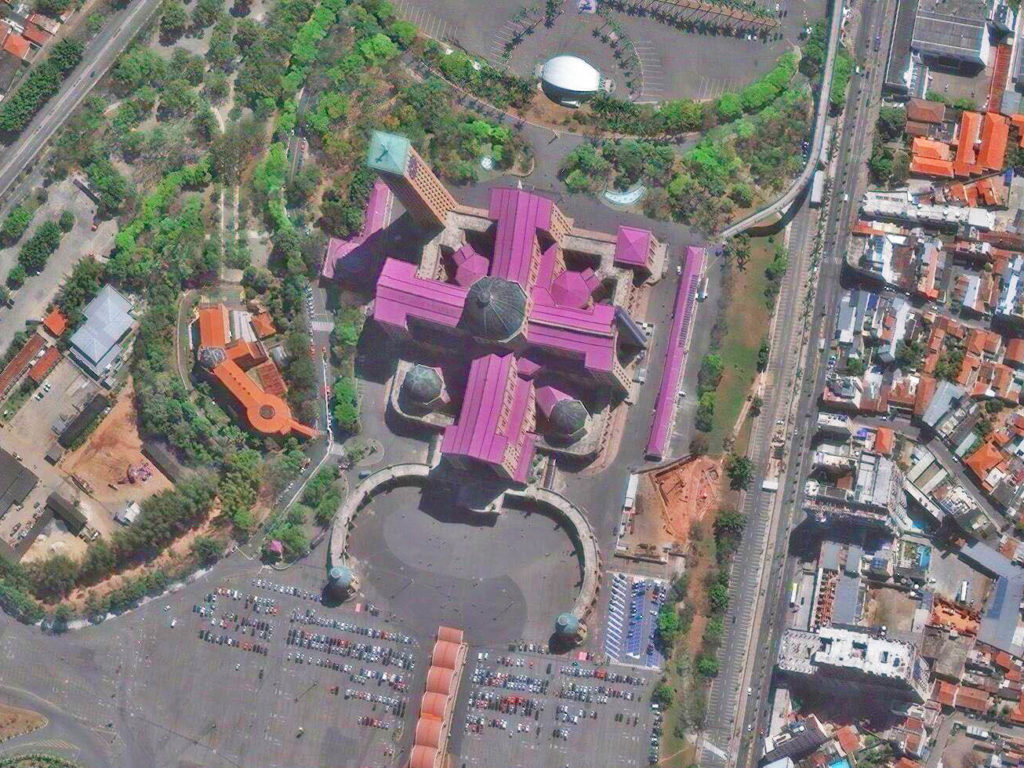 1. St. Peter's Basilica, Vatican City – 21,095m2 (1506–1626)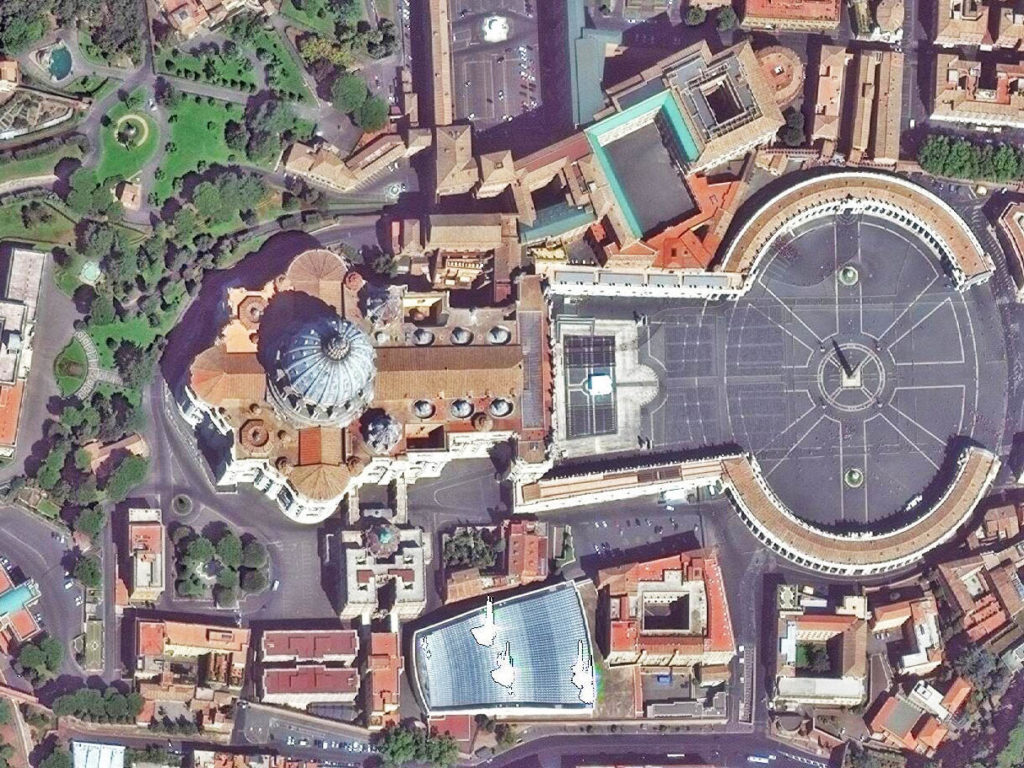 The community is supported by:

Next article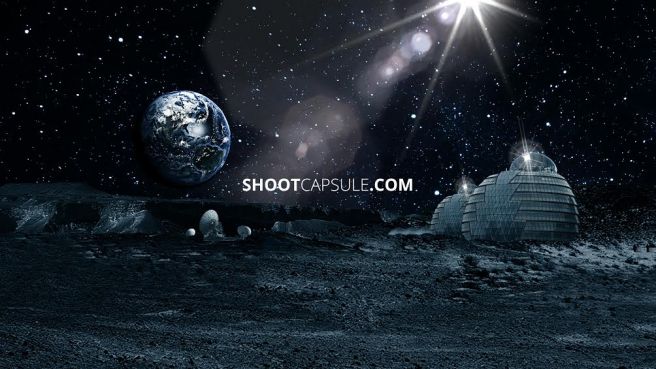 Interview with the CEO of ShootCapsule – a startup that wants to send your data to the moon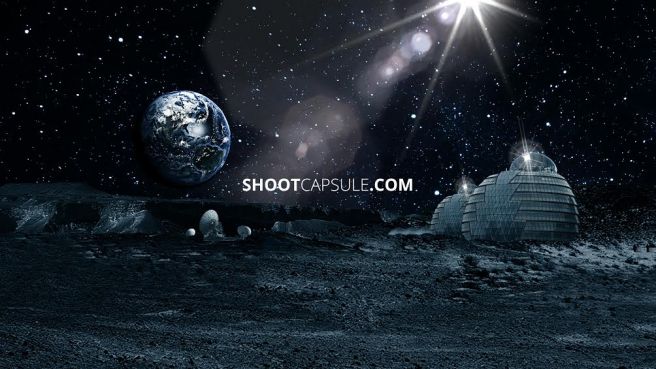 Recently I had the pleasure of having an interview with Patrick Gajda – the CEO and founder of ShootCapsule, an amazing company which started as a small startup, now it becomes a recognizable player in the space sector.
Hi Patrick, thanks for finding time for us.
Hi Wiktor, thanks for having me.
For starters, I would like to ask what is the ShootCapsule? What is the main idea behind it?
The idea that was behind the ShootCapsule was the desire to create a digital monument for the 21st century. That's how the idea of a digital time capsule on the moon came about. At first, that was my goal. But my aspirations were bigger and bigger. Thanks to the support of my closest associates and investors, I decided to take an even bigger step and risk. So now ShootCapsule is the first private company in space sector which connects technology and marketing. What do we want to do? Firstly, we are currently working on designing and building first data server which we will send into Space. Our goal is to give an opportunity of the data backup on ShootCapsule's server to private and public entities and research centers in Space. But, this same server will be also the first digital time capsule on the Moon. We have a possibility to connect every culture, religion, nation, tradition, society, generation and create the monument of our history.
I must say that I am quite impressed. Could you share with us how the idea came into your mind?
Well, almost every child dreams about Space and I was one of them. It was obvious to me that Space is the future and I wasn't wrong. When I was older I thought it would be great to have a chance to create a time capsule – a place where everything stays safe forever. To sum up, I've just connected my childlike passion for Space with a need of creating something really meaningful.
But, if you are asking for the idea of a data server from a technological side, it was dictated by several factors. As I mentioned, my aspirations were growing all the time. In addition, I have been observing developments in the space industry for years. I think my project has enormous potential and the demand for such solutions will be bigger and bigger. I was lucky in my life that I hit people who share my dreams and support me, so I decided to start realizing all my plans.
From idea to a startup. Could you share with us how did it evolve over time? What's the story there?
At the beginning of our story, I started looking for someone who was ready to create the website. I came across Dominik Ucieklak and he seemed to be very interested in my idea (right now he's not only co-founder of SC but also Chief Quality Manager). He also directed me to Stanislaw Olszak who designed our website in the end and became one of the co-founders too. As our ideas started to grow, we decided to involve more people. In our office, it's all about creativity and dedication, passion to the project, but what is the most important thing – every day, each of us is working incredibly hard on common success. Sometimes there is a moment of doubt and fatigue, sometimes we work a dozen or so hours a day, but we motivate and appreciate each other.
Was it challenging to be first in the market?
Definitely. Everything we do is based on our intuition. We have no-one to look up to. Yes, there are people like Elon Musk or Jeff Bezos that are close to our heart, but they are doing something completely different. They only inspire us to work hard and they prove that everything is possible. But, we have to figure everything out on our own. And sometimes it sucks. Anyhow, we're staying positive.
I looked into your website and I saw that you are partnered with Amazon and Paypal. What role do they have in your project? Could you tell us a little bit about them?
Well, our servers belong to Amazon and PayPal lets you pay for our service. It's important for us to cooperate with brands that are well known for our customers. As of today, I can not say more. You have to forgive me.
How do exactly plan to deliver capsule into the Moon? Tell me a bit more about technologies which will be used to accomplish your idea.
As I mentioned earlier, for years I have been paying close attention to the development of the industry. For a long time, I watched Rocket Lab from New Zealand, their activities and how they develop. A year ago I decided that in cooperation with them and using their ELECTRON rockets I want to send my servers into space. With regard to delivery of cargo to the Moon, we finish negotiations with one of the companies. In the nearest future, we will certainly announce who is our next partner.
Who is your target audience? Who might benefit from it?
If you are asking about our marketing concept, our project grows every day, we are noticing that ShootCapsule can be for everyone. No matter if we are talking about very serious projects connected with a space sector or just a marketing idea, we believe that everyone should have a chance to left something for the next generations.
The project exists for a few years now. Could you share with us what you already accomplish?
We were able to build a strong team of creative people dedicated to this project and that's the most important thing. We've built quite good social media reach and we're doing everything to connect with our targets on a daily basis. Also, we've reached our investors and now our financial situation is stable. About our technology – at the moment, for the sake of the good of the project, I can not reveal details
After completing your target, what will your company do afterward? What is your vision for the future?
The moon is only the first step in our journey. For sure, our plan is to increase the number of servers in Space, but this depends on the expansion of the Space sector. Data is one of the most important things in this process so development and construction of solutions to data storage are necessary.
Do you plan to use data located on the surface of the Moon for further projects?
My priority is the security of data that will be stored on the Moon. I will definitely develop both marketing and technology because I think both ideas are right and promising.
I think the idea is great and I hope you will succeded. Thanks again for your time.
Thanks Wiktor for the interview.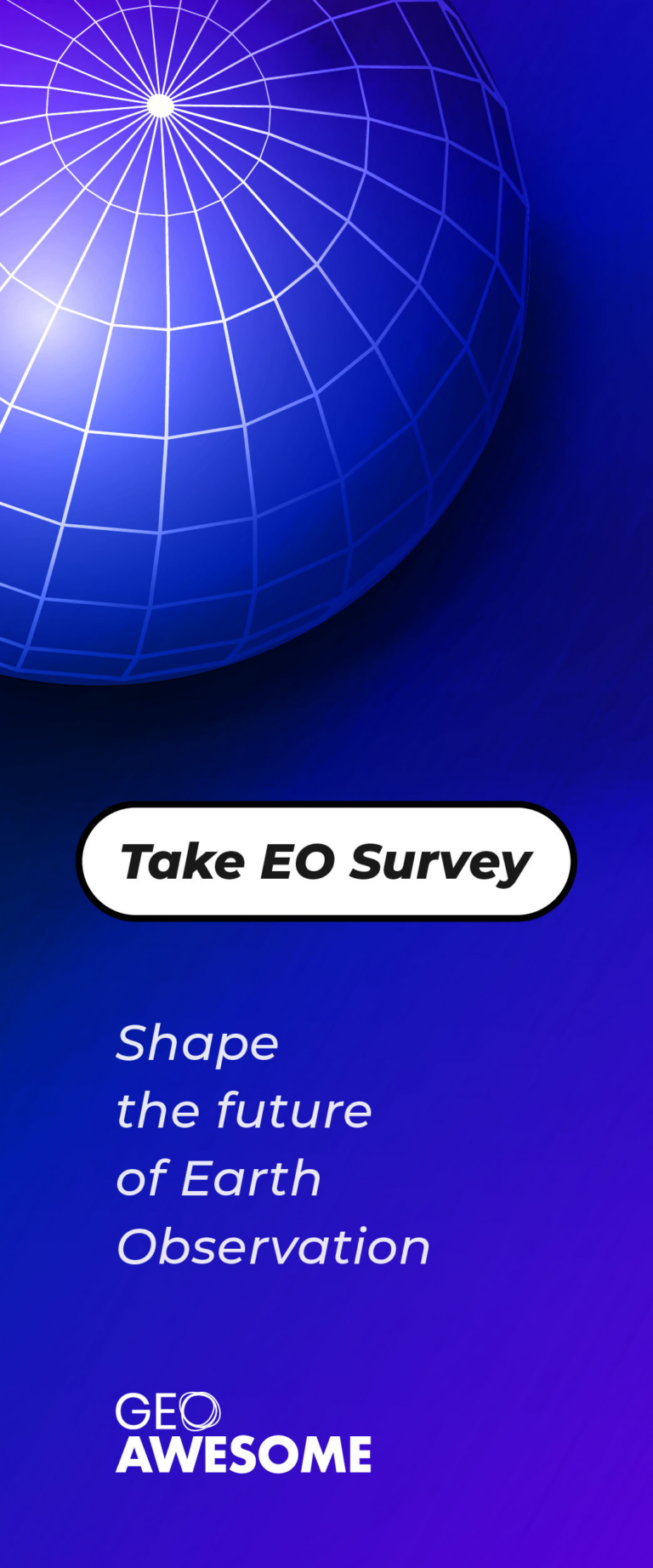 Read on