The entire earth photographed from space each day
With the increasing number and enhanced resolution of Earth-observing satellites tracking occurrences on our planet from above is becoming feasible. The launch of World-View-3 in August 2014 has advanced the resolution of sensors in space once more and now stands at incredible 31cm pixel size allowing to capture small cars and even mailboxes.
But is it indeed possible to scan the entire earth each day? – This is exactly the mission of the San Fransisco based Company Planet Labs. In January this year Planet Labs launched the first swarm of 28 mini satellites and complemented the mission with subsequent 43 units in order to reach a total number of 71 "Doves", as the company calls their mini satellites. The "Doves" are designed as nimble imagers, which is a major design difference to the prevailing philosophy of building powerful, rigorously tested and thus expensive earth observation satellites. The advantage of the mini satellites over other missions is therefore not their resolution of 5m (there are EO satellites with a much greater resolution) but first their number, making daily vast scans of the Earth's surface possible, and secondly their simplicity ending up in cheap design and operating costs. The latter reason explains also why an only two year old company was able to gain ground in a rather cost expensive and knowledge driven sector: The company does not have the high risk of losing a satellite, in opposite, they can be sent into space without begin perfected, as continuously updated satellites with improved units can be re-launched in order to replace failed ones. – The need for long lasting testing is therefore spared.
One of the problems that the company faces in terms of everyday global data coverage is the removal of cloudy pixels in their stitched images. Planet Labs is developing algorithms to choose the best and clearest pixels for a world wide mosaick, but solely detecting clouds will not solve the problem as cloud shadows, for example, are as severe as clouds themselves.
"Fresh data from any place on Earth is foundational to solving commercial, environmental, and humanitarian challenges". With this scope, the company addresses applications as change detection, customer maps and basemaps, persistant monitoring, planning and logistics for clients in diverse industrial sectors ranging from agriculture, energy, infrastructure and mapping to natural resources.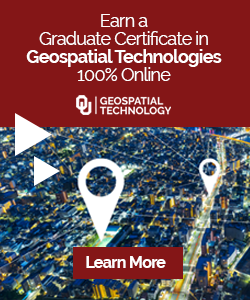 The community is supported by:

Next article
Introduction to Satellite Navigation & GPS on Coursera
Majority of the Geospatial students and professionals are interested in developing applications that make use of the location information from the smartphone, be it HopOver or FourSquare or the latest location based game that Aleks wrote about few days back (GPS Tycoon).
Ever wondered as to how exactly your smartphone (or smart device) locates your position using GPS/GNSS?  If you have always wanted to explore and understand the fundamentals behind Satellite Navigation & GPS, then Coursera MOOC "GPS: An Introduction to Satellite Navigation, with an interactive Worldwide Laboratory using Smartphones" is going to be of interest to you.
It's a six week course that starts today 13th October, 2014.  The MOOC is divided into 2 parts and Prof. Enge and Dr. Diggelen from Standford University will be delivering the lectures.
Part I. Fundamentals of GPS Introduction
Part II. Modern GPS receivers: cell phones, tablets and more!
The course is interesting as it not only discusses the basics of GPS and how it functions but also gets into the fundamentals behind Orbits and Receiver technology. In short, this is a really interesting course for anyone who wants to learn about Satellite based Navigation and Positioning.
Here's the link to Introduction to Satellite Navigation & GPS course website and the Facebook page.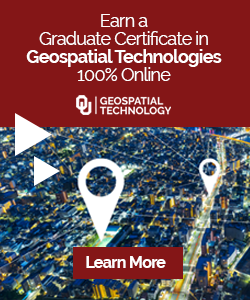 Read on