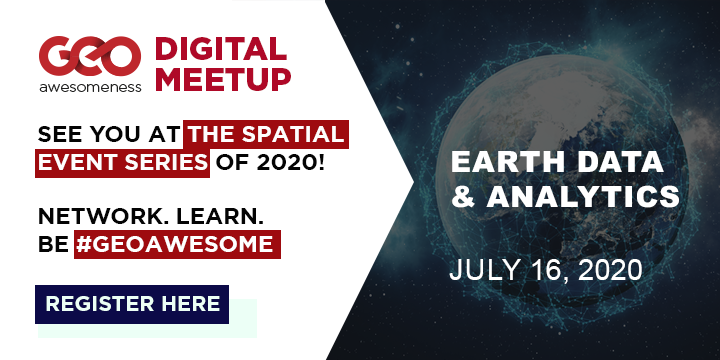 Speaker line-up for Digital Meetup #2: Earth Data and Analytics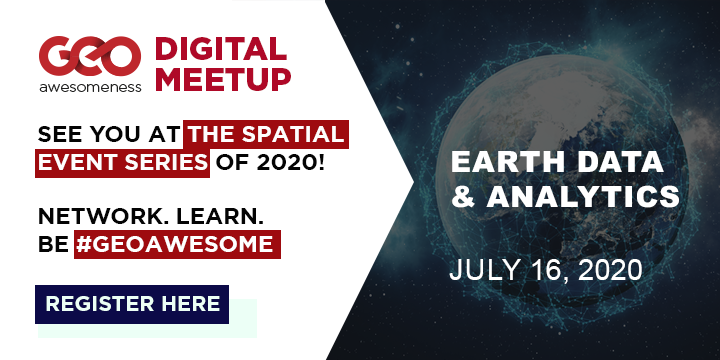 The geospatial industry is going through a period of rapid transformation—as is our world. From climate change and COVID-19 to biodiversity loss and business uncertainty. At the same time, new companies are entering the geospatial arena. With them, they bring unique technologies and solutions capable of solving complex problems across societies. Harnessing the full potential of new technologies and solutions requires an ecosystem that encourages accessibility and innovation.
Join us to learn more about how by bringing together both data and analytics,  geospatial marketplaces help us to better understand our changing world and create positive environmental, societal, and economic impacts. Without further adieu, here is the speaker line-up for the digital meetup on 16th July. Register here.
Mass Adoption of Geospatial Tech in a Fast-Evolving Industry: How and Where API's Can Help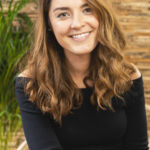 Elizabeth Duffy is the Product Marketing Specialist of UP42 as well as Geospatial Analyst. She works with integrating, advocating for and promoting new partners onto the UP42 platform as well as product education for UP42 users.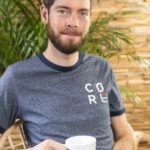 Barry Nagel is the CTO of UP42. In close collaboration with the product teams, he works on the general architecture and direction of the UP42 platform, covering the core elements from data discovery and access to large scale processing.
---
Digital Agriculture – Challenges & Opportunities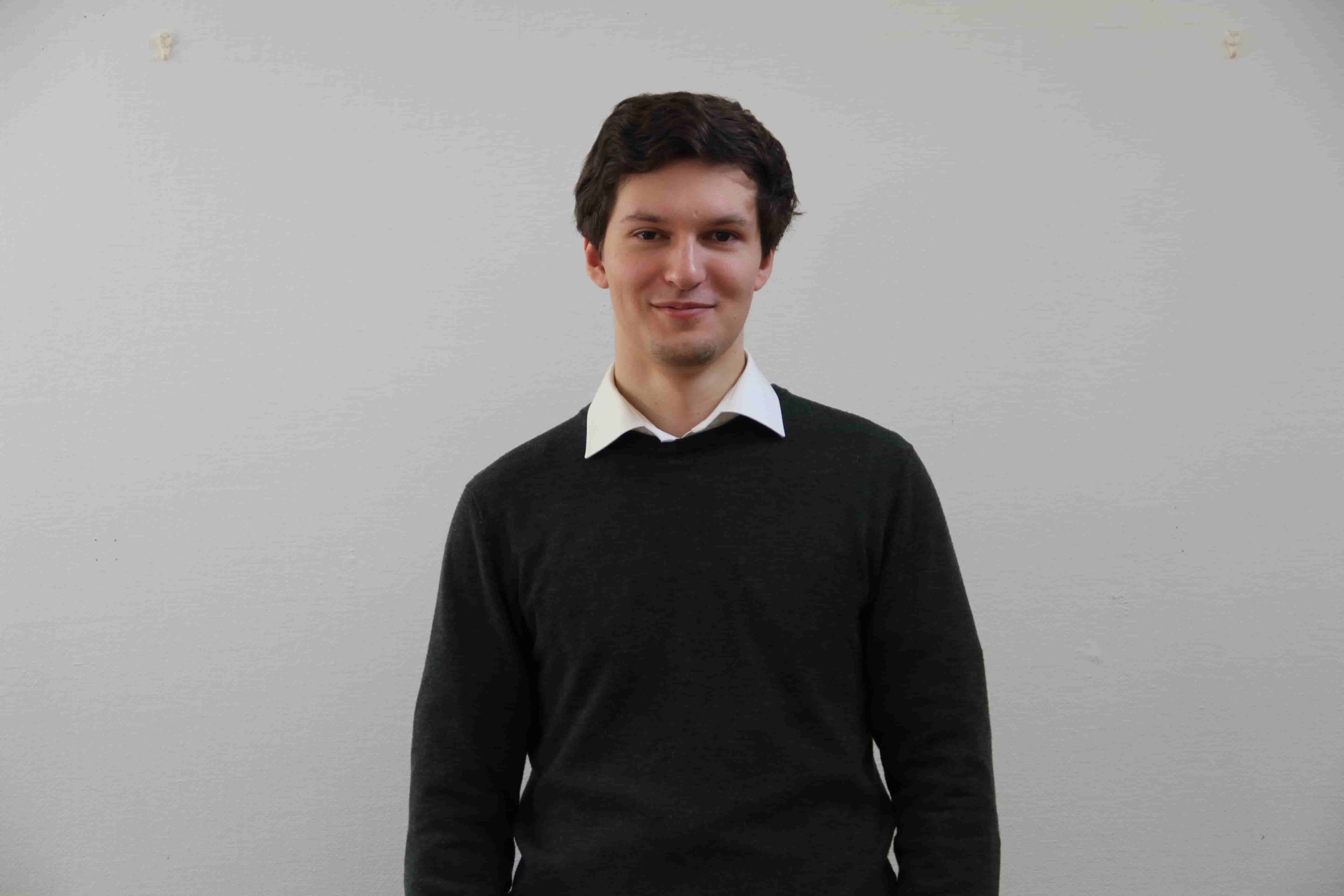 Robert is the Founder & CEO of Vultus. Vultus mission is to eliminate waste in farming with satellite-based fertilizer recommendations. Robert founded Vultus after studying law at Lund University, and initially operated as a drone service business, but quickly shifted towards satellite analytics. The company is now a team of 20, with operations in 7 countries and over 500,000 hectares using its services.
---
Satellites and Society: Impact of simple analysis at grass root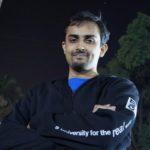 Advait Kulkarni started 'Vasundharaa Geo Technologies' with a focus of bringing application of satellite technology to grass root level and help end beneficiaries use remote sensing as effectively as possible. The main idea always was to democratize data as much as possible and get analysts to take care of the analysis while basic data creation and spatial analysis is done using automated processes.
---
Community Time
In addition to the 4 geo-awesome speakers, Bo Percival from the Humanitarian OpenStreetMap Team will be giving us a short overview about their work during community time.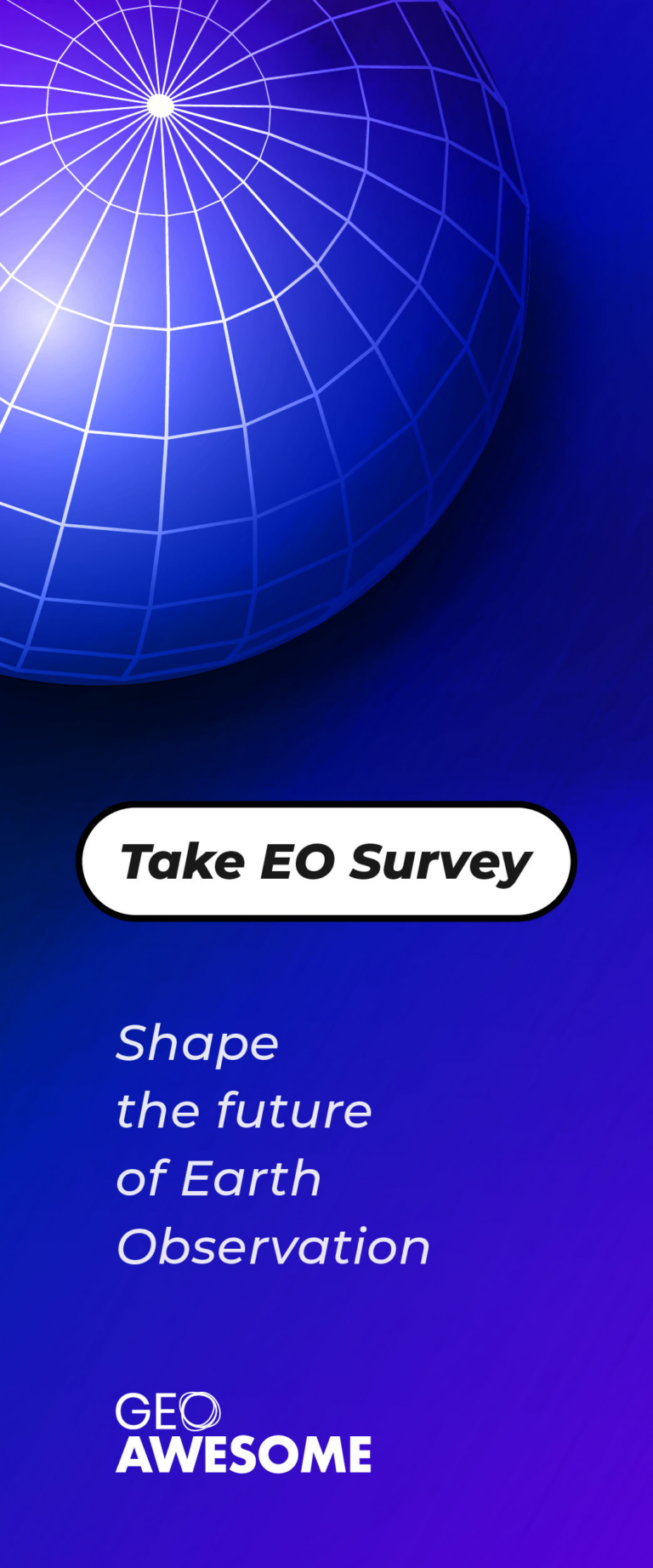 The community is supported by:

Next article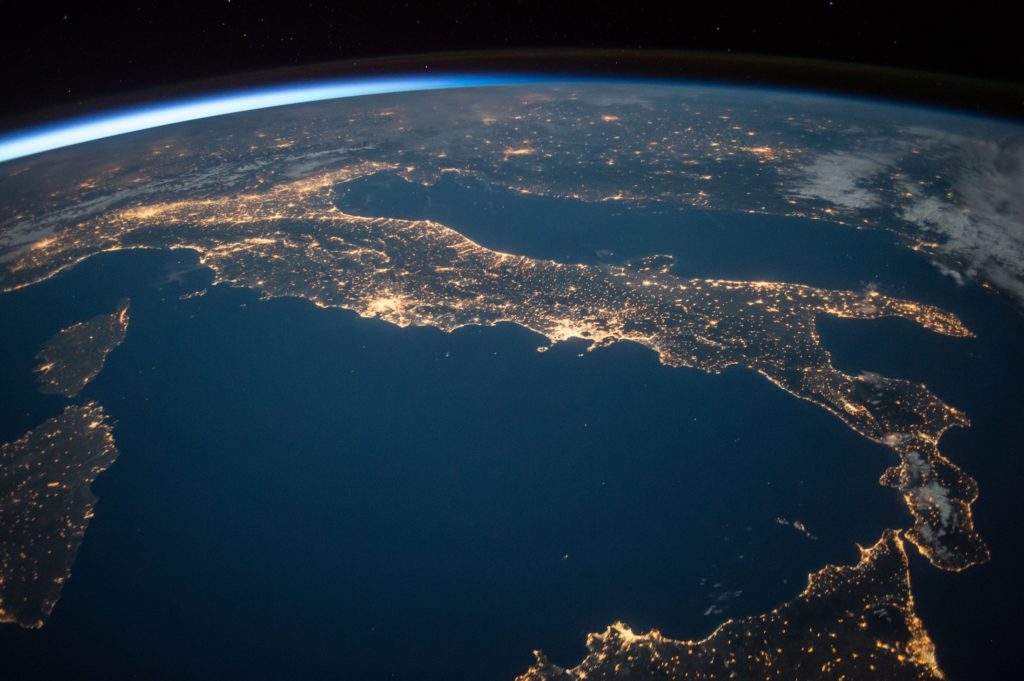 The most epic, detailed and complete list of all Earth Observation satellites
From keeping an eye on large forest fires to tracking clouds and watching dust storms to predict the weather, or even mapping the growth of cities to plan for sustainable living, remotely sensed data helps to improve our lives in countless ways.
See: How earth observation data and analytics is helping tackle climate change
The era of observing the Earth through satellites began more than six decades ago when the former Soviet Union launched the world's first artificial satellite, Sputnik 1. Hundreds of remote sensing satellites have followed ever since, providing reliable and scientific information about our planet's surface, oceans, atmosphere, et al.
And let's not forget how seeing the earth from space, and getting an unexpected look at humanity, has totally changed the way we perceive our planet.
The growth of the earth observation industry has also been pretty incredible, to say the least. We have come a long way from capturing low-resolution imagery of select areas (mainly for military purposes) to cover the entire planet in high-resolution, on-demand, and in near-real-time.
And yet, when a recent project sent me looking for high-resolution satellite data, I was surprised to see that there are no resources that provide a comprehensive list of all EO satellites or a way to query them. Even Wikipedia failed to help me get a complete picture!
How many Earth Observation satellites are there?
What are the spatial, temporal, and spectral resolutions?
Which data is available for free and which is commercial?
I simply couldn't find a definite answer to these questions that should primarily be a part of any GIS professional's basic geospatial knowledge.
This is why I decided to take the challenge on myself and compile a list of all the EO satellite systems and their parameters in such a way that no one would ever need to spend long hours searching for that data again.
All the data that I have compiled can be downloaded for free from the Google Sheet below and you can use it for your own purposes and research.
Most importantly, this is an Open Source project, so everyone is welcome to contribute. I'm happy to rectify any errors and fill the gaps.
I'm hoping that having access to so many data sources in one place will help researchers and businesses alike to find valuable planetary insights for specific causes and build more effective products from satellite data at scale.
I would like to thank UP42 for supporting this article as it required a lot of work from the Geoawesomeness team. 
If you are also looking for powerful processing algorithms to extract insights from the data or an easy way to integrate satellite data and analytics into a custom application, I recommend you check out UP42. 
It's a really cool open platform and marketplace for Earth data and analytics where you can access and analyze a large number of satellite data listed below, including MODIS optical data, Landsat 8 full scenes, NEXTMap DSM and DTM, Pléiades 1A/1B imagery, and Spot 6/7 imagery. This is in addition to other first-class geospatial data sources such as aerial imagery and AIS data.
I recently did a cool machine learning remote sensing project using their platform to analyze the local impact of Covid-19 and I highly recommend every geospatial and remote sensing engineer to check it out. Particularly, I was amazed at how UP42 took the complexity out of sourcing and processing satellite data, so I could focus on the actual task at hand. With UP42's flexible infrastructure, that allows you to scale as you grow, I can only imagine how quickly and easily businesses will be able to develop and launch innovative products.
Here is the Google Sheet which has all the data available and here is the version in XLSX format. Please note that there are two sheets available: the first one with optical and the second one with radar satellites.
I'm looking forward to your feedback and comments! You can contribute by putting a comment in the Google Sheet with the list.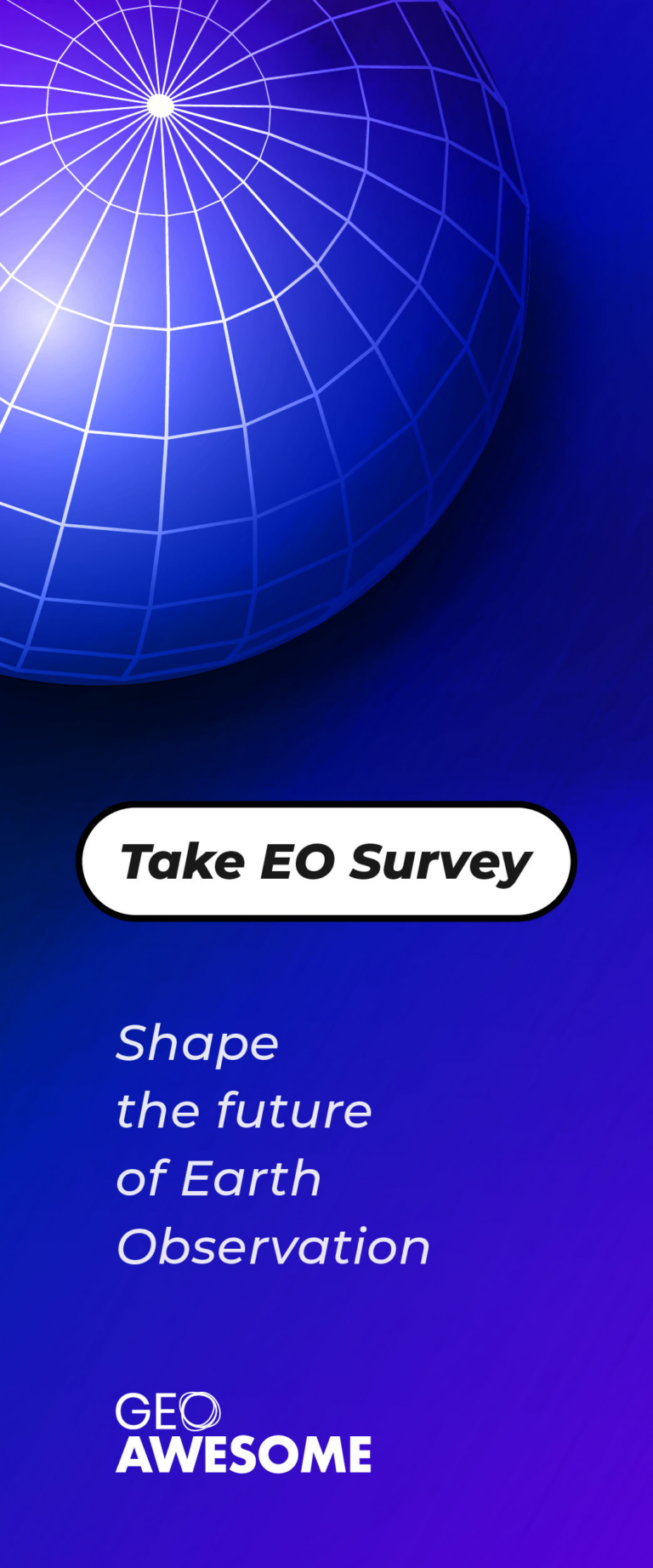 Read on