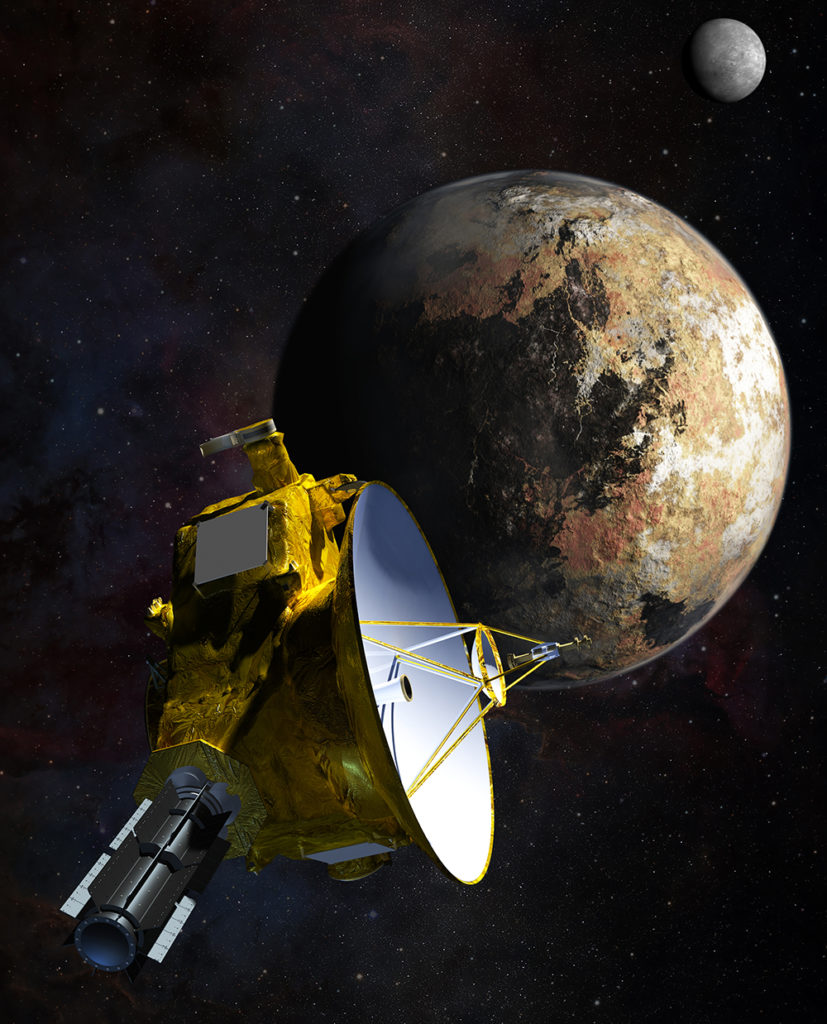 New Horizon's first stages of Pluto encounter
Not a long time ago, we wrote about the New Horizons mission to Pluto! You will get it right if you want to guess where it is as you are reading this post – Yup, making it's first encounter with our little, dwarf planet.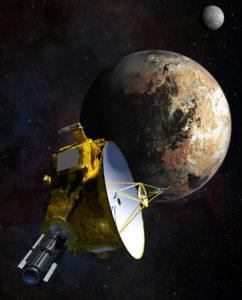 Source: NASA
NASA's New Horizon will be the first mission to Pluto and the Kupier Belt. Despite advancement in various technologies, we still know very little about Pluto and it's moons.
"NASA first mission to distant Pluto will also be humankind's first close up view of this cold, unexplored world in our solar system," said Jim Green, director of NASA's Planetary Science Division at the agency's Headquarters in Washington.
The spacecraft awoke from it's hibernation last month, and currently entering first of several approach phases. The closest one will be on July 14, 2015.
According the the recent press release from NASA, "The images captured by New Horizons' telescopic Long-Range Reconnaissance Imager (LORRI) will give mission scientists a continually improving look at the dynamics of Pluto's moons. The images also will play a critical role in navigating the spacecraft as it covers the remaining 135 million miles (220 million kilometers) to Pluto."
NASA has achieved another feat with this fastest mission that traveled the longest distance to reach it's primary target. The instruments on board will soon begin collecting data which would include myriad of images and photos. Most intensive recording will begin this Spring as the spacecraft gets closer.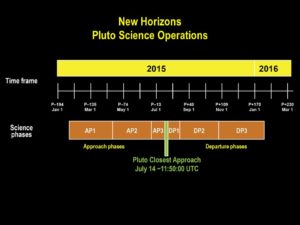 Source: NASA
Animation showing New Horizon's journey with a gravity assist by Jupiter.
For more information on the mission, visit: www.nasa.gov/newhorizons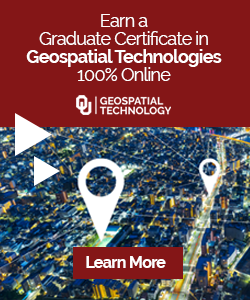 The community is supported by:

Next article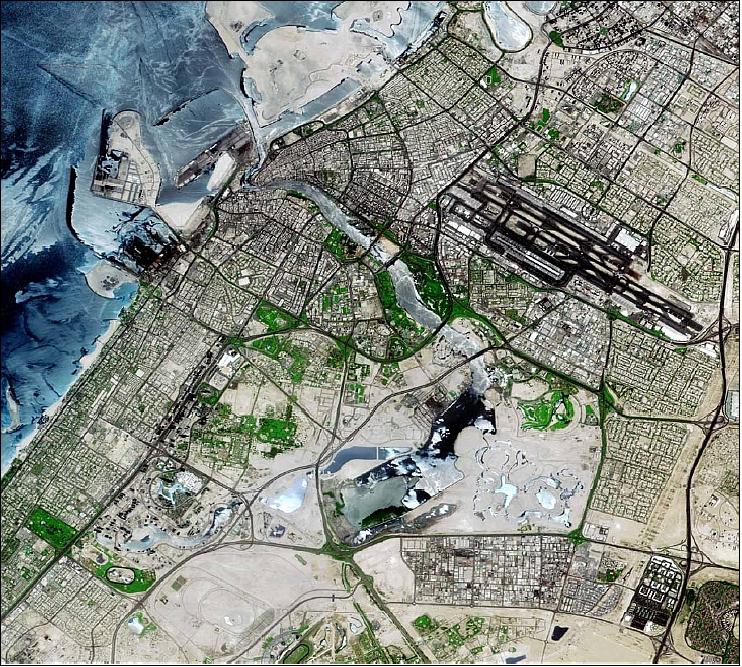 Free Data from Indian Resourcesat-2 Satellite via INPE
In December 2014, The National Institute for Space Research of Brazil (Instituto Nacional de Pesquisas Espaciais, INPE) announced the distribution of images deriving from the Indian Resourcesat-2 satellite. The images are received and collected at the ground station in Cuiabá, capital of the federal state of Mato Grosso, which is run by INPE. The images can be ordered for free at http://www.dgi.inpe.br/CDSR/ , only registration is required.
Resourcesat-2 is an orbiting Indian Earth Observation satellite and was launched in 2011 as a follow-on mission to the Indian Resourcesat-1 satellite increasing the observation timeliness (repetivity) in tandem with ResourceSat-1.  It carries three imaging sensors LISS-3 (Linear Imaging Self Scanning Sensor), LISS-4 and AWiFS (Advanced Wide Field Sensor). While the resolution diminishes from 5,8m (LISS-4) and 23,5m (LISS-3) to 56m (AWiFS), the swath enhances from 70km and 141km to 740km respectively. All sensors record in the green, red and near infrared bands, whereas the latter two sensors also record in the short wave infrared spectrum. The ResourceSat data find their application in several areas like agricultural crop discrimination and monitoring, crop acreage/yield estimation, precision farming, water resources, forest mapping, rural infrastructure development, disaster management etc.
INPE also distributes satellite images from the CBERS missions (China and Brazil), LANDSAT missions and Resourcesat-1. Hence, the Brazilian Institute for Space Research constitutes one of the most complete remote sensing catalogues in the world with images starting in 1973 right after the launch of LANDSAT-1.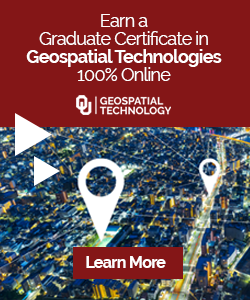 Read on