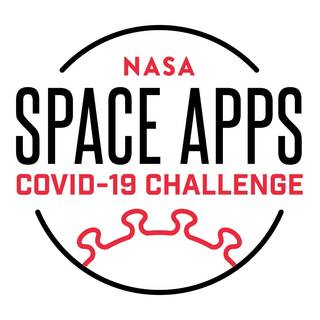 International space agencies plan hackathon to tackle COVID-19 pandemic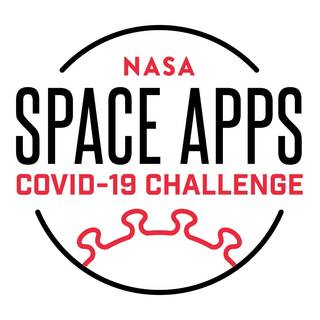 US space agency NASA, European Space Agency (ESA), and the Japan Aerospace Exploration Agency (JAXA) are cobbling together to launch a global, virtual hackathon on May 30-31. Called the Space Apps COVID-19 Challenge, the hackathon would see participants use open earth observation data to develop solutions for issues related to the COVID-19 pandemic.
Coders, entrepreneurs, scientists, designers, storytellers, artists, and technologists are expected to create virtual teams during the 48-hour period and leverage the unique EO data collection capabilities of NASA and its partner space agencies to aid the understanding of different aspects of COVID-19 outbreak.
The organizers have zeroed down on the following thematic areas for the challenge:
Learning about the virus and its spread using space-based data
Local response/change and solutions
Impacts of COVID-19 on the Earth system/Earth system response
Economic opportunity, impact, and recovery during and following COVID-19
NASA has been organizing global hackathons, known as Space Apps Challenge, in cities around the world since 2012. Last year, more than 29,000 participants showed up at 225 events in 71 countries to develop over 2,000 solutions over the course of a single weekend.
This year, the Space Apps COVID-19 Challenge is being launched as a special virtual edition of that initiative, providing a unique platform for international collaboration in the space industry.
Also see: ESA offers weekly cash prizes for ideas on using EO data to fight COVID-19
Thomas Zurbuchen, an associate administrator for NASA's Science Mission Directorate, says, "There's a tremendous need for our collective ingenuity right now. I can't imagine a more worthy focus than COVID-19 on which to direct the energy and enthusiasm from around the world with the Space Apps Challenge that always generates such amazing solutions."
Josef Aschbacher, Director of Earth Observation Programmes at ESA, echoes Zurbuchen's thoughts. "The pandemic crisis has a worldwide impact, therefore international cooperation and sharing of data and expertise with partners like NASA and JAXA seem the most suitable approach," Aschbacher says. ESA has also promised that the best ideas presented at the hackathon will be scaled up to a global level.
Registrations for the Space Apps COVID-19 Challenge will open in mid-May. Go to the event website to know more.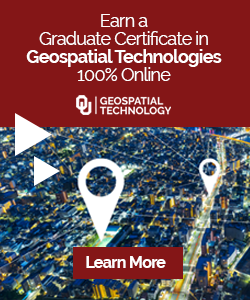 The community is supported by:

Next article
Copernicus needs our support – Voice your concern against the proposed budget reductions (2021-2028)
Copernicus: One Program – 1000s of applications
Over the past two decades, the European Union has funded and built a strong Space Programme that has provided vital scientific information to millions of citizens in Europe and all over the world.
Copernicus, EU's free and open Earth observation program (of e.g. atmosphere, sea, climate change, and for emergency management) has been of immense benefit to scientists, emergency responders, civil servants, entrepreneurs, climate change researchers among others, all across the world. Data from the Copernicus program has been used for a wide variety of applications including
It goes without saying that Earth Observation programs like Copernicus offering free and open data are crucial for the long-term future of our society. Without such programs and the data that they provide, it would not be possible to tackle the biggest challenge of our generation – climate change.
Copernicus needs our support 
All of this has been possible thanks to the backing and financial support of the European Union. In its Multiannual Financial Framework (MMF) for 2014-2020, the EU had earmarked almost €4.3 billion for Copernicus (link). Currently, the MMF for 2021-2028 is being negotiated and unfortunately, the latest proposals and the proposed budget reductions could seriously affect the future of the Copernicus and the EU Space Program.
A short history and where the budget is headed:
On June 2018, the European Commission presented the new EU Space Program and proposed a budget of €16 billion and wanted to allocate the budget as follows: €9.7 billion for Galileo and EGNOS; €5.8 billion for Copernicus; and €0.5 billion for SSA and GOVSATCOM. On 13 March 2019, the European Council presented an updated partial agreement and proposed to increase the budget for the EU Space Program from the original €16 billion to €16.9 billion, i.e. for Galileo and EGNOS €9.7 billion; for Copernicus €6 billion (Commission had proposed €5.8 billion); for SSA/GOVSATCOM €1.2 billion (Commission had proposed €0.5 billion). On 14 February 2020, the EU presidency unveiled a new proposal and MMF (based on the Finnish Presidency's negotiating box). The new budget allocates €13.2 billion for the EU Space Program (Copernicus share is unknown).
In short, the proposed budget for the EU space program went from €16 billion in June 2018 to €16.9 billion in March 2019 to €13.2 billion in February 2020. all this before covid-19 arrived!
The union allocated €12.6 billion for space activities for the period 2014-2020 (link). The latest proposal for allocating €13.2 billion is an increase of only~5% compared to ~25% increase planned back in June 2018. All this happened before COVID-19 appeared on the horizons in Europe and the Western hemisphere.
The Copernicus budget is even more in danger now due to the billions proposed to deal with consequences of COVID outbreak even though Copernicus is helping in this crisis too (How Copernicus is helping with the corona crisis). 
How can you help?
Kindly take a minute to sign this petition started by members of the space community to show that people know and care about Copernicus and understand the programme's importance to our future. You don't have to be a citizen/resident of the EU to show your support. Copernicus is an open program and so is the petition to save its budget!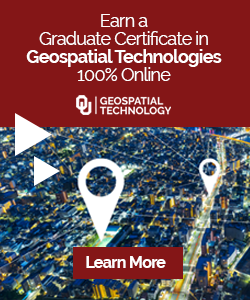 Read on