Google uses satellite data to add wildfire location-tracking to Maps, Search
There are dozens of large wildfires burning across the United States right now – almost a third of them in California. As more than 45 million residents grapple with excessive heat warnings or fire weather advisories, Google has ramped up its efforts to provide deeper insights for areas impacted by ongoing wildfires. Now, when users will search for things like "wildfire in California" or a specific fire like "Kincade fire", Google Maps and Search will show them a near real-time map of wildfire boundaries.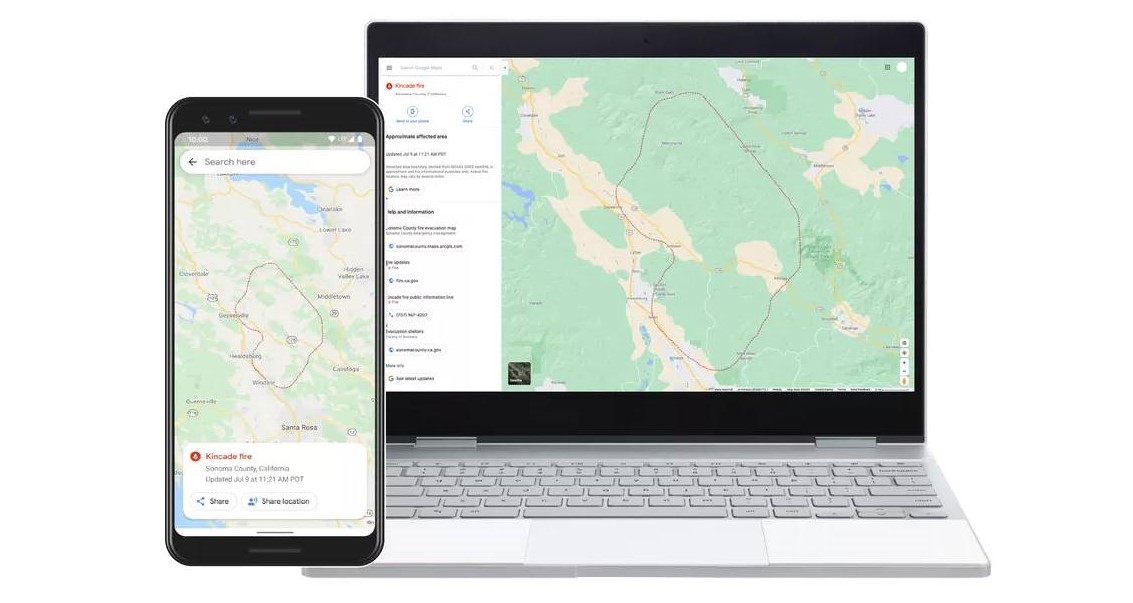 Using satellite data from the National Oceanic and Atmospheric Administration's (NOAA) GOES constellation of satellites and leveraging Google Earth Engine's data analysis capabilities, the search engine giant is keeping a watch on "hot spots" or large wildfires on the Earth's surface. The data is being refreshed nearly every hour.
Once GOES' infrared and optical sensors and Earth Engine identify an affected area, Google creates a digital polygon — the red boundary line you see on the map in Search and Google Maps — to highlight the wildfire impact zone. If multiple large fires are active in the same region, users may see several polygons in the same search result.
Yossi Matias, VP Engineering & Crisis Response Lead, Google, explains that this feature was first launched as a tool for first responders, emergency management personnel, and the community during the major California wildfires of 2019. "We collaborated with organizations, like the California Governor's Office of Emergency Services and Boulder's Office of Emergency Management, to gather expert recommendations on wildfire preparedness and response. Their feedback throughout our 2019 pilot helped identify what information is most useful during emergencies," Yossi says.
Google has been bridging the information gap during crises since 2010 when the devastating Carmel Mountain fire started blazing outside its offices in Israel. Since then, the tech heavyweight has initiated Public and SOS alerts for hundreds of thousands of crises around the world – right from wildfire mapping and flood forecasting to earthquake detection and alerts.
Now read: How Google is using submarine cables as earthquake, tsunami warning systems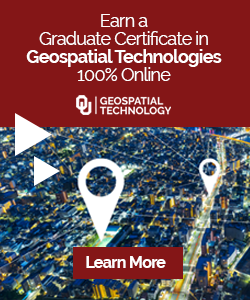 The community is supported by:

Next article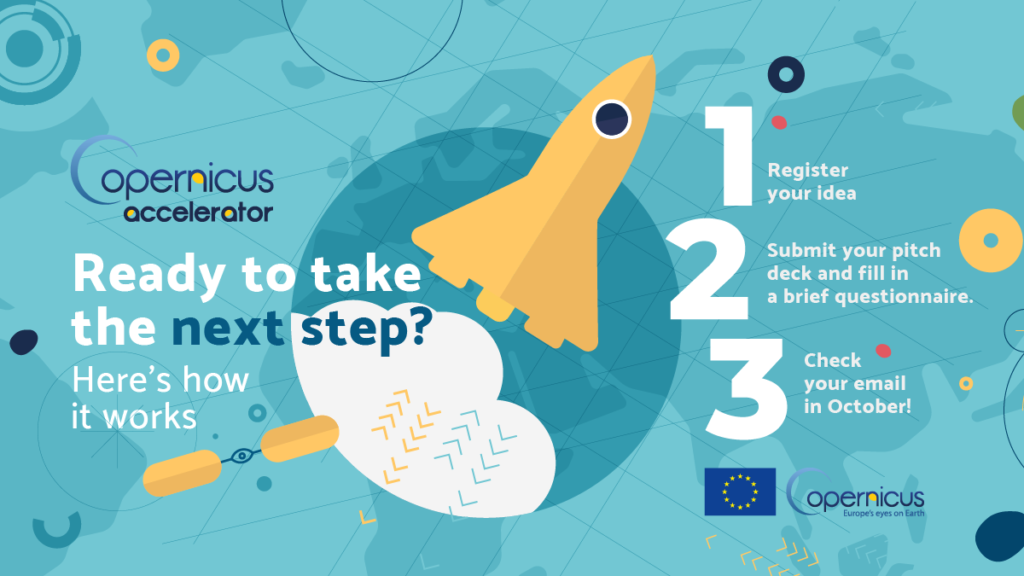 Start Up with Copernicus: Innovative Earth Observation Solutions Wanted
If you are interested in Copernicus and Entrepreneurship, join us on the 1st of September to learn more about the Copernicus programme, current applications of the data & information, and the Copernicus Accelerator. Register here.
Applications to the Copernicus Accelerator 2021 are now open
Do you have an early-stage business idea that could benefit from an enriching environment and a fresh perspective? This is your moment! The Copernicus Accelerator 2021 is growing its community of Earth observation innovators.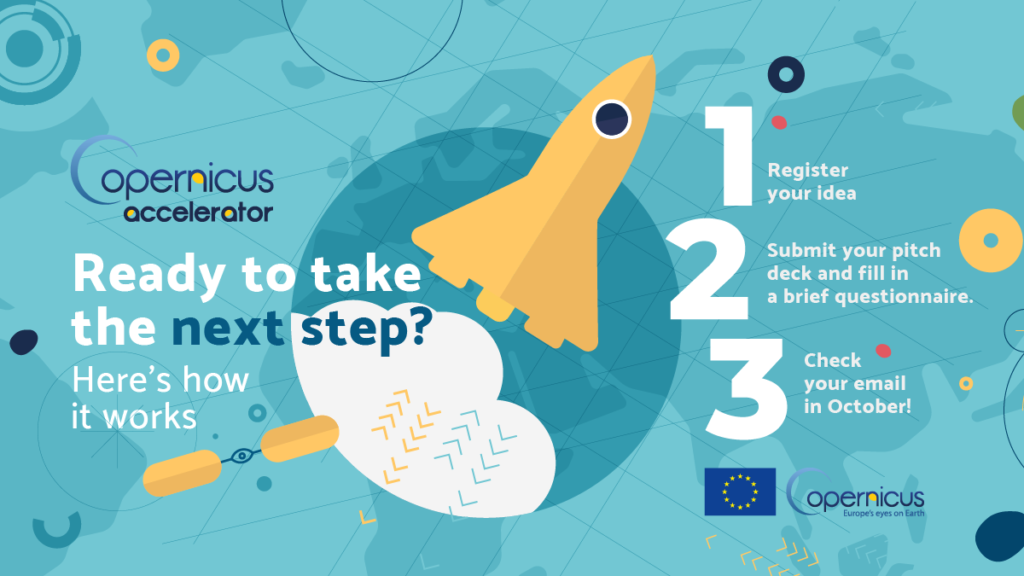 Now is your opportunity to join 50 of Europe's most ambitious entrepreneurs and start-ups with this 12-month acceleration programme. Take advantage of one-on-one mentorship with an industry expert, engage in two stimulating bootcamps where you'll learn to pitch and strengthen your network, and attend valuable virtual trainings throughout the year. The Copernicus Accelerator 2021 creates the optimal space for you to activate your idea. Applications are open from 1 June to 20 September 2020. 
Excited? Us too. Here's what this year's programme has in store: Once your application is reviewed and accepted, you'll dive right into the dynamic, fast-paced Copernicus start-up ecosystem by attending the opening two-day bootcamp. Interact with peers, meet your mentor, and engage with a pool of leading business and technical experts. Throughout the 12-month programme, you'll receive personalised coaching and guidance to ensure your goals stay in focus, and your approach is fuelled by consistent energy and support. To cap off the programme, you'll attend the closing bootcamp that provides an ideal setting for you to showcase your accomplishments and expand your professional network. Connect with potential clients and investors and tap into a whole new world of business opportunities. Selected participants will gain additional exposure at an invitation-only investor roadshow.
There has never been a more relevant time for mission-driven, Earth observation ideas to realise their full potential. Just as the Copernicus programme and access to new data continue to expand, so too does the application of such data and the insights it generates. The process to take part in the Copernicus Accelerator couldn't be easier, just register on the website, submit a pitch deck and look out for a notice in October. To be eligible, applicants must meet both of the following conditions: 
Reside or have a company registered in a Copernicus participating country.

Currently use or have the intention to use Copernicus data

*

.
*Full terms and conditions can be found here
If you are ready to accelerate your business idea, discover an expansive network and help mould the future of your industry, apply now.
Calling all highly driven business and technical experts
Hundreds of trailblazing entrepreneurs and start-ups have found success through the Copernicus Accelerator. Against this backdrop, Europe's business and technical specialists are encouraged to share their knowledge and ignite the next generation of innovators. If you would like to become a mentor, apply today. Interested experts should keep in mind that attendance at both bootcamps at either end of the programme, as well as the monthly online or in-person coaching sessions, is compulsory. Mentors are invited to apply here from 1 June to 20 September 2020. 
The Copernicus Accelerator is part of the Copernicus Start-up Programme, a European Commission initiative that takes the Earth observation ideas of passionate entrepreneurs to the next level.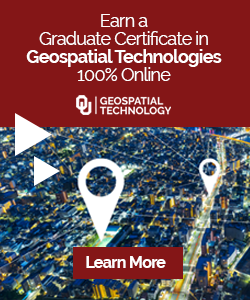 Read on