With Google Earth Timelapse you can now view 32 years of Landsat satellite images
Google Earth allows you to travel around the globe in a matter of a few clicks. Since 2013, when the new Timelapse feature has been introduced, it also lets you travel in time. The Timelapse allows you to preview not only the latest but also historical satellite imagery.
This week Google made the Timelapse even better. The company updated Google Earth with petabytes of historical data dating back to 1984. Although it's not a significant update as it only adds images dating 4 years earlier than before, there are a lot of cool materials released together with the update. 
Google created a lot of cool timelapses that illustrate in an amazing way various processes that change the shape of our planet. You can see how cities grow, how forests disappear, glaciers move… Take a look at the visualizations below:
Amazing. In addition to Google Earth you can also view the images via the Google Earth Engine. Take a look at these examples: Oakland Bay Bridge in San Francisco or the movement of the Hourihan Glacier in Antarctica.
If this is not enough you can spend a mesmerizing 40 minutes watching this YouTube playlist.
Happy exploring!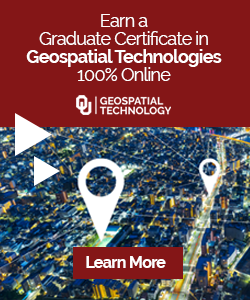 The community is supported by:

Next article
This satellite-based visualization reveals how the new Apple Campus grew up
First announced by Steve Jobs in 2006, Apple Campus 2 is slowly getting its final shape as the complex is supposed to be completed in early 2017. The campus located approximately one mile east of its current headquarters in Cupertino is often referred to as the last final project of Steve Jobs.
We looked at the Digital Globe images from Terra Server to visualize how the construction progressed over the years. The effect is a series of images from the past 13 years.
The detailed view of the Spaceship building shows how it was build step by step from the scratch.
For more details check out this drone footage released earlier this week:
Read on