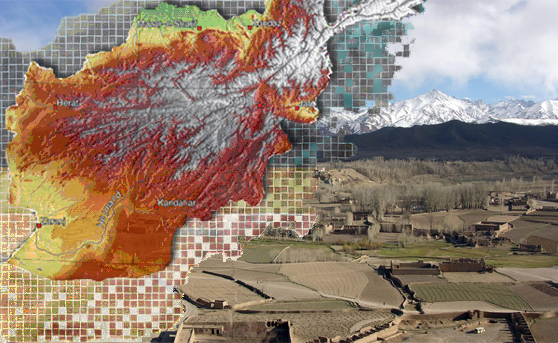 Geo-knowledge facilitates development in Afghanistan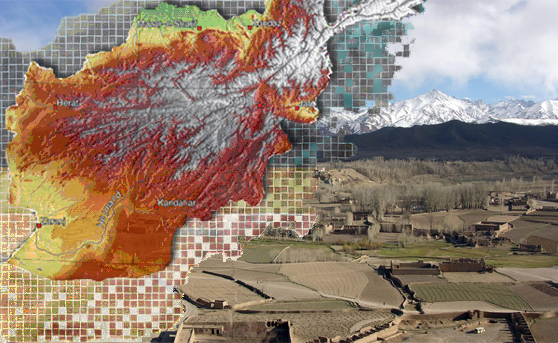 Inspired by the novel 'A thousand splendid suns' I was eager to learn more about one protagonist of the story. – Afghanistan, a country blessed by ancient and rich culture starting more than 2000 years ago and afflicted by an eventful recent history. A country, where 'modernism' finally took hold after 2002 and that now aspires to become a central mediator among the countries of the antique silk road. Diverse is also its environment. As an 'alpine' country it accommodates several climatic and geological zones and is rich in natural goods. In my research I came across an initiative that was started by United States Geological Survey (USGS) in 2004 and aimed to help the young Afghan government to assess natural resources. There was and is a lot to do in a country that was excluded from (geo)reformation for decades. The applied techniques of the initiative range from in-situ data sampling to remote sensing. A digital geoinformation data framework was established in order to offer the option to archive, distribute and retrieve the gathered information to a wide user community. The accomplished studies are published in the respective sections on the website. I was impressed by the agro-meteorology section that provides a crop yield forecasting system and early warning system for droughts. A bulletin in this sector is published every month.
This project is not something new, but very fundamental for this country. Geo-knowledge supports to make decisions and contributes to development of states and societies. I wanted to share this example of geo-practice with you.
The website of the project and also the source of this article is: http://afghanistan.cr.usgs.gov/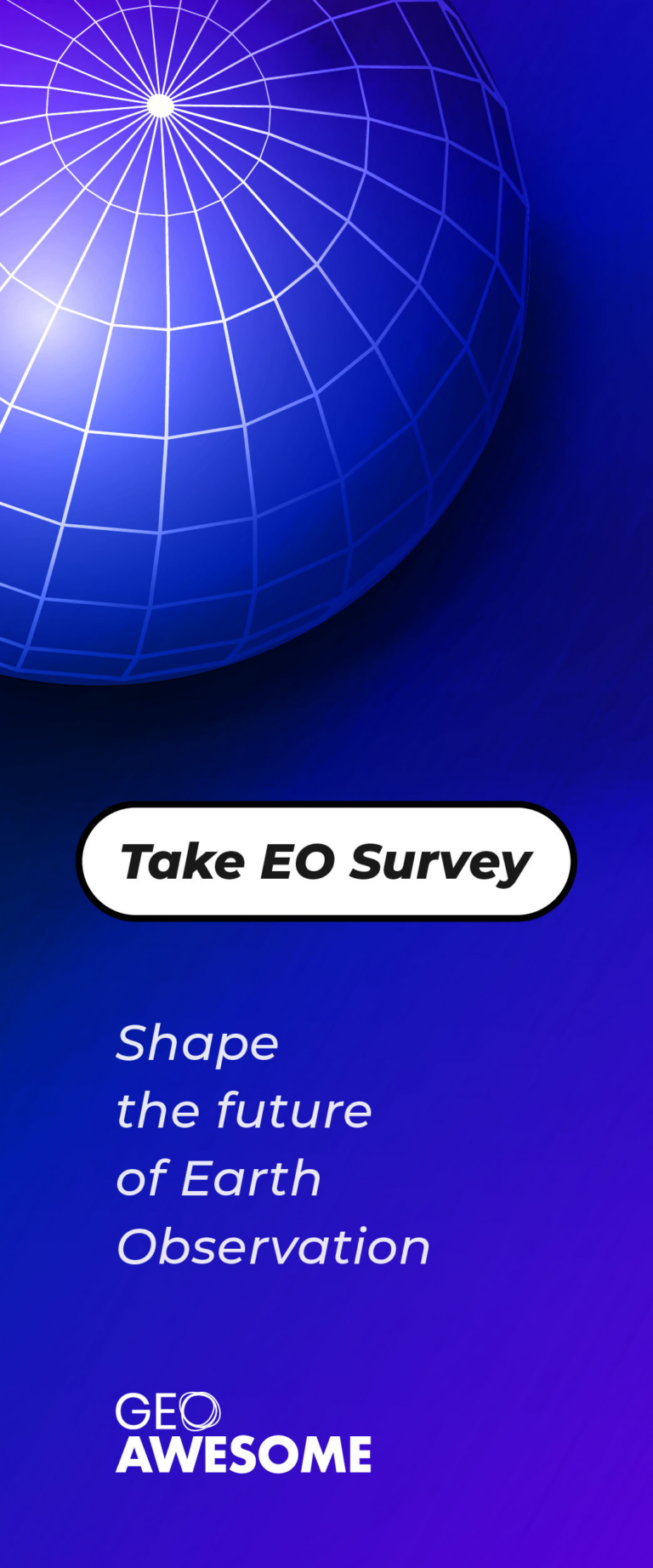 The community is supported by:

Next article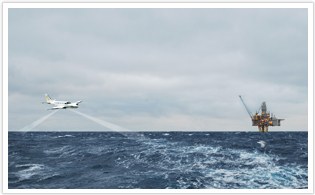 Airborne Ocean Current Measurement System: Bridging the gap between satellite & vessel-based RS
Oceans have been the final frontier for Remote Sensing. Advances in airborne remote sensing systems have largely benefitted Land based data/information collection.
Over the years, there have been limitations in utilizing airborne remote sensing systems for oceanographic purposes. Remote sensing has helped build detailed elevation models for the land masses with much better accuracy when compared to sea surface models. The fact – it is still very difficult to build detailed sea surface models with airborne remote sensing is a good example of the gap that exists between airborne remote sensing and oceanographic applications.
Now, ROCIS is all set to bridge that gap (in a small way).
Remote Ocean Current Imaging System (ROCIS), a new airborne high resolution imaging system developed by Fugro and Areté Associates, bridges the gap between satellite observations and vessel based measurements using high resolution imaging to measure surface ocean currents over large areas. Source: FUGRO
The new ocean current measurement system uses high resolution aerial photography to capture surface waves and retrieves current data from the doppler shift of successive surface wave images. Data can be collected at altitudes between 900m to 3000 m. Two 11 megapixel digital cameras together with an inertial navigation system forms the core of the system.
But this technique has a limitation as it can only measure surface currents upto 5 meters in depth and not currents that are at greater depths. However the data in combination with in-situ measurements and other satellite imagery can offer a better understanding of offshore current behavior and help in development of predictive models.
As someone who has found GIS data hard to come by for oceanographic purposes, this new system is a promise for the future.
Furgo GEOS says offshore oil and gas operators are set to benefit from ROCIS, utilising the system's accurate information to mitigate against the impact of ocean currents on exploration, development and production activities. Other applications of the airborne system include oil spill events, where the detailed, wide-area information can be used for response operations and for validation of oil spill models.  Search and rescue operations could use current mapping and information of surface drift patterns to aid emergency responders.
Source: Offshore Shipping Online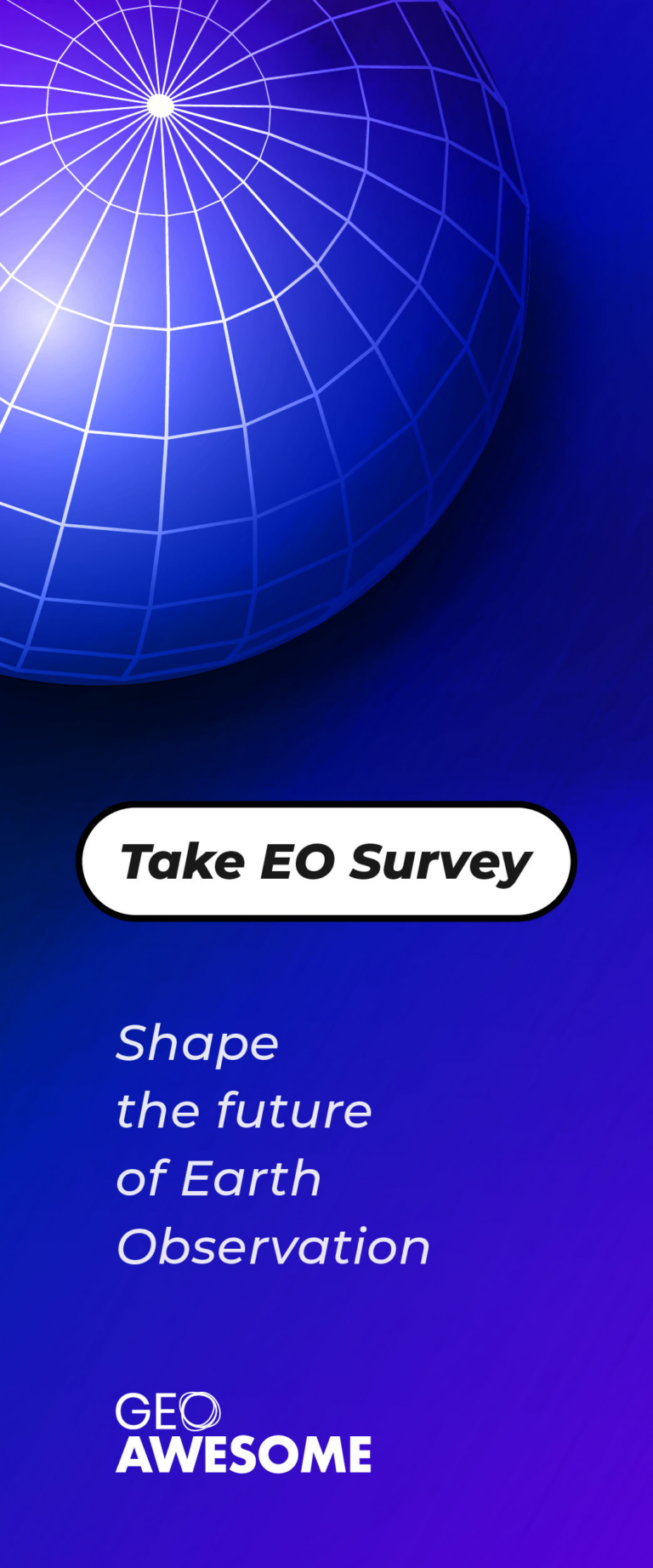 Read on