Explore the Earth from Space: Geoawesome Map of "space" photos
Pictures of the earth taken from space are always breath-taking! It's always amazing to see how vibrant and colourful our little blue planet is!
Explore the world with Tim Peake
Esri UK has an interesting map showing all the images taken by the British Astronaut, Tim Peake, who is currently living in the International Space Station. Some of the images geocoded in the map look totally out of this world! Definitely worth a few minutes 🙂
If the map above doesn't load properly, here is the link to the web map from Esri UK – view from above!
The community is supported by:

Next article
Android based GPS receivers?: Google opens up access to GPS measurements in Android N
Google I/O had some very interesting location keynotes and some big announcements about Project Tango. One of the interesting keynotes that we didn't get to watch live – "Making Android sensors and location work for you" had an interesting update for the GPS/GNSS researchers and the industry as a whole.
Google is making raw GPS measurements available to developers!
"This is groundbreaking. It is the first time in history that a mobile application will have access to the raw GPS measurements. This is beneficial to many, but especially the phone makers, because they can use these measurements to help them in their performance testing." – Steve Malkos, Technical Manager, Android Location and Context Team
Okay, so what?
Google's move to provide access to raw GPS measurements isn't necessarily exciting news for Android users; the biggest benefit will be increased location accuracy (and hopefully) lesser time to get that increased accuracy but for the developers and researchers this is great news.
Smartphones as earthquake sensor?
Remember the research (from 2015) where the scientists were working on using smartphones as earthquake early warning sensors? One of the limitations in the research was that they needed to provide external GPS sensors in order to get the raw GPS/GNSS measurements required to be able to serve its purpose as earthquake  early sensor. With Android N, they will be able to reach a much larger audience and all without having to provide external sensors.
What's in it for the industry?
The high-precision location industry isn't going to benefit from having access to raw GPS measurements on your smartphone where the GPS sensor isn't build for such high-accuracy applications. However, it's going to be really interesting to see how the industry uses these low-cost, low-accuracy sensors for in-car navigation and other applications where near meter-level accuracy is required.
"….And if you ever had a bright idea on how to use GPS measurements, now's your time to shine." – Steve Malkos, Technical Manager, Android Location and Context Team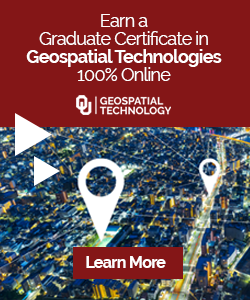 Read on