Chinese Earth Observation startup Vastitude Technology takes on facility monitoring with radar image and spatial information technology
Risk monitoring and natural disaster emergency market is valued at more than a hundred billion in China itself but only has a few service providers. Remote Sensing application plays a crucial role in this market.

Hundred billion potential market in China: Risk monitoring and disaster emergency
Forty years ago, the infrastructure building wave started in China. After forty years, Skyscrapers, underground, dams, railways, highways become everywhere in China. On the other hand, natural disasters occur more frequently because of climate change. Reducing the risk and protecting citizens' safety becomes an important topic in China and gets significant government attention.
The demand for urban safety monitoring, traffic safety monitoring, and disaster safety monitoring has been rapidly growing over the past few years. As traditional methods cannot address a country-wide scale, the development of high-density and accuracy satellite radar data seemed to match the use case perfectly.
One of the leading startups in China working on the topic is Beijing Vastitude Technology Co.,Ltd. The company was founded in 2016 with the mission to be an Earth Health Big Data Specialist. Until 2020, Vastitude Technology has monitored more than 400 cities in China for multiple years and developed products such as MISS InSAR time series processing software, SEonSE Ship monitoring and oil spill monitoring information platform, LarkView Platform, Urban Health Remote Sensing Diagnose Platform, SAR Intelligent Abnormal Deformation Monitoring and Warning Platform among others. The products are based on a number of global and Chinese Earth Observation coming from 12 radar satellites and 14 optical satellites.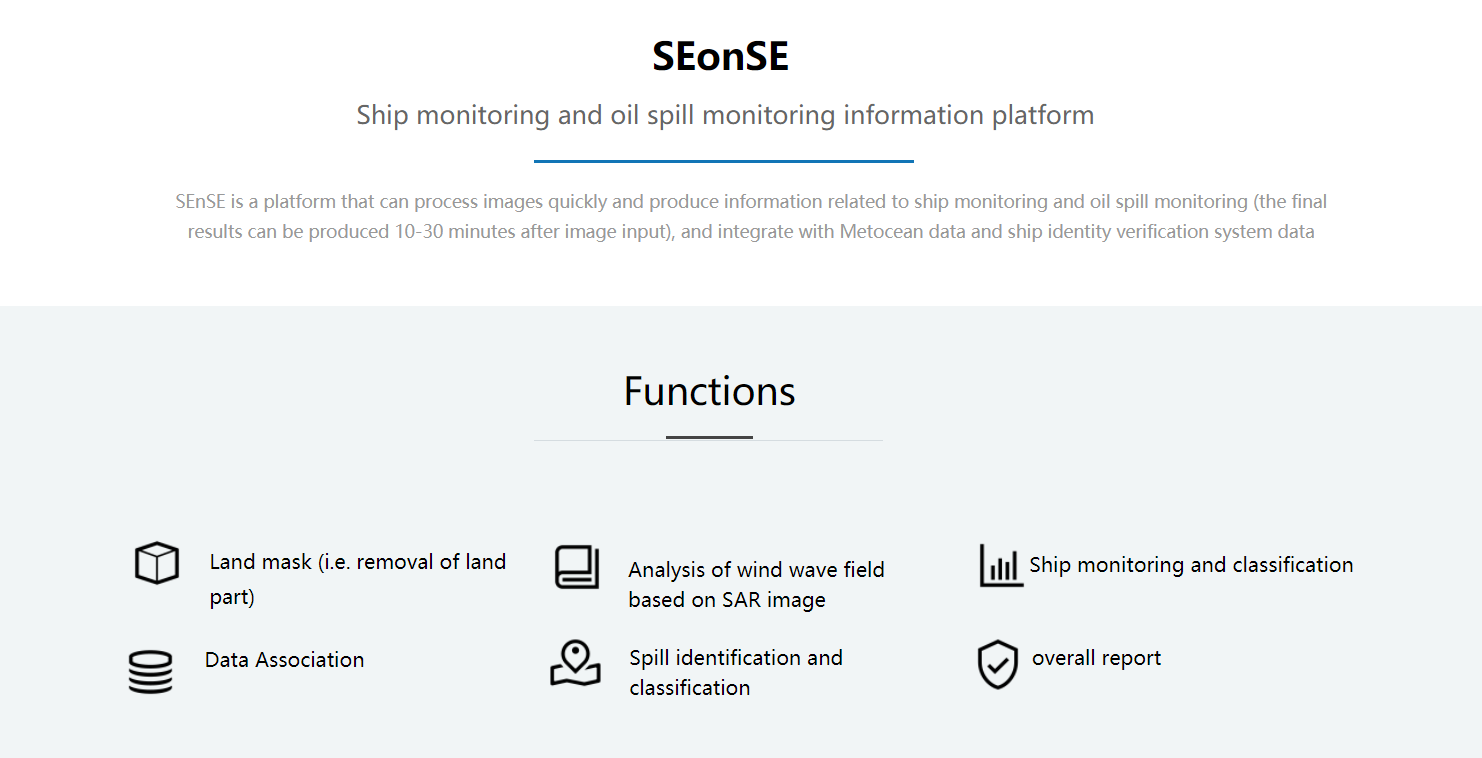 Advantages and application cases of radar satellite products
Radar satellites can accurately analyze ground subsidence, building deformation, and landslide because of the precision of Interferometric Synthetic Aperture Radar (InSAR). InSAR makes high-density measurements over large areas by using radar signals from Earth-orbiting satellites. It can capture more than ten thousands points per square kilometre. Moreover, SAR satellites don't need to worry about the weather or daytime. All these characteristics make InSAR more and more exciting for researchers and entrepreneurs.
How to analyze and monitor the risk more accurately? The founder and CEO of Vastitude Technology JiPing Li listed four main points:
Data resources: The quality of the SAR image is crucial for the accuracy of end products. Therefore, good data resources are the basis of the industry. Vastitude Technology has accumulated 12 SAR satellites, including COSMO-SkyMed, ALOS-2, COMPSAT-5, Sentinel-1.
Data accumulation: To analyze the risk more accurately, long-term observation at a risk point is necessary. The best practice is at least thirty images of the monitored location. And it is impossible to form interference for different kinds of SAR satellite. Therefore, a group of the same type of satellites must monitor and observe a location for an extended period. That's why Vastitude Technology uses recent and historical data from 9 years back for its analytics.
Project experience: Extensive project experience is also a critical resource. Vastitude Technology team has completed thousands of projects. In Shenzhen, Vastitude Technology has monitored more than 10 million points of buildings and potential natural disaster regions for more than five years. In Beijing, Xian, Wuhan, Foshan, Changchun and dozens of cities, Vastitude Technology has some land subsidence monitoring projects.
The core company product is InSAR big data cloud platform called LARKVIEW. It enables advanced deformation analysis for large scale tracking of the risk source of buildings, subway, roads, bridges, high-speed rail, and dams. The tools give access to seven years time series of radar data and enable online data access, visualization, and analytics of InSAR data.
Moreover, Vastitude Technology is cooperating with Tencent Cloud and has recently launched Urban Health Remote Sensing Diagnose Platform for 50 cities in China.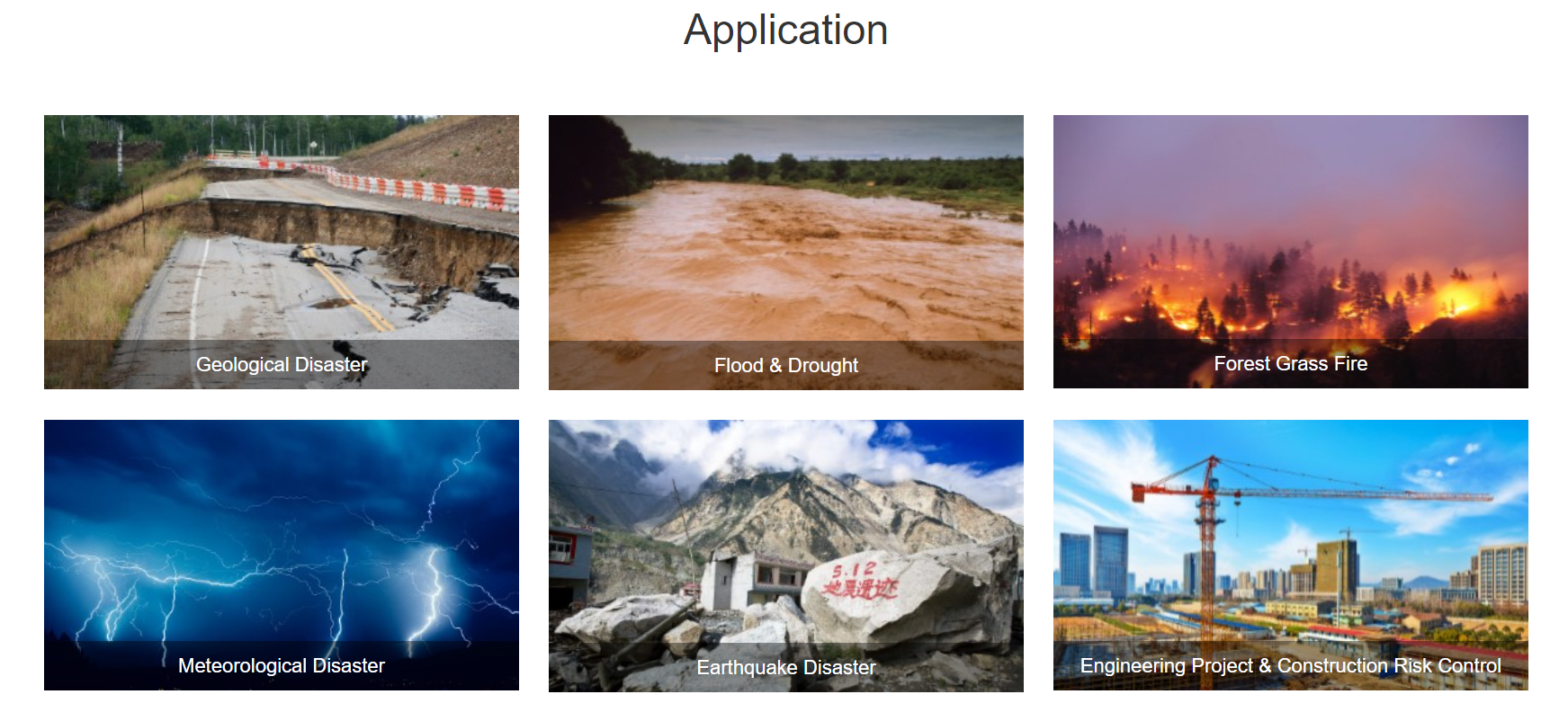 More than ten million profits
The business model of Vastitude Technology is not complicated. Vastitude Technology processes the satellite image into standardized products and provides it to customers across various industries, such as real estate, emergency management, insurance, and finance. 80% of the revenue comes from the infrastructure and natural disasters risk monitoring business. The growth rate of revenue is expected to exceed 100% in 2020 and reach ten million yuan.
More and more startups realize that the InSAR application market is heating up. Finnish startup ICEYE and Chinese startup SPACETY have both launch small SAR satellites for more services. And Chinese startup F.Squares Technology and Smart Satellite Space Technology are also planning to launch their own SAR satellites. The stakes are high as the Chinese government plans to launch the national natural disaster risk survey project later this year with an expected budget of more than ten billion yuan.

More than one million yuan of Average transaction value
Vastitude Technology offers a number of products at a flexible scale and price. The client can buy a basic risk report of a single building for a little as several hundred yuan. However, typical projects involve long-term and large scale monitoring of the entire city or region with an average transaction value of more than one million yuan right now.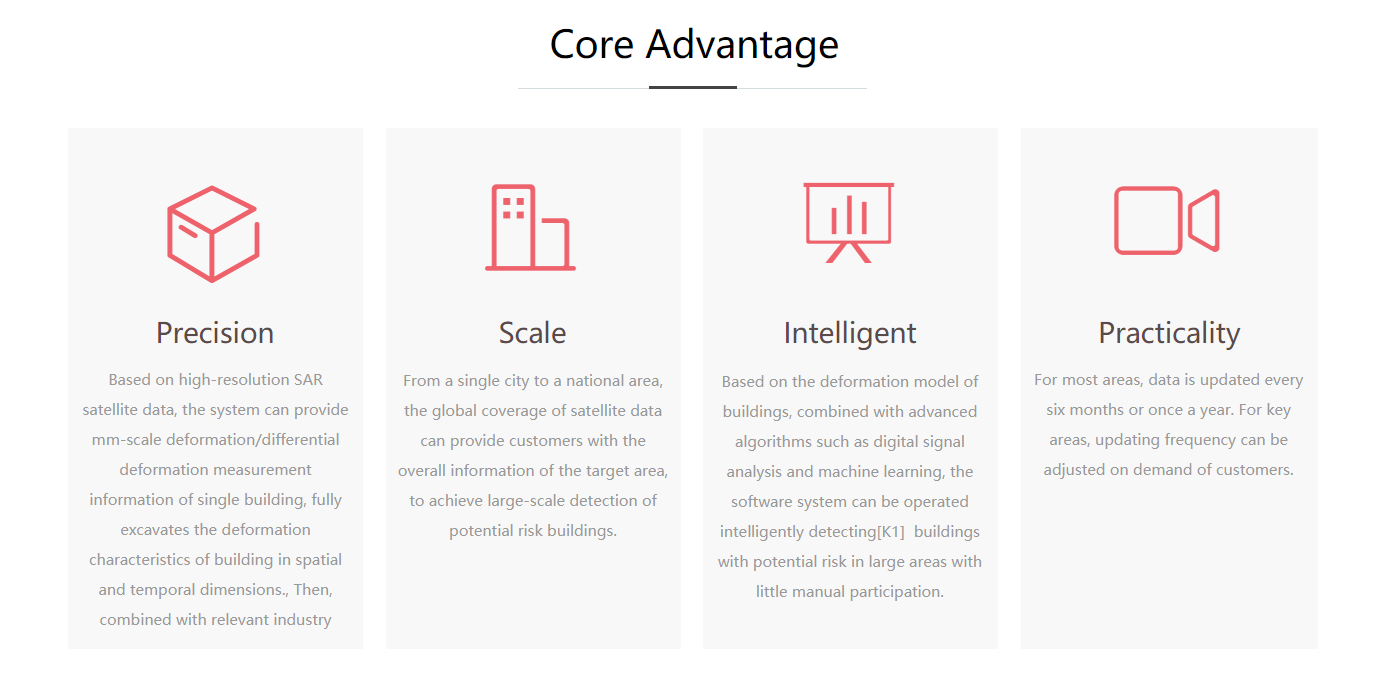 Plan and fundraising
"In these years, we are accumulating the resource and develop our algorithm. I think we have finished the zero to one process. Now, it's time for one to one hundred," said, Jiping Li.
Vastitude Technology plans to expand the market rapidly now. With the previous successful cases, Vastitude Technology will focus on market sales this year. Currently, there are more than fifty employees in Vastitude Technology. In 2018, Vastitude Technology close series A fundraising round from TusHoldings.
[This article was first published on 36Kr and been republished on Geoawesomeness]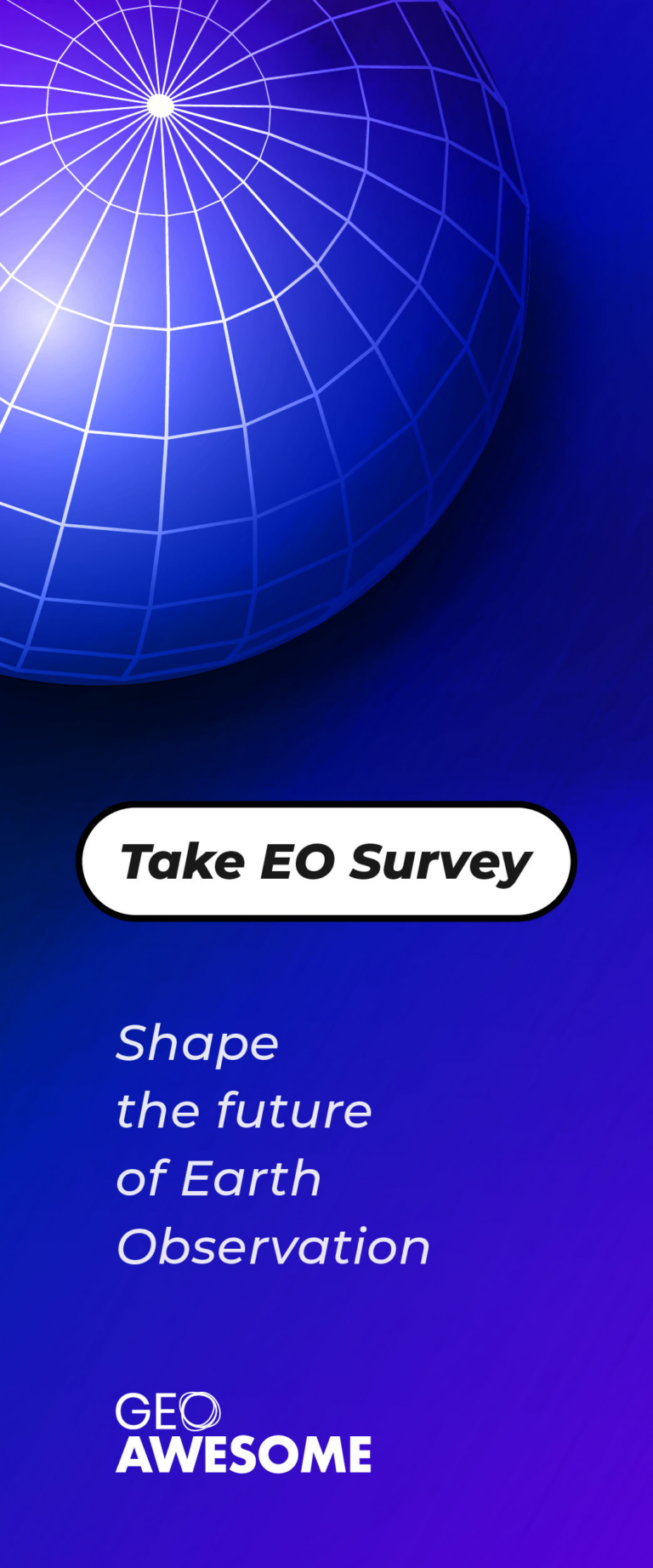 The community is supported by:

Next article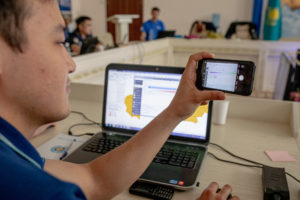 The growing importance of data science and anticipatory action in humanitarianism
In the humanitarian sector, as elsewhere, being able to predict the future is becoming less
science fiction and more science fact. Predictive modelling aimed at forecasting crisis events, so that steps can be taken to reduce or prevent their impacts, is becoming increasingly prevalent. We are witnessing a noticeable shift in emphasis from the logistics of response to anticipatory action.
As part of this shift, a lot of effort is going into data preparedness, aimed at ensuring that when crises occur, those coordinating the responses have immediate access to the baseline
information they need to rapidly understand and analyse the impacts. MapAction, an international humanitarian mapping charity, is active in both areas. We have been working to actively and collaboratively curate and develop humanitarian data sets that we know are
needed for mapping in any disaster or emergency (the subject of a future geoawesomeness
blog), and we are co-operating with partners to develop and validate new predictive approaches.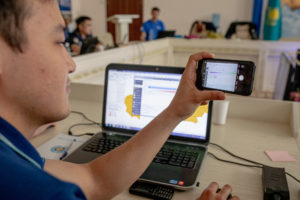 Even before COVID-19 significantly increased humanitarian need globally in a short timeframe, insight from predictive analytics (PA) was being used to improve humanitarian supply chains and reduce costs, as well as to forecast things like food shortages and movements of displaced people. The World Bank, the World Food Program, the Red Cross, Start Network and Save the Children are among the organisations actively applying PA to solve these types of problems. COVID has precipitated this by making humanitarian work even more difficult and complex while resources are stretched even further, necessitating smarter, more agile approaches.
The shift towards anticipatory action is also being encouraged by The United Nations Office for the Coordination of Humanitarian Affairs (OCHA) which aims to facilitate the widespread
use of current and historical data and PA tools to predict emergency scenarios or specific aspects of them – such as their magnitude, duration or likely impacts – in order to trigger appropriate responses ahead of time. As part of this goal, it has established anticipatory action frameworks for a number of high-risk countries incorporating three elements: a predictive model or forecast; pre-arranged financing based on triggers; and a pre-agreed
action plan.
The UN's Centre for Humanitarian Data in the Hague has a PA team which is working to develop new predictive models in this area, as well as supporting others to develop and use
their own models. For the past year, MapAction has had a data scientist based at the Centre
to collaborate and share learning, bringing our geospatial expertise to the table.
There have already been several fruitful results of this ongoing cooperation. Together with other other partners, notably the Johns Hopkins University Applied Physics Laboratory, we developed a model to predict the scale, severity and duration of the coronavirus outbreak within specific countries, including its likely effects on vulnerable groups. This model is being used to support short-term operational decision-making in an effort to protect and save more lives.
We have also contributed to a drought-related anticipatory action framework to predict potential food shortages caused by drought in Somalia and Ethiopia. The MapAction team reviewed past literature, evaluated available satellite images, and created a prototype drought model in Google Earth Engine. The resulting indicators were used to trigger an early release of critically needed funds from the UN's Central Emergency Response Fund (CERF).
Another project has involved the implementation and validation of an approach for mapping flooding from satellite imagery. This has been used to help evaluate the impact of recent anticipatory action in Bangladesh. Last July, the European Commission's Global Flood Awareness System predicted a high probability of severe flooding in Bangladesh, which is vulnerable to flooding from monsoons from June to September. This trigger was enough to release funding to distribute assistance including cash, livestock feed, storage drums, and hygiene, dignity and health kits in the fastest-ever allocation of CERF funds since the Fund's inception in 2005.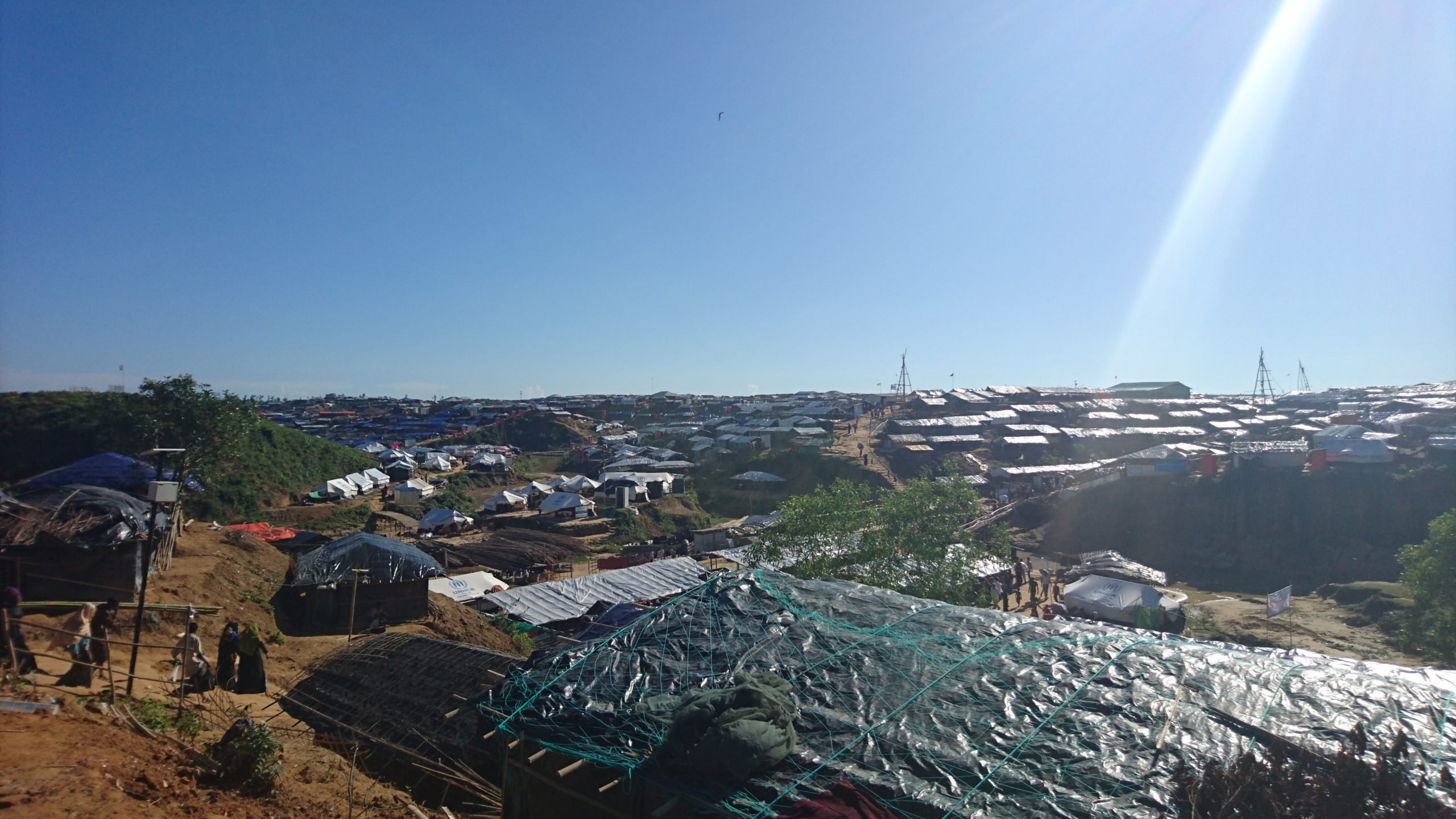 To better understand how this aid was helpful to those affected, the PA team needed to know exactly when, where, and for how long flooding occurred. We analysed a number of satellite images from Bangladesh and then used the outputs to develop a simple model indicating how the flooding occurred over space and time. We validated these estimates of historical flooding against external data sources (such as river discharge measurements) to
be confident in their accuracy. After it had been validated in this way, MapAction was then able to test out parts of this analysis with confidence in the responses to Hurricanes Eta and Iota in Central America in November, when torrential rains falling on saturated ground and steep valleys caused devastating floods and landslides.
We're continuing work with the PA team on flooding-related anticipatory action by investigating the predictive power of various hydrological forecasts, through comparison against historical flooding data.
As the accuracy of forecasts and predictive modelling continues to improve, some believe that anticipatory action will become more important than disaster response in the future. Humanitarian crises are incredibly complex. Anything that helps to unpick that complexity to better understand and prepare for the interconnected factors affecting their trajectory and the impacts on those caught up in them is to be warmly welcomed.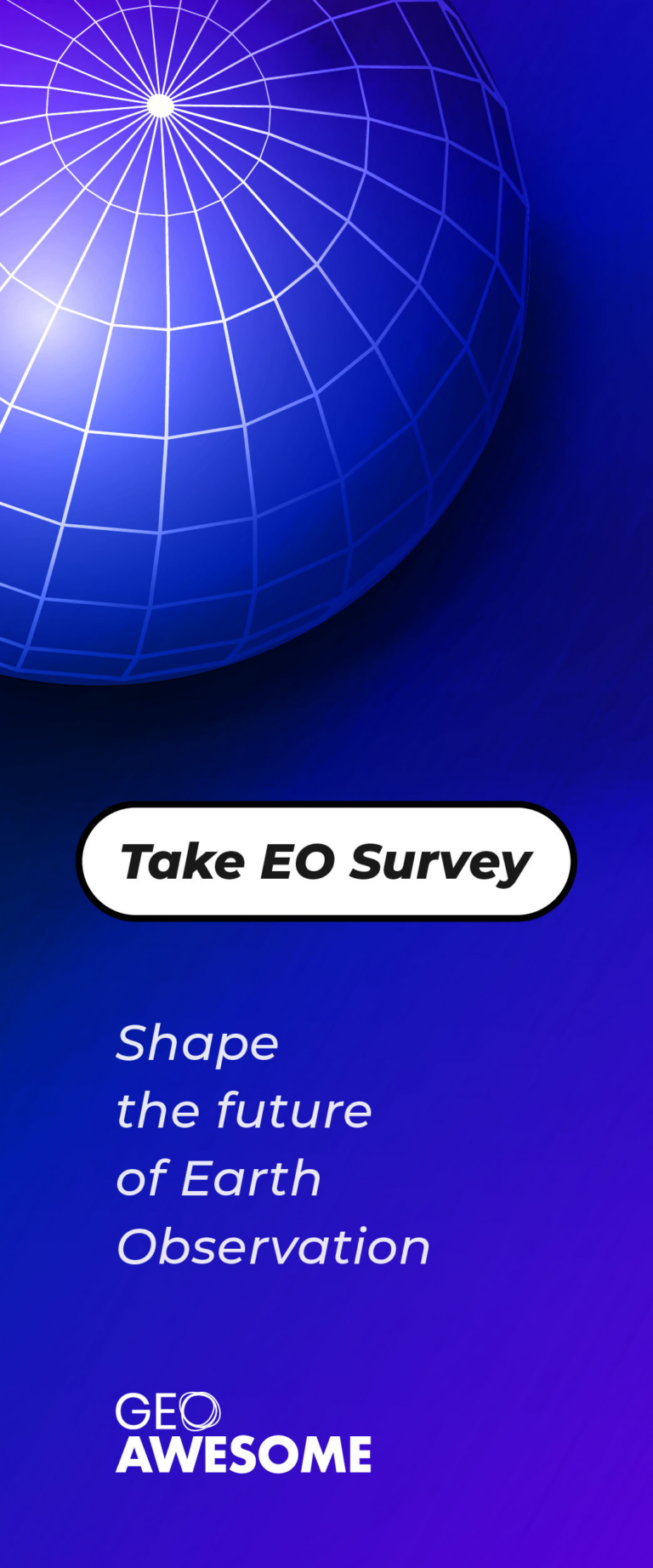 Read on