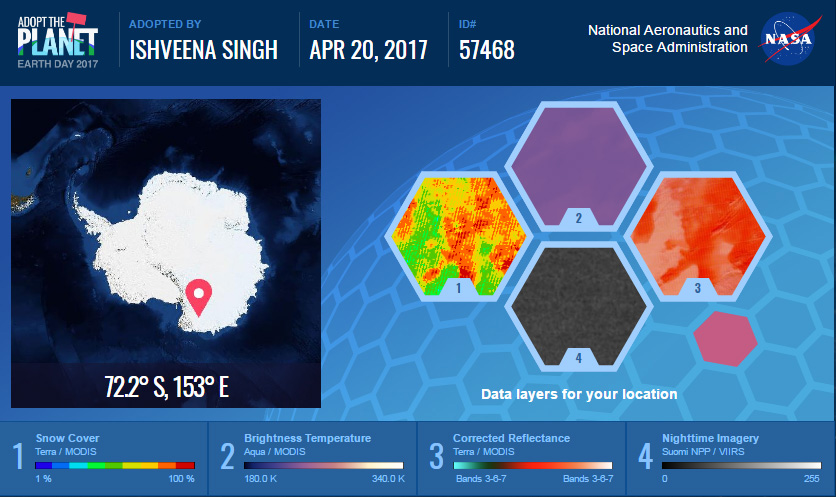 #Business #Environment
The Earth is up for adoption; claim your stake from NASA!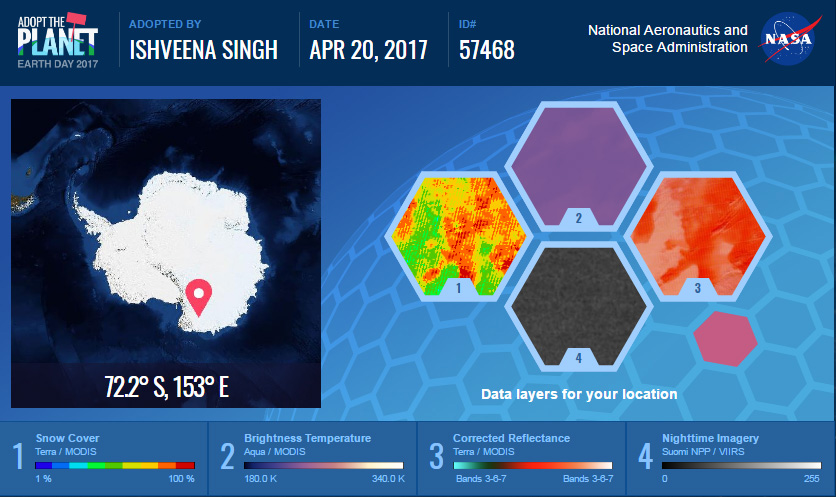 NASA enjoys a vantage point over this great blue orb we call home like none other. Its fleet of earth observation satellites and air- and ground-based sensors keep a track of everything from the vast oceans and the mountains to the air we breathe. The space agency knows exactly how badly we are screwing up the planet on a daily basis. Perhaps that's why it has resorted to a unique way to make people understand the global environment better.
NASA has put the Earth up for adoption.
Yep, that's right. Up to 64,000 individual pieces of the planet, each approximately 55 miles wide, are up for grabs. Once you adopt a slice of Earth, you will receive a personalized adoption certificate from NASA featuring the unique number and coordinates of your patch of land (or in my case, ice).
The certificate will also show the earth science data NASA has captured for that location, along with the names of the satellites/instruments used in the data collection. As a bonus, a link would take you to NASA's Worldview website where this data actually comes to life. You will be able to observe how your patch of turf has changed over the last 30 years. After you are done, hop over to your hometown or your favorite vacay spot to see how the green cover or the air quality of that place has altered over the years.
This initiative, a part of the upcoming Earth Day celebrations planned by NASA, may be purely symbolic in nature, but it drives home the point that the third rock from the sun is in dire need of a responsible custodian. 2.3 million km² of forest land vanished between 2000 and 2012. Global warming has reached unprecedented levels. The Arctic sea ice is vanishing at a chilling rate. And yet, almost 40 percent of the world's adult population is still unaware of climate change, according to a study.
So, if this virtual adoption drive by NASA gets earth dwellers to think a little about the climate, we are all for it. Want to participate? Sign up here.
By the way, Huffington Post got in touch with NASA to verify that no aliens would be able to adopt our precious Earth. To which NASA Earth Science Communications' Stephen E. Cole said, "We'll cross the bridge to opening this up to extraterrestrials (with good internet connections) down the road once some of our projects searching for life in the cosmos bear fruit." 😉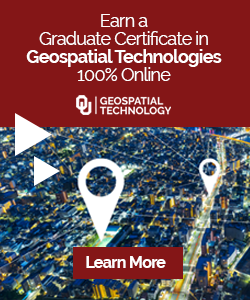 The community is supported by:

Next article
#Business
A drone that doesn't sound like a swarm of angry bees
Remember the recent NASA study which concluded that the buzzing sound of drones annoys people to no end? Well, DJI certainly took note of that finding while developing the big brother to its foldable, portable drone from last year, the Mavic Pro.
The new edition, DJI Mavic Pro Platinum, has been designed in a way that reduces the sound of the aircraft by up to 4dB – that's a whole 60% less noise power than the original model. DJI says the drone has been given a brand-new aerodynamic design, as well as a fresh set of propellers.
These innovations have allowed the new Mavic to deliver a remarkable noise control performance, making it an apt drone for travelers, amateur photographers, and outdoor sports aficionados. Appreciatively, the new propellers are compatible with the old Mavic also – in case an existing user isn't looking to buy a new quadcopter but would love to make their aircraft less noisy.
The icing on the cake is that these props, coupled with increased stability from new drivers, have enabled DJI to give Mavic Pro Platinum an 11% gain in flight time also. This means an additional 3 minutes of battery life which would let the drone stay airborne for 30 minutes – one of the longest flight durations in the consumer drones segment.
Quite fittingly, the drone's body has been given a new, shiny platinum-colored shell, making it look super sleek. The Mavic Pro Platinum, priced at $1,099, can be pre-ordered now through DJI. It is expected to ship on Sep 25, 2017.
Other announcements: DJI Phantom 4 Pro Obsidian, 'Sphere' mode for Spark
DJI has also released a new matte-gray Obsidian color variant of its popular Phantom 4 Pro professional drone. Further, the Spark mini camera drone has been powered with a new 'sphere' mode for aerial photography enthusiasts. The feature allows users to easily create panoramic photos with a fisheye lens effect.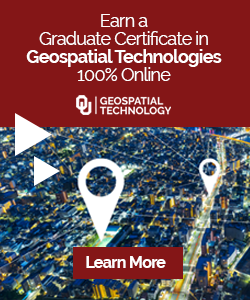 Read on