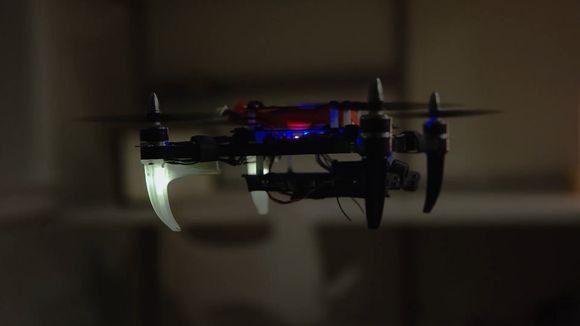 #Business
Drones will keep an eye on your home from the inside out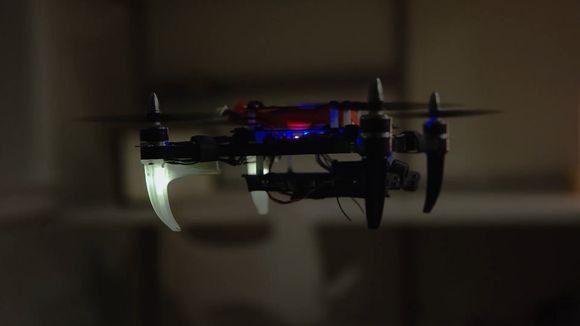 In a recent post, I wrote that drones are the key to our future, and their presence will be noticeable in our everyday life. After the announcement of Alarm.com during CES 2017, I'm convinced more than ever that it's truth.
The company is building a security system where UAVs are playing a key role. The system will automatically detect intruders, alert you and give you a real-time video stream to your smartphone. What's unique is that it will work both outdoors and indoors. In order to allow autonomous flight inside buildings the drone will require some smart software and built-in cameras that will allow detection of other objects. All this will be powered by a Snapdragon processor, designed exactly for that purpose.
Using data from other smart IoT home devices (lights, locks, cameras), drone will respond and fly where irregularities were detected. The system recognize abnormalities  such as unusual people or activities. Cool! Most of the time, drone will be on standby mode, thus saving battery. 
The official release is not yet know, but the goal of Alarm.com is to launch the product at the end of the year. It may be a perfect gift for the next Xmas!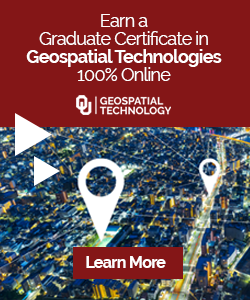 The community is supported by:

Next article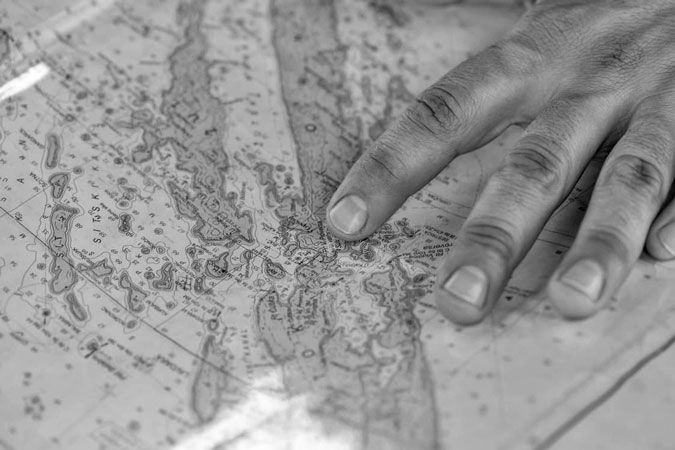 #People
2016: A year of Geospatial Growing Pains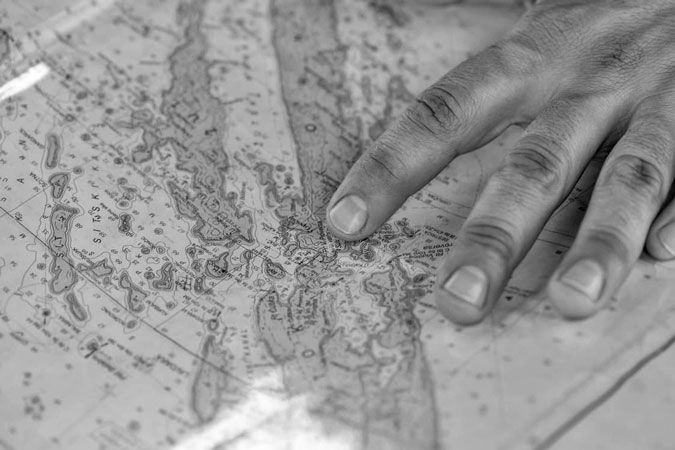 As 2016 has just ended, it is a good time to reflect. The rapid evolution of the geospatial industry has continued this year. The technology is advancing at a breathtaking pace. Platforms and SaaS have become part of the vernacular. New terms have emerged like Web GIS. Rapid change is upon us.
2016: A Year of Geospatial Growing Pains
The geospatial industry has traditionally served the public and infrastructure sectors respectively. So local and state government, oil and gas, utilities etc. Organizations which manage assets: pipelines, water valves, roads, oil wells, parks etc. These assets have a location. The where questions, in relation to their management and upkeep, are obvious. These organizations have GIS departments; people trained to think spatially and use geospatial tools to answer where questions. In 2016 it became apparent that there is a growing awareness within the wider world, organizations new to geospatial, that there has been a focus on the Who, What, Why, and When but the Where has remained largely unanswered. These organizations are showing increasing interest in geospatial technology.
So, given this context, what high level (big picture) trends did we see in 2016?
Three in particular stand out:
1. Traditional users of GIS have been slow adopting, learning and applying Web GIS. Moving from desktop to cloud enabled and managed services, has proven a significant adjustment. 'Lighting up the organization with GIS' is in many cases yet to be fully realised. Discussions have continued as to the why's, including some quite hard hitting articles: Assessing the Value of Today's GIS Professional. Many have been looking for simple, initial points of entry for quick wins, such as building out ArcGIS Story Maps.
2. The fact that GIS is now far more affordable has opened the technology up to those who once could not afford the cost. Many of these organizations fall within traditional sectors (public and infrastructure): small cities, electric coops, smaller utilities etc. We have seen a growing number of inquiries from these types of organizations. Few have in-house geospatial expertise.
3. New, non-traditional sectors (banking, retail, insurance, manufacturing, advertising) are beginning to look in increasing numbers for answers to their where questions. Unlike traditional sectors, with the focus on the management of assets, the questions being asked are more varied and complex. From the categories defined in our GIS Solutions Pyramid these are tier 3 (or build and map) questions and above; impossible to answer without geospatial expertise, which many of these organizations lack.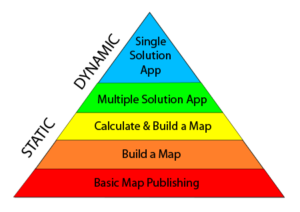 So how would we summarize 2016? A year of geospatial growing pains that's how. Larger organizations (in both the traditional and non-traditional sectors), with experienced GIS staff have been the most successful in applying Web GIS. Those organizations with GIS staff new to Web GIS or without any in-house GIS expertise respectively have found moving beyond publishing maps (tiers 1 and 2 in our GIS Solutions Pyramid) challenging.
Lack of in-house geospatial expertise in a marketplace rapidly turning its attention to GIS for solutions is a key theme covered in the post about our 2017 geospatial industry predictions.
The article originally posted on WebMapSolutions blog.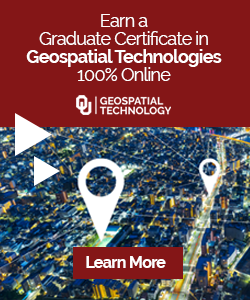 Read on