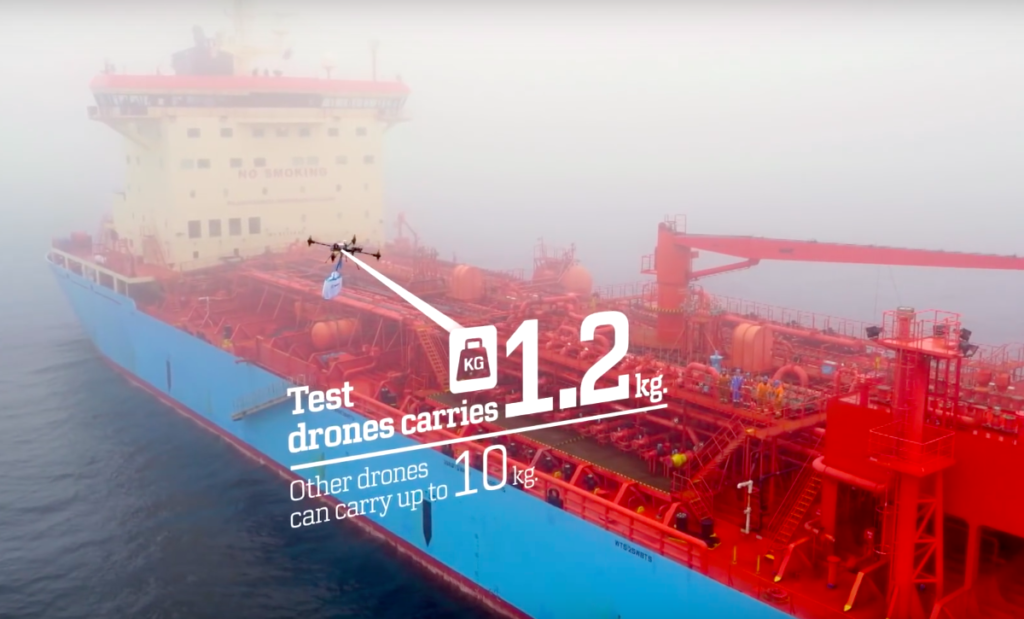 #Business
Drones will deliver packages to ships
Maersk – the Danish sea freight shipping giant has announced that it performed an interesting trial. It used a drone to deliver a package to one of it's ships around Kalundborg in Denmark. The trial involved dropping a small parcel a couple of meters down onto the deck of a ship using drone made by a French company Xamen.
Technologically speaking it's not a big deal. In fact you could do it yourself using a few thousand dollars drones but it is an interesting proof-of-concept for yet another usage of drones. Maersk operates a large fleet of cargo ships and tankers. When a ship needs spare parts or mail delivered to workers, the company must send out a small boat to bring the goods from the shore.
"Costs for a barge are on average USD 1,000 and can easily go up to USD 3,000 or more" says Markus Kuhn, Supply Chain Manager at Maersk. "With the current pay-load of drones, on average a vessel has 3 cases per year in which the barge transport could be substituted by a drone – meaning a potential avoidance of barge costs of USD 3,000-9,000 per vessel per year. And if you consider that Maersk Tankers has around 100 vessels, the savings potential could be substantial."
Maersk isn't the only company exploring the use of drones for delivery. In 2017 Google and Amazon are planning to launch an autonomous drone shipment services. Interesting times we leave in.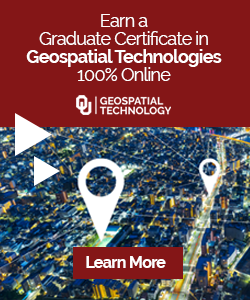 The community is supported by:

Next article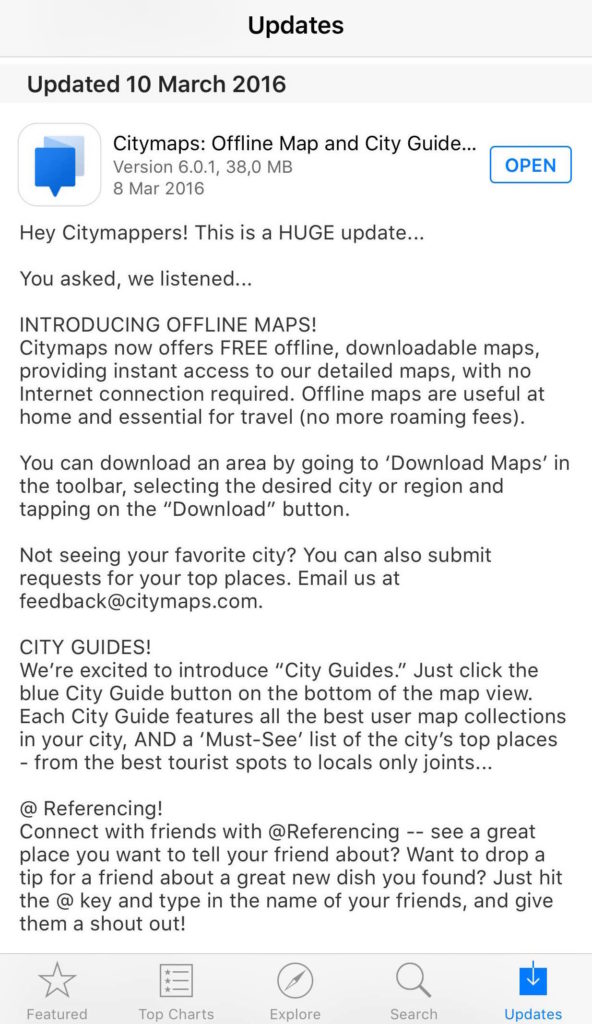 #Business #Featured #Ideas
Citymaps get a slew of updates: "City Guides" could be a killer feature!
As a Geogeek, I am always on the lookout for the "perfect" map app and over time, I've observed that people use more than one map app depending on the purpose of their search. Looking for an address, you are probably more likely to use Google Maps to navigate than the other options and if you are looking for suggestions and recommendation from friends? City maps and FourSquare are the ones that come to mind.
Offline maps and City Guides
A few days after the Twitter Poll (isn't it a cool feature) basically asking for the No.1 factor when it comes to deciding between the different maps apps came the App Store notification from Citymaps announcing Offline maps and City Guides 😉
What's the No.1 factor when it comes to deciding between the different map apps we have today #Geoawesomeness

— Geoawesomeness (@geoawesomeness) March 2, 2016
Customization (in the sense of suggestions and recommendations) has been one of the biggest draws for Citymaps and looks like they are slowly addressing all the wishes of the users!
City Guides
But the feature that caught my eye was not the offline capability but "City Guides". At the moment, its basically a curated list of places to visit and recommendations from friends and followers. But then again, we live in the age of machine learning and artificial intelligence and I would really like to believe Citymaps is onto something big here!
Could City Guides be the maps equivalent of Spotify's discover weekly feature?
It's important to remember that Citymaps started out as a crowdsourced map app (and still is) and over time, people have added their likes and dislikes, curated maps for their friends and family. Imagine if all this data can be put to use to curate a list of places for you to visit in a city that you are on vacation or even in your city! While Google is focusing on making the best use of your driving/commute time with features like Driving Mode and PitStop, City Guide could well become the maps equivalent of Spotify's discover weekly playlist. Oh the possibilities are endless!!
CEO Talk! 
All the day dreaming aside, here's what Elliot Cohen, CEO and Founder of Citymaps wrote to us about the new features
"Citymaps has evolved to become the world's leading travel mapping platform — the modern, digital replacement for the old analog tourist maps. Of all the time people spend accessing travel information, 78% of the time is spent in map applications (i.e. Google Maps) – We've created a map specifically tailored for that use case, honing every aspect of Citymaps for the traveler.
This month, we are launching an updated version of our app, making Citymaps THE one-stop shop for travelers: users can now download maps entirely offline, saving them money.  Users can browse hotels, see museum recommendations, make dinner reservations, and read reviews from travelers to find out what others enjoyed. In addition, we just hit 1 million users and have signed up 200+ partners including top publishers in the travel space such as Travel + Leisure magazine and Nomadic Matt, which is a great validation of our efforts."
1 million users!! Kudos Citymaps, you have come a long way indeed. Here's wishing you guys the every best from everyone at Geoawesomeness 🙂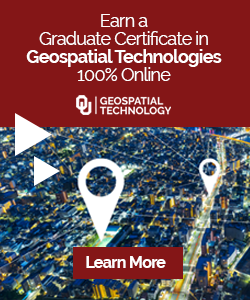 Read on