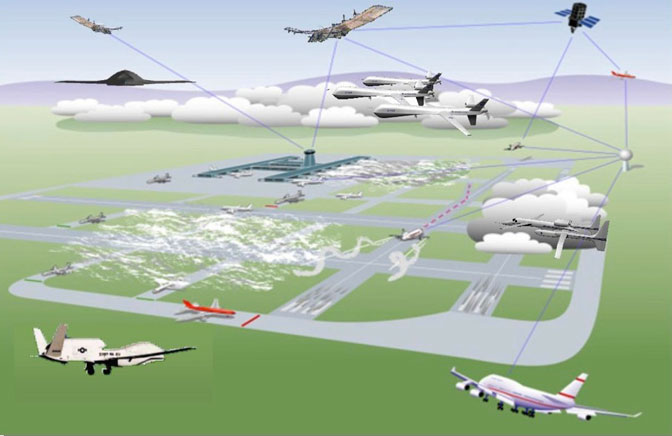 #Ideas #Science
Drones Making a lot of Sense for Geo-Spatials: Thanks to the Military Again.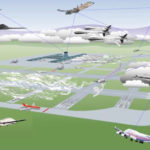 It is quite interesting that the defense and military spend billions of dollars developing wonderful technologies and we, the geo-spatial civilians leverage it nicely to change the way we do the things we do.
The Defense and Military spent billions in GPS technologies and later it went civilian and completely changed our world.
The same is beginning to happen with Drone technologies which has recently gone civilian, now introducing a new paradigm shift in the geo-spatial world.
The Use of drones in environmental monitoring and research is getting massive. NASA has started leveraging the technology for hurricane missions. State agencies and private companies have started using smaller drone models for almost everything. It has been used for sandhill crane population estimate in Colorado and in Monitoring volcanic activities in Hawaii.
Courtesy of  Nationalgeographic.com a USGS scientist launches a Raven drone over Upper Red Rock Lake in Montana in the  picture below. A thermal camera on the remote-control glider was used to identify the location of underwater springs that could help fish survive through winter.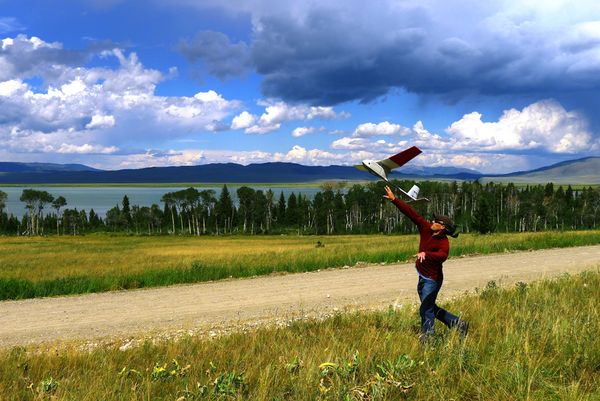 With a 4.5-foot (1.2-meter) wingspan and battery-operated motor, the Raven can stay in the air for up to 90 minutes and reach an altitude of 1,000 feet (305 meters).
"These small, inexpensive UASs (unmanned aircraft systems) put the tools in the hands of the land managers at the local level and supplement or replace satellites and manned aircraft," explained USGS's Hutt.
"The technology also helps us become more cost effective in doing what we do."
The sandhill crane project would have cost close to $30,000 with a manned flight; using the Raven lowered the cost to about $3,000, he said.
This is really gonna change our process.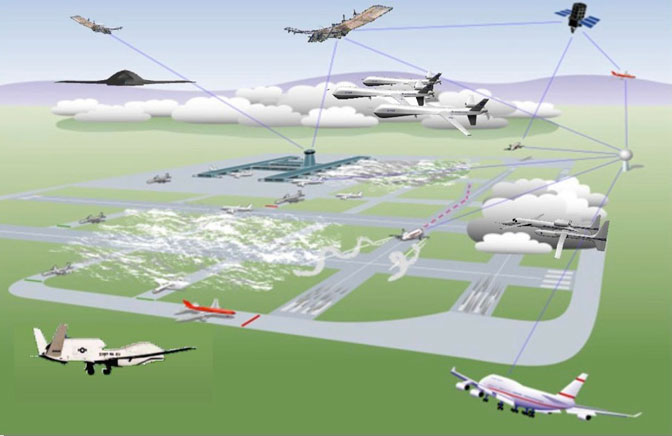 Sources : Nationalgeographic.com , Nasa.gov.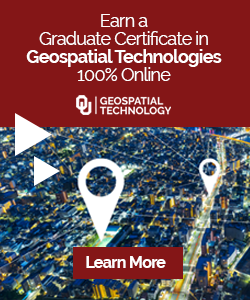 The community is supported by:

Next article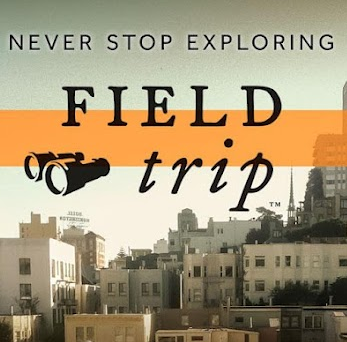 #Business #Ideas
Field Trip – Location-Based Tour Guide By Google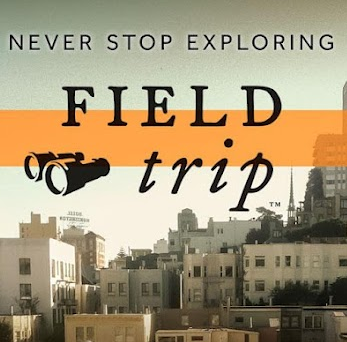 Last week Google launched a new app (only for Android) called Field Trip. The company says that essentially Field Trip is "your guide to the cool, hidden, and unique things in the world around you." It works as a virtual tour guide of sorts, automatically providing you with information of a particular point of interest that you come across. For us it's another example of Google's continuing investment in location-based services and local search, from the company's acquisition of Zagat a year ago, to May's launch of Google Now, its voice-powered local search tool that's built into the latest Android OS. It's also another way to show Apple who is mapping dominator right now.
How does it work?
The information the app provides can range from historical facts about a location to reviews of a nearby restaurant. And like Google Now, it relies on your location to give you the most relevant and useful information.
John Hanke, a vice president of product at Google, says "the idea behind the app was to build something that would help people connect with the real, physical world around them…It's always running in the background, so it knows where you are and is always looking to see if something interesting is in your immediate physical environment." He also mentioned that one thing Google wanted to focus on was moving the device out of the way and giving you the information as soon as possible without any annoying barriers.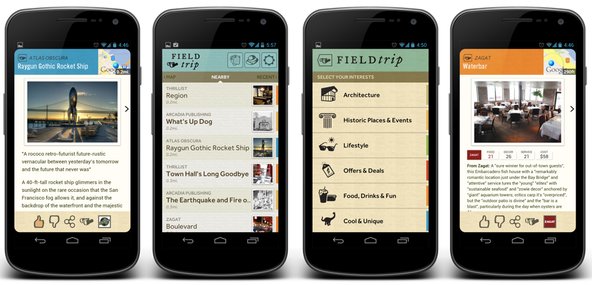 What's in it for Google?
Field Trip is a another step toward helping Google get its services and ads in front of mobile users. While it has long been a dream of advertising companies to deliver ads to people on their phones when they are near a business, that is still relatively rare. But with Field Trip, Google is able to show restaurant reviews from its Zagat service or sell deals from Google Offers or city tours from Vayable, all based on a person's location, so it's another step toward location-based advertising.
source: NYT Blog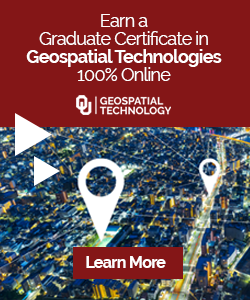 Read on