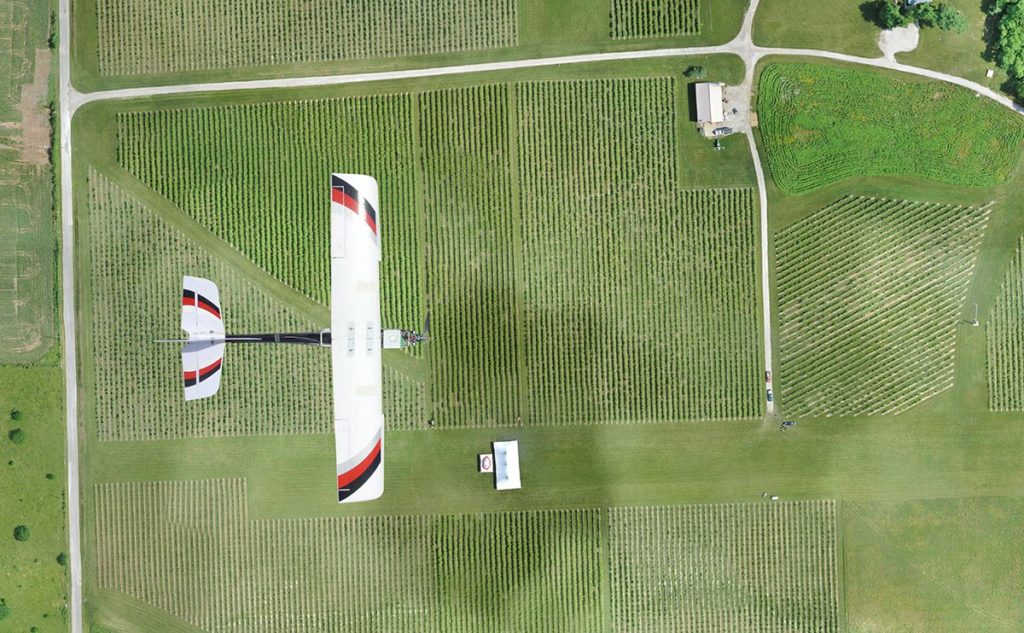 #Business
Drones beyond line of sight in USA?: FAA allows PrecisionHawk to fly drones beyond LOS
The commercial drone industry is expanding fast and is estimated to replace $127 billion worth of existing business services and labor by 2020 (PwC). The recent Federal Aviation Administration (FAA) Part 107 rules in the USA has laid the groundwork for the commercial drone era but can you fly drones beyond Line Of Sight (LOS)? Apparently not! Without such permissions, your pizza delivery drone has to be operated by someone who has LOS to the drone… Not terribly practical!
Drones beyond line of sight in USA?
The FAA, has however has one exemption to its "no drones beyond LOS rule" – they have allowed PrecisionHawk, the World Economic Forum's 2016 technology pioneer to fly drones beyond  Line Of Sight (LOS) up to 5km on private property (Read more: TechCrunch)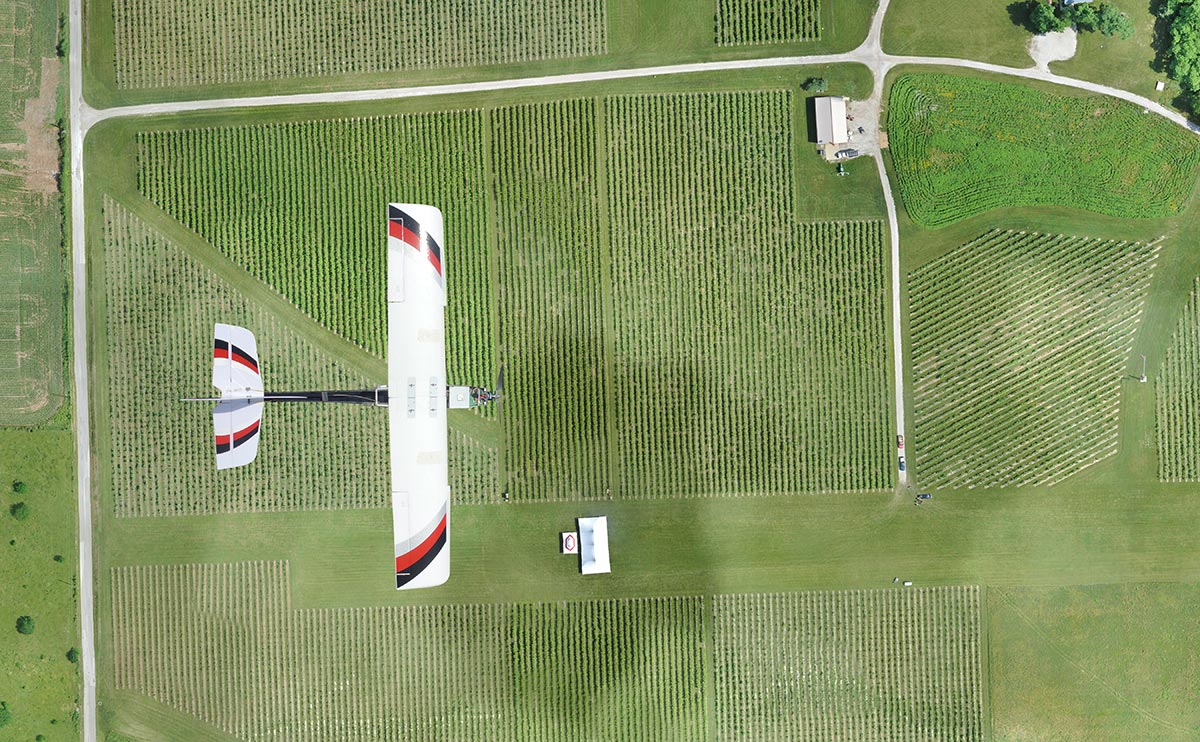 "In agriculture, now that we have an exemption to fly beyond the visual line of sight, we can fly an entire farm, not just one field, efficiently." – Thomas Haun, EVP PrecisionHawk
"On the first day the rules were in effect the FAA had already granted 76 exemptions, most of them to companies that want to fly drones at night" – FAA Administrator Michael Huerta 
In addition to exempting PrecisionHawk, the FAA did also provide the opportunity for other companies to get the permission to fly drones under the Part 107 rules. Anyone, who is interested in getting a waiver would have to met the requirements of the Pathfinder program and have to trained by an approved individual or company who has flown drones beyond LOS earlier aka via PrecisionHawk.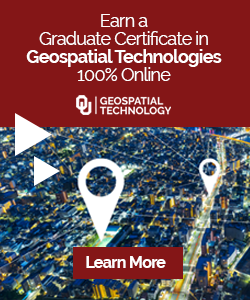 The community is supported by:

Next article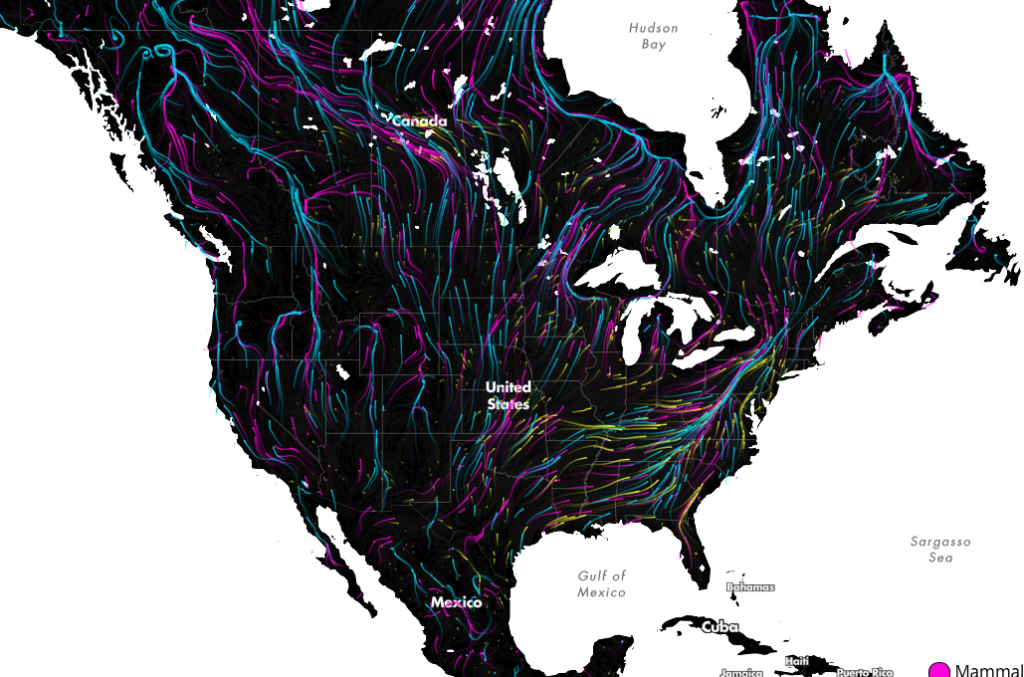 #Featured #Ideas
This map shows how animals will have to migrate because of the climate change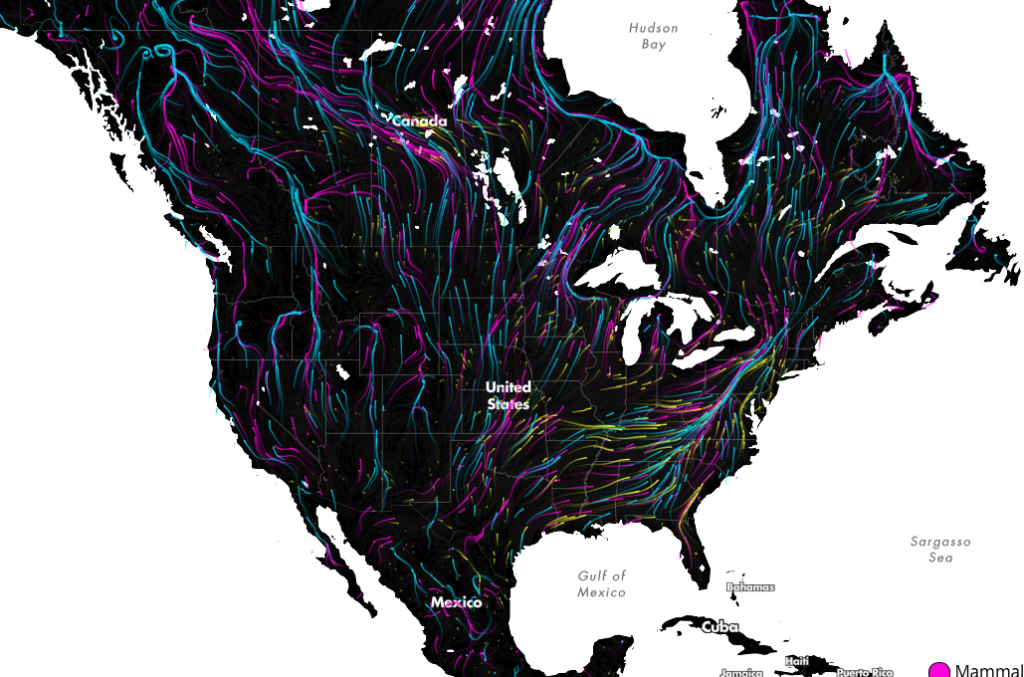 The climate change is a fact. Global warming means the rising of the sea level but scientists predict that it will initiate a chain reaction of micro and macro effects in many different areas of life on our planet. One of them is the migration of animals. In order to survive over the next century many species will have to move to cooler or more suitable habitats.
The mapping project Migrations in Motion is visualizing the trajectories that species are expected to take in the course of the coming decades as the climate changes. The project is the effect of the collaboration between The University of Washington and The Nature Conservancy. Researches modeled potential habitat for 2954 species using climate change projections and the climatic needs of each species. The effect is the origin destination matrix connecting current habitats with their projected locations under climate change.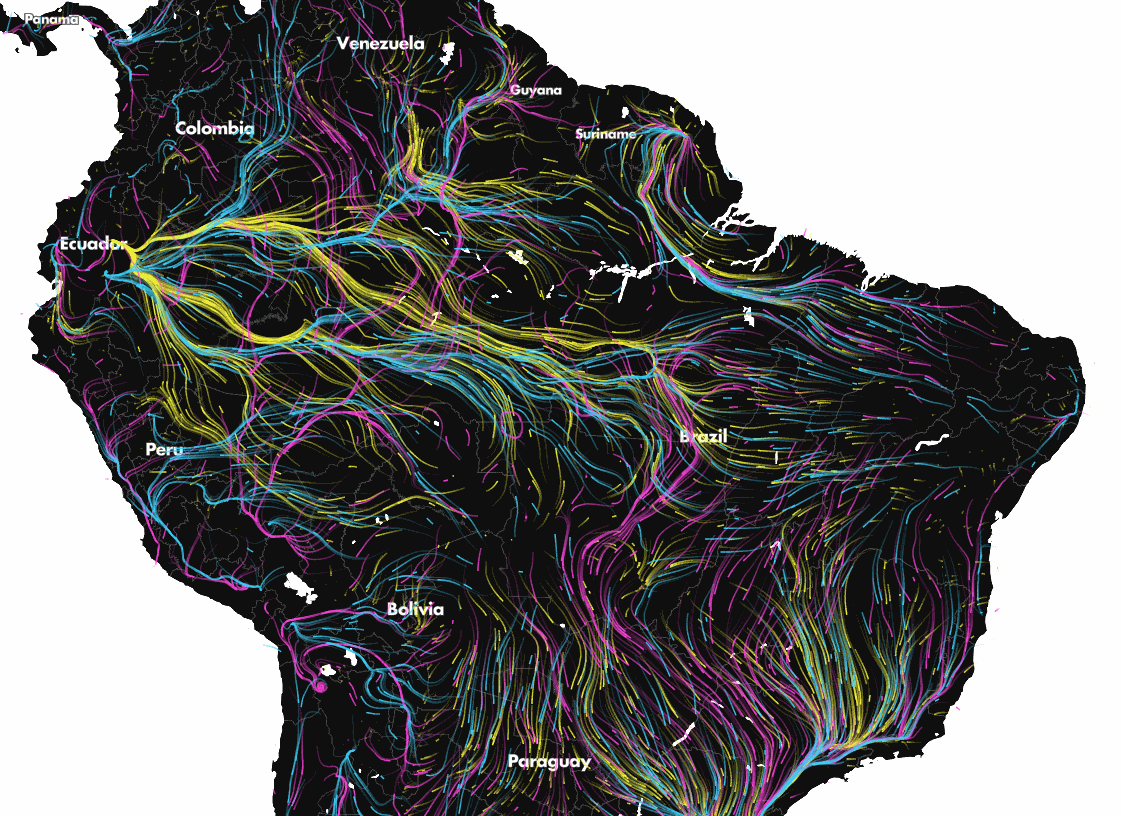 Inspired by wind maps, the data has been visualized as a dynamic streamlines plotting the migration corridors. Pink lines represent mammals, blue is for birds, and yellow is for amphibians. The effect is a hypnotic map that lets you understand the scale of the problem. Awesome project!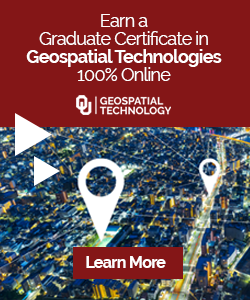 Read on