#Featured #Ideas
Connectivity Atlas draws the world's geography out of man-made infrastructure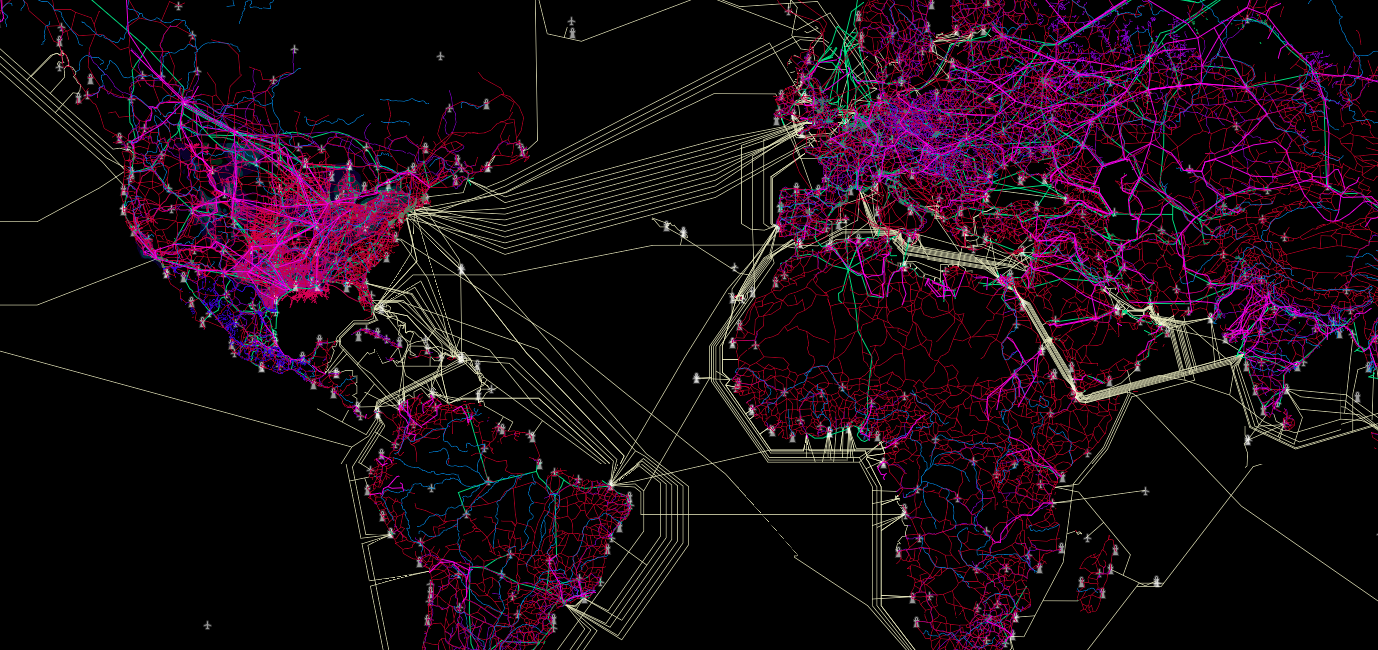 Connectivity Atlas is an amazing project that visualizes all man-made transportation, communication and energy infrastructure on a single map. At the same time it removes all borders, oceans and in fact everything else… The map visualises only roads, pipelines and Internet cables but surprisingly (at least for me) it is more than enough to precisely draw the world's geography. The can read at the website:
"Infrastructure connects and defines us. The roads, pipelines and Internet cables that deliver our services also shape our opportunities, our vulnerabilities and our identities. Political maps abound, yet there are few useful, elegant maps of the complex layering of transportation, energy and communications infrastructures that unite us."
The atlas is fully interactive and it allows you to show and hide all the layers. Interestingly all the data used is open and available for reuse including Submarine Cables data from TeleGeography. The project has been developed by DevelopmentSeed, and the University of Wisconsin-Madison Cartography Lab, in collaboration with Dr. Parag Khanna, author of Connectography: Mapping the Future of Global Civilization.
Cool project!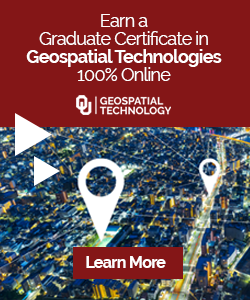 The community is supported by:

#Featured
Next article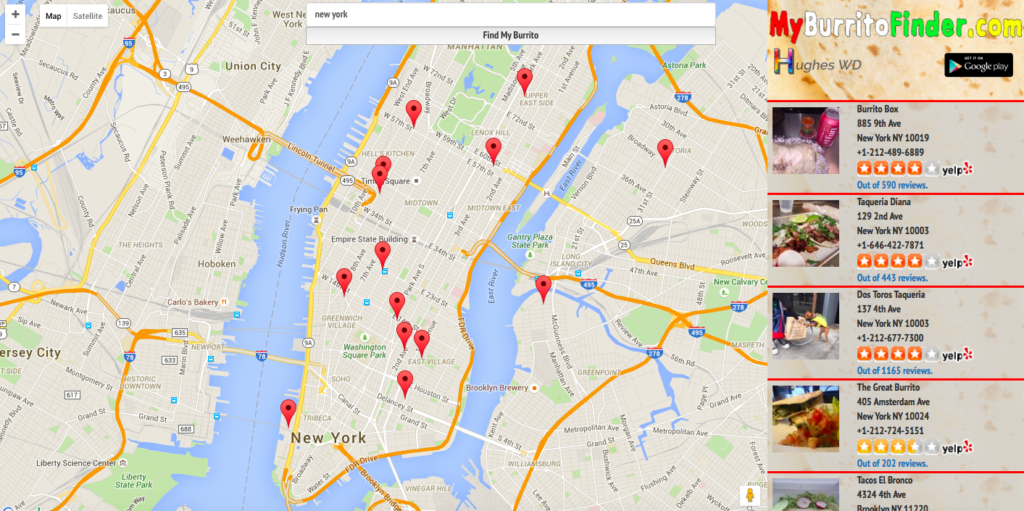 #Business
This webapp will help you find the closest Burrito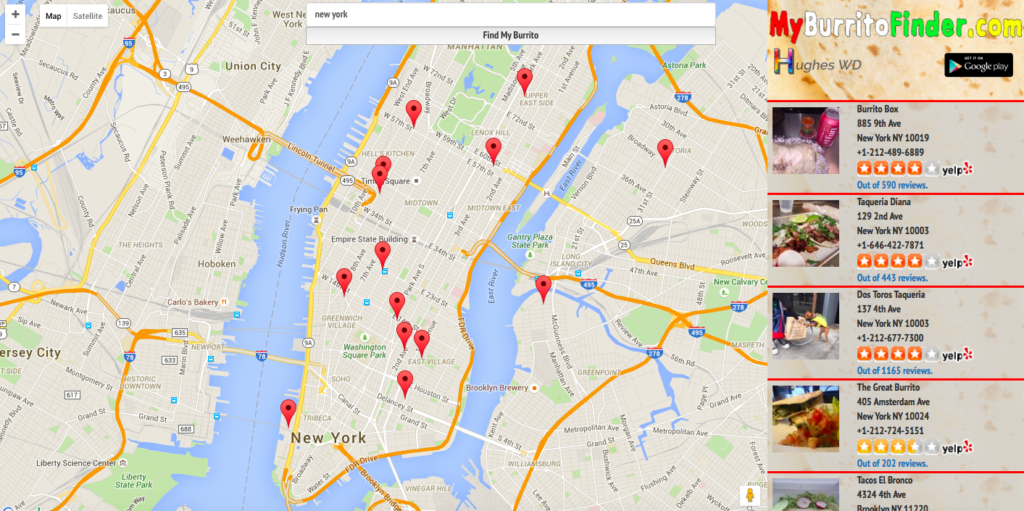 The beauty of location-based technologies is in their usefulness… and who knows maybe it's the most useful application of mapping tech ever…
My Burrito Finder is an online tool that will help all burritos lovers find the closest place to eat their favourite food. When you enter the site it will pull your location and pin on the map all burritos places around you. On the right side of the website you'll find info and links to Yelp. The app features all kinds of burritos places from local taquerias to national chains.
The web app is powered by Google Maps and there is an Android app version as well. Simple but awesome:).
Read on