#Business #GeoDev #Ideas #Science
Compromising creativity for user friendliness in ArcGIS
The ArcGIS innovations of Story Maps and Open Data sites are becoming a popular mainstay in organizational methods to display geographic data. They utilize sleek, interactive designs that are best suited for touchscreen devices, often appealing to a wider audience than most standard website mapping applications. However, while there are benefits to using these formats, there are some drawbacks to keep in mind when conveying data for individual or organizational purposes.
The absence of direct coding in Story Maps serves to be a strong drawback. Customization is incredibly limited, sacrificed for greater usability. While helpful for those first approaching story maps, users will eventually find themselves creating applications that all look reminiscent of each other. The limited scope of customization in regards to font choices and colors also serve to impede users from making these applications as unique as they could be. It's also a cause of inconsistent organizational branding between applications.

Open Data sites, while allowing direct editing of some code, still confine users to widgets. In this regard, they fall into the same issue as Story Maps – all sharing a distinct "top to bottom" display. After creating several of these sites, these similar attributes make them recognizable as products of ArcGIS Online, but not of individual users. Organizations can't individualize their data in a distinct, recognizable way. Ultimately users are limited by both widgets and the limitations of Markdown.
Even some simplistic features, such as creating galleries of data sets, are impeded by a stringent grid. Users are given arrows that allow sets to move by a fixed amount and – when
paired with several other data sets – can lead to information being condensed in a near unreadable format.
The iframe widget tends to cause similar issues with the incorporation of Story Maps, sometimes leading to strange transition between desktop and mobile usage. While these issues are remedied with relative ease, the existence of flaws in these applications – ones meant to be intuitive at the loss of direct code editing – make them exceedingly noticeable.
Bringing in motion graphics seen in After Effects, audio tracks from Audition, or incorporating the layout customization of InDesign could allow for options that these features can't currently provide. For now, these services remain user-friendly, but ultimately lacking in creative options to engage audiences and convey data.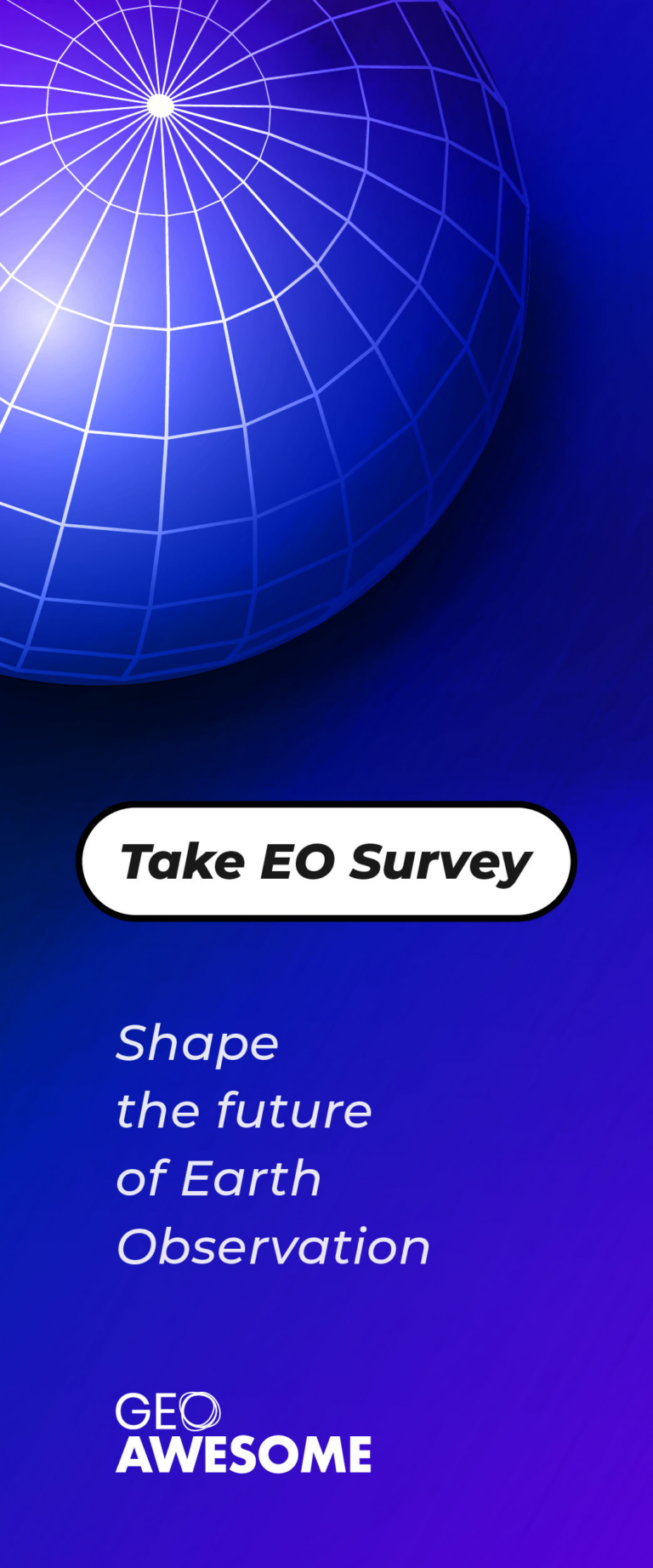 The community is supported by:

Next article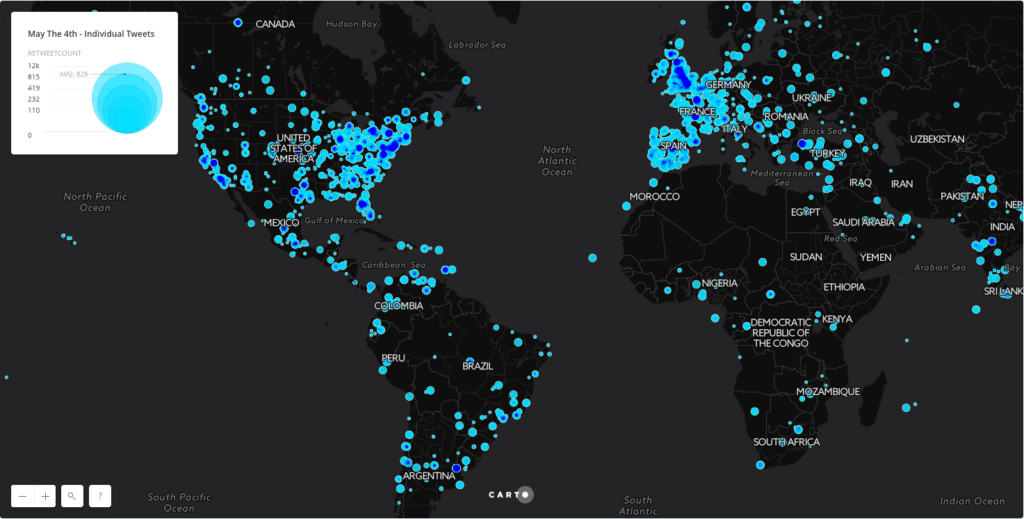 #Ideas
Revenge of the Nerds from L.A. to London
Sometime in the last ten years nerd culture became pop culture. Parks and Recreation's Donna Meagle is perhaps the perfect social barometer who went from mocking Game of Thrones viewers in October 2011 to shaming those who don't watch the show in April 2013. Today Game of Thrones has been the most pirated TV show for five years straight, Comicon International fills San Diego with a frenzy of over 160 thousand fanatics annually, and Klingon is coming to Duolingo this August (sorry Elvish). What a time to be alive!
But one franchise is so iconic that it is celebrated by adult and child humans across planet earth every year on May the 4th: Star Wars. This year's fanfare was particularly special because it marks the 40th anniversary of the debut movie Star Wars: Episode IV – A New Hope, the middle of a new franchise, and a year after the legendary Carrie Fisher passed away. This all means that the army of geeks were out in full force and, per usual, I wanted to see where they were tweeting.
Star Wars Day began in Toronto, Canada in 2011, but the phrase "May the fourth" was first used nearly forty years ago when Margaret Thatcher assumed office in the U.K. on May 4th, 1979. Given the origin on the holiday, slogan, and film trilogies, it is fitting that the largest group tweeting about the celebration out of a sample of seven-and-a-half thousand tweets indicated their home bases were located in the United States (149), London, UK (146), California, USA (65), and Canada (58). Yet, since the seventies, the force has spread across the globe from Southeast Asia to South America, with the greatest number of tweets coming from Marudi, Malasia (24), Israel (8), Palora, Ecuador (7), and Bogotá, Columbia (5).
Just like the Jedi masters, the Sith lords have chosen their lairs primarily in the U.S. and Canada and #revengeOfTheFifth was most tweeted by users out of a subset of three-and-a-half thousand tweets who said they are stationed in the United States (197), Chicago (63), Los Angeles (41), and California (39). Yet, it seems even Darth Maul's double-edged light saber was not enough to gain the same level of worldwide support for the dark side and tweets primarily came from Anaheim (6), Los Angeles (6), Toronto (5), and Manhattan (5). Perhaps they're playing the long game or maybe Yoda was mistaken about the challenges of being green.
#StarWarsTaughtMe and #StarWarsDatingTips meme mania on May 4th, 2017
Star Wars might have began a long time ago in a galaxy far far away, but it stays alive in the hearts of nerds, jocks, and bros alike on planet earth today through meme culture. This year, the franchise remained relevant through #starWarsTaughtMe and #starWarsDatingTips, which were even more popular than the #mayTheFourth and #revengeOfTheFifth hashtags and dominated the American twittershpere on May 4th, according to Trends24.
Unsurprisingly, the meme masterminds are made in the convention centers of Las Vegas, academic training facilities of Boston, and cultural and technological launchpads of Hollywood and Silicon Valley with a segment of six thousand tweeters self-identifying as coming from the United States (581), Las Vegas, USA (221), Massachusetts, USA (138), and California, USA (83). The tweets themselves came from DC (32), Alabama (21), Ardmore (12), and Los Angeles (12).
C-3PO may be fluent in over six million languages, yet Star Wars fanatics overwhelmingly prefer to communicate in English online. This could be because most are located in English speaking countries or since the franchise was originally released in English. Yet it would also support findings from a Digital Trends article that identified English as the most prevalent language in the digital space. For now. It also notes that all written speech is rapidly giving way to GIFs, emojis, and other forms of more visual digital communication; further proof that we will all soon be droids.
While only meme culture was viral enough to captivate Twitter on May the 4th, and mostly in the United States, the 40th anniversary of Star Wars Episode IV: A New Hope gave Twitter a new wave of ewok extremism worldwide, something even the Sith Lords can celebrate. Yet, mapping a subgroup of ten thousand tweets reveals most fans still mark their abode as somewhere in George Lucas' homeland: United States (235), Los Angeles, USA (254), California, USA (109), and New York, NY, USA (104). This time, however, the top tweet locations included Boston (11), Los Angeles (7), Rimac (San Borja, Lima, Peru) (4), Everett, WA, USA (2).
Ultimately, it seems that American students and studios in Boston, Los Angeles, and the entire state of California are most invested in the fates of the jedi, wookies, and dianoga, with other enthusiasts sprinkled more sparsely around the globe. Perhaps this particular sci-fi brand is past its prime. Or maybe it's just so quintessentially American at its core. After all, is there anyone more like the wild western rogue space cowboy than Han Solo? We will soon find out when Game of Thrones returns for its final season in July. Is your midichlorian count off the charts?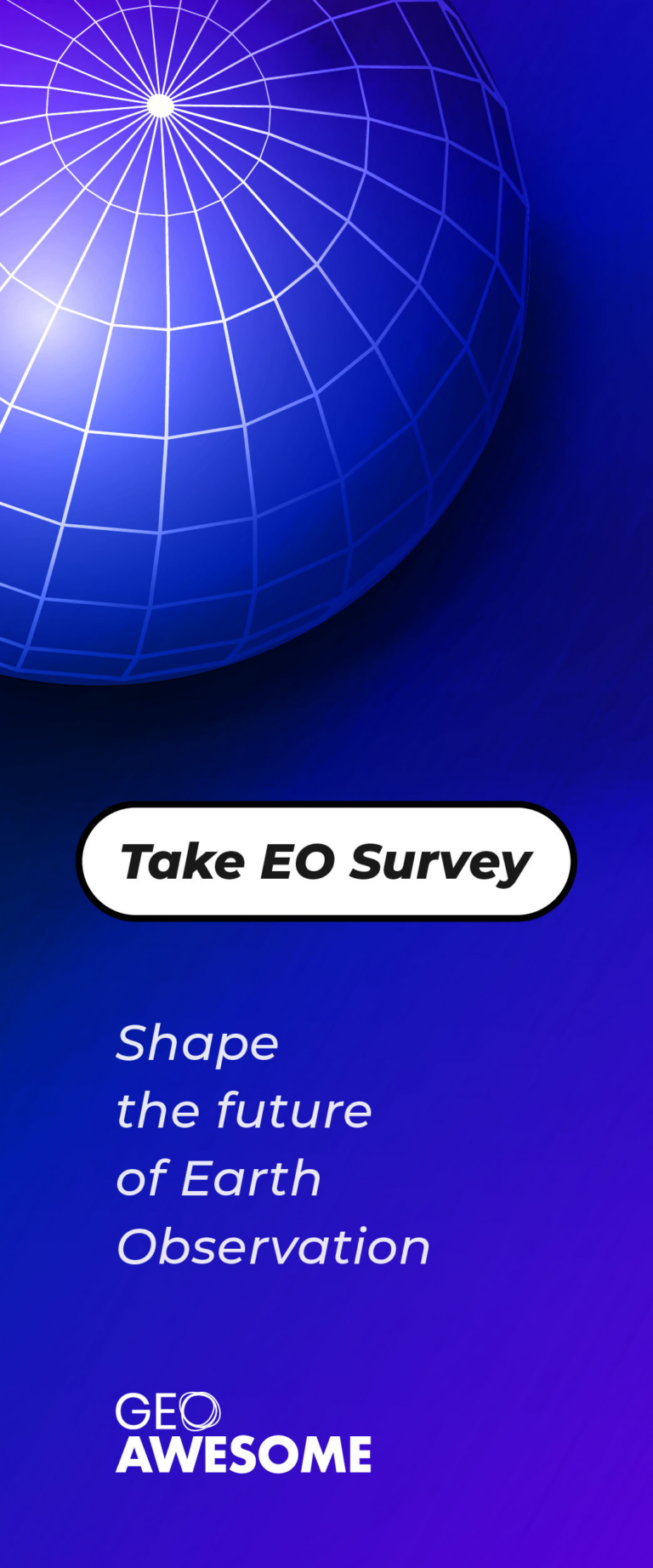 Read on